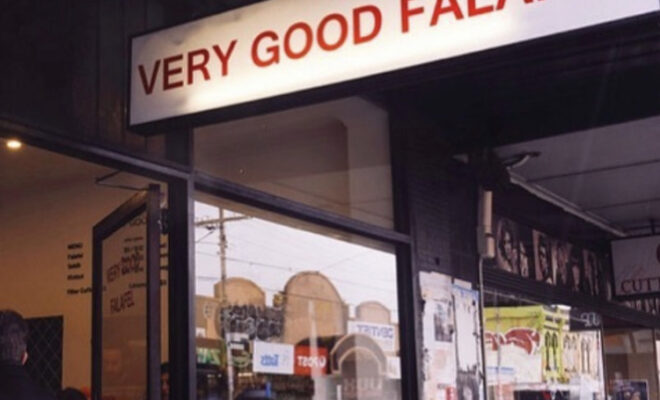 COVID-19 closes Very Good Falafel Brunswick store
|
Popular Brunswick falafel shop, Very Good Felafel, has closed after a staff member tested positive for COVID-19.
The store posted a notice on its Instagram account two days ago that they were "closing for a little break."
GRAM contacted Very Good Falafel for comment this afternoon. Shortly after the store's Instagram account posted the below to its Stories.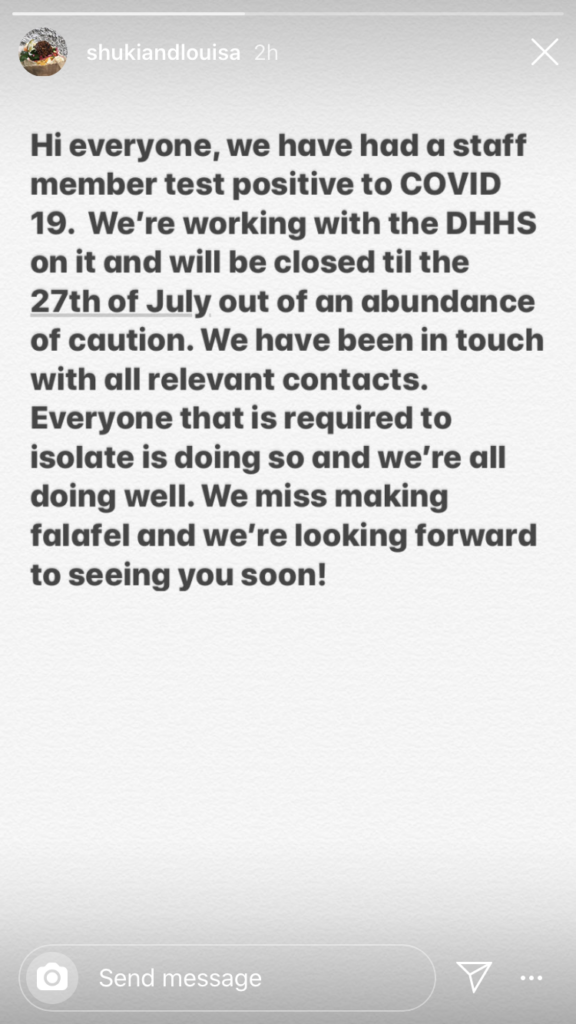 A Department of Health and Human Services Victoria (DHHS) spokesperson told GRAM that they did not have details on how many cases were linked to the store, but that contact tracing and appropriate follow-ups were underway.
Very Good Falafel is immensely popular with Northsiders and will remain closed until Monday, July 27.