Events

Germany meets New York Cats at The Carlton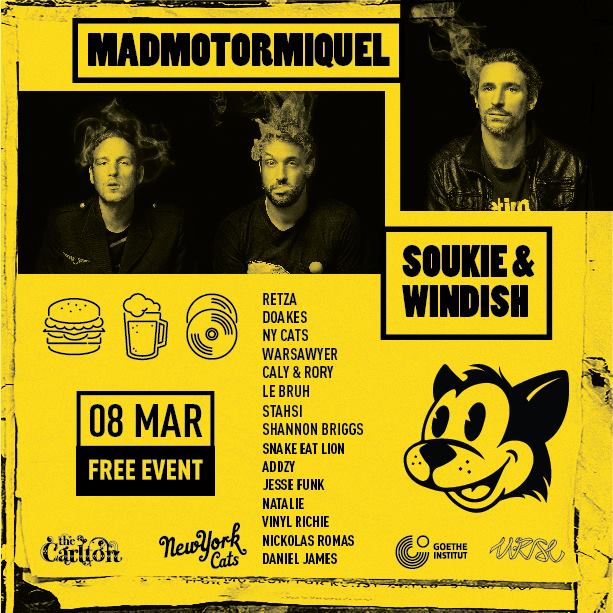 Launching March 8th, the New York Cats plays host to international DJ's, Madmotormiquel and Soukie & Windish. Starting at 9pm, the party will take over 3 levels of The Carlton. Nothing says Sunday Session like deep house tracks served with mouth-watering New York Cats burgers.
Born and raised in West Berlin, Michel Niegenfnd a.k.a Madmotormiquel, made his first international debut at Fusion Festival in 2000. " I want to take the listeners on a Journey whenever I play music" says Miquel. Working alongside names such as Martin Landsky and Tim Green, Melbournians will experience the full underground European nightlife this Labour Day.
Nayan Soukie and Fritz Windish started their partnership in the early 90's. Experimenting with hip-hop loops and electroclash hymns, Soukie & Windish became renowned for spinning decks at Fusion festival, Bar 25 and Kater Holzig Periphery. Now bringing the European party scene to The Carlton, we can expect some old school reminiscence and atmospheric trance.
New York Cats host a Sunday Session every week from 7pm at The Carlton. Spinning tunes for the past 2 years, these clever cats have created a Burger Bar to ensure patrons have a combination of good food, good drinks and good music.