Events

How might we feed our future city – Opening
July 2, 2014 @ 6:30 pm

-

9:00 pm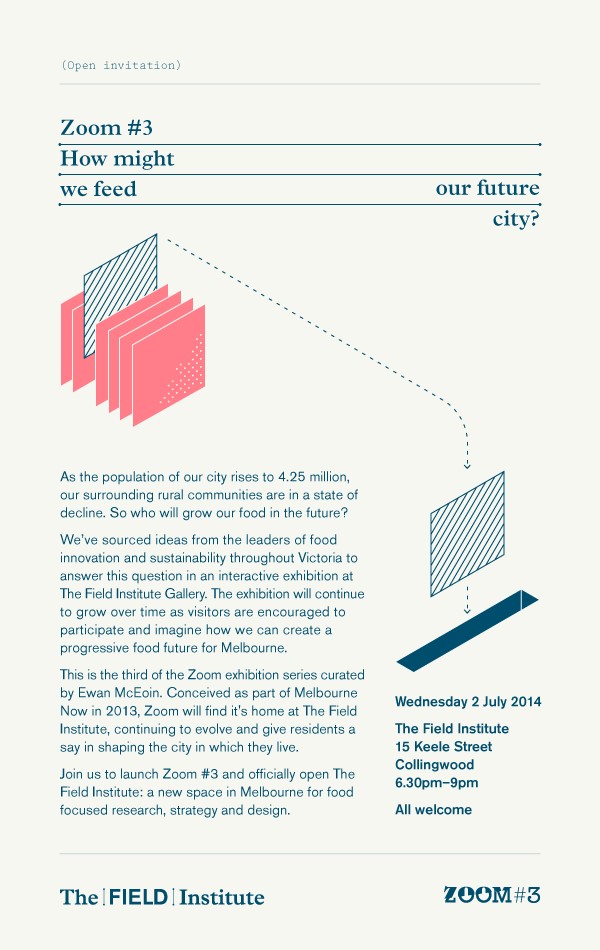 As the population of our city rises to 4.25 million, our surrounding rural communities are in a state of decline. So who will grow our food in the future?
We've sourced ideas from the leaders of food innovation and sustainability throughout Victoria to answer this question in an interactive exhibition at The Field Institute Gallery. The exhibition will continue to grow over time as visitors are encouraged to participate and imagine how we can create a progressive food future for Melbourne.
This is the third of the Zoom exhibition series curated by Ewan McEoin. Conceived as part of Melbourne Now in 2013, Zoom will find it's home at The Field Institute, continuing to evolve and give residents a say in shaping the city in which they live.
Join us to launch Zoom #3 and officially open The Field Institute: a new space in Melbourne for food focused research, strategy and design.
Wednesday 2 July 2014