Events

The Ultimate Chef Battle: Wilson vs. Wilson @ Ms. Collins
March 11, 2015 @ 6:30 pm

-

8:30 pm

$125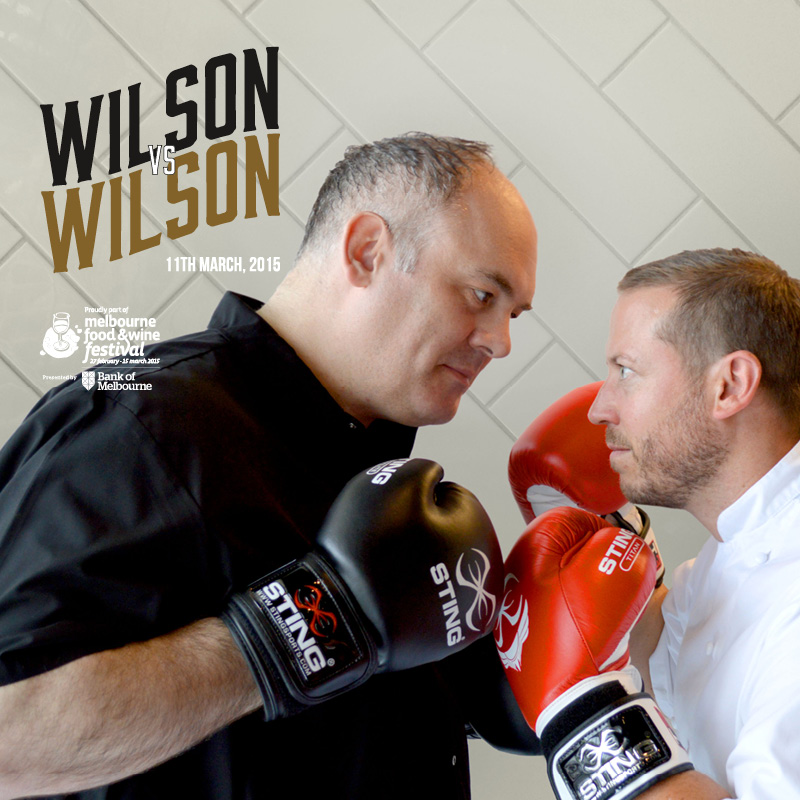 Ms Collins is stirring trouble again by taking two of her top chefs and placing them in the kitchen to battle it out for the Melbourne Food and Wine Festival.
Daniel Wilson from Huxtable and Paul Wilson from Icebergs will fire up the stoves on Wednesday the 11th of March and prepare their pans for a culinary battle between Paul's modern Mexican and Daniel's fresh and fun Asian dishes.
Starting with canapés in Ms Collins' glamorous bar, diners will then be seated to complete the eight course extravaganza, all served with Ms Collins' sexy signature drinks. Some of the hot dishes on offer will be Paul Wilson's Spencer gulf prawns Al pastor style with pickled pineapple, native lime and tequila salsa Vs. Daniel Wilson's Prawn and kaffir lime larb, iceberg cup, crisp shallots.
Guests are then invited to eat, drink and vote for their favourite after each course. Only the guests can decide who will be the reigning champion for 2015.
The battle royale has already begun on Instagram between Paul @by_paulwilson and Daniel @chefdanwilsonco both posting photos of them in boxing gloves taking each other out. On Daniel Wilson's Instagram he is letting Paul have it saying, "Can't wait to take down Goliath" and Paul Wilson replying with another photo saying, "Take that Wilson, right hook". The battle can be followed with the #WilsonVsWilson hash tag for people playing at home.
Event Details
When: Wednesday 11th March 2015
Time: 6.30pm sitting or 8.30pm sitting
Where: 425 Collins Street, Melbourne
Cost: $125 per person
Tickets available through MFWF 2015. Ms Collins bookings via. Phone, email and via www.mscollins.com
Payment must be made at time of booking.