Events

Wine: Baptism of Fire Preview Tasting and En Primeur Auction
August 4, 2014 @ 3:00 am

-

9:00 pm

$10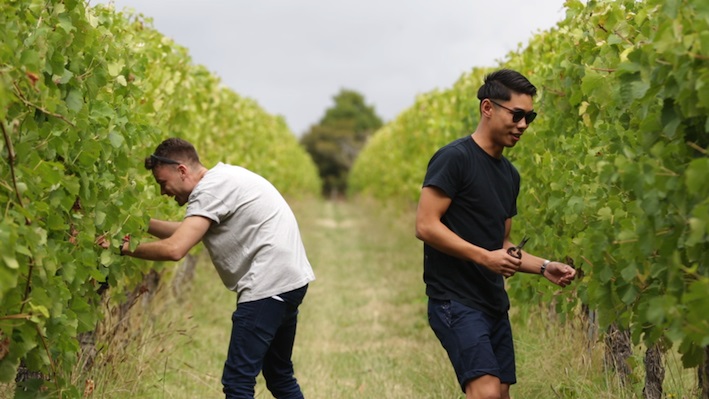 A competition like no other, Wine: Baptism of Fire is running for the second year in 2014, taking six teams of first-time winemakers and pitting them against each other, and against the harsh realities of making and releasing a wine.
The competition kicked off in mid-April, the start of the 2014 harvest, and will conclude at the end of bottling in October. The six teams of finalists come from a variety of backgrounds, but they all share the same dream of making their own wine.
The teams will offer a preview of the wines on August 4, 2014 at Melbourne's iconic Savoy Tavern. Industry experts and consumers will meet the team members, taste their wines, and bid at auction to receive the packaged product, which is due for release in October.
The auctioneers for the showcase event will be Langton's Co-Founder, and Associate Producer of feature documentary Red Obsession, Andrew Caillard MW; and founder of Public Relations Agency, Liquid Ideas, and regular commentator on The Project and Gruen Planet, Stuart Gregor.
The auction's results, in conjunction with the votes from a panel of judges chaired by Rory Kent, will determine the winning team.
Part of the proceeds of all the wine sales will be donated to SecondBite.
Renegade Films captured the contestants' adventures and will broadcast a series of webisodes, aimed at people who are curious about wine.
Full details of the teams and wine makers can be found here.
Wine: Baptism of Fire
Preview Tasting & En Primeur Auction
Savoy Tavern, cnr Bourke and Spencer streets, Melbourne
Monday, 4 August 2014
Trade event: 3-4pm tasting, 4-5pm auction.
Free entry for trade, bookings essential.
Consumer event: 6-7pm tasting, 7-8pm auction.
Tickets $10, via Eventbrite.com.