When my sister, Carmen, was in high school one of her mates threw a ham sandwich at her in the playground. For reasons known only to her, she described the ham as "mah" (ham backwards) and "honking" (immense). Ever since, our family has called a leg of ham as a "honking bit of mah". Welcome to the Mitchells of Sandgate, Queensland.
I wasn't sure if I could get back to Queensland to see my family after almost two years of COVID bedlam, so I wanted to make a recipe that paid both homage to my birth state and also brought some of its best produce, and even summer, to what I expected could be another Christmas separated from my family.
Armed with a honking 10kg free range Otway Pork Christmas Ham (OK, not Queensland, but here, in Victoria, the absolute pinnacle of pork) the inspiration came swiftly. A baked ham is not typically something we'd have at a Queensland Christmas lunch, to be honest, but all through writing the recipe, creating the glaze and baking the ham, I was taken back to my sub-tropical roots, to cool and still mornings that crescendo into days that amp up further with rising humidity before evolving into late afternoon thunderstorms, more welcome friend than foe (unless there's hail, then all bets are off. Queensland hail is terrifying. There are facial scrubs more brutal than Victoria's hail).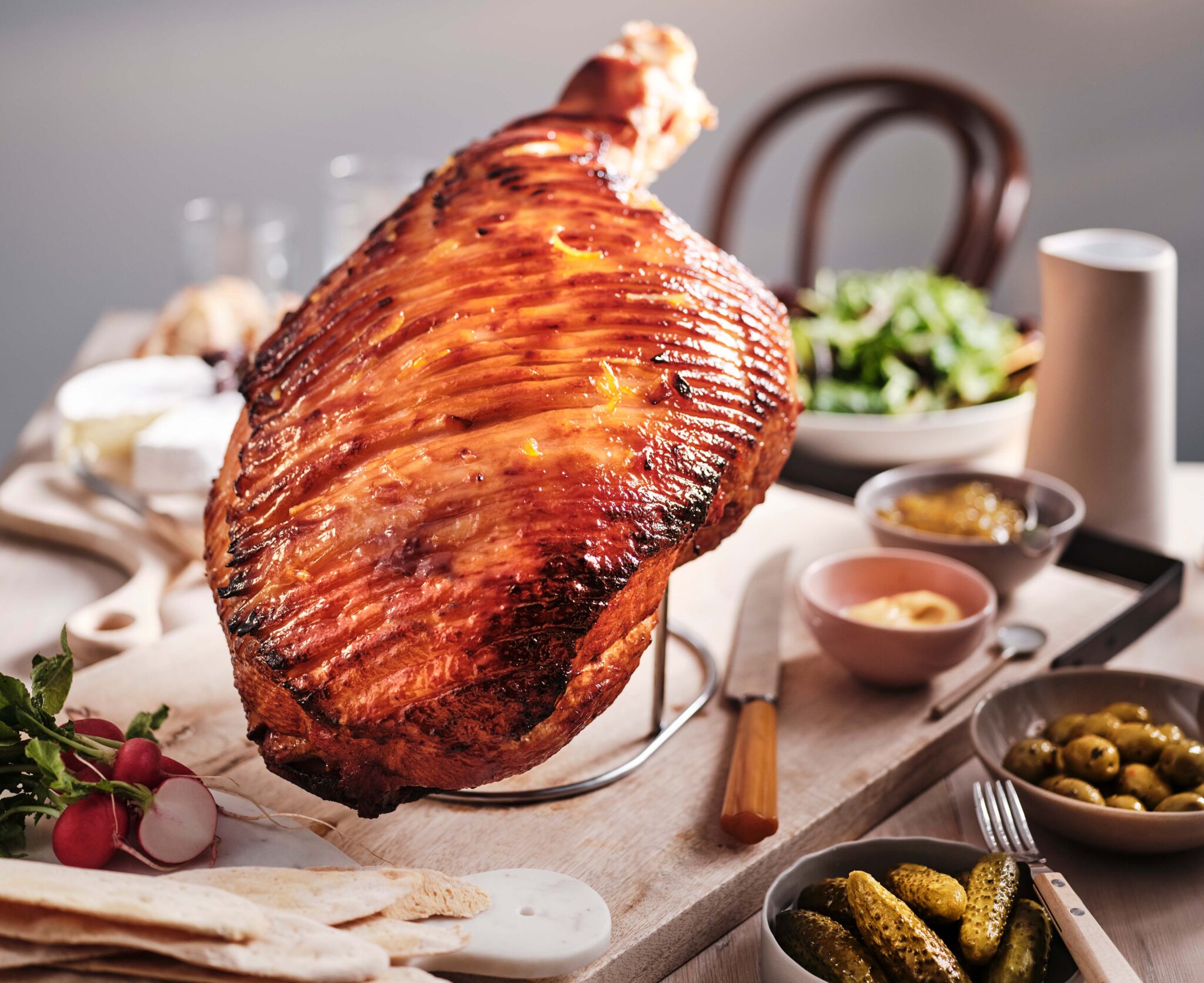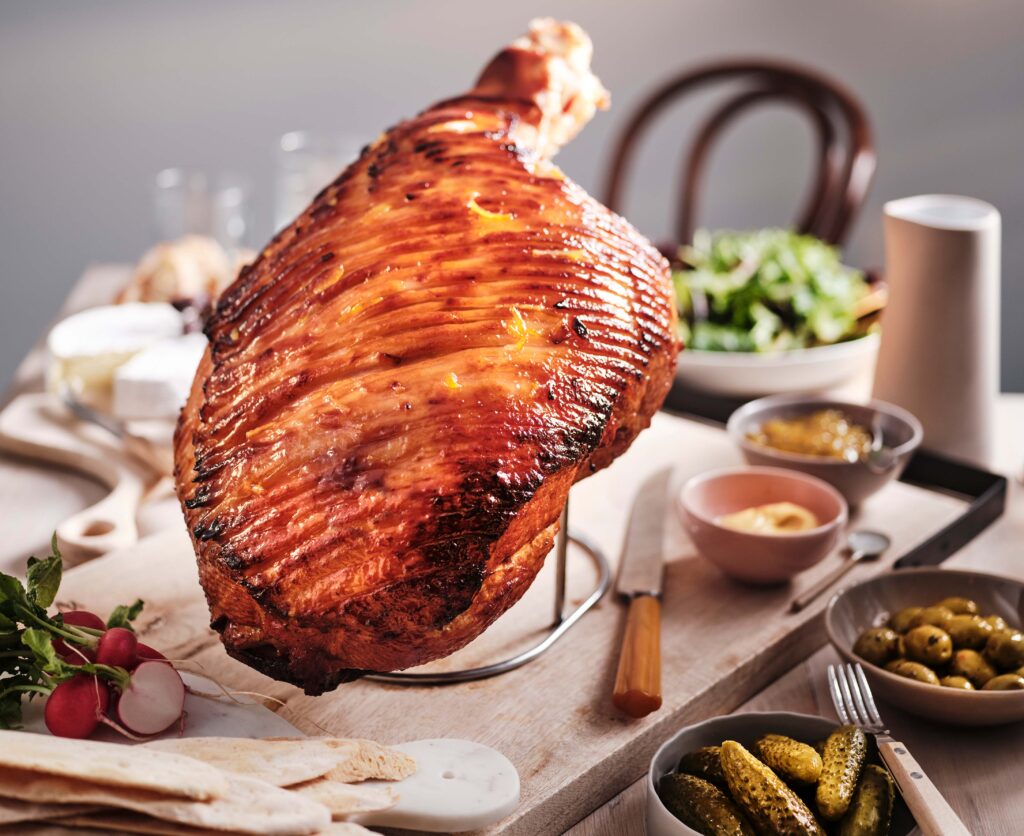 I only used Queensland ingredients or companies wherever possible. Don't be tempted to flirt with anything other than Bundaberg rum or Bundaberg Ginger Beer as this dish is as much about Queensland as it is about Christmas. Queenslanders are straight up and honest. We keep it simple, we keep it local, and we look out for each other. And for me, the more of Queensland I could conjure into this ham, the closer I could be to actually being there. And the closer I could be to my family.
So this is for them: a honking bit of mah with Queensland all over it.
Ingredients 
These have been written to work with 1kg of ham, so multiply accordingly.
50ml Bundaberg Ginger Beer (do NOT muck around with anything not from Queensland)
50ml fresh pineapple juice
10 tbsp of Golden Syrup
2 tbsp of Demerara sugar
1 tbsp of minced ginger
25ml of rum (Bundaberg. You know why).
Method
Into a small saucepan add the golden syrup, Demarara sugar, rum, pineapple juice and ginger beer. Over a low heat allow it to the come slowly to the boil. Reduce the heat further and let simmer until it solidifies, keeping an eye on it at all times and stirring often to ensure it doesn't burn.
Once in achieves a syrup-like consistency, allow to cool. Not getting the syrup-like consistency? Add more syrup. Remove the skin from your ham and score it in a criss-cross pattern. Slice your fresh ginger into thin sticks as long as possible. Using a metal skewer or knife, puncture the ham to a depth to accommodate a ginger shoot and repeat at each scored intersection similar to what you would do with the more traditional cloves. Leave a little glaze for later. 
Pour the cooled glaze over the ham and rub all over until the meat is fully covered. Insert the ginger sticks into each hole leaving a small bit to show above the meat.
If you want to go extra Queensland, grab some Golden Circle sliced pineapple rings and encircle your porcine goodness with their golden halos. You may need to use a toothpick to holden them into place so remember to remove them before you serve up. If you use toothpicks, remember to soak them in water for a few hours first so that they don't, you know, combust.
Heat your oven to 160 degrees Celsius and put your glazed ham into a baking tray and into thee oven, allowing around 20-30 minutes per 500g to cook (if you're cooking a 10kg monster, you're looking at about four hours cooking time, so make sure you're up early if you're planning a lunch).
Every 30 minutes, quickly add a little more of your saved glaze to pour over the ham to keep adding the Queensland goodness and make sure to use the run-off glaze in your pan, too.