As Melbourne slowly creeps towards summer, our tastebuds start to crave the smoky and juicy goodness of BBQ. From seared steaks and chicken, to ribs dripping in marinade, and expertly-charred seafood, no summer is the same without these stalwarts of the season. And while we all think we're masters of our own flames, are we? Are we, really?
Enter Brunswick's The Que Club on Lygon Street (where Hellenic Republic used to be), the true lords of smoke and flame. Led by Brazilian executive chef, Fabio Castello, sit back, gorge and wonder at the skills of he and his team as plate after plate of BBQ brilliance is served. A note here, too, on the mastery of Brazilians with BBQ (churrasco in Portuguese): no-one is better than a Brazilian at BBQ. No-one. And don't even come at me with your Argentinians, Uruguayans or Americans. Sure, they're stars, but it's like comparing Kylie Minogue to Madonna. You just can't. Brasil para sempre.
Anyway.
One of the many boons of The Que Club is, food aside, their BBQ classes. Yes'm, you can step right up and join a class and learn for yourself how to master the fuels required to get that perfect char and leave your guests agape at your glory. About half the space is devoted to the restaurant out front, with the remainder a store for some of the most wondrous BBQ machinery (like the all new Traeger Timberline pellet grill range coming out in November) as well as tools, spices, rubs imagined. The Que Club, to the BBQ afficionado, is like Lego to a six-year-old.
But before you head out the back, plonk yourself at a table, and order a Caipirinha da Primavera (a twist on the Brazilian cocktail classic with charred jalapeno, negroni marmalade and lime). Let the cachaça warm you through and then dive into the menu… like, right in. Kick off with the grilled kingfish collar on a roe and vermouth velouté and the grilled king prawn served with a homemade bacon XO sauce to start and appreciate the talents of a kitchen that knows how to leach smoke through exoskeleton and flavour the flesh while somehow maintaining all the good juice. Masterful.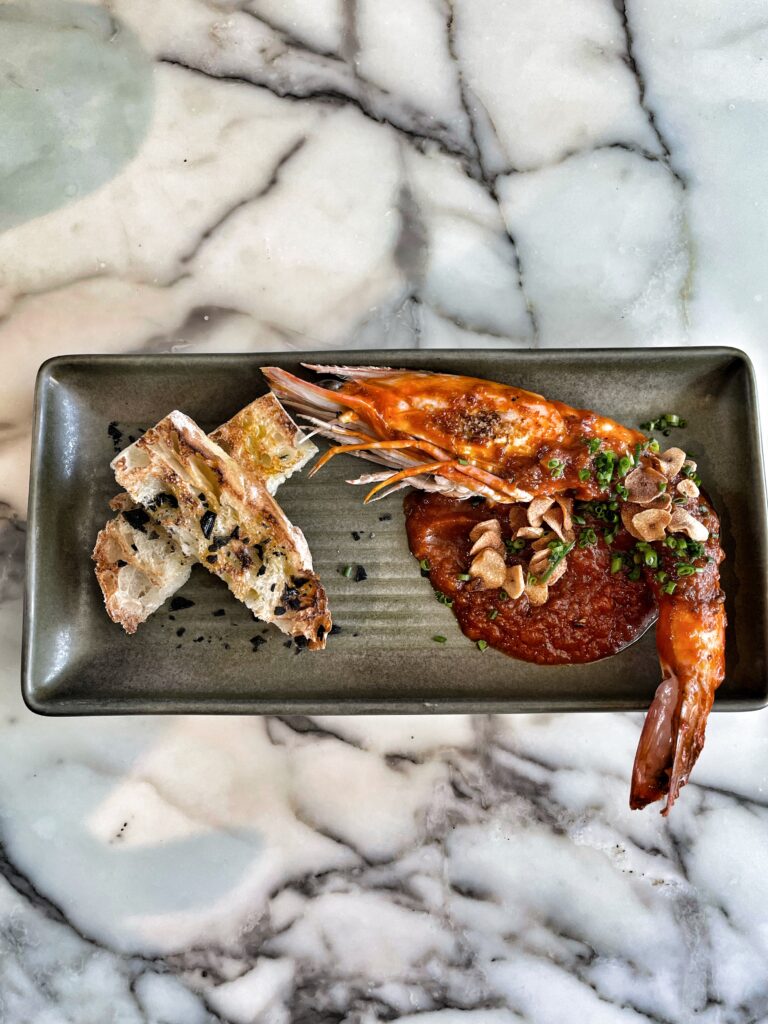 You need to brace yourself for the meat dishes because they require true commitment and undivided attention. Again, perfection. Steak and brisket are flame-kissed and seared with true artistry. Couple these with a made-in-house sausage of brisket, charred corn and fresh curd, and a Mayura Station Wagyu 9+ flank steak with a sweet potato gratin and Vegemite stout sauce. Heaven.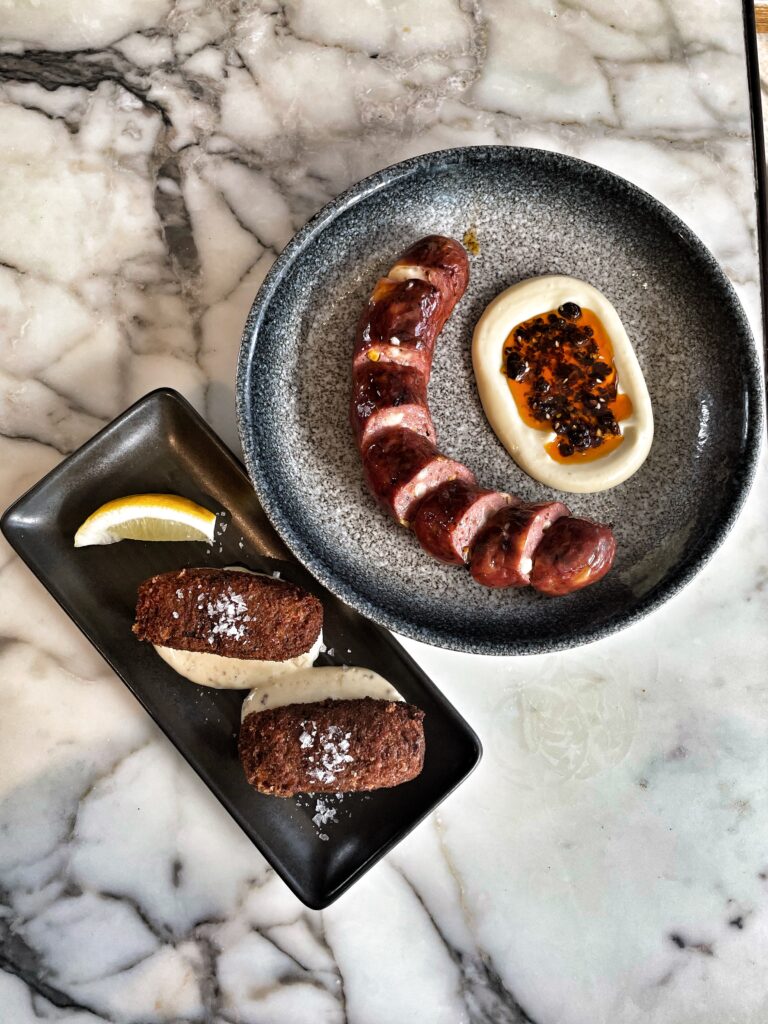 You'll be about busting out of your guts by now, but finish off with another caipirinha because, like L'oreal, you're worth it. Do not drive.
Starters and specials start from $12 and there's no scrimping on size. Mains start from $35 and regular dishes, such as Nashville hot chicken, are around $17, sides are between $10-$15.
Basically, The Que Club is your one-stop BBQ bonanza. Eat first and eat a lot. Then head out back and ogle the actual BBQs, most of which are masterpieces of engineering and design. Grab some spices and rubs (not those rubs) and chat to owners, Andrew and Pam, about BBQ classes, or book here so you're ready for the Christmas onslaught. Draw out all the inspo from this temple of flame and smoked goodness and dazzle your loved ones with your prowess this summer.
Make sure you check out their Spring menu. And wear your loose pants.
The Que Club
434 Lygon Street
Brunswick East
Phone: (03) 9489 2783
Bookings: [email protected]
Website: www.thequeclub.com.au
Hours:
Monday: Closed
Tuesday: Closed
Wednesday: 10:00 – 18:00
Thursday: 10:00 – Late
Friday: 10:00 – Late
Saturday: 10:00 – Late
Sunday: 10:00 – 17:00