Why choose between fine dining, art and theatre when you can have all three at once – with a cocktail lounge for good measure?
Higher Order is the newest venture from hospitality overachiever Scott Pickett, of such beloved Melbourne institutions as Estelle, Longrain and Matilda. Developed with BETA as part of the STH BNK experiential series, this temporary installation is a feast for the senses spanning The Attic of Hanover House.
Visitors are guided through a maze of partitioned rooms that merge art, food and performance, to be immersed in a tasting menu unlike any other.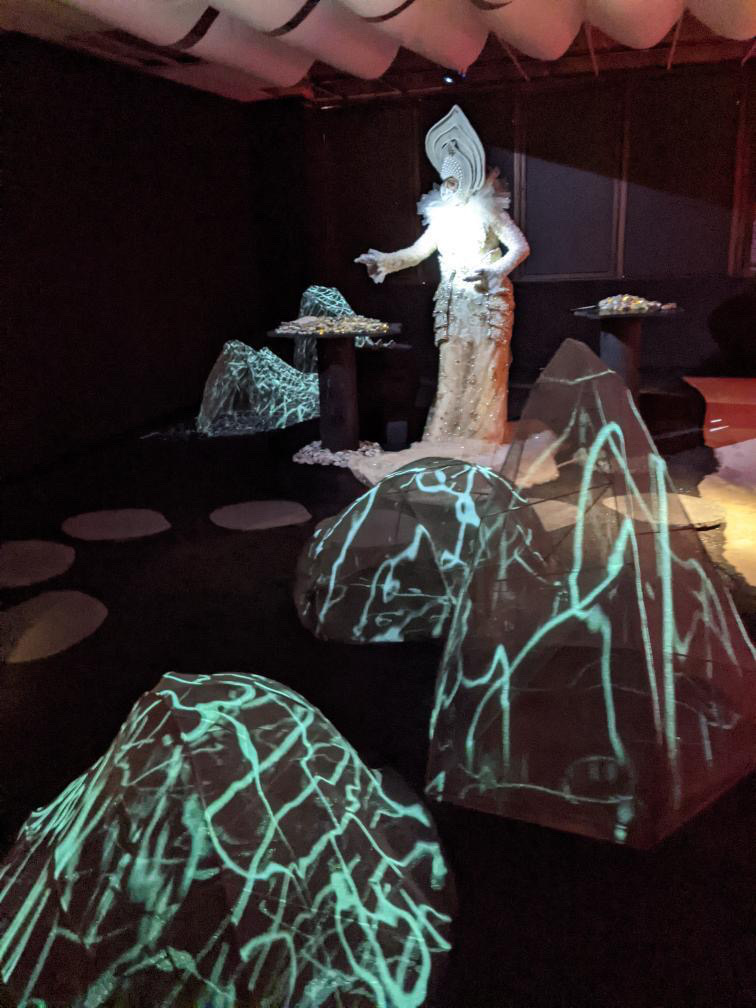 You are not a diner sitting at a table being served – you are an explorer, seeking and curious.
Encounter Pickett's culinary delights as you and your fellow travellers move through the Asiatic-inspired menu room by room, sampling a series of delicate dishes. Puffed mushroom crackers with avocado cream and zingy green ants float on illuminated plinths. A masked performer offers Sydney rock oysters with native finger lime, another dances before a reflective pool beside sweet scallop sashimi served fresh on the shell. A tea ceremony is performed endlessly in the final room – leave a polished stone in exchange for a vessel of green tea with lemon myrtle and wattleseed.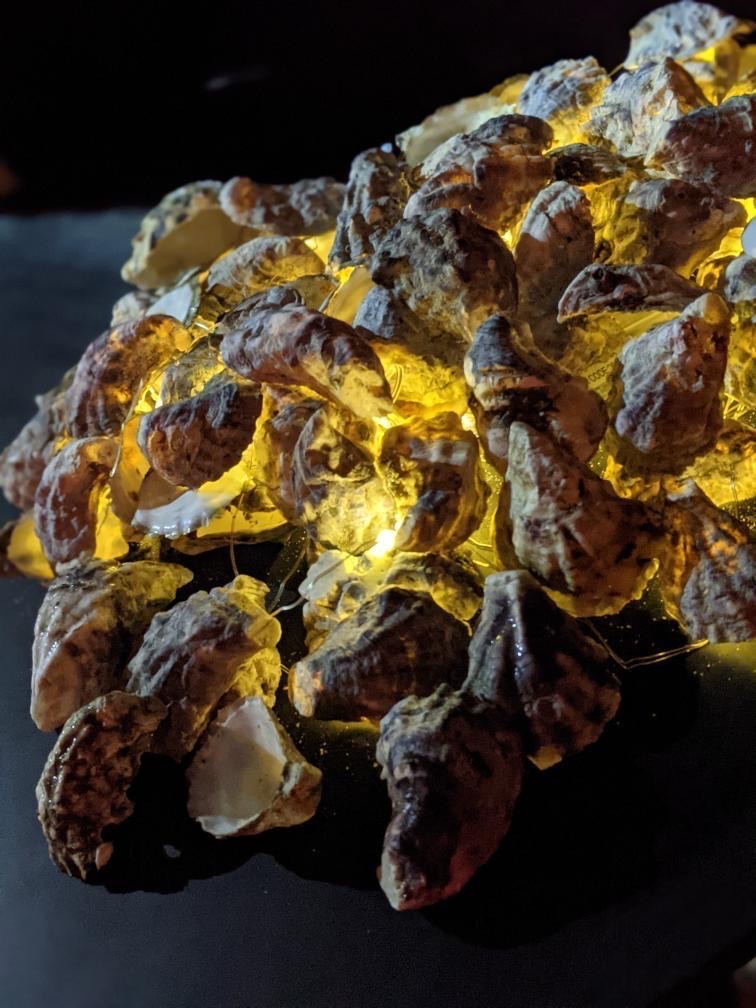 As you immerse yourself deeper, guidance notes offer insights into the future of food: the possibilities of native Australian ingredients, sustainable seaweed farming, insects, the cleansing power of the oyster, all things emphasising thoughtful consumption – a Higher Order of dining – over fast-paced mass-produced convenience.
While it may be high-concept and theatrical at first glance, it's also playful. Step into a giant dumpling steamer to take your individual baskets of bao with braised Milawa duck leg, zucchini pickle, XO and crispy shallot. In another room, the touch of a button spins the vending machine display from raw ingredients to a Frank Green thermos of warm agedashi tofu as Japanese neon signs flicker on-screen. Higher Order is an aesthetic, delicious wonderland for grown-ups.
Drink pairing suggestions are offered at each point in your journey, with Asahi beers and local Victorian wines on offer. Custom cocktails await in the Hydroponic Vodka Room, as well as at the Attic bar, featuring Pickett's Altitude gin by Anther, as well as vodka and a limited release single malt by Mountain distillers.
Higher Order will only run from November 10 until December 5, twice nightly. It's a fleeting opportunity, and you'll finish your journey wishing Melbourne offered this kind of dining experience on a permanent basis.
Book here.
Location
BETA By STH BNK
Hanover House
158 City Rd
Southbank VIC 3006
CONTACT