You know it's something pretty special if MoVida Aqui opens for lunch on a Saturday. Hauling their discoveries from Victoria's magnificent High Country, the Bourke Street icono knows how to spin gold from, well, gold.
The legends from Tourism North East invited the MoVida team up country to check out all the amaze and to discover for themselves the food pioneers in the region and what they've been up to just three hours up the road. So impressed were MoVida's chefs, they returned the favour and brought the High Country producers to Melbourne to sample for themselves how wizards make magic.
Opening with crisped chicken skin crowning smoked chicken breast and saffron alongside corn pastry with smoked chorizo and pickled daikon and served with a 2016 Dal Zotto 'Cal Fondsa' Prosecco as an opening salvo was deadset magnificent. The nitrate-free chorizo, smoked by hand by Felix from Gamze Smokehouse in Wangaratta is next-level. If you haven't tried nitrate-free smoked meat, you haven't lived.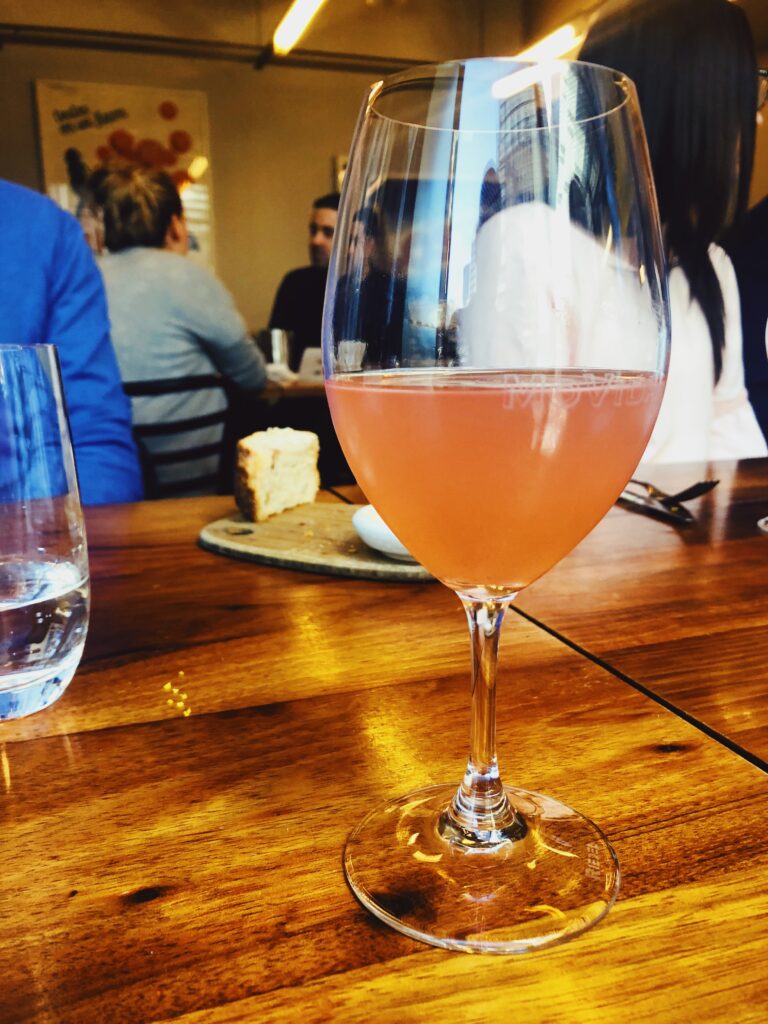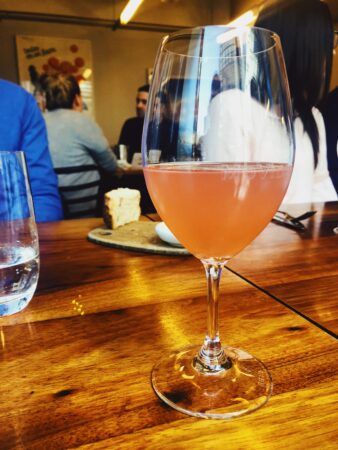 For trucha, smoked rainbow trout with celeriac remoulade accompanied by a 2015 Dal Zotto sparkling Nebiolo; dainty, delicious and beautifully presented and followed with a chestnut and Jerusalem artichoke soup that was, quite simply, heaven.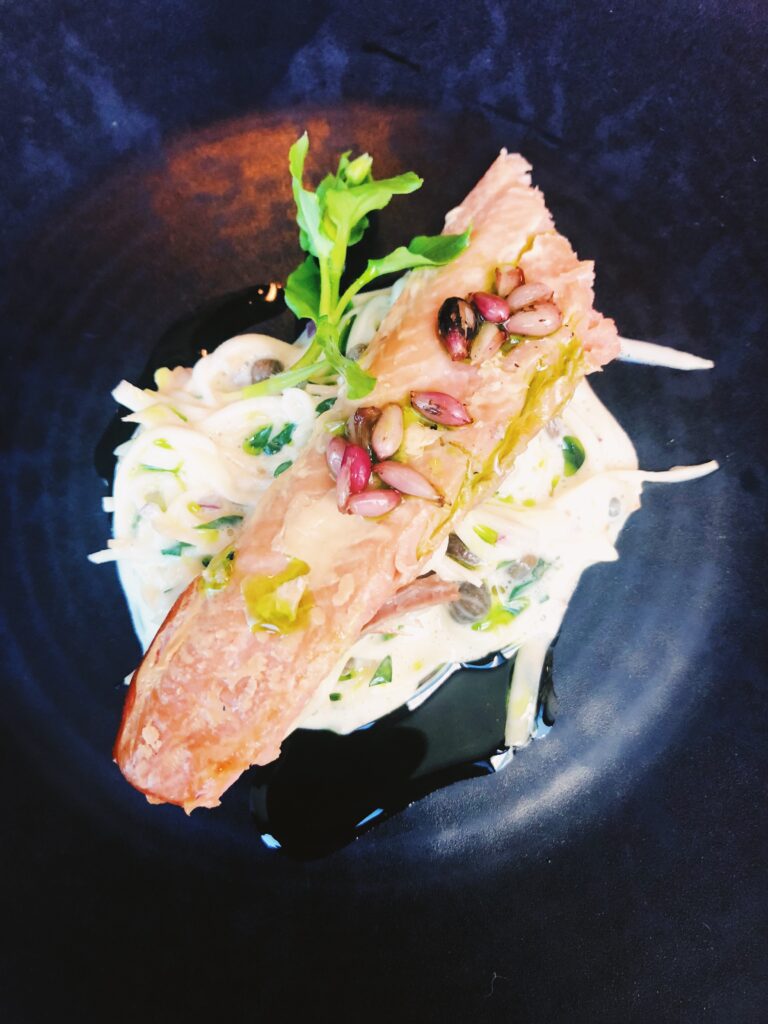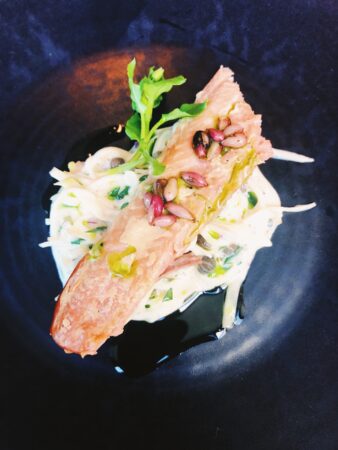 The High Country roast pork from All Saints Estate (yep, a winery with pigs) with sweet and sour persimmon just makes you happy with life in its simplicity and taste, closely followed by the charcoal-cooked lamb short loin atop an alboronia of pumpkin and quince ratatouille.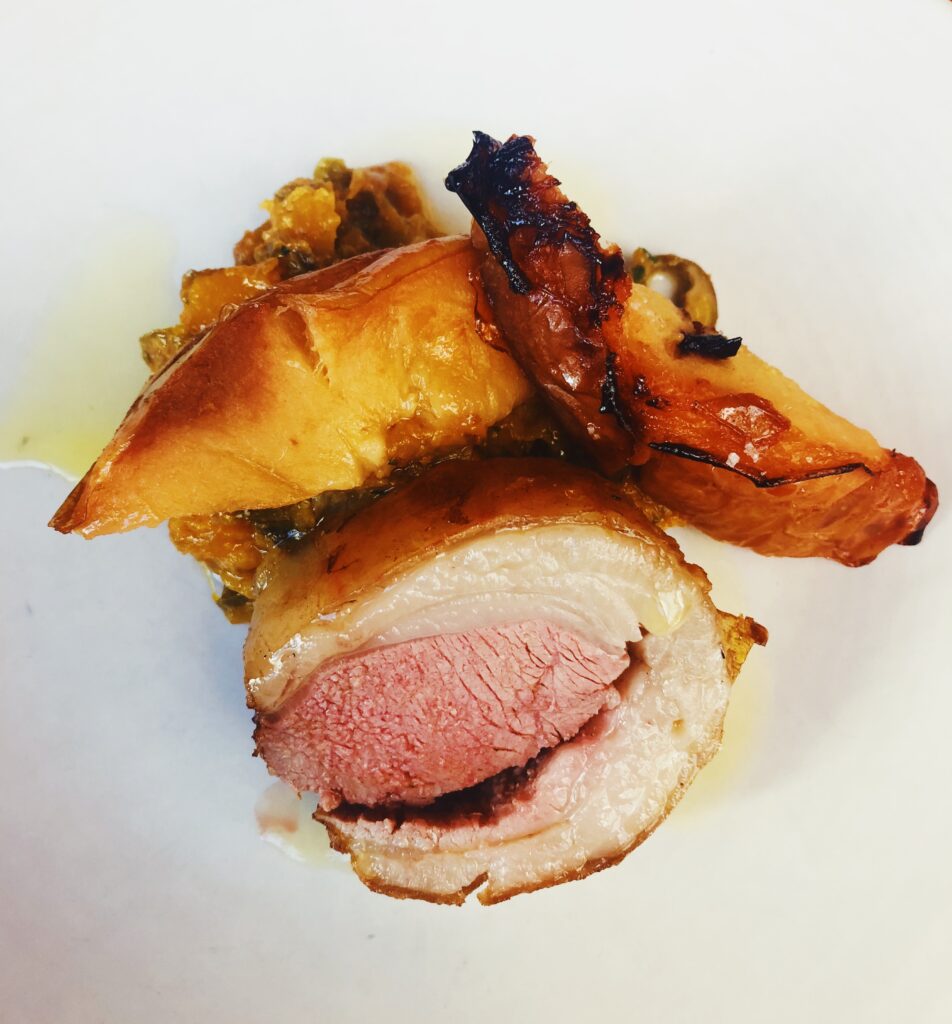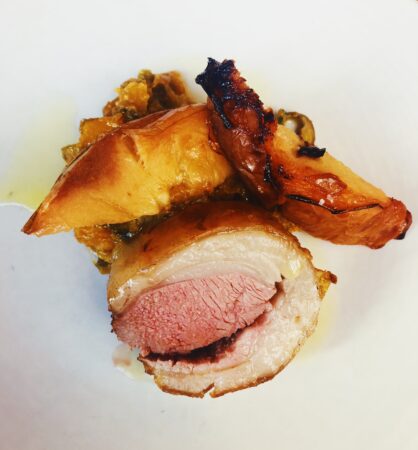 And just when you thought it couldn't get better, the apple terrine with goat curd ice-cream, sabayon and chestnuts was stratospheric. Goat curd ice-cream. Find it. Do it. Put a ring on it and make this a part of your life forever. And while you're at it, have a bit on the side with an All Saints Classic Muscat. The ice-cream will understand. And then honeymoon together in the High Country and really open your relationship up by indulging and imbibing your way through some of Australia's finest produce just a skip from Melbourne's doorstep.