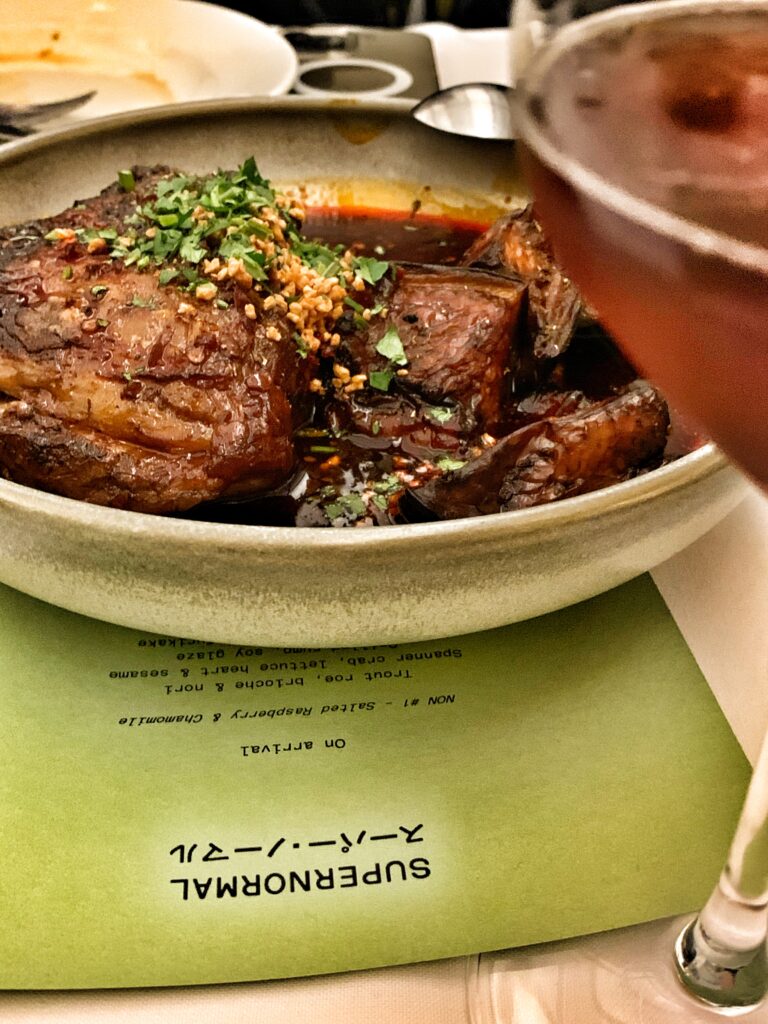 As Dry July comes to its end, Nicola Skill explores how to carry on the halo effect of sobriety deeper into a Baltic-like Melbourne winter.
For the sober-curious among us, Non is an innovative Australian product which doesn't seek to mimic wine, rather, present it as an interesting drink to enjoy. Each numbered Non has its own distinct character enabling it to be paired somewhat symbiotically with food.  So when Non offers one the opportunity to pair its non-alcoholic goodness as part of a Supernormal degustation, one does not pass!
The  range was created to fill the gap in non-alcoholic drinks to accompany fine dining with each variety containing the acid/fruit/tannin combination usually associated with wine. 
The evening started gently but with a lively spark with Non #1 and some canapés including cucumber, dash cream and furikake. My tastebuds were on! Lucky, because Non #3 packed a punch. Perfect with the strong chillies and bold flavours of the nori crackers, seared tuna and bonito.
Non #5 took us back to a middle ground with notes of liquorice providing enough interest without overpowering the famous Supernormal lobster roll. 
And from left field arrived Non #4: a roast beetroot and sansho flavour which might be described as divisive.  Across the table this one was a favourite and it definitely held its own non against the meaty snapper. 
The arrival of lamb shoulder and eggplant baked in Yuxiang sauce also heralded the arrival of my favourite tipple for the evening, Non #7.  The stewed cherry and coffee flavours I could drink for days.
Alas, all good things must come to and end, but not before the arrival of the beautifully balanced spice of Non #2 to accompany a rich peanut butter parfait, salted caramel and soft chocolate.
Bizarrely, there is a placebo effect of eating a multi-course meal with the complete absence of alcohol that deepens the connection you feel to your dinner companions as we eat and drink together. This connections grows despite, or perhaps because of, the absence of alcohol.
Non is available for purchase online with prices starting from $30 per bottle.
Supernormal is at 180 Flinders Lane, Melbourne.