As a micro-climate region producing seriously bold wines, here's why the Victorian Pyrenees region is not to be underestimated.
You'd be forgiven for automatically thinking of the larger Victorian wine regions such as the Yarra Valley and the Mornington Peninsula for your next wine getaway, but fans of spicy reds in particular would be selling themselves short by overlooking the underrated hotspot of the Pyrenees.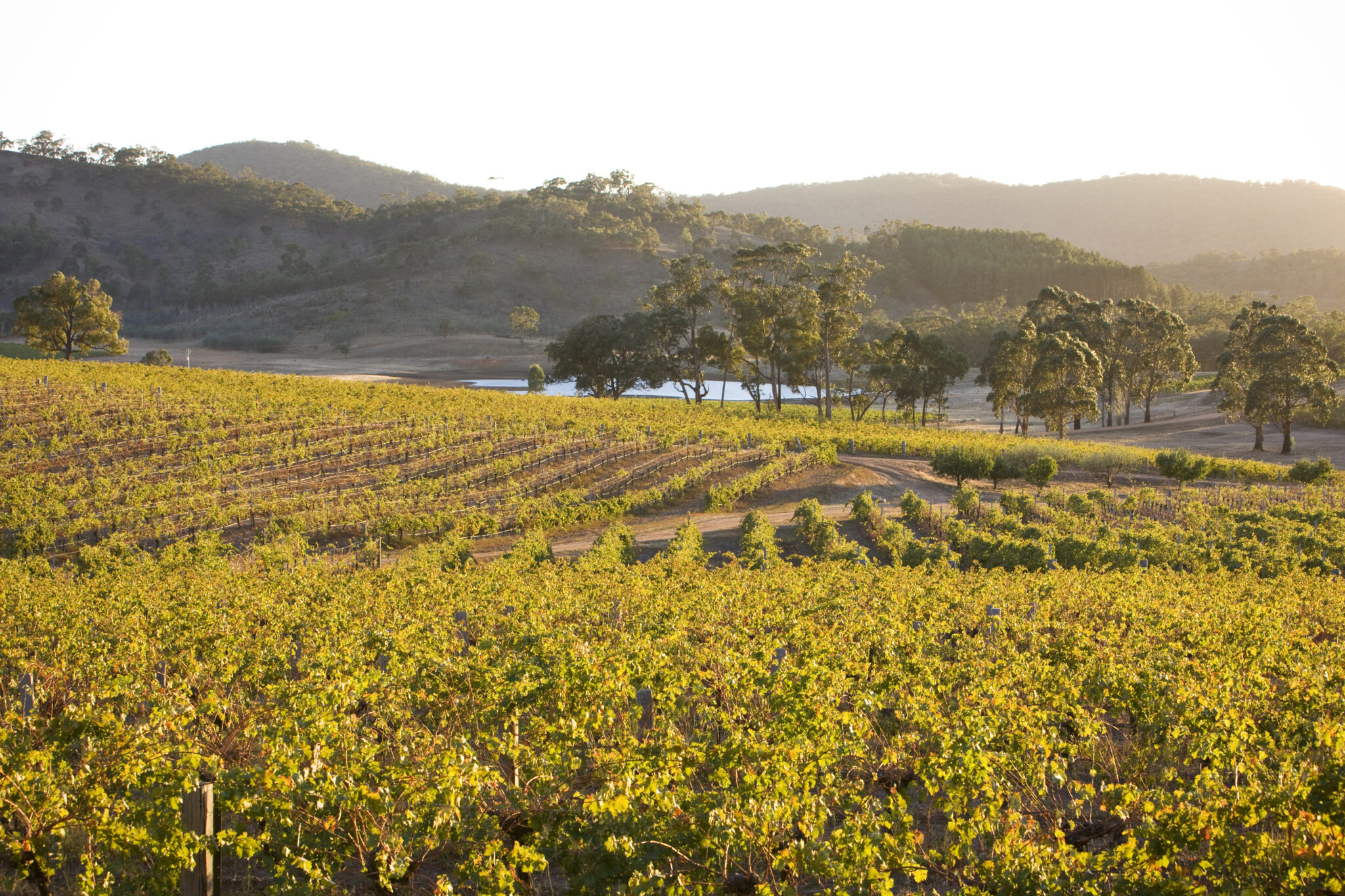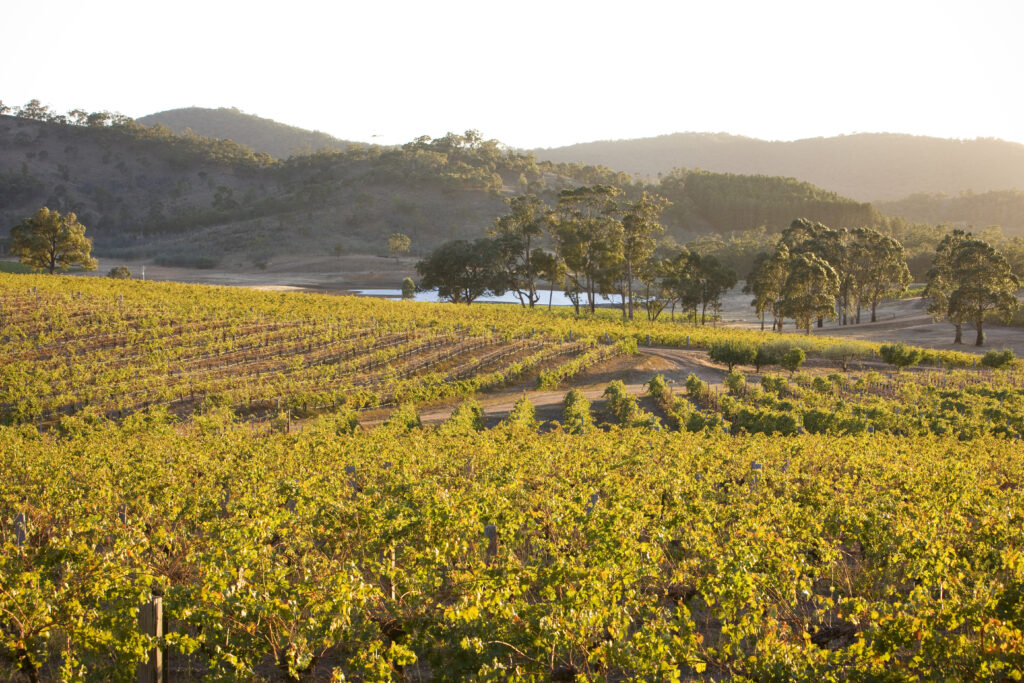 Lovers of a brawny, ripe Shiraz or crisp, fresh Sauvignon Blanc, take note. Roughly two hours from Melbourne, and tucked between Ballarat and the Grampians, this pocket of rugged terrain is at the southern foot of the Great Dividing Range. Sharing its name with the famous and equally rugged wine region between France and Spain, the Pyrenees region is an easy weekend drive. And if you're visiting in spring, you'll be wowed by the bursting yellow canola fields along the way.
For a small region, the Pyrenees produces some heavy-hitting wines with far more cellar doors and wineries than you might expect. The region's first grapes were planted near Avoca in the 1840s to supply a 100,000 litre winery and three local wine shops. Later, when the winery was sold to a local clergyman, the vineyards and winery were uprooted and destroyed. It wasn't until the 1960s when French brandy producer, Château Remy, had the good sense to replant the vines.
Here the microclimate weather patterns of winter and early spring rain, paired with dry, hot summers result in a reduced risk of fungal disease for vintage. That means it's a dream region that packs a lot of into a small regioni including growers producing some of the best shiraz, cabernet, sangiovese, grenache, malbec, chardonnay and rieslings you'll find anywhere. More recently, more exotic varieties such as mencia and nero d'avola have been introduced.
Where to Sip
The region offers more than 20 cellar doors located within farm sheds, rustic cottages and even unique art structures. But no matter the building, most have sweeping views, cosy fireplaces in winter and lush vineyards in summer. The added charm here is that visitors to the Pyrenees are most often served by the winemakers and growers personally, as many of the popular wineries are family-owned.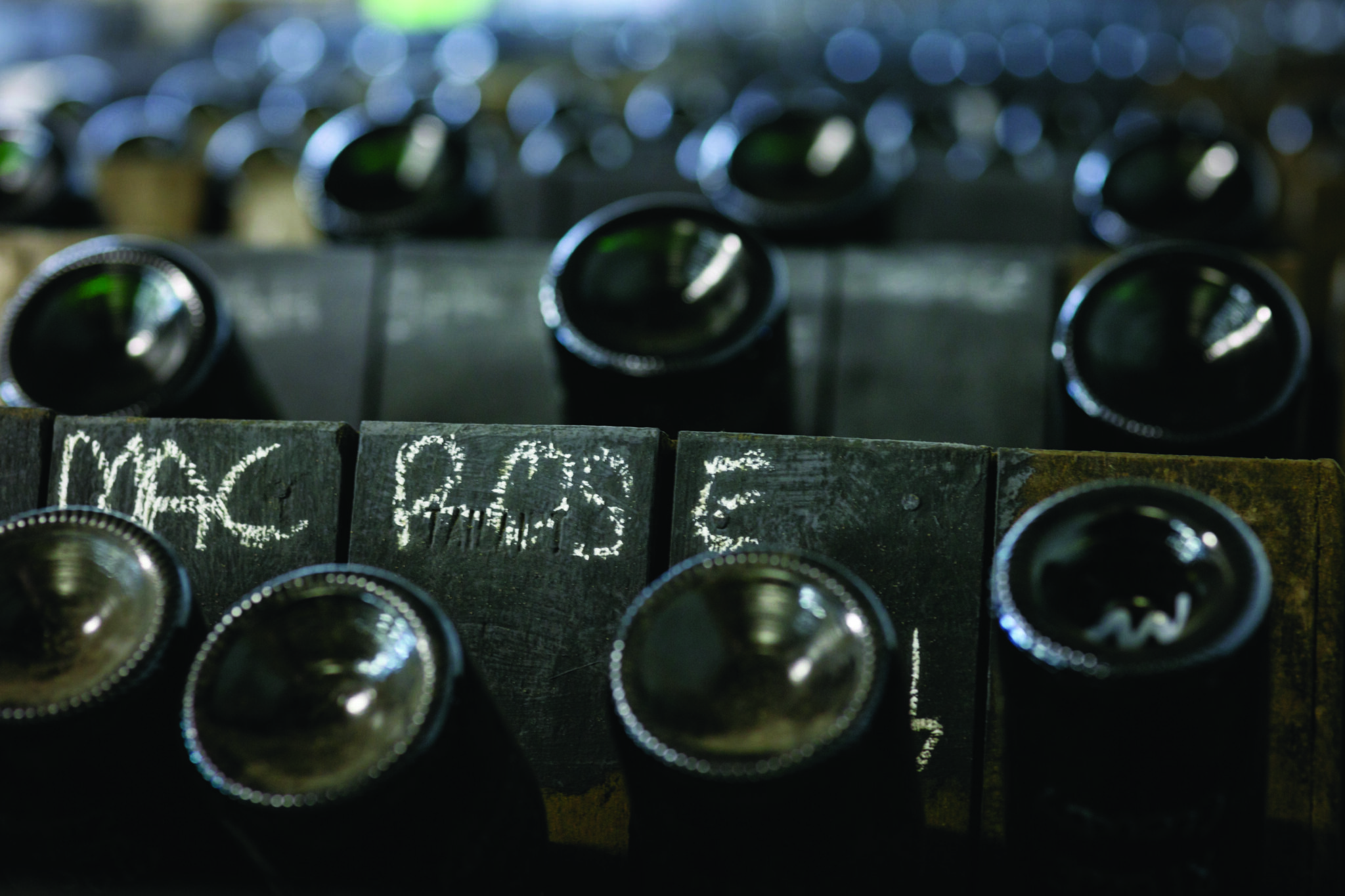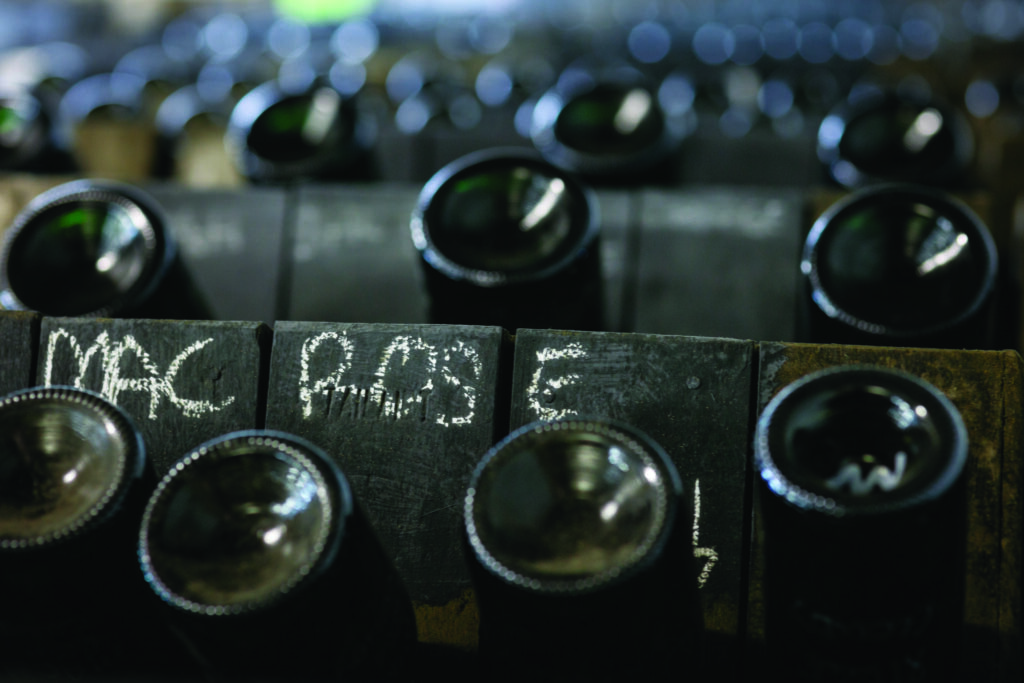 Blue Pyrenees Estate was one of Australian winemaking's first ventures into cool climate wines in 1963 and it's paid off deliciously. Originally called Chateau Remy, and established by the French Remy Martin, the owners subsequently went on to own the French Champagne houses of Krug and Piper Heidsieck.
Now all Australian-owned and led by winemaker Andrew Koerner, Blue Pyrenees Estate creates excellence from their own vineyards. It's no surprise that their award-winning range of sparklings, reds and whites are incredibly popular.
Visitors often enjoy the fresh local produce served at the café each day, stretch out on the lawns in summer or dine by the fire in winter.
Dogrock winery has been recognised by James Halliday with 5 Red Stars as well as named by Gourmet Traveller Wine as the best small cellar door for the region. The family winery makes small batch, sustainably-produced, premium riesling, chardonnay, shiraz, grenache, tempranillo and cabernet sauvignon mostly from estate-grown fruit. Their cellar door in Crowlands is the best way to taste your way through their wine list and find a new favourite to enjoy at home later.
Wimmera Hills Winery has been a favourite not just for its shiraz made here for three generations, but for the added bonus of the onsite boutique distillery, Mrs Baker's Still House located at the Glenpatrick winery serving a variety of gins and liqueurs. During the colder months, their mulled wines, made with their own Smoking Bishop Syrup and with packed fresh spices, then steeped for 24 hours before being jarred hot to preserve taste. You'll want to take a jar home for later.
There's also cycling trails and accommodation onsite for two where guests can enjoy a glass of their popular sparkling shiraz and spot kangaroos bounding in the surrounding paddocks.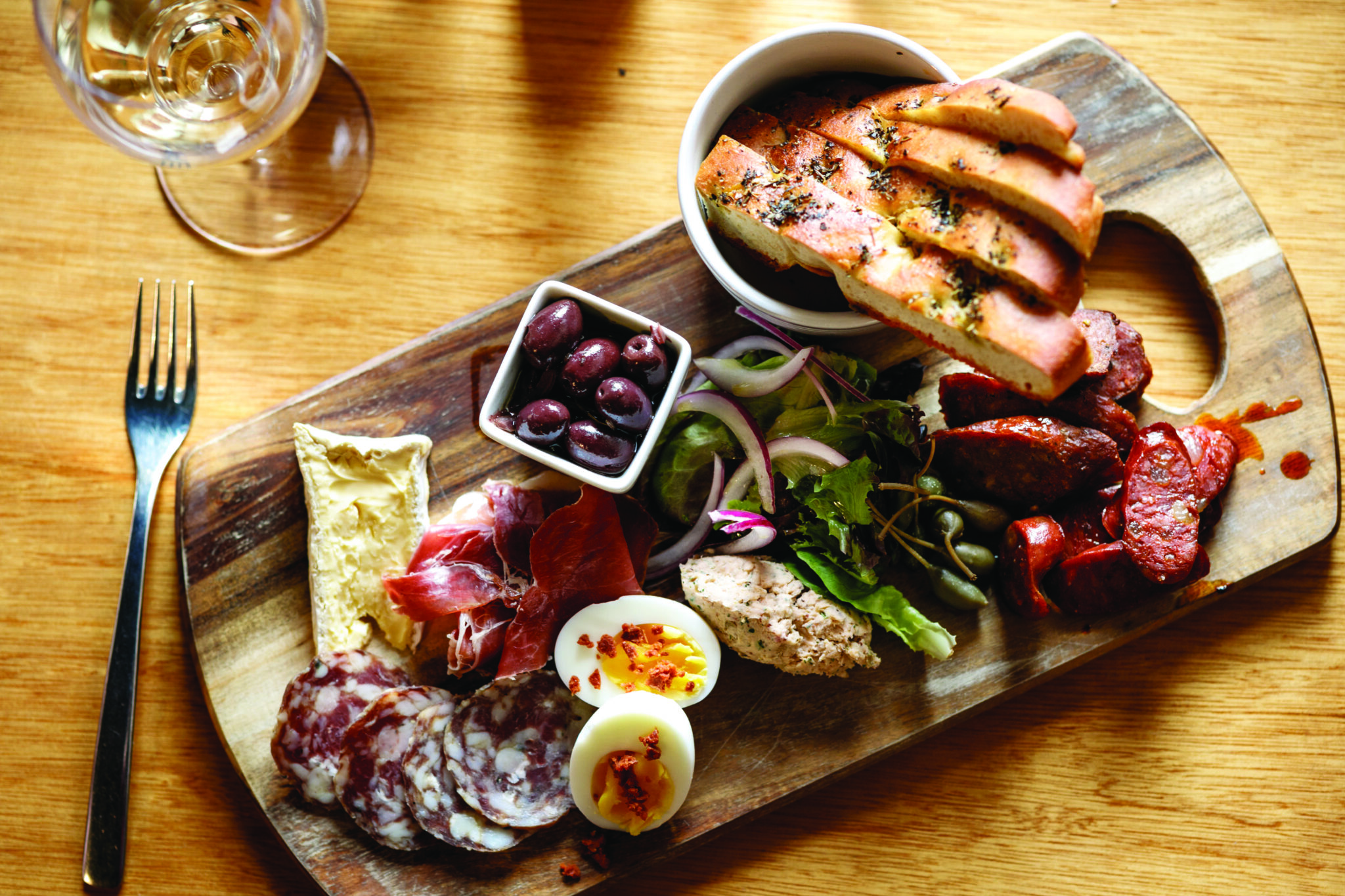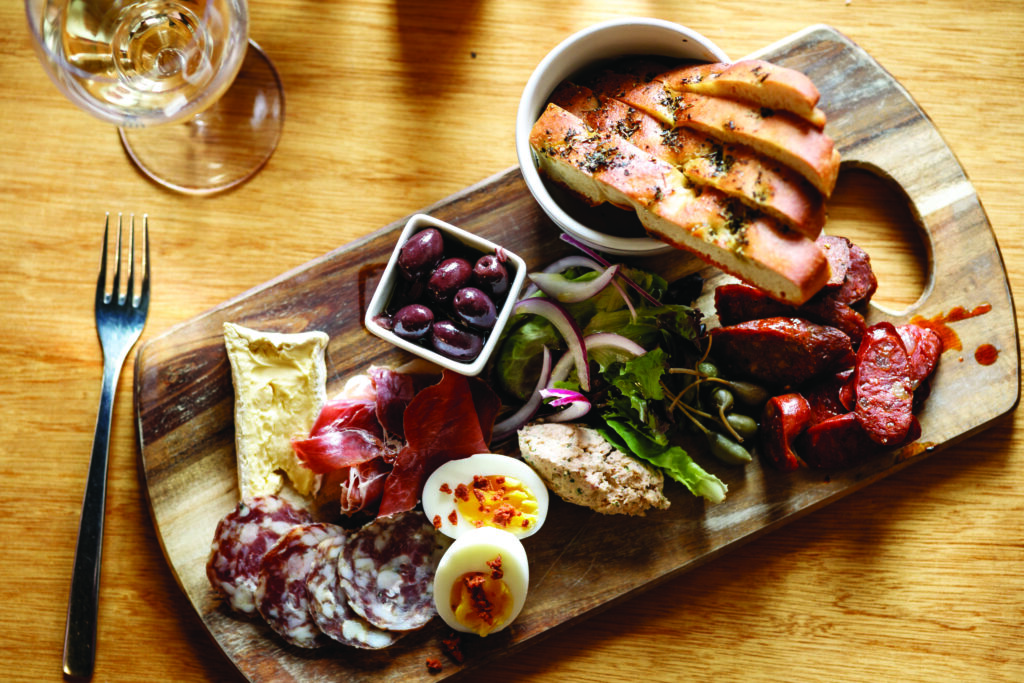 Do a Weekender
Book in for a weekend stay in nearby Avoca or Moonambel, about 15-minutes-drive with historic charm country pubs, welcoming eateries and boutique accommodation options. If you plan it right, the region's Unearthed Wine and Food Festival each April celebrates all the best the Pyrenees has to offer.
More information
Blue Pyrenees Estate, Vinoca Road, Avoca, Victoria (03) 5465 1111 and www.bluepyrenees.com.au
Dogrock Winery, 114 Degraves Road, Crowlands, Victoria 0409 280 317 and www.dogrock.com.au
Wimmera Hills Winery, 606 Glenpatrick Road, Elmhurst 0418 141 685 and www.wimmerahills.com.au