One of the most enjoyable aspects of summer dining is the old Summer Series when chefs get to flex their talent and bolden up a menu for a limited time. The best we found in country Victoria was at Seville Estate in the Yarra Valley. Their restaurant re-opens on January 7, so make sure you put this in your calendar and take the lovely drive out to the central Yarra Valley.
Head Chef Soren Thogersen has worked with his small team to create a menu as rich in flavour as it is in nostalgia. Each dish has been inspired by a memory of place and time from each chef's past and it's all linked together with the very best local produce such as Healesville almonds and Mount Martha mussels and served with their excellent wines, of course (Seville Estate was the James Halliday 2019 Winery of the Year).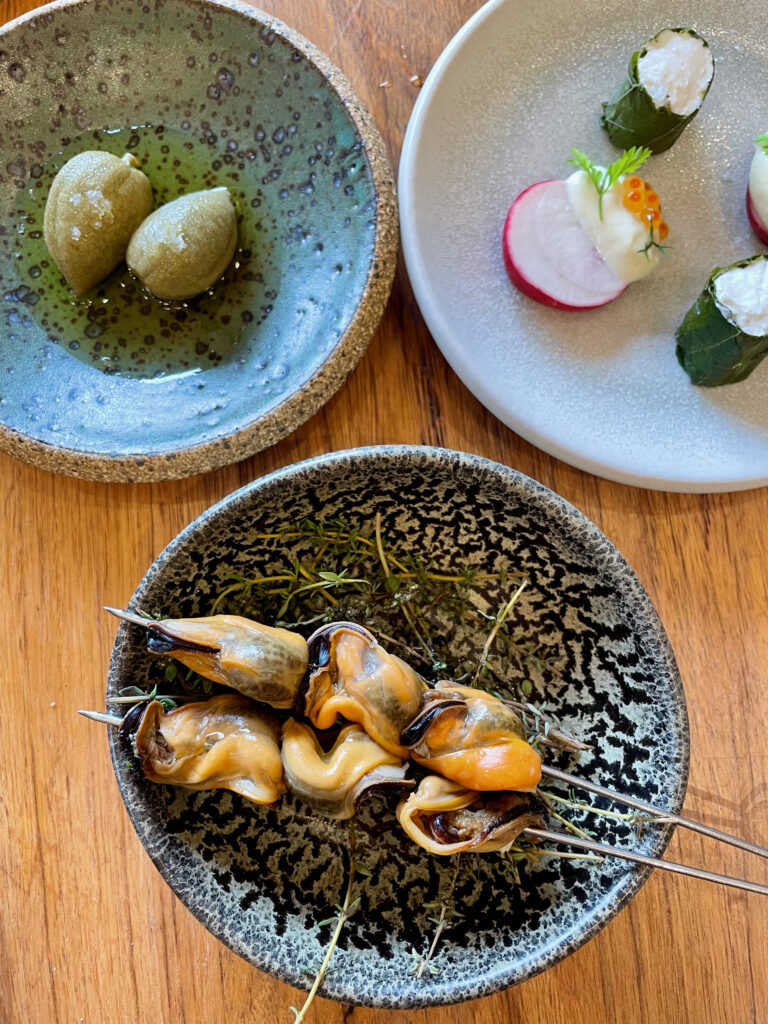 Expect seven courses each whimsically-layered and anchored in memory. Nostalgia is the crux of this degustation service. Thogersen's nod to his post-basketball treat of chips with chicken salt and gravy is born again among the vines as a refined evolution of the russet potato into a linguine-like stack topped with chive flowers. The chicken salt is achieved through roasted chicken skin and garlic pulverised into a "salt" or seasoning to punch in the flavour served with a measured chicken velouté to bring it together.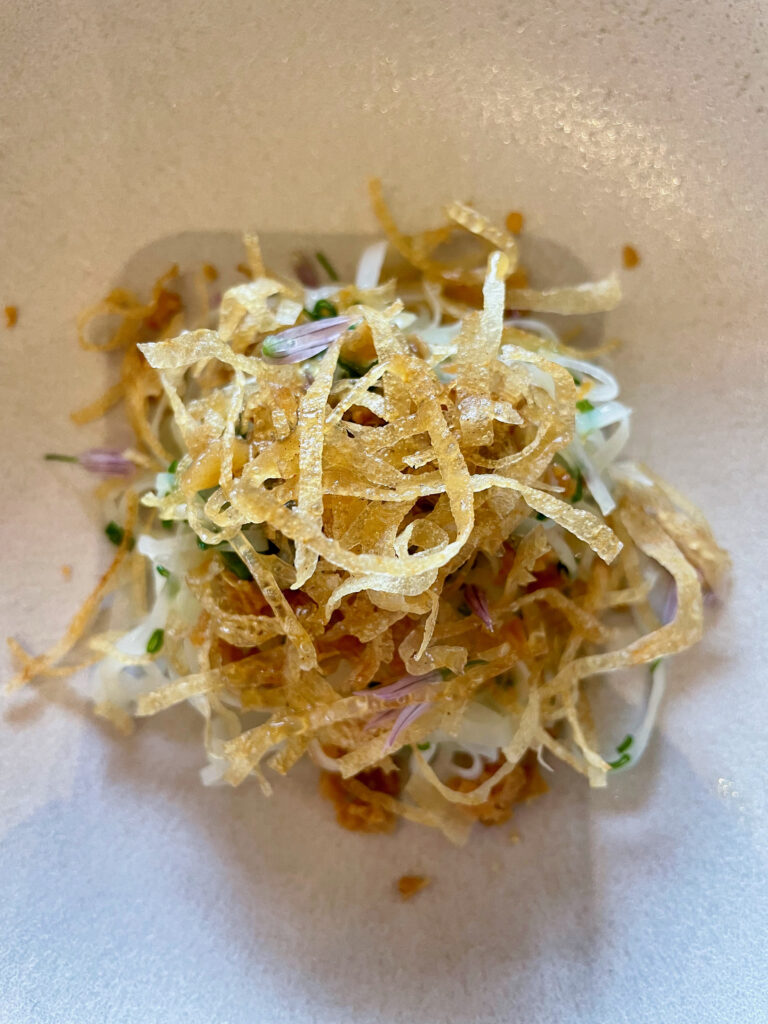 Honouring his South Coast roots, Thogersen takes us back to the sea with a whiting roulard seared on the outside around a centre of burnt butter, capers and almonds and pangritata riding an avgolemono sauce. It's an ode to the fish cakes Thogersen's father always overcooked after reeling in a few Australian salmon from the beach, but the son has mastered the father so expect nothing overcooked and nothing like a fish cake.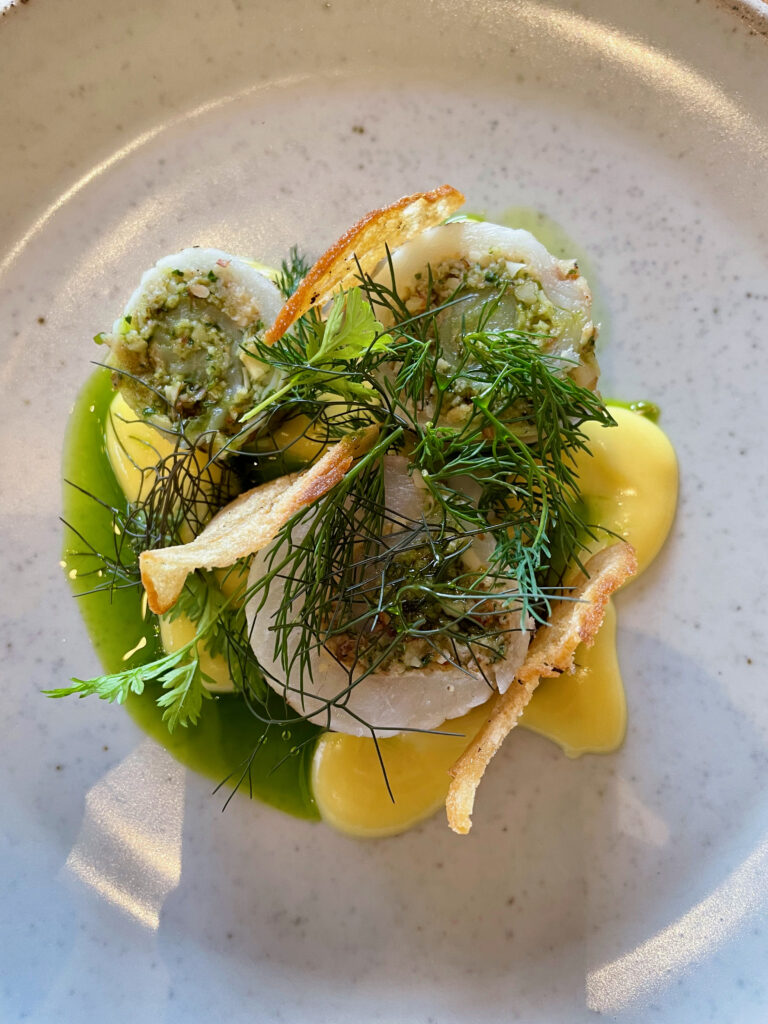 The Little Yarra egg pasta is a raviloa that nods to chef Sammy's father's carbonara that he would make for her to carbo-load before a heavy sport schedule. The raviola is filled with smoked eel and topped with nasturtium and dried egg yolk.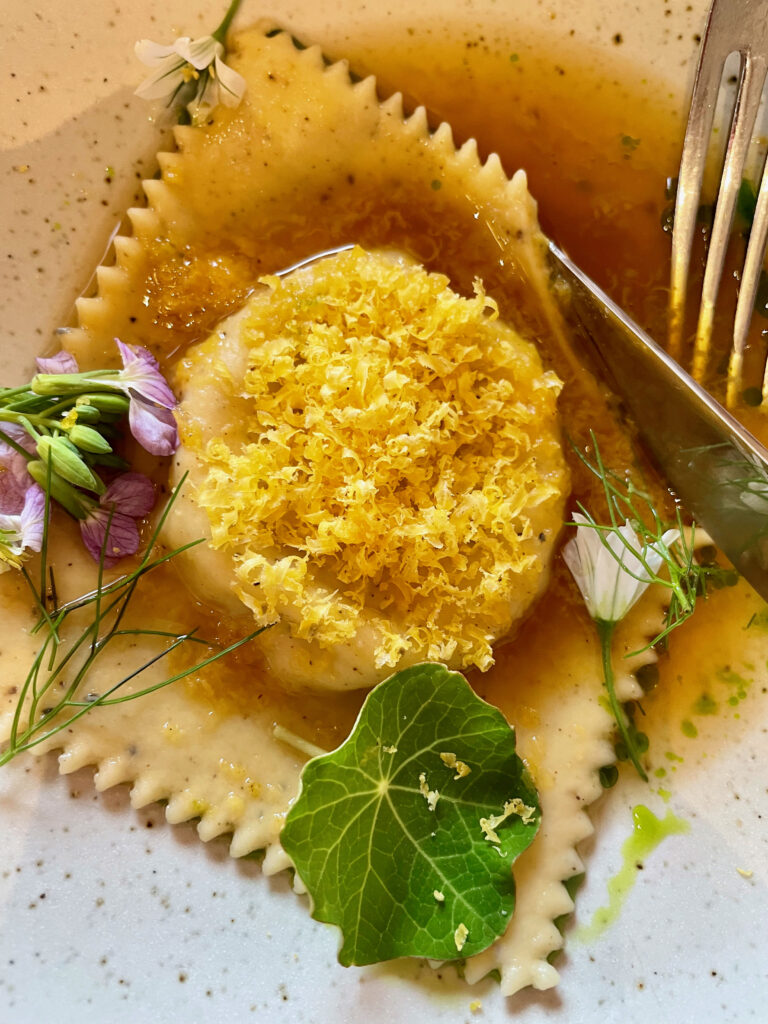 Egg steps up to centre stage partnered with asparagus for the next dish. Inspired by the eggs and asparagus served by his grandmother, sous chef Chris honours her with this dish as a memory to his childhood in Lameroo, South Australia.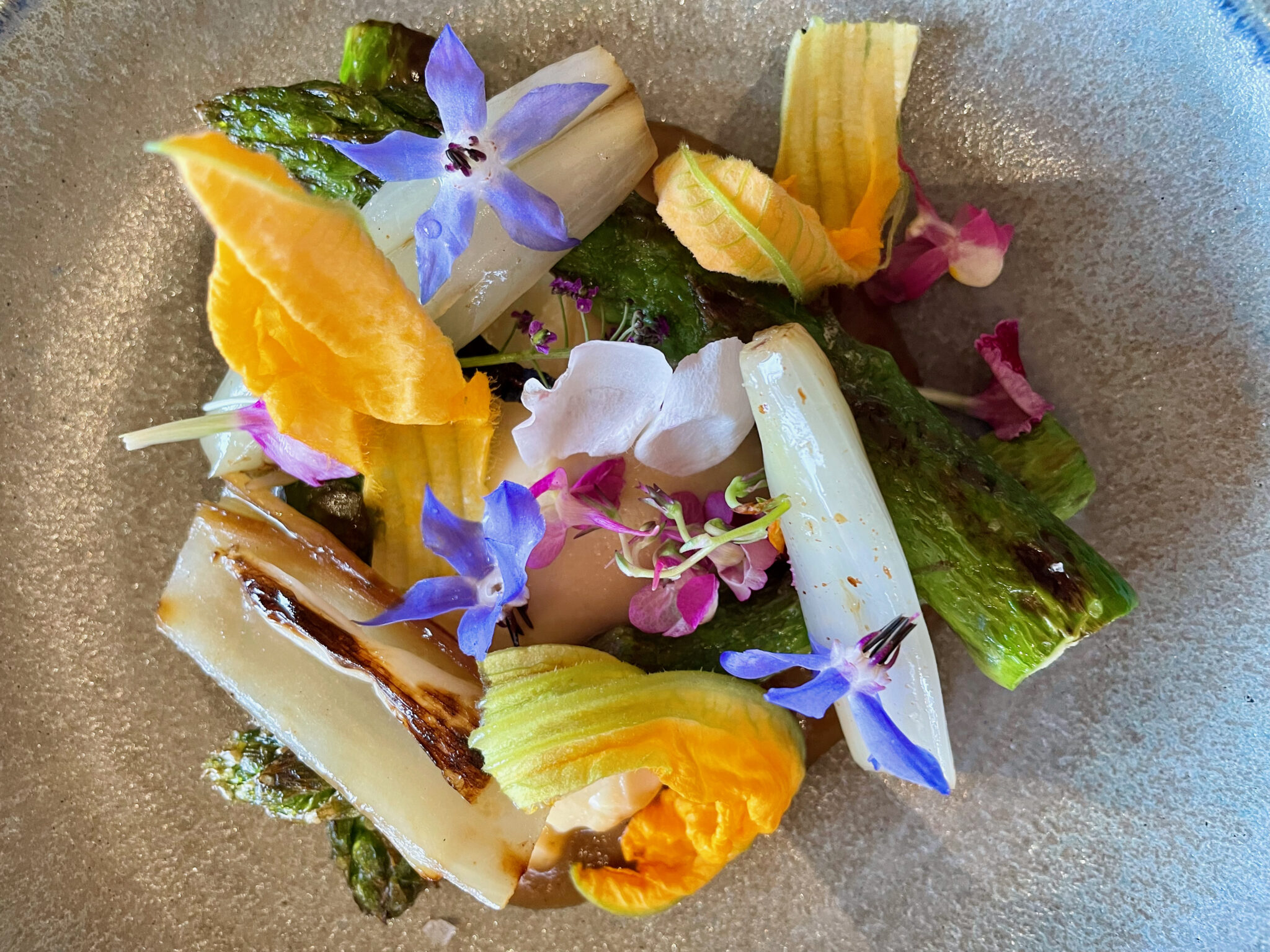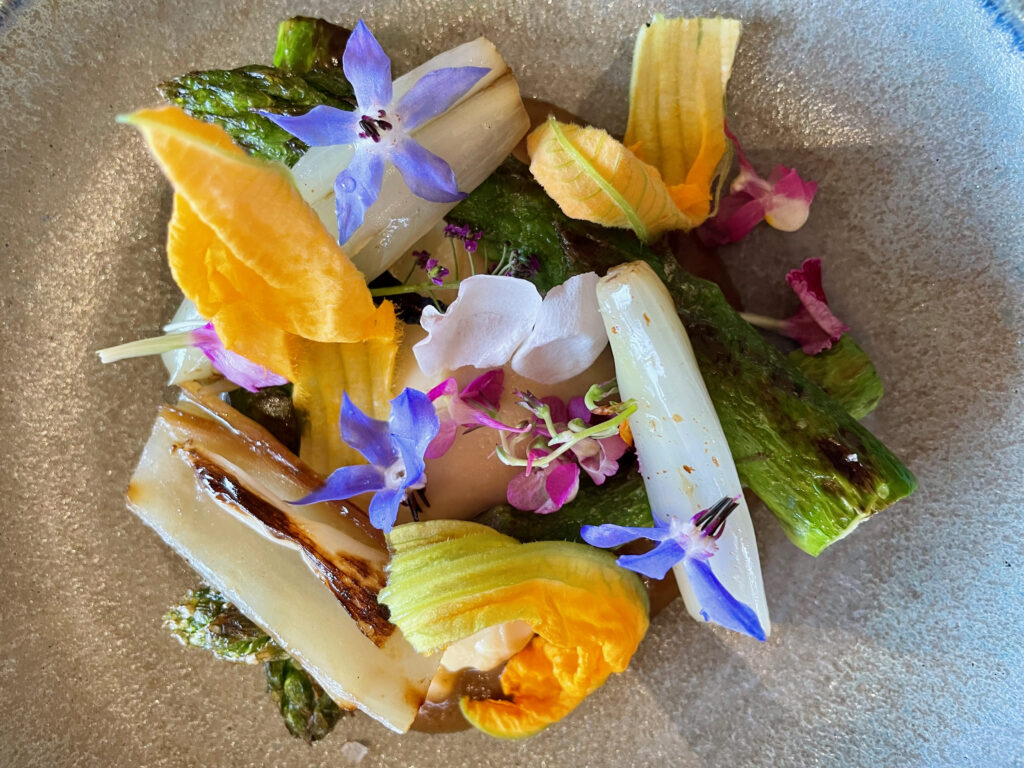 We stay in South Australia for Chris's next dish which inspired by his childhood experience of pig hunting with his family. A less wild pork is featured here with saddle and a croquet of head and shoulder. The dish is served with peas so fresh you can almost hear the trellis mourning their loss.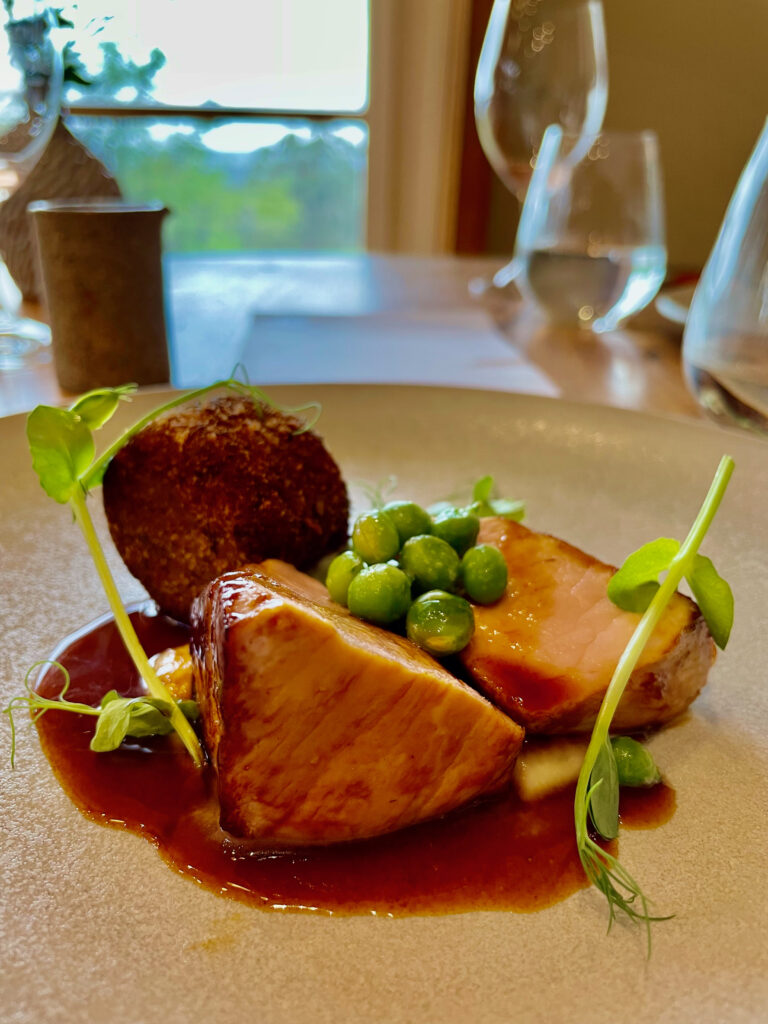 Naturally, when you're at a vineyard it's your CHRISTIAN DUTY to at least have a tipple of some of their best and, at a vineyard like Seville Estate, there's plenty of best from which to choose. Their estate and reserve wines are easy friends too make, but flirt with their new Blanc Fume (which lacks the passionfruit yawn of most) and its gentle apricot-ness that sets it apart. The estate's first venture into pet-nat has its first vintage this year and moves along with a more strawberry hum. Definitely worth a sip or two.
Back to Sammy for the dessert and its inspiration comes from a long-lost store-bought ice-cream her grandfather would buy her on their long walks when she was a three-year-old. A Swiss roll is wrapped around creme fraiche and topped with local berries from Wandin just down the road. The berries are also blended through the granita that buttresses the roll. Don't be afraid to make a mess – that's the point. The idea is to replicate the same mess Sammy would get into trouble for creating after demolishing her ice-cream that led to her copping it from nana.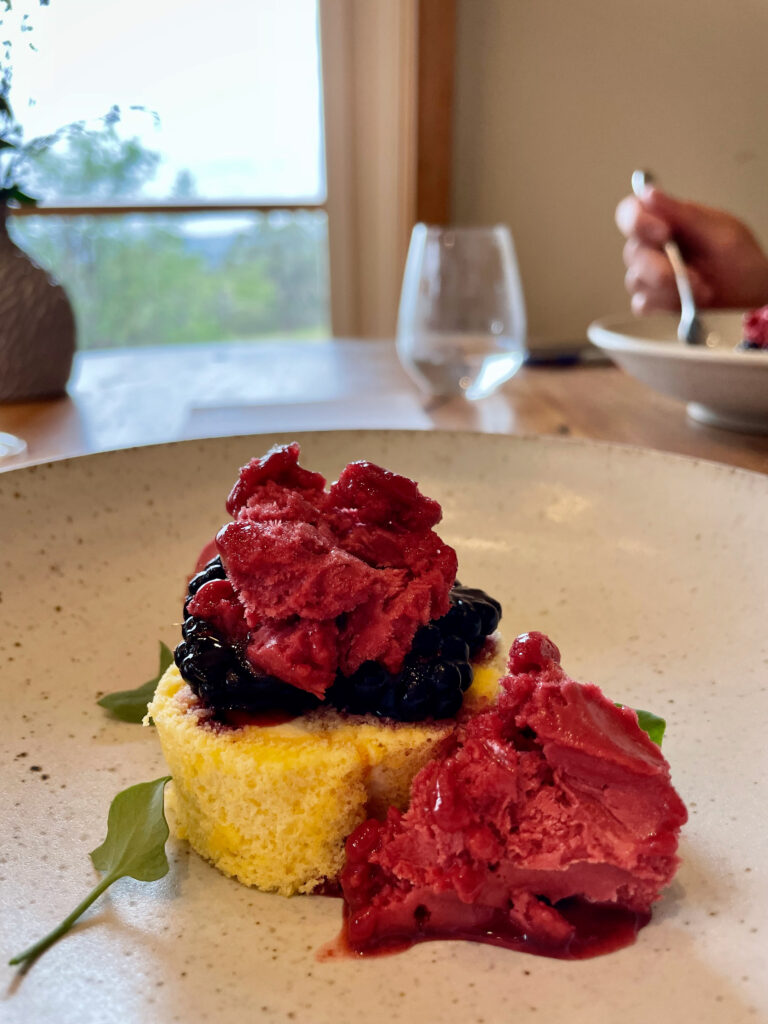 Wattle seed truffles round the menu off and, if you're lucky, you'll score a small jar of Thogersen's apple jelly made from fruit from his parents' farm in the apple capital of Batlow that he schlepped back after a 6.5 hour each way drive with a very young baby shortly after borders re-opened.
Seville Estate's Summer Series is $170 per person for food and $210 per person for food and matched wines. Make sure you book in advance.
Seville Estate, 65 Linwood Road, Seville, Victoria 3139.
Phone: 03 5964 2622
Book online here.