If you think Barnaby and Vikki are an odd pairing, consider what Greek food has to do with French vintage champagne.
On a chilly late autumn afternoon, chef George Calombaris and Moet et Chandon Cellar Master, Benoit Gouez, teamed up to put on a lunch that matched France's most exclusive sparkling wines with arguably Melbourne's best Greek food.
The result was a fascinating marriage of inconvenience that worked.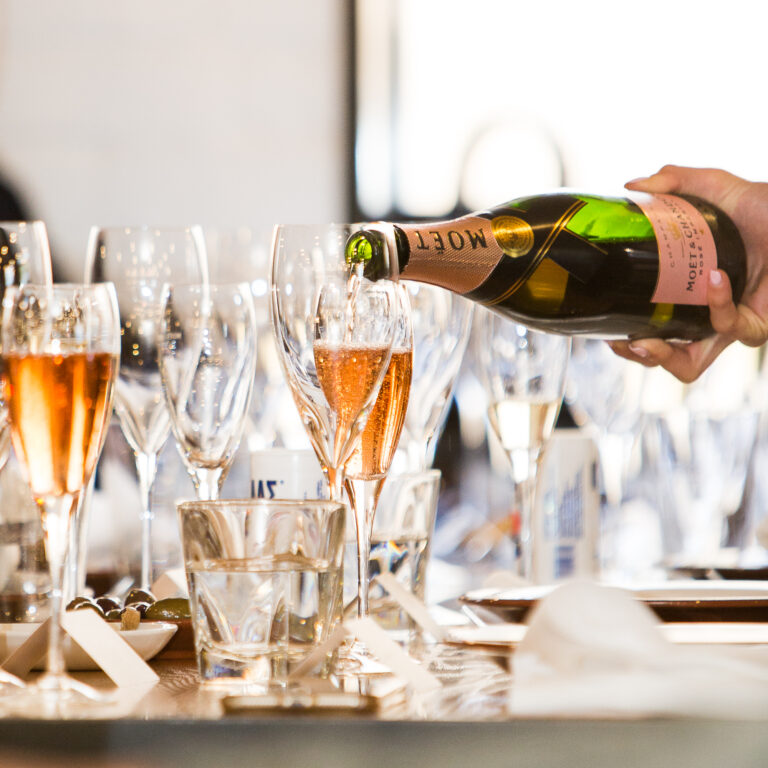 When GRAM asked George Calombaris what was behind the idea of pairing Greek food with posh French fizz, his answer was so basic it should have been obvious.
"We gave the French everything, including the Olympics," he jokes.
But his more serious answer strikes a chord.
"The simplicity of Greek food is why. There are no strong, fiery spices. No sweet or sugary laden foods. Don't get me wrong, I love strong, spicy curries, but French wines match the simplicity of this food."
In winemaking, perfect, predictable seasons are rare. Perhaps this will become even more so as the impacts of human-induced carbon emissions cause havoc with weather patterns.
Winemakers have to make the most of those rare occasions when they are blessed with the perfect balance of seasonal conditions that produces a vintage crop.
One of those years for Moet and Chandon was 2009.
For Benoit Gouez, the matching of its 2009 Grand Vintage Rosé Impérial with the food at Hellenic Republic was a natural fit.
"The food that George has produced is so lively and simple, and that is the art of complexity.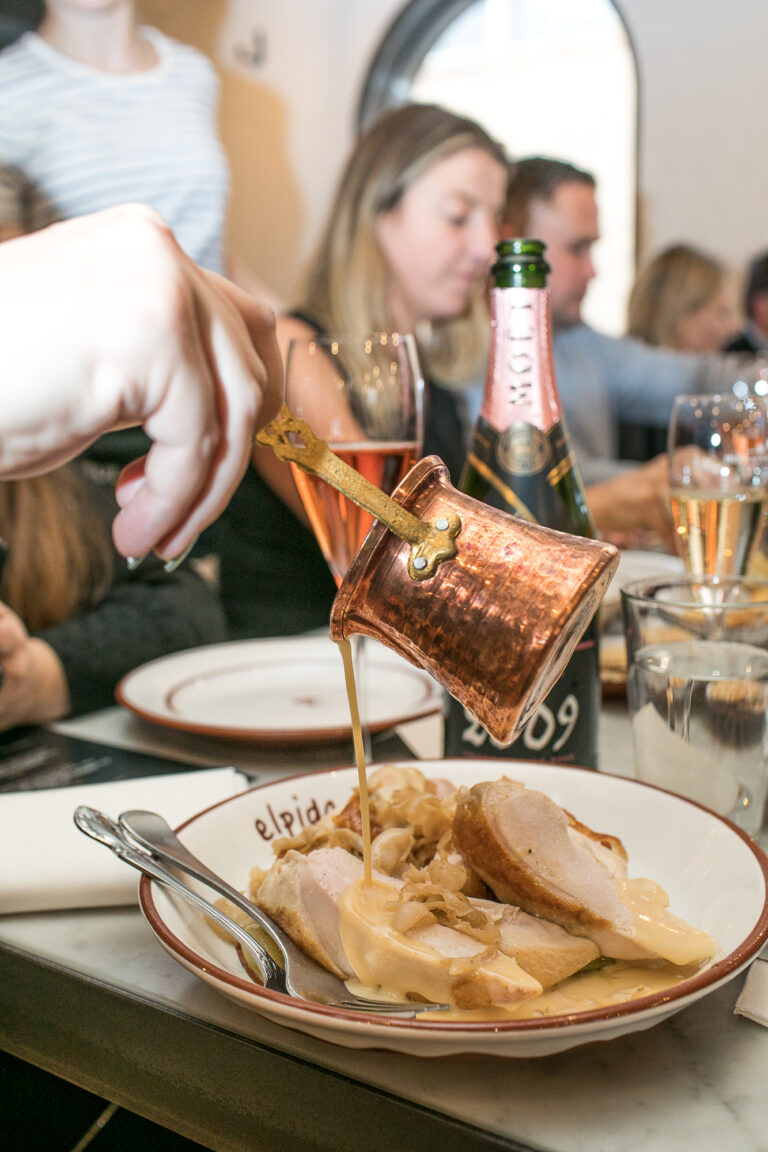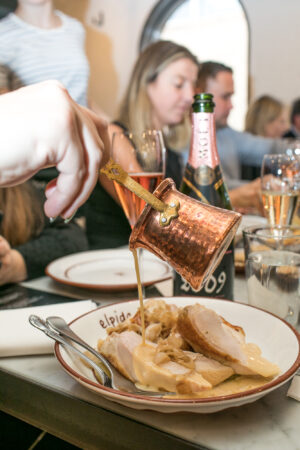 "It is challenging to make simple food and simple wines. You need a feel for spontaneity. That is what simplicity is about."
Simple to describe, not so simple to achieve.