You know what apparently has the best-eating bum in the world? The green ant. Yep. Full of zest, apparently. Ask anyone who's been bitten/stung by one and they'll attest to the zest. Oh yeah, they'll attest alright.
See, I remember green ants as those bastards who bit/stung you when you were walking barefoot in summer (I'm from Queensland, we were barefoot most of the time) and IT HURT! Before the throb was this slight wave of nausea, then the pulsing pain around the bite/sting area. The whole experience lasted about 30 minutes and, while it didn't kill you, it sucked the fat one. Anyway, they're the worst, so it's great to see that there's a way for me to finally have my revenge. And I shall. I'm going to eat them. I'm going to gorge on their crushed goodness in a cheesecake by Darwin chef, Zach Green, at the Darebin Homemade Food & Wine Festival. So basically, you too can enact your vengeance. Also, insects are protein, so yay, health.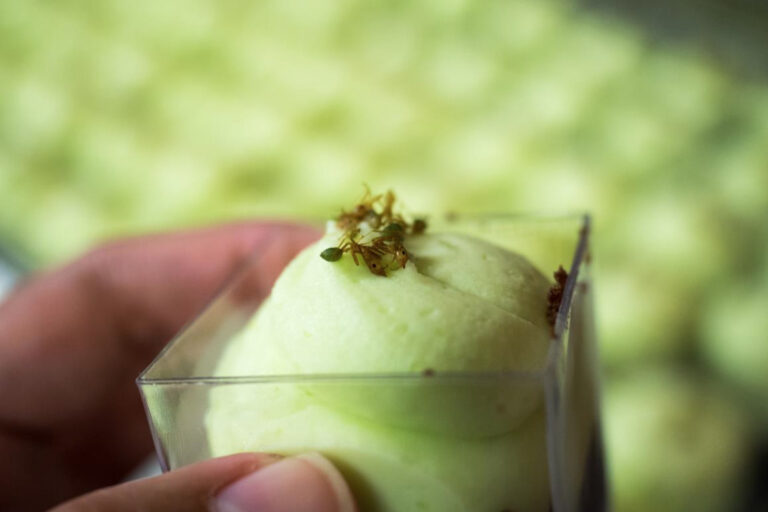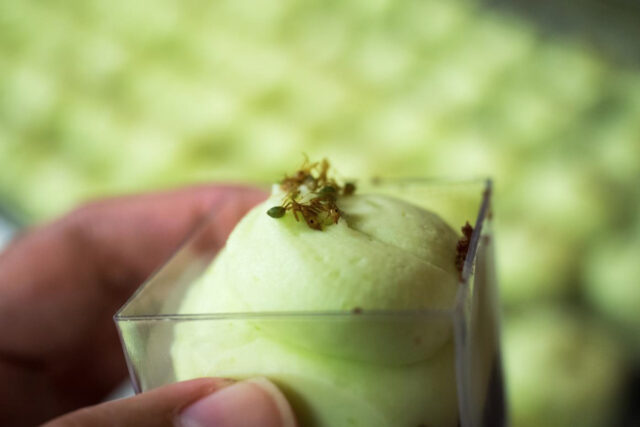 Zach Green is one of the country's undisputed leaders in utilising Indigenous food stuffs into contemporary dishes. He's a gun and found that when he was travelling through the north and cooking traditional food, that he gained a massive confidence boost when he learned about the stories surrounding the local culture and their connection to food.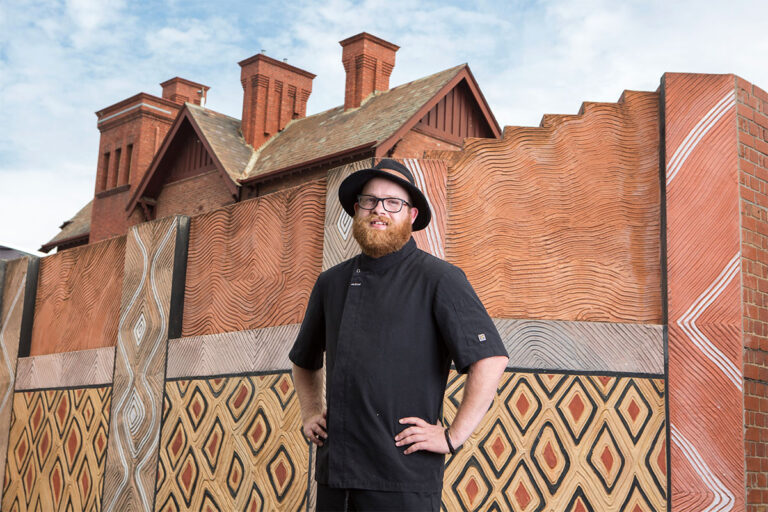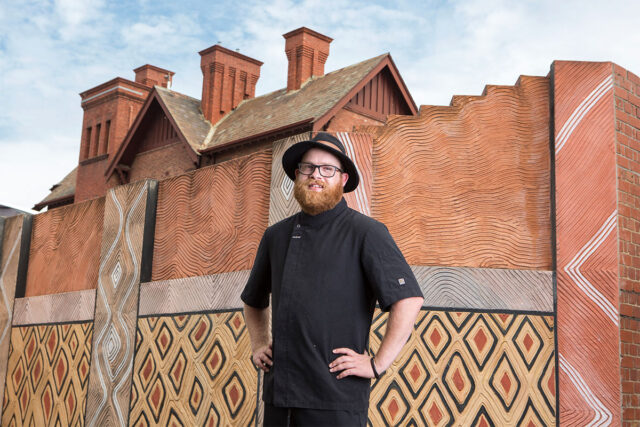 "I decided Darwin was missing something in the restaurant scene and I felt like when it comes to Indigenous culture how could we celebrate Indigenous culture. I decided a pop-up restaurant would be a great way of bringing people into the culture that I love very much through food," Green said.
Green named the restaurant after his son.
"When Leila and I lost two sons to miscarriage, cooking became an outlet for my grief as an expecting father and a positive way to remember them. In 2016 Leila and I started Elijah's Kitchen.
"People ask me how does it change you, and I always say to people, you know, when you find out that you're going to be a father for the first time, you don't realise how much it changes you.
"And then when you're told you're not going to be a father anymore because you've lost your son, it's almost at that point you don't know how to cope with that situation and for me to cope with that situation is my cooking," he said.
Turning to the foods of his family's country helped Zach with healing, not least of which the connection of story with each food, something that's lost in mainstream production and something Zach believes is an integral ingredient in their use.
"I know a lot of chefs using Indigenous ingredients, and they're all magnificent chefs, but if they are going to use those ingredients they need to be prepared to tell the stories, because everyone who is using them has a pivotal role to play, which could be the way towards reconciliation.
"If we don't share those stories, we're missing out on something really special – we could change people's perceptions about Aboriginal and Torres Strait Islander cultures through food.
"I'm passionate about Indigenous ingredients, but I'm even more driven to spread awareness and appreciation of Indigenous culture through food. Greater knowledge of our unique produce must be coupled with an understanding of the stories behind the food, because these stories are also a way for us to understand the pressures that native food production in Australia faces. It's not as simple as encouraging people to eat more kangaroo, saltbush or witchetty grub," he said.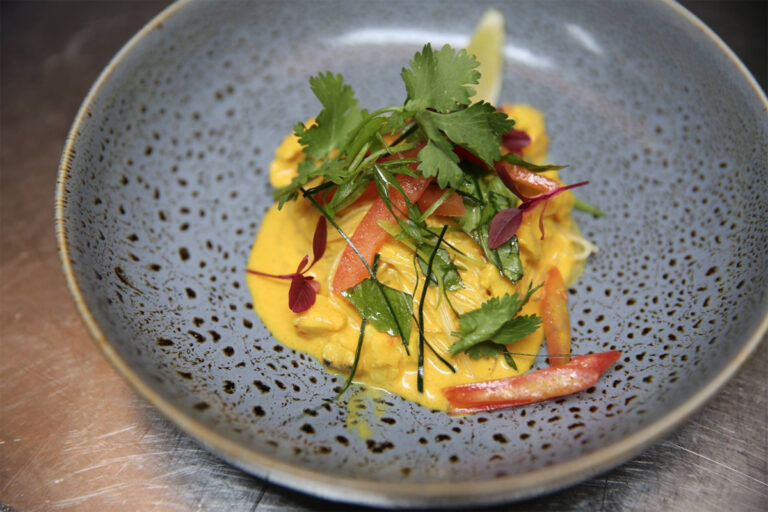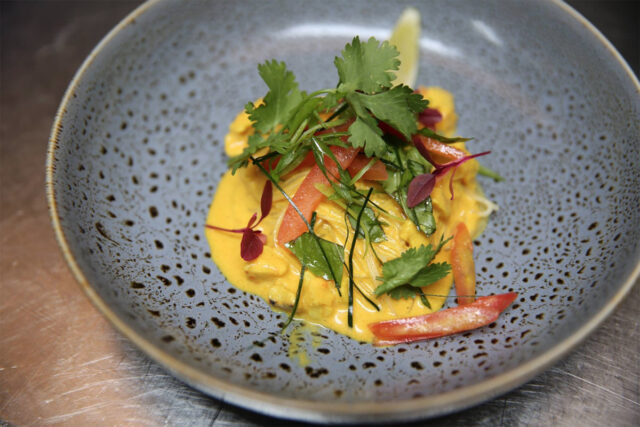 Or crocodile, for example. Zach has worked crocodile into a marriage with one of Darwin's most popular dishes, the laksa. And crocodile is not just used because they're found aplenty in the Top End, as a Yolngu/Yirritja man he also uses crocodile to pay tribute to his Dreaming and understand its significance to his family. Where the crocodile meat is sourced is also important.
"So say we get crocodile meat, I'll ask where it comes from. If it comes from Arnhem Land, then I tell the story of what the crocodile represents for Yolngu people."
Zach will be hosting two events at the Darebin Homemade Food & Wine Festival on June 2 and 3 and both at the Darebin Arts Centre with tickets available
here
. More about the festival can be found
here
.
And what's next for Zach after he experiences a Melbourne winter?
"[I want to] continue to grow in the chef industry, open my permanent restaurants in Darwin, two states in Australia and an overseas location and continue to educate people and learning about myself, but also being a role model for all young indigenous people wanting to be chefs," he said.
And please find a way to make more delish from bitey things. Please.