Lockdowns have changed hospitality forever. Apps and delivery services have become vital lifelines. While venues scramble with digital 'pivots', there are now new opportunities to serve customers.
The challenge is getting everything connected.
Behind the scenes, many venues struggled with the practicalities of multiple ordering channels that weren't integrated with Point Of Sale (POS) software. As the pandemic kicked off in 2020 and continued to pummel the industry, this was time, resources and a margin for error that businesses couldn't afford.
That's where Doshii came in.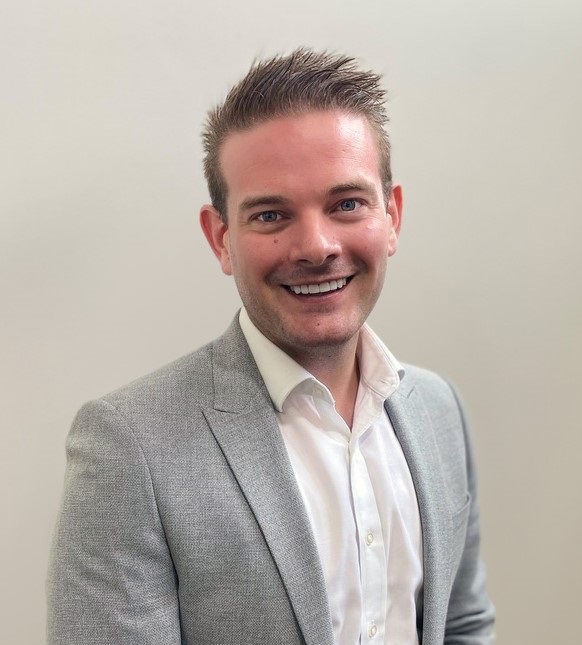 Doshii was established in 2016, but hit their stride during this digital revolution. Venues, apps and POS software providers needed systems to be integrated, seamless, easy to use and quick to go live – and Doshii could do it.
How? With a clever bit of software called an API. It provides the 'middleware' between ordering apps and POS software: a seamless flow of information. For CEO of Doshii, Justin O'Donnell, this API is the quiet heart of the business.
"Day to day, our hospitality clients aren't thinking about Doshii," he says. "Middleware just powers them and brings everything together."
This solution goes beyond the bottom line – it improves experiences for staff and customers.
"Doshii is the answer to how we could bring together a connected world and simplify hospitality practicalities," he says. "It cuts out double handling, simplifies processes, increases productivity, feeds into the POS and frees up staff to do what they do best: provide great service."
Adele at Radio Mexico needed a solution to keep the complex moving parts of her restaurant working in harmony.
"We needed a more sophisticated takeaway service," she says. "We'd be managing multiple delivery apps, calls and restaurant customers, using different iPads, rekeying orders and then dockets came into the kitchen from everywhere. With Deliveroo and Mr Yum, we had great customer interfaces that weren't plugging into our POS. That's what Doshii enabled. We've quickly revolutionised the way we do things. With Doshii, you can have a multiple app presence without it being inconvenient on the inside. You need a seamless process. When you're a very busy restaurant, you can't overestimate the value of this for staff."
Best of all, Doshii was easy to set up. While they offer bespoke plans for larger enterprises, the Doshii Connect marketplace makes it possible for any small cafe to DIY setup. Plus, the Melbourne-based tech team is ready to help.
"There's a great team at Doshii, I was really amazed." Adele says. "In the past I've used other platforms, but they were never right."
For Scott, owner of Squire's Loft (Geelong and Torquay) and Yeah Boy, it was important to tailor solutions to different teams, and manage oversight of multiple venues.
"The two major costs in hospitality are food and labour," he says. "The more you can have people doing constructive things, the better the bottom line. With the transient nature of staff, you also need your tools to be easy to teach and use. Doshii is just a perfect fit. It was recommended by our POS provider, IMPOS, because it integrates well with the other apps."
The ability to manage the digital menus on multiple apps via Doshii was a big benefit. Make a menu change in Doshii, and updates to images, descriptions and prices happen instantaneously across all apps.
"Hospitality is constant management," Scott says. "If we only have one platform that we need to change, it's efficient and there's no need for double checking. We've been through a few apps: Me&you, Order Up, Cinch. Order-at-table apps were an important part of our Covid-safe plan. You also notice a spend-per-head go up, because it's so easy for customers to order and pay."
Those data insights have proven invaluable for Scott's decision-making, and he's looking forward to the roll-out of the Doshii Dashboard: a centralised feed of easy-to-read reports from apps and POS data.
Offering these insights is part of Doshii's continued evolution to meet the changing needs of venues.
"The bit that venues are interested in is, 'what is relevant to me now that I don't yet know about?'" O'Donnell says. "We'll work with venues to offer insights that will help them make decisions differently. For example, have popular menu items started to decrease? Is it quality or marketing? Do you have the right staffing for peak periods?"
Doshii continues to collaborate with venues, app developers and POS providers, with more coming on board every month.
"We're building partnerships," O'Donnell says, "Get in touch. If we're not with your POS provider yet, let us come back to you. This helps us prioritise getting those POSs live quicker."
"Give us a go," O'Donnell says. "We'd love to connect your world."
Visit https://doshii.io/ to learn more.