The Noble Experiment has announced this week the appointment of Toby Henderson as head chef.
Toby cut his teeth in Brisbane, while working at fine dining establishments, Il Centro, Era Bistro before moving to the Brisbane Marriot Hotel. Henderson then headed abroad to London for new adventures, where he was appointed to the position of Chef de Partie at the world-renowned Japanese restaurant and Michelin Star recipient, Nobu.
In a career-defining role, Toby worked alongside Heston Blumenthal at Dinner by Heston.  Although this was one of the most challenging positions to date for Henderson, working in excess of 100 hours per week has helped him to perfect his craftsmanship, learning from one of the most inquisitive and respected chefs in the world.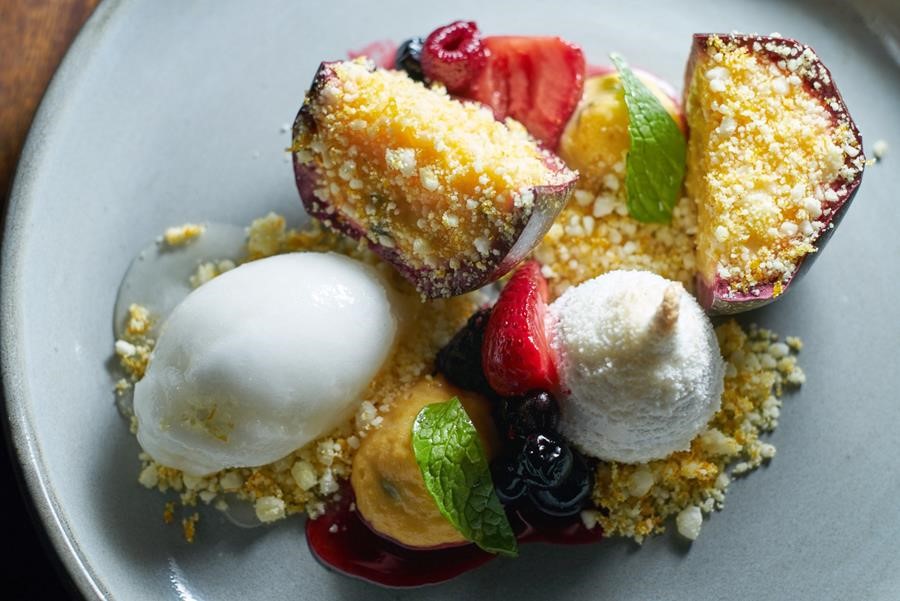 Now having returned to Australia, Toby was appointed Senior Chef at Alchemy in Brisbane, which at the time was awarded one hat in The Age Good Food Guide and now he's stepping 'up to the plate' as the Head Chef at The Noble Experiment.
Head Chef, Henderson has already made his mark on the menu at Noble Experiment with his beautiful and undeniably delicious Passionfruit Curd ensemble with Coconut Meringue, Chambord Berries with Coconut and Lime Sorbet. Henderson continues to leave an indelible mark on the food at this up and coming restaurant and the future is indeed exciting with Toby at the helm.
The Noble Experiment
284 Smith Street, Collingwood
thenobleexperiment.com.au