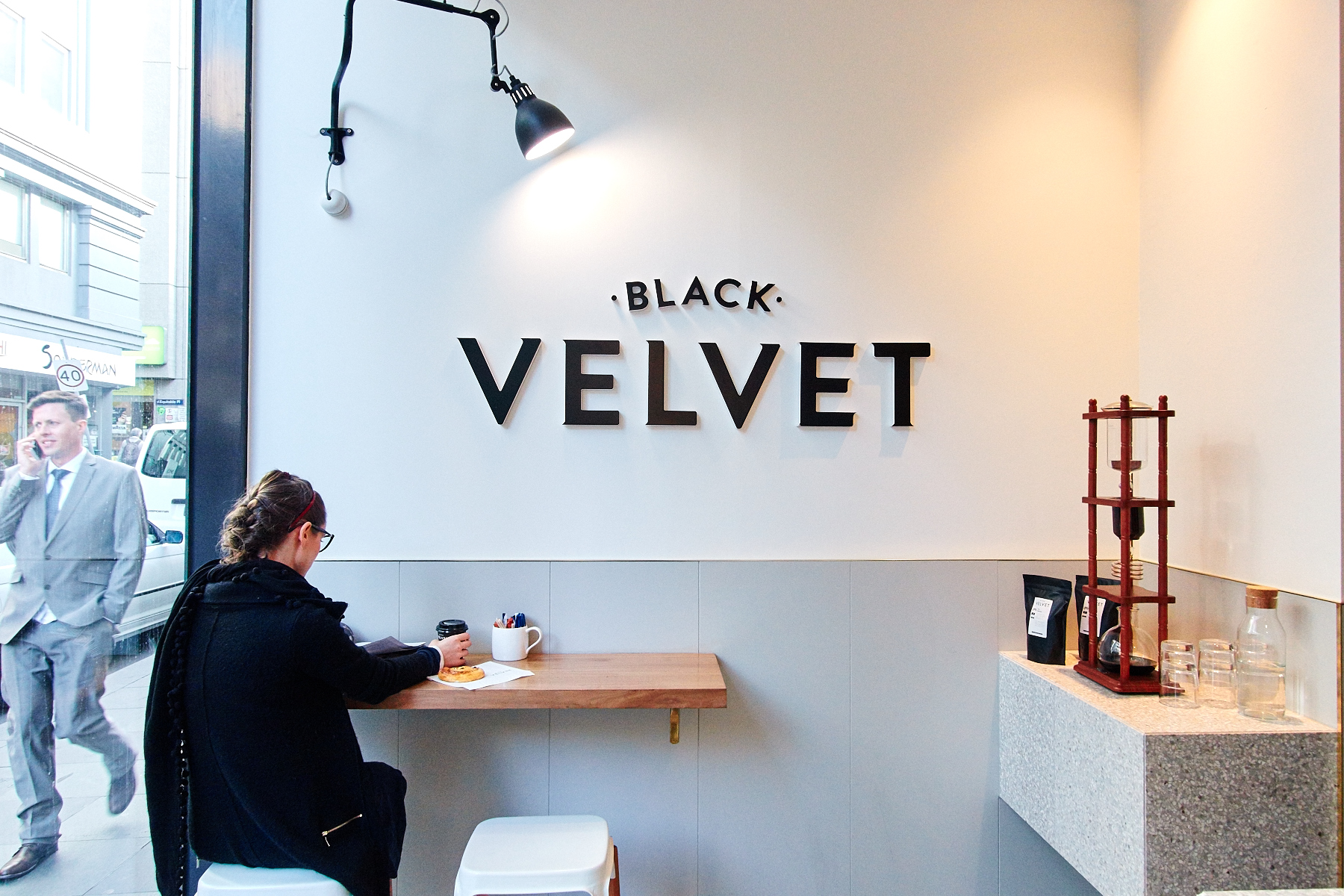 With a love of music it's no wonder that Darren Silverman decided to call his cafe Black Velvet and give his own coffee names like Voodoo Child and Night Swimming. However I was most intrigued by the Tiny Dancer blend which takes its name not only from the 1971 Elton John hit but also refers to his petite wife and business partner Jackie who used to be a professional dancer.
After 25 years in the industry, opening his first of three cafes in 1996 and experience in specialty coffee, Darren decided to start Black Velvet Coffee around four years ago with his little hole in the wall on Exhibition St in the CBD, while expanding his own range of roasted coffee to supply other cafes. He and Jackie had realised that customers weren't getting what they actually needed which was an understanding of coffee and advice in running a cafe together with help to market themselves. In a sense they wanted to provide consulting services to customers to promote their identity, in turn translating into coffee sales, rather than the usual aggressive approach of some roasters to emblazon the cafes with their own branding.
Darren has an understanding of the bigger picture but also the finer details and I found this when tasting Tiny Dancer at his brand new outlet in Little Collins St behind The Galleria. The three bean blend may have been medium roasted but portrays many characteristics of a darker roast designed to support the addition of milk and sugar, as that's what many customers still want. As I am seeing more and more in specialty coffee this is a blend made with low acidity to be enjoyed either black or white. It's the two birds one stone mentality and I see nothing wrong with that. What's next for Darren and Jackie Silverman? I'm not sure they even know, but after meeting him and hearing the story, there's nothing tiny about their dreams.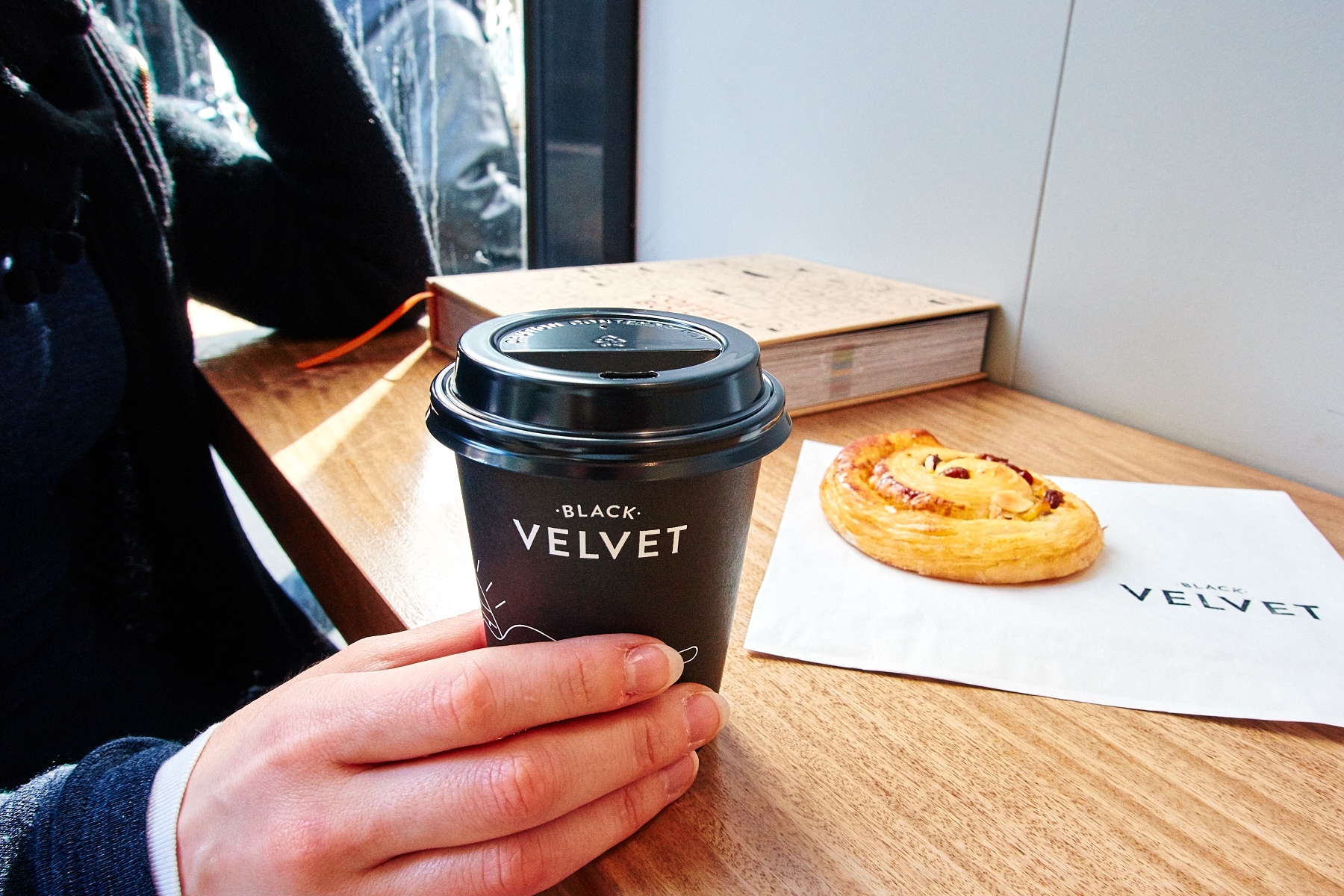 You'll find Tiny Dancer playing at these quality venues:
Black Velvet Coffee: The Galleria, Shop E04 285 Bourke St, CBD (entry via Lt Collins)
Black Velvet Espresso: 4/136 Exhibition St, CBD
Maddox Cafe: 295 Sydney Road, Brunswick
Townhouse: 466 Toorak Rd, Toorak
blackvelvetcoffee.com.au
[email protected]
0404 811 896