Cecconis – Flinders Lane
There is always something so curious yet exciting about going back to dine at a place that you loved so much the first time. You are constantly reminded of the tastes, smells and ambiance that you enjoyed so much and that's why you've decided to come back for more. Yet, as excited as you are, there's always that glimmer of curiosity and hope to re-create that initial experience — Could it be as good? Could it be worse? Or perhaps maybe, just maybe could it be even better? I recall feelings of romance and intrigue when thinking about my first dining experience at this iconic Italian restaurant.
The second we walked in, it felt like a dream, or was it a true deja-vu,"As the maitre'd escorted us to our candle-lit table, my eyes danced across the open-concept kitchen which showcased the chefs and kitchen hands at work. It was romantic, it was alluring, and while we could not see exactly what was happening, this intrigued us as it resembled a glimmer of being treated to dinner and a show".
Of the menu, highlights were the caramelized scallops and blood orange dressing matched with Di Leonardo Pinot Grigio 2009 Italy, seared tuna salad with parmesan cream, green beans and kipflers paired with Ormanni Chianti Classico 2010 Italy and above all  the ocean trout with almond and rosemary crust on a bed of cauliflower pangratto, beautifully accompanied with Caledonia Australis Chardonnay 2012 Victoria — deep sea heaven on earth! The desserts were uniquely lush and plentiful tasting plate of sweet selections. The evening was brilliant from start to finish, dare I say that this second dining experience at Cecconis was even better than the first? 
For all you and first time goers, curious seconds and forever fans… 
Will we go back again? Absolutely!  
I Primi 

Caramelised scallops, crispy pork belly, shaved fennel, blood orange dressing
Seared tuna salad, kipflers, green beans, parmesean cream
Beef cheek and ricotta cannelloni, parsnip puree, horseradish gremolata
Ocean trout, almond and rosemary crust, cauliflower pangratto
Rabbit loin wrapped in proscuitto, pine mushroom puree, rabbit croquette
Dessert

Lemon yoghurt cream, casis jm, crispy meringue, vanilla sugar
Tiramisu – sponge soaked in kahlua, strega coffee, mascarpone cheese
Gingerbread pafait, poached rose fruit,apple sago, cinnamon streusel
Gianduja cheesecake, hazelnut nougat, oreo crumbs, chocolate sorbet
Wines

Di Leonardo – Pinot Grigio – Italy
Ormanni Chianti Classico – Italy
Caledonia Australis Chardonny – Victoria
Blackjack Block 6 – Victoria
Giovanni Dri Ramandalo – Italy

Lunch: Mon – Fri from 12pm & Dinner: Mon – Sat from 5.30pm
Location: 61 Flinders Lane Basement
Website: http://cecconis.com/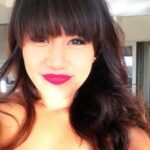 Megan Beatrice Jackson
Lover of life & everything delicious. She's a human, creative opportunist, earth wanderer, donor, dancer, yogi, foodie and wine lover.