A few months ago, GRAM Magazine presented you with the ultimate guide to apps for foodies, compiling some of the best-known food apps and throwing in some apps that you might not have even known existed, but definitely needed. These apps can help foodies find the best food and drink, no matter where they are in the world.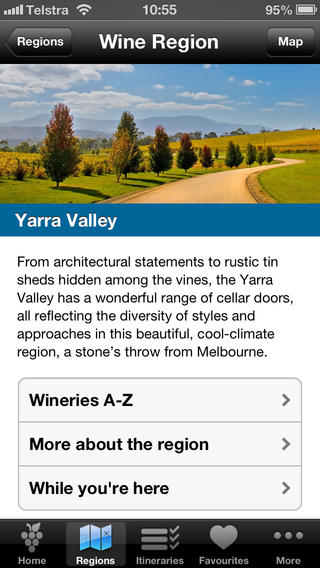 If you're more interested in discovering what's right around you in Victoria, however, Tourism Victoria's got you covered. The state of Victoria is known for many things, and among them are the beautiful beaches and cultural centres. Foodies, however, will be glad to know that there are hundreds of wineries and vineyards located all over the state, and information on these wineries has been compiled in an easy-to-use, free-to-download mobile app.
Victoria's tourism industry hasn't been left behind when it comes to offering information on mobile, as they've released a slew of smartphone apps for just about anything a tourist could ever need.
Among these apps is an app called Wine Regions of Victoria, which, as the name implies, provides you with all the information you could ever need about all 22 wine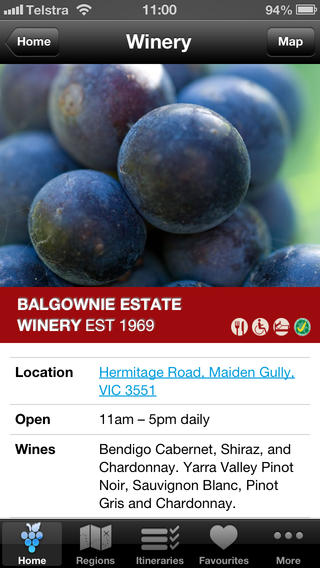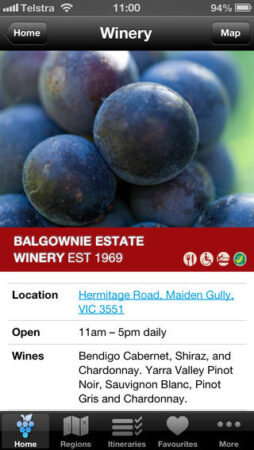 regions and 200 wineries in the state, presented in a handy app format. The app provides information such as links to websites, phone numbers, opening hours, and specialty wines for each winery, as well as a map that can help you get to where you need to go. You can even save tasting notes and add wineries to your Favourites, so you'll know just where to get that delicious wine the next time you get a craving.
Tourism Victoria has one quick reminder for would-be wine connoisseurs, however: "be mindful of drink-driving considerations" and they suggest "using the services of a designated driver. It is recommended wine be consumed in moderation."