With double the number of votes counted this year, almost 9000, the battle to be named Melbourne's favorite trader has certainly been fierce. This week, the favourite traders in each category have been announced.
Did your favourite make the list?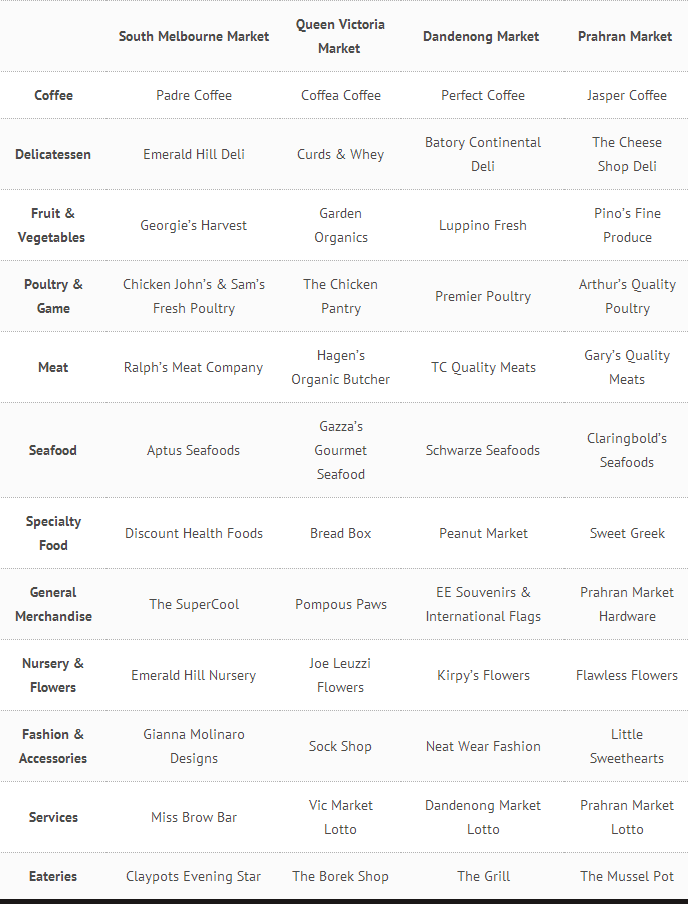 'Favourites' are now in the running to be crowned Melbourne's 'Best' Trader in their respective categories. Over the coming fortnight each 'Favourite' trader will be secretly judged by a panel of experts including the Executive Director of the Australian Retail Association (ARA), Russell Zimmerman, Head Chef and Owner of Saint Crispin and The Estelle, Scott Pickett, and TV presenter and food journalist, Arabella Forge.
The winners will be announced at the exclusive MYOB Melbourne Market Awards ceremony on September 7th.
The MYOB Melbourne Market Awards coincide with Market Week celebrations, running from September 6th-14th, a series of events for the whole family across each of the Markets of Melbourne. See the full schedule at marketsofmelbourne.com.au