By Kosa Monteith 
While the spotlight is almost always on the food, should we also pay more attention to mise en scene through the setting of the table? Take the time to stage your meals like the divas and stars they deserve with tips and insights from these Victorian artisans.
Decoration is more than furniture and ornaments. Dishes, glasses, cutlery and other accessories also form part of the DNA of a household. Dinnerware, in addition to being functional, can also be beautiful and add a touch of elegance to the table delivering your aesthetic: romantic, Provençal, rustic, vintage or even full Imperial splendour. It should elevate your food service into the stratosphere and leave your guests in awe of more than just your kitchen prowess.
But how to set up the perfect table? Think beyond the rules of a fork for this and a fork for that. The perfect table is a combination of tasty food with a beautiful composition of dishes and accessories. After all, it's not just the food that is part of the experience, and the art, of eating. And if you think you should use dinnerware and decorations only when you have people over for dinner, let us show you how the meals we share on a daily basis have a special taste when presented with panache.
For Julian Hills, owner and chef of Navi in Melbourne's Yarraville, this is core to the experience he offers guests. In just two years, Navi has become renowned as one of Melbourne's degustation destinations, where diners are invited to approach his dishes with curiosity and wonder. More than just tasting, what Hills proposes is an artistic experience.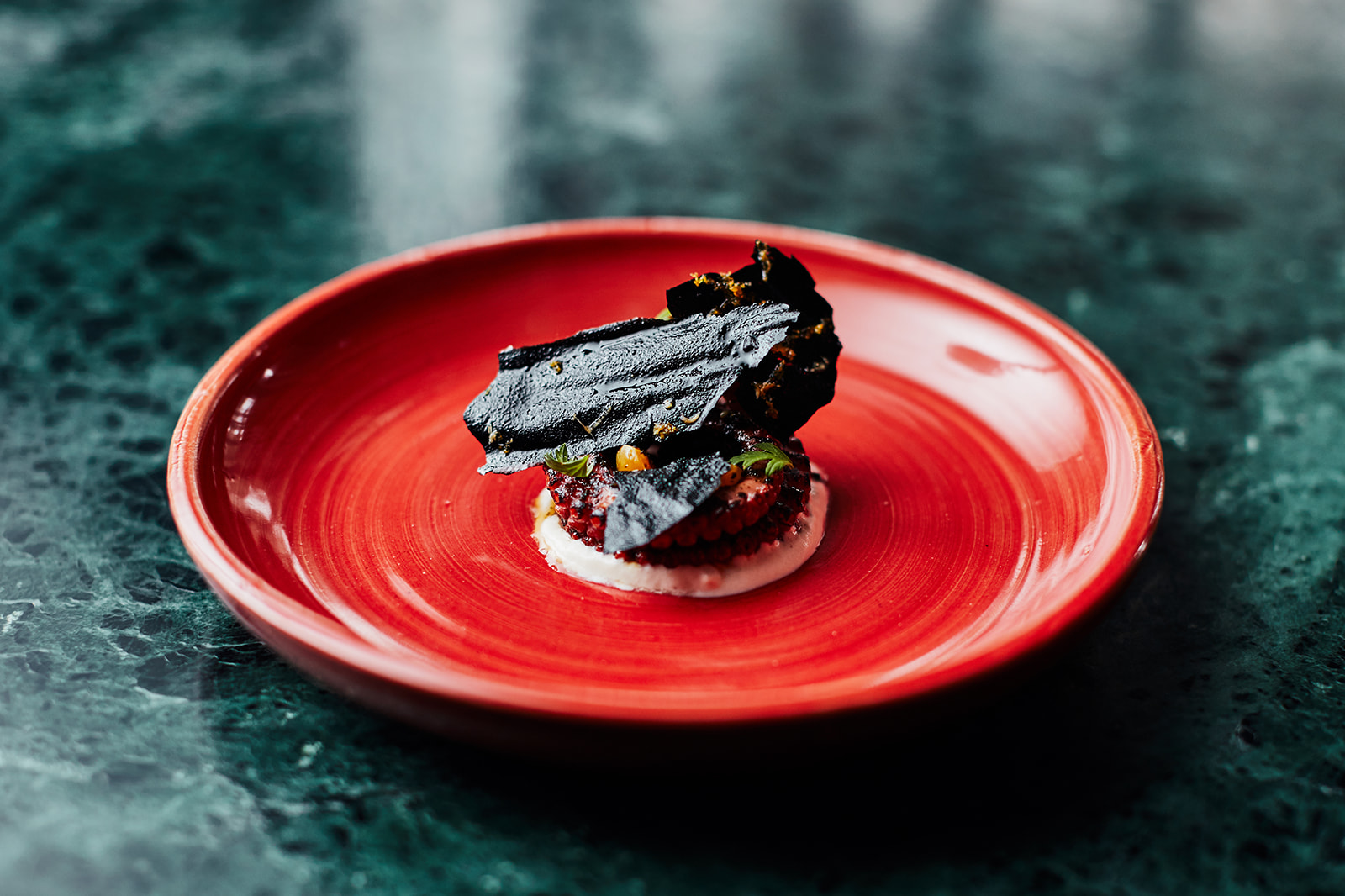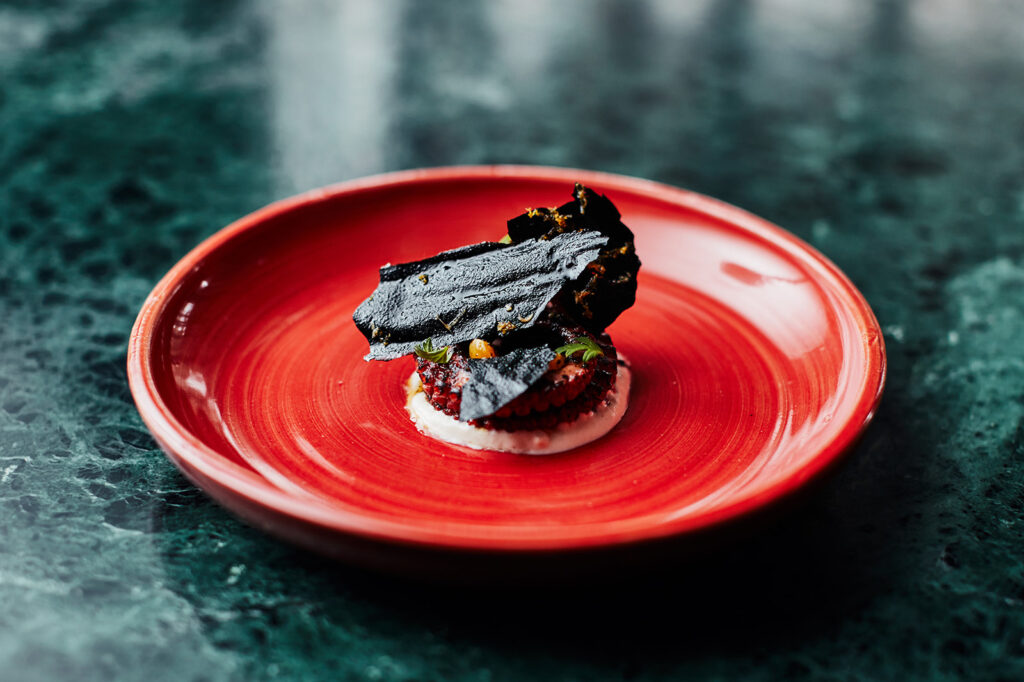 "With the rise of the celebrity chefs, the industry started to be seen as more than just feeding people. Food became art," Hills said. "I've always thought of food as art and very similar to the art of ceramics. After a visit to Japan, I was in awe of how the community saw all craft as art and every person involved in getting food on the table was just as important as the other – all masters in their field: the chef, the woodworker, the ceramicist, the calligrapher, sake brewer and so on. Being able to serve my food artfully on my plates, on tables made by local and Australian designers alongside hand-blown glasses, lifts everything to a different level."
A tasting menu like Navi's lends itself to a Japanese approach and the 'kaiseki' experience: texture, taste, and presentation – including the order of dishes – are all parts in a journey. The table is the canvas for Hills and team to present their art to the diner.
"There are a lot of elements to my food and it is of utmost importance to me that it's eaten the way it should be," Hills said. "So, without instructions, I'm very careful to place a plate in front of someone in a way that they are forced, or encouraged, to attack it in a certain way. Surprise is also important. I like to hide textures that change the way you expect something to taste."
However, this needn't be limited to the world of fine dining. Melbourne-based ceramicist Nicole Tomlinson sees tableware as everyday art pieces that enrich our experience.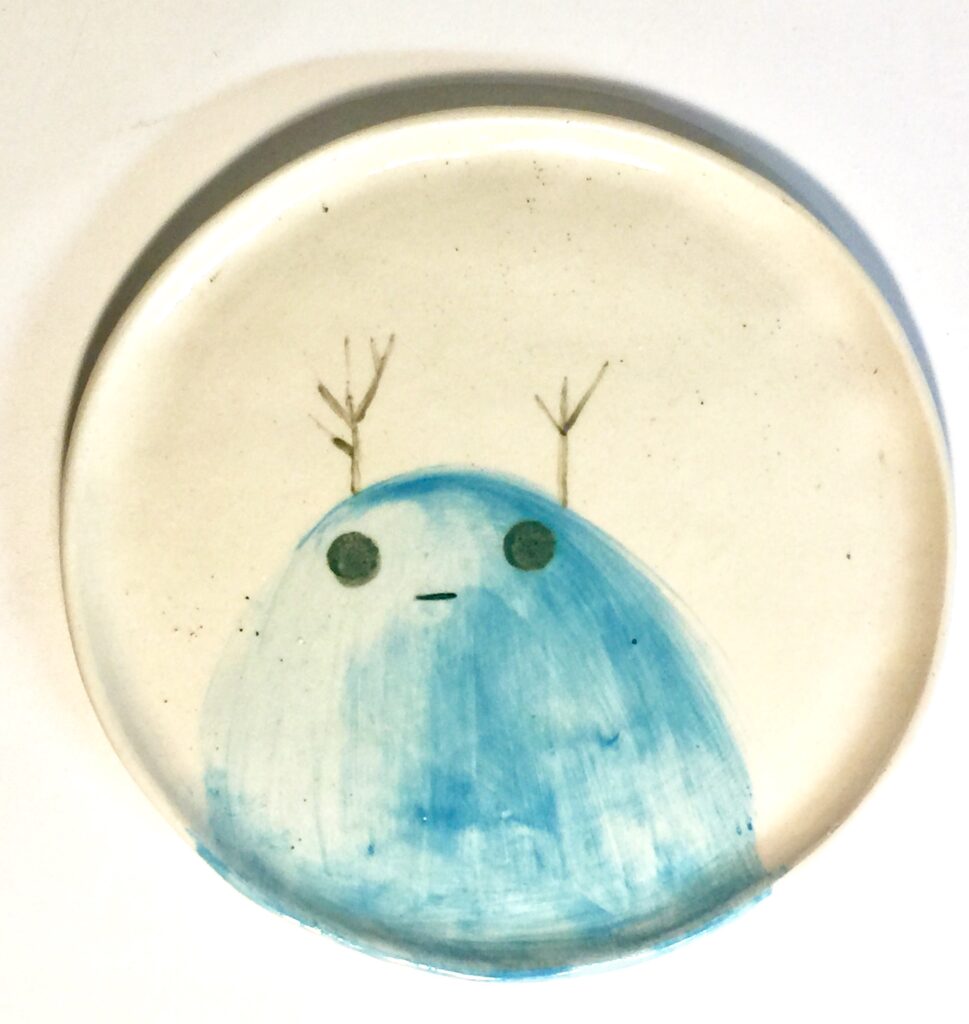 "The pace of modern life has taken a lot of the ceremony out of eating," Tomlinson said. "A plate or bowl can really set the mood and add gravity or lightness to the experience of eating. The colours of the ceramic can even have an effect on appetite and the experience of flavour. Overall, I think it's about creating mindfulness and a sense of occasion."
"By its nature tableware has always been mass produced to a degree, the first pottery wheel mechanised production as early as 6000BC. Since the Industrial Revolution, the speed of production, and therefore the expendability of utilitarian tableware, has been accelerating ever faster."
"Fundamentally, though, the pottery that we eat and drink from every day is one of the closest relationships we have to design and art practice. Pottery design and decoration has a long and illustrious history and really holds a mirror up to us as human beings, and as societies," she said.
For Tomlinson, inspiration for creation can come from what's around her, from the core of her heart and from the axis on which her world spins.
"I recently made a series of plates which are very sweet and simple and naively made. They came about because my daughter, who was worrying a bit about the whole 2020 situation, told me about a dream she had. In her dream she was trying to escape from some kind of danger that she couldn't out-run so, instead, she decided to turn herself into a mountain. In her mountain form she was safe, very peaceful and much, much larger than the problem."
"I just love that story so much; it is so resonant! I couldn't stop thinking about it so I made her a set of plates with a sweet monster/mountain painted on them. The plates themselves are sort of crooked and quirky. I wanted the form, as well as the decorative painting, to follow the idea of making the plates childlike, but soft and mysterious at the same time.
"My daughter always eats her lunch on one now and I hope the experience brings all those associations of peace and resilience as well as being loved and fed and cared for with it.
'This is why I think the table setting has a profound effect on the way we approach eating. A plate or bowl can set the mood and add gravity or lightness to the experience of eating. The colours of the ceramic can even have an effect on appetite and the experience of flavour. People raise this and there is a real resurgence in artisanal and small-run tableware at the moment," Tomlinson said.
Forming tableware and art with her hands, albeit further north in Milawa, artist Melanie Eliades, through her Clay Beehive Studio, is equally committed to creating handcrafted ceramics connected to memory and surrounds.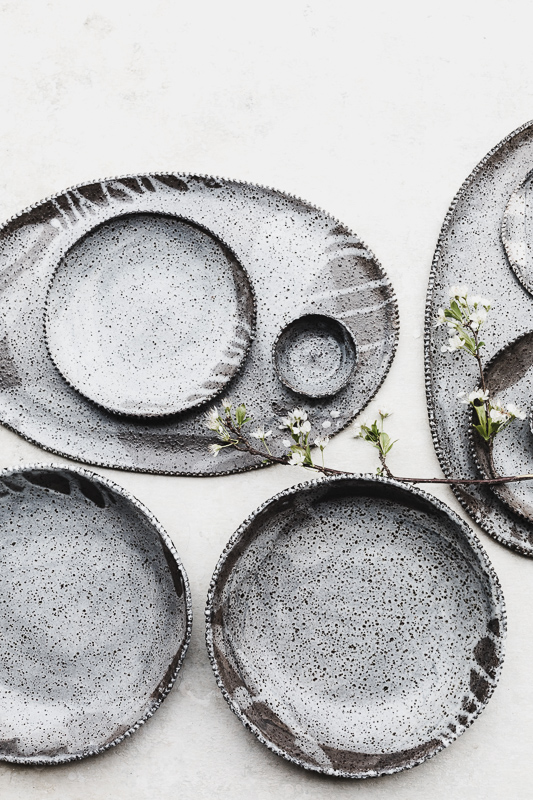 "I find inspiration everywhere; from past childhood memories. I remember growing up with a mix-match of ceramic tableware in our home: a mixture of beautiful plates my parents took with them from France when they emigrated to Australia, right alongside some pottery mum bought from a few local potters, as well a mix of cheaper neutral plates from Target. They all work so well together.
"Nature is my biggest inspiration, it mixes and matches colours, tones and textures so perfectly. My pod vases and their surface textures are directly inspired by seed pods and the amazing textures in gum tree trunks.
"I'm all about having food served on beautiful platters and bowls in the centre of the table and each person being able to help themselves. I also like to keep things separate to cater for any food intolerances/allergies so everyone can safely eat knowing they can enjoy their meal. Along with the centrepiece I like to offer lots of little bowls for sauces/condiments for each guest and often use a low wide large bowl instead of a plate.
Eliades said the first steps to introducing occasion to the table, comes through the smallest of touches.
"It doesn't take much, a sweet little bud vase in the centre of the table with a few flowers picked from the garden can elevate the mood and bring cheer to a table. A lovely bowl that can be admired everyday by holding fruits,' Eliades said.
"You don't need to invest in a whole dinner setting, just start with something like a large serving cake plate that can also double as a platter/cheese board. And start with some neutral colours so you can mix and max easily with what you already have in the home."
Tomlinson agreed: "The addition of small bowls containing different elements or seasonings, or vessels containing sauces can make the construction of the meal a more slow and considered affair."
Hills, too: "I think that people would be surprised at how enjoyable it is to make food presentation into a spectacle!"
At first it may seem strange to have four plates of different shapes, patterns, and colours on one table. The secret is to follow a common thread to guide the mix of styles. In a theme with flowers, for example, one option is to mix pieces with flowery prints, but with different colours and patterns. However, the truth is that there is no fixed rule for setting your table. Test the combinations until you get a harmonious look. Try to avoid the obvious, bet on the contrast of colours. You can buy a few quality pieces of each pattern and make the combinations according to the occasion. Your table will always be a blank canvas waiting for your next masterpiece. And you will always be the Cézanne.
The days when it was necessary to have a complete set of dinnerware, with all the pieces combining to set a beautiful table, have gone the way of the glory box. As with fashion, the mix of colours, prints and shapes has become a way of expressing creativity and making your table, and every dining experience, unique.
Consider the different textures of earthenware and stoneware; the one-of-a-kind pattern from rustic glazing. Introduce your penchant for 1970s brown glassware, or cutlery weathered with age and tale. Table setting is about the art of living better – cultivating beauty in the everyday.
After all, when it comes down to it, your food is the soprano and your table, its La Scala.
More information
Navi, 83B Gamon Street, Yarraville, Victoria (03) 9939 9774 and www.restaurantnavi.com.au
Nicole Tomlinson, www.peacenic.bigcartel.com
Melanie Eliades, www.claybeehivestudio.com.au