There's something both beautiful and poignant the moment Alchemy Distiller co-owner, Evan Kipping, tells the story of his grandmother, Lorna's, very last batch of 100-year-old rhubarb from her late home in Burton, Victoria, where Kipping grew up. His timbre lowers and you can hear memories recalled etched into his voice as he explains the process he undertook to carefully transplant the last cutting of her rhubarb to his new home in Healesville in the Yarra Valley; not just to keep the rhubarb alive, but also the memory of her stewed rhubarb. And Lorna, too.
"We called her Nanny Aeroplane because she always went on aeroplanes," Kipping explains as he opens the bottle of rhubarb liquor he's made from the progeny of Lorna's last cutting. The clear bottle is three-quarters filled with a cloudy pink; carefully portioned and sipped since being distilled. A thimble measure is poured to sample; it's magnificent.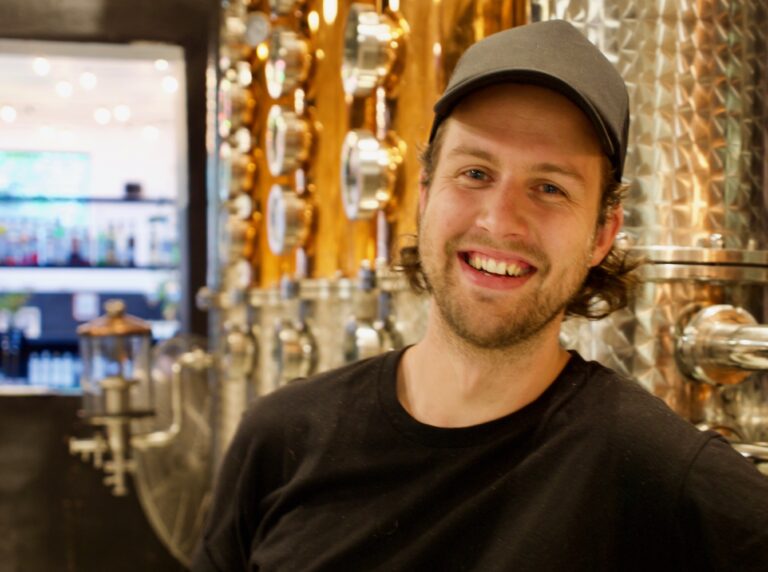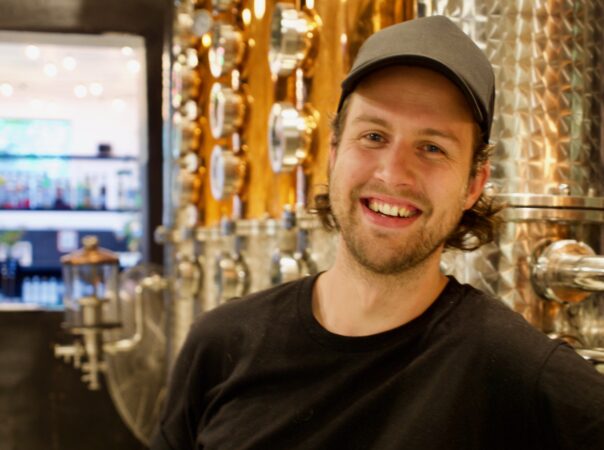 Alchemy is the protoscience of purifying, maturing and perfecting. It's most commonly associated with European nutjobs in the Dark Ages who were obsessed with turning lead into gold (spoiler: it doesn't work). But there's gold to be had in the distilling boom sweeping, not just through the Yarra Valley, but across the country as micro-distillers, gypsy distillers, and emerging spirit gods start producing some of the finest whiskeys, gins, moonshines and vodkas in the world.
Kipping and Alchemy Distillers business partner, Jannick Zester, form the truly experimental spearhead of this boom. They go beyond the basic bitch approach of  standard botanicals to embrace the truly inspired: quinoa, coconut, cardoman, cumquats, nectarines and even antler broth.
"Yeah, that didn't work. It tasted like cold pho," Kipping says.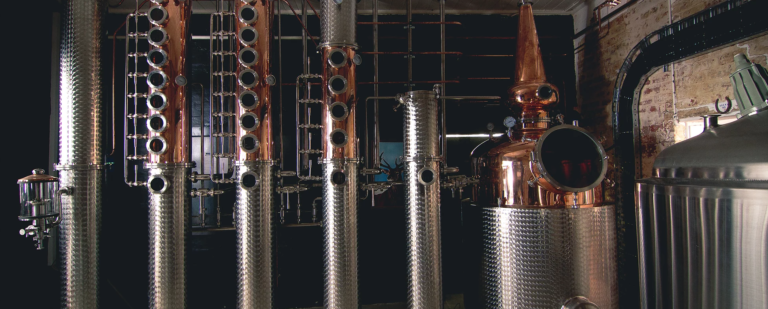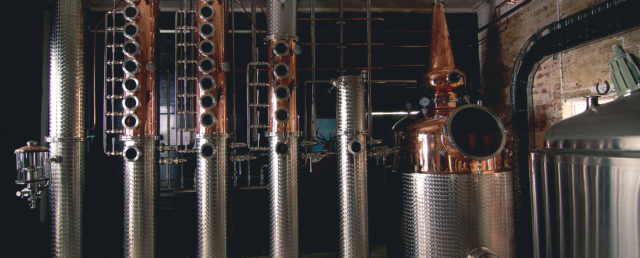 While it didn't work, it demonstrates the boldness with which Alchemy will undertake distilling. Evan and Jannick aren't off-the-shelfers, so there's no way that their still was going to be some IKEA flat-pack wonder. These guys are craftsmen, so to make something extraordinary takes an extraordinary piece of equipment. The still stands in clear view from the bar and restaurant, all gleaming copper and stainless steel that soars like a cathedral's pipe organ (but obvs plays much sweeter music). The 1000l-capacity still was inspired from research trips to France, Germany, Italy and Portugal combining steel from southern China with all moving parts sourced locally from Healesville.
Unlike its more well-known neighbours, Four Pillars, which you can't miss as you hook into Healesville, Alchemy Distillers – like any great discovery – is a little harder to find. Ensconced in an old converted bakery up a laneway, Alchemy is restaurant, bar, distillery, indoors with high ceilings, outdoors under autumnal leaves and even higher skies. Fact: It's always the journey that makes a sampling better.
So, what to sample? Straight up, get into their quinoa vodka. And, before you ask, yes that shit can exist outside of a Brunswick ancient grain-inspired salad. Quinoa vodka challenges people's perception of the spirit of vodka; it's savoury and more rye bread, walnut style, earthy and oily. You're not going to have this with a lime and soda. Plus, it's only one of only two of its type in the world. Best way to try it? With one of Alchemy's Black Russian with cardomom-infused cream. Thank us later.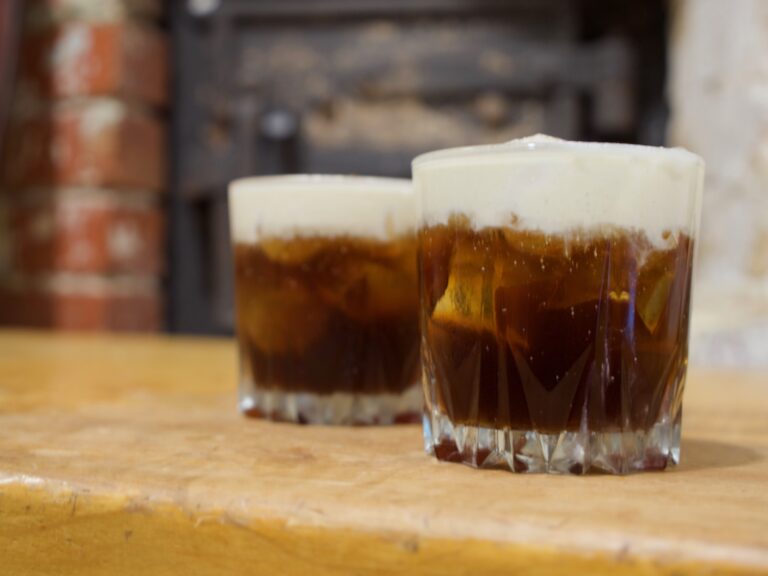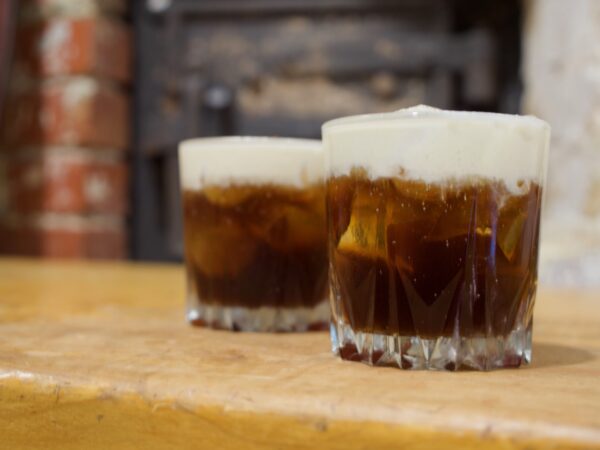 An Alchemy gin and tonic is out of this world. True to form, they wanted to create something completely different. Think dry and smooth to hold up against the tonic; textural, round and warm. Combined with tonic it pushes more of their camomile and grapefruit reinforced with almonds, vanilla and notes of aniseed, cardomom and cinnamon when you knock it back straight.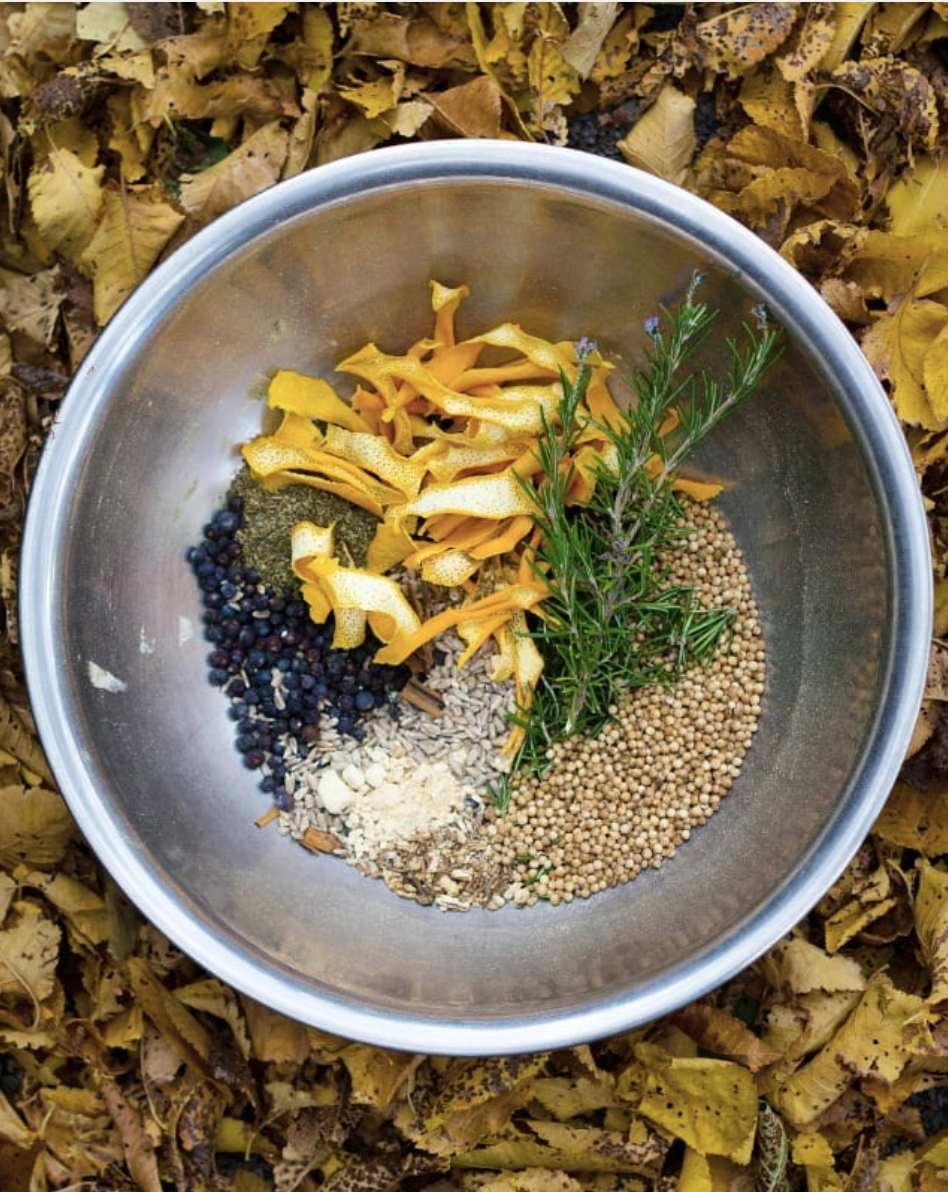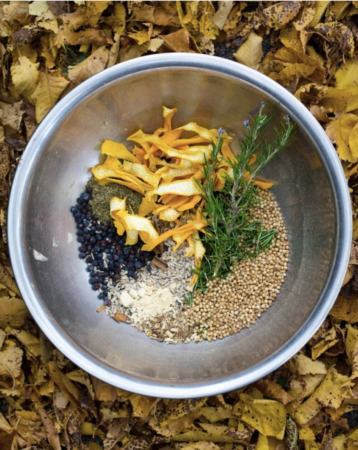 The whiskey and moonshine are bottled, currently, before being aged in casks. And, because Alchemy is only three years old, they're clear (to get the amber look, they have to be aged in wood for years). Their moonshine is in the style of bourbon (majority corn: 51 per cent or more) and their whiskey is 70/30 with barley to give a thicker and more buttery whiskey. Don't forget, because it's not aged in barrel, it's clear. Yep. You're tasting it in newborn form, but wait until you see what comes out of the barrels in a few years.
"Australian whiskey gets our weather extremes. The weather excites the whiskey. Heat makes the alcohol expand into the wood and the flavour seeps in and pulls out tannins and colour. Our cold weather in the Valley does the reverse," Kipping explains. Given Scotland's lack of our bonkers weather extremes, could Australian whiskies possibly be better and the Scots trying to protect their product much the same as French winemakers use 'terroir' as their talisman?
"Our single malt whiskey represents us and Healesville. It's an all-Australian malt. Imagine a very young whiskey, with pepper and plum notes, and that's what we're achieving."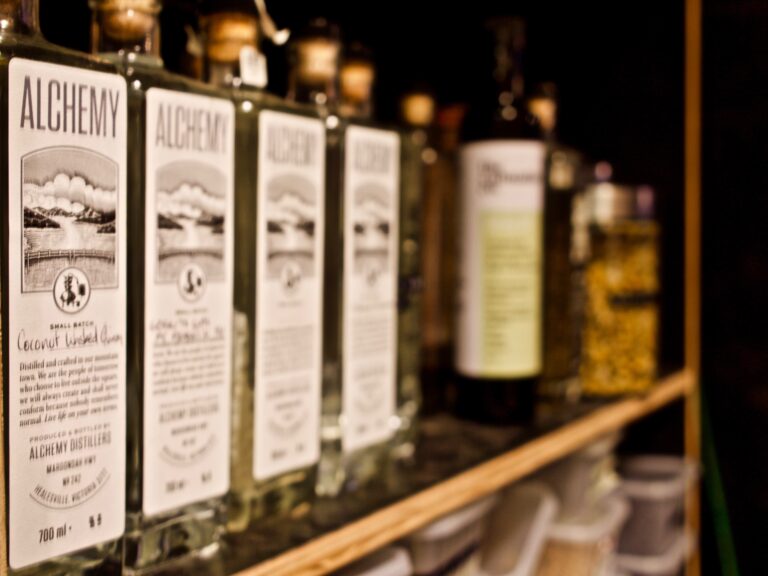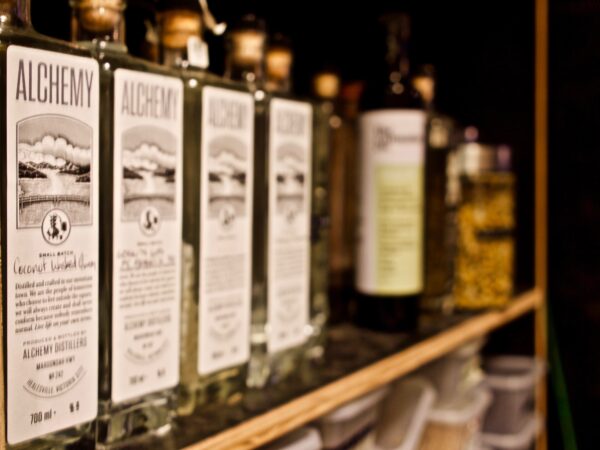 And achieving is central to the Alchemy ethos. With a commitment to work with gypsy brewers to create an industry akin to craft beer's size and success, and a desire to create even more eclectic products, Kipping looks beyond the ordinary and can delve into the surrounds, and even his own past, to forge the new frontiers in distilling.
"This could be our next product: Nanny Aeroplane's Rhubarb Liquor," he says as he tightens the lid back on the bottle.
So watch out. Nanny Aeroplane's Rhurbarb Liquor may happen, it may not. And that's the whole thing. Sometimes the process of alchemy never works. We'll never turn lead to gold, but we can turn rhubarb into something that makes Nanny Aeroplane fly forever.
242 Maroondah Highway, Healesville (up the laneway from Chez Monde Gift Store)
Thursday 11am – 6pm
Friday 11am – 9pm
Saturday 11am – 9pm
Sunday 11am – 6pm
Contact: 0499 783 385 or [email protected]