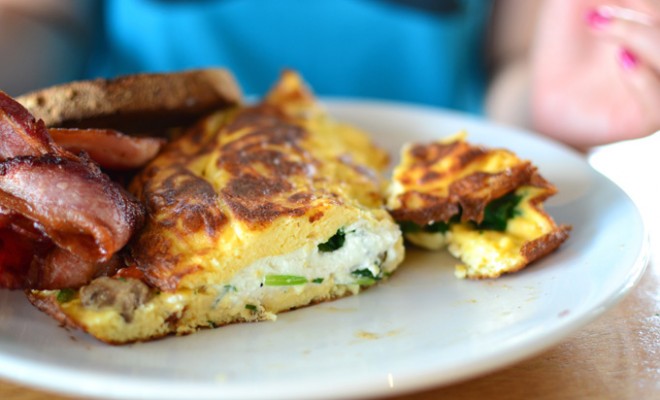 Mr Brightside
|
The Librarian, upon hearing the specials read out loud to him, made an instantaneous decision to order it. What got his attention? Pancake, rhubarb with ginger ice-cream. It was inhaled within five minutes of it being set down…

Ms Tinymouse ordered the Corn Croquettes with Smoked Salmon, Snowpea Tendrils with Lemon Dressing, Poached Egg ($15.00).
I went with the Specials Board option of Sautéed Swiss Brown Mushrooms with Blue Cheese and Toast (with added bacon of course). It was so good that I forgot to find out what the price was on the board #failblogger. This dish was just so heavenly sinful and rich.
On another occasion, I had the Omelette with Mushroom, Tomato, Spinach, French Goats Cheese ($14.50) with extra Bacon ($4.00).
Read more: www.msihua.com