Ever try and feed yourself for $4? I don't know about you, but I can't even purchase a bunch of herbs in my inner-city 'hood for that amount, let alone create an entire meal. But that's exactly what Sacred Heart Mission achieve for 400 people every day who are doing it tough in Melbourne's south.
With very little financial assistance from government, Sacred Heart Mission created Dine With Heart month to close the funding gap, where a bunch of Melbourne's fantastic chefs and establishments have put their hands up to do their bit for this great cause for four years running.
For those who get a bit cynical about charities, Dine With Heart Ambassador Jesse Gerner (Bomba, Anada, Park Street Dining) insists Sacred Heart put their money where their mouth is.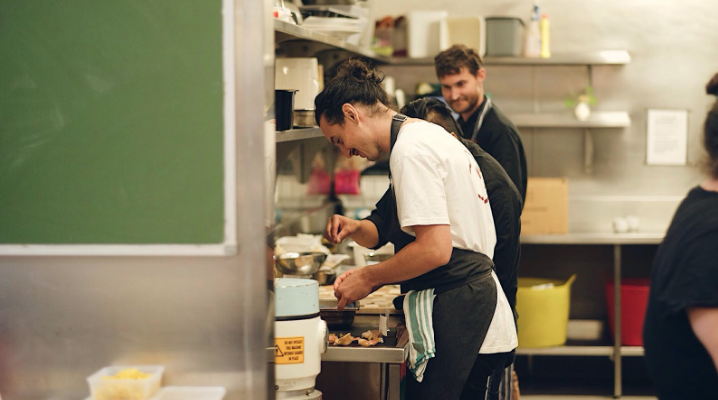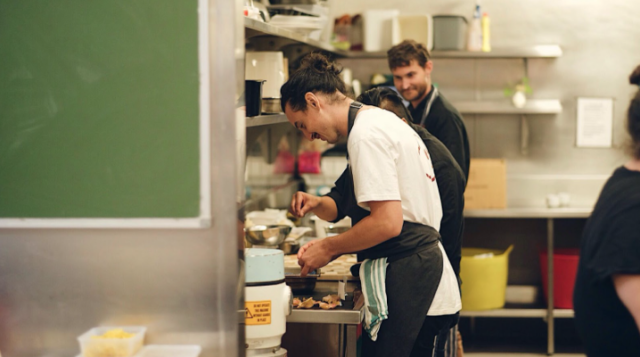 "What the crew do at Sacred Heart for people in need, those who are homeless and those just in need of a good meal, is amazing," Gerner said.
"I run commercial kitchens with big team of chefs and floor staff but, you know, these guys are begging, borrowing and 'stealing' enough ingredients to feed more than 400 people a day, two meals a day, every day. The fact that these guys are definitely walking the talk is incredible."
There's a multitude of ways people can get involved and, this year, Sacred Heart has announced another Dine With Heart initiative where people can put together their own events at home or work to raise funds.
Every little bit counts. You can even add a couple of gold coins to your bill when dining at a participating venue, which will then go towards a meal for someone in need.
"All the people behind [Dine With Heart] are there for the right reasons. And for me, I'm a chef. I came up doing the hard yards. I started cooking when I was 15 and I've seen a lot of tough things happen to people. I feel like Dine With Heart is a tangible way to give back a little bit," Gerner said.
Dine With Heart month starts May 1 with a gala fundraising dinner held on the stage of the iconic Palais Theatre in St Kilda. It will feature courses prepared by an ensemble of Melbourne's top chefs inclusing Jesse Gerner, Maria Kabal, Tim Goegan, Nicky Riemer, Rhys Blackley, Dai Duong, Danny Tonin and Gary Farrell.
To purchase tickets to the gala and get involved in Dine With Heart month, visit https://www.sacredheartmission.org/support-us/events/dine-with-heart