One of the things I love about Melbourne is the sense of community.  It's like a big village rather than a city.  Dig down a little deeper and you'll find, at a suburban level, that the support local businesses have for each other is incredibly stronger.
So let's take a little trip to Footscray to a place called Bad Love Club, an interesting venue – one part cafe, one part bar – which, at night, pairs cocktails with inventive desserts and does it oh so perfectly.  I actually came here for a meeting a few months ago with a client to discuss a shoot we had planned here, and discovered a cafe serving jaffles and bagels and – most importantly – awesome coffee from a roaster I hadn't encountered before.  What excited me the most was that Damien and Sarah, the owners, were proudly supporting a roaster who was located literally just around the corner.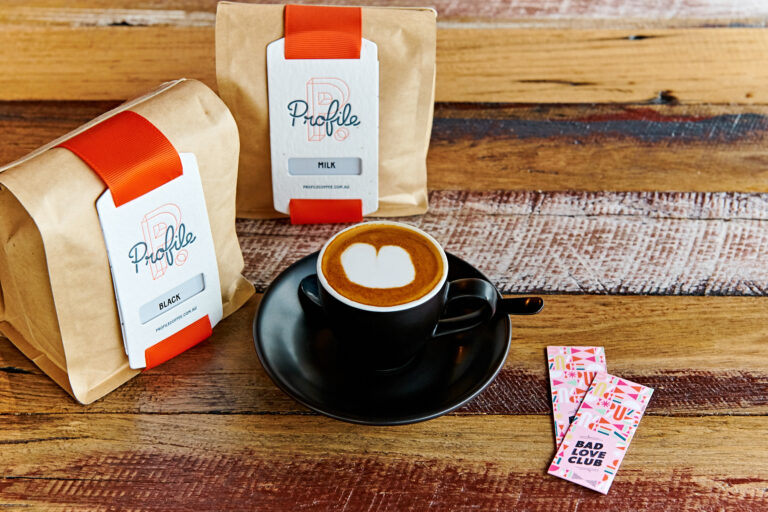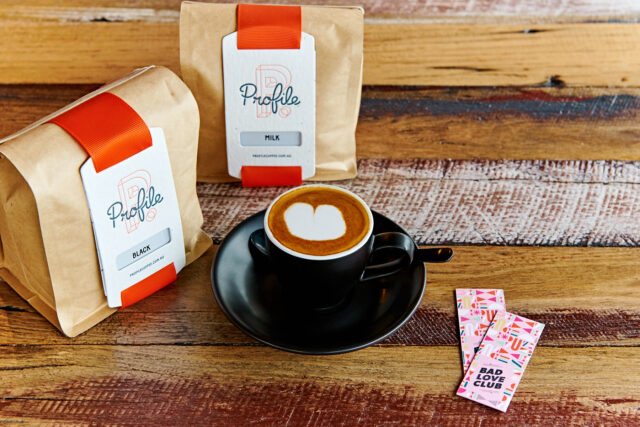 Zach Oakes, who previously worked at St Ali and Campos, started Profile Coffee Roasters in February 2017.  Three months later, Damien Shaw and Sarah Ryan opened Bad Love Club, starting only with takeaway coffee and food. And, while they began with a different roaster, within a few months the pair had moved to Profile.  They use two blends, aptly named MILK and BLACK that both change with the seasons.  The blend I sampled was MILK14 (in its 14th release) and comprised 50 per cent Jose Del Cid from Guatemala, 25 per cent Duberny Cifuentes from Colombia and 25 per cent Rogelio Olaya also from Colombia.  According to Zach, Jose's coffee has a great structured caramel body that pairs perfectly with the sweet and complex coffee from Duberny and Rogelio.  Zach's knowledge is mind blowing, not least of which because he sources 100 per cent of his coffee from single producers and farmers.  He knows their names, faces and families and claims to even know what soccer teams they support.  He is possibly the only roaster in Australia communicating to the consumer how much he pays for the raw coffee and how much goes back to the farmer. This is one of the main reasons Zach decided to start his own business, giving him full control, and the ability to push the boundaries and do it his way.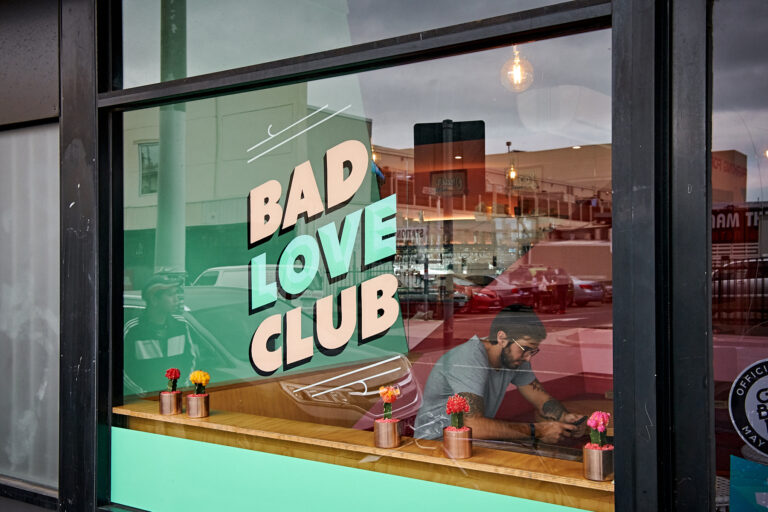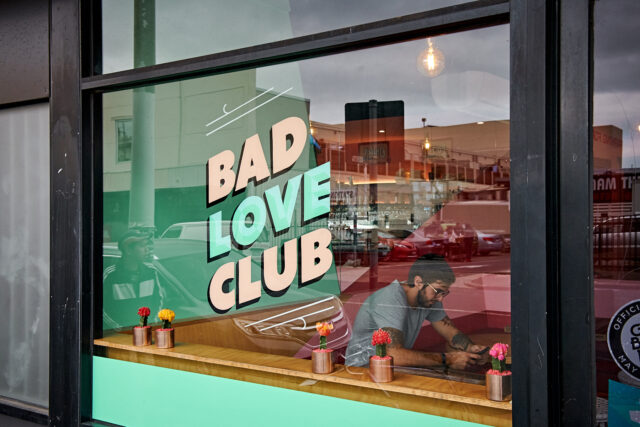 The concept of respecting where something comes from and giving back to a community are ideologies that align perfectly with Sarah and Damien's.  Sarah's previous business, Lady Flamingo, saw her selling baked goods based on time-honoured recipes from family and friends at community markets and events, and she now prepares them at Bad Love Club.  Damien, on the other hand grew, up in Footscray and now co-owns a venue on an old Blockbuster Video site that he used to come to as a kid to rent VHS tapes and video game cartridges.  Together with Profile Coffee Roasters, they are doing innovative things in this inner-west suburb that is constantly growing and changing, with both businesses supporting those who support them in their own way.
You've read the profile, now it's time for you to taste.  Here are some cafes around Melbourne serving up the MILK Blend and, from next month, Zach is planning on opening up the roastery on the weekends, too. Just make sure you check the website first before you head down.
Bad Love Club – 68 Hopkins St Footscray
The Corner shop – 9/11 Ballarat St Yarraville 
Play the Fool – 89 Main St Mornington 
Grub – 87-89 Moor St Fitzroy 
Frances Food & Coffee – 1/245 Franklin St CBD
Profile Coffee – 1/178 Cowper St Footscray
03 9016 9064