Melbourne's chefs are often high profile, prominent types and we know a lot about their restaurants. But what do we know about their Christmas traditions?
We asked some of Melbourne's prominent culinary identities—all drawing from different backgrounds, to share their favourite Christmas food traditions.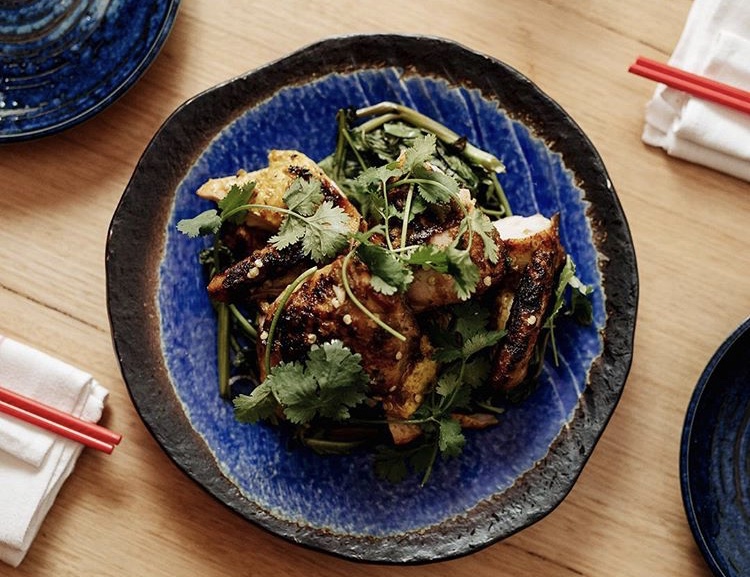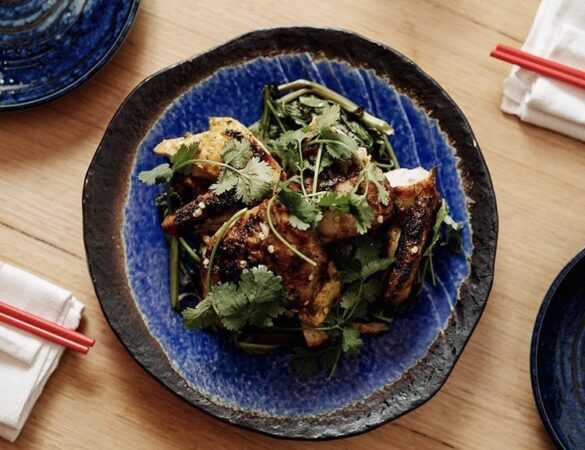 Turmeric BBQ Chicken
by Adrian Li
Ingredients
Chicken:
100gm turmeric powder
500gm lemongrass
50gm garlic
50gm ginger
500ml oil
100ml fish sauce
2tbs white pepper
10 x kaffir lime leaf
2 x whole chickens
2 bricks wrapped in foil
Green nuoc mam:
150ml fish sauce
200ml lime juice
250gm palm sugar
5 x jalapeño grilled
1 x garlic
For the chickens:
Blend everything together (except the chickens and the foil-wrapped bricks, obviously).
Remove wing tips and spine from the chickens to butterfly.
Generously rub marinade all over the chickens and let rest overnight.
Preheat bbq to high. Remove any excess marinade from chickens, then place skin-side down on the grill. Immediately place a brick on top of each of the chickens to hold the amount of surface area down on the grill. Turn the heat down to medium and cook for 8-10 minutes.
Remove bricks and flip the chickens. Close lid whilst turning the heat to low and remain cooking for 10-15 minutes.
Remove the chickens from bbq and cover with foil. Let the birds rest for 8-10 minutes.
Carve chickens by cutting at each joint and spoon over the green nuoc mam.
For the nuoc mam:
Melt palm sugar with some water and remove from heat. Add fish sauce and lime juice.
Chop garlic and jalapeños, then add to the fish sauce/sugar/lime juice mixture.
Let sauce infuse for 20 minutes before serving.
---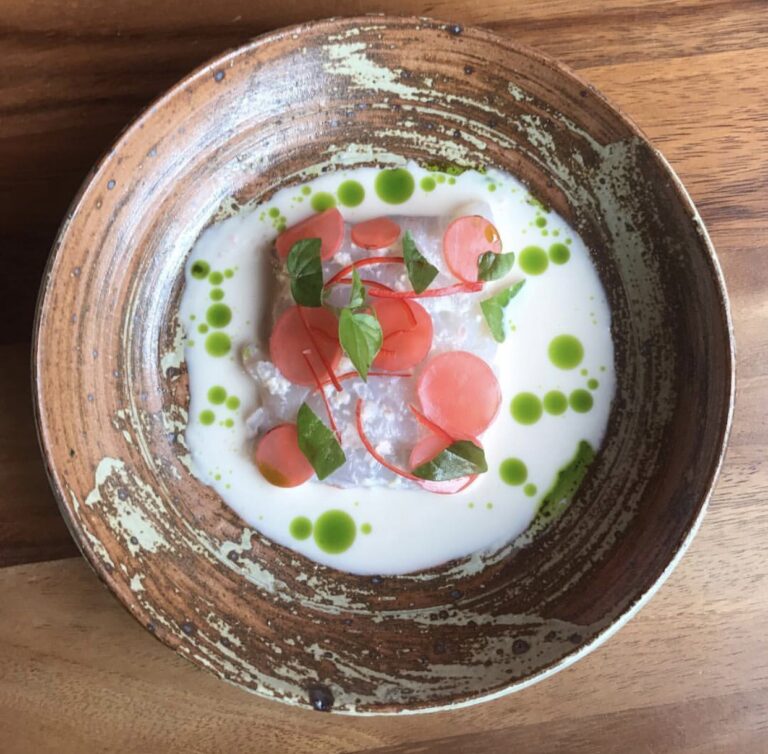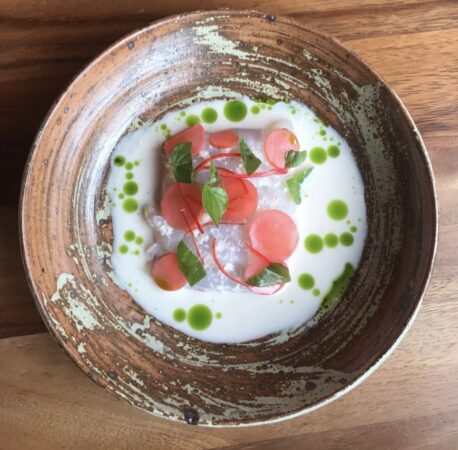 Papa Ramil's Filipino ceviche "sea bream kinilaw"
by Ross Magnaye
Filipino chef Ross Magnaye has a pretty impressive resume. After training as a pastry chef under Darren Purchese at Burch & Purchese in South Yarra, Ross has added Spanish, Italian and modern Australian restaurants to his belt, including Society and Little Hunter, before his now gig at Rice Paper Scissors sibling restaurant, Rice Paper Sister.
"Filipino kinilaw is one of the most common and often prepared dishes in a typical Filipino banquet or Christmas party. My father Ramil in my opinion does the best version of it; he uses the freshest fish, the best coconut vinegar and seasons it really well.
"It's a great dish because it balances out all the other dishes at a Filipino party which often consist of rich and heavy dishes such as BBQ and whole roast pork. It's one of my favourite Pinoy dishes, and I often cook it when I do events or pop-ups."
Ingredients
1kg fresh tuna or sea bream (sushi grade)
500ml Manila coconut vinegar
1tbsp Kewpie mayonnaise
10g ginger
10g Brunoise red shallots
Salt to taste
Pinch of sugar
2 red radishes, sliced
1 red chilli, sliced
2 betel leaves
1 big bunch spring onion
600ml olive oil
METHOD
Cut tuna into nice sashimi or thin slices.
For the dressing: mix all ingredients except radish and betel leaves (it has to be a balance of salty,
sweet and sour).
Pickle sliced radish in 50ml coconut vinegar and sugar.
For spring onion oil, blend spring onion and 600ml olive oil,  let is sit and strain overnight in a fine chinoise.
Arrange nice sashimi slices of the fresh fish on a plate and dress with coconut vinegar dressing, shredded betel leaves and sliced chillies.