Ippudo's grand plans to change the incredibly popular ramen bar culture in Australia, and particularly in the crowded market of Melbourne, are seemingly on track if our night as guests of their new Melbourne digs are anything to go by.
The simplicity and elegance of 'mod jap' really shines here, rewarding ramen veterans who would cut your hand off for a good tonkotsu, and the casual Melburnian looking for a wholesome and hearty noodle dish that won't have them feeling regret and rage an hour later.  Ippudo delivers with a punch and a side of hearty Asahi black beer to boot.
Entrees:
Salmon sashimi. Simple, elegant, excellent fresh fish. It's pretty easy to screw up sashimi, but it's done well here and served generously in big plump slices.
Nasu dengaku (fried eggplant with dengaku miso glaze). Our absolute favourite entree, beautifully seasoned, cooked perfectly, served at the right temperature; not oily.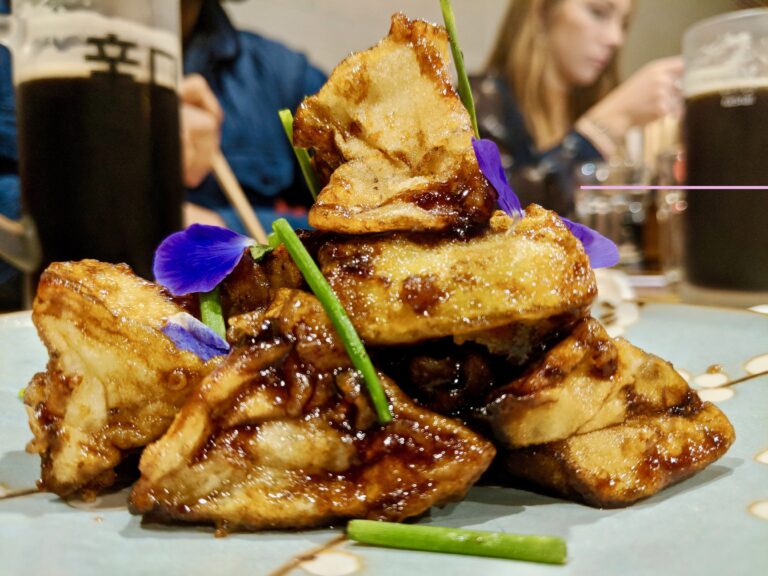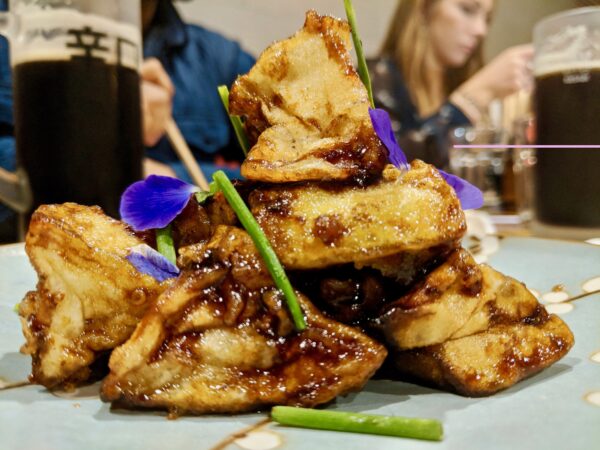 Saikyo Barramundi. Extremely fresh and plump serve of barra with a delicate sauce, sauteed witloaf and bonito flakes (essential in any Japanese food). The barra was very slightly undercooked, but tasted absolutely incredible with that unforgettable texture for which it's known.
Seared salmon sushi rolls topped with amazing roe mayonnaise that brought a sense of wonder and surprise to the beautifully cooked salmon. It feels like, and is presented like, sushi rolls you would expect in a higher-end sushi bar such as South Yarra's Gaijin, Emporium's excellent Tetsujin or the infamous (and priced accordingly) and brilliant Shoya in the CBD's Market Lane.
Mains: 
Akamaru Tamago: enhanced ramen with an unusual, spicy and delicate miso paste perched on top. The tip is to try the broth first, then slowly mix in the paste, and add condiments to your liking. Highly recommend adding nori (seaweed) and menma (bamboo shoots) for extra crunch and depth. Try wrapping your nori around a slice of the pork belly. You won't regret it. We had noodles firm in this dish to add a different texture to the shiromaru, where we went for soft straight noodles.
Shiromaru Tamago (classic hakata style tonkotsu broth ramen with a soft boiled egg) . Mild, creamy and earthy balance with some generous serves of grilled pork loin floating like happy piglets on top. Highly recommended with soft noodles to melt in your mouth. At Ippuodo, the serving of ramen is as much theatre as it is about eating with the waitress insisting the spoon and meat be served towards the guest eating the ramen. The serving staff were very proud of the ramen and regaled the method in achieving the slow-cooked broth, over 24 hours which gives dishes, such as the Akamaru, its unique and intense flavour.
Desserts:
Matcha cheese tart. Is it a cheesecake? Is it a matcha cheesecake? It's hard to tell. It's sweet, sour, nutty, and all at once. The dark chocolate ice cream scoop served with the tart perfectly complements the unusual flavour.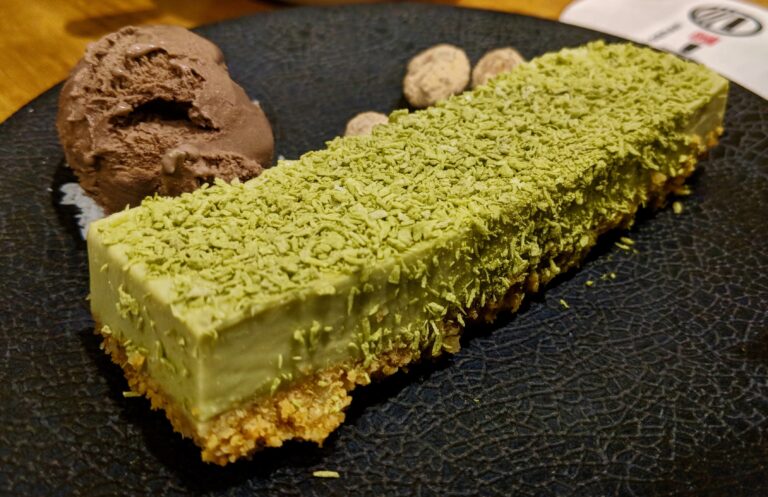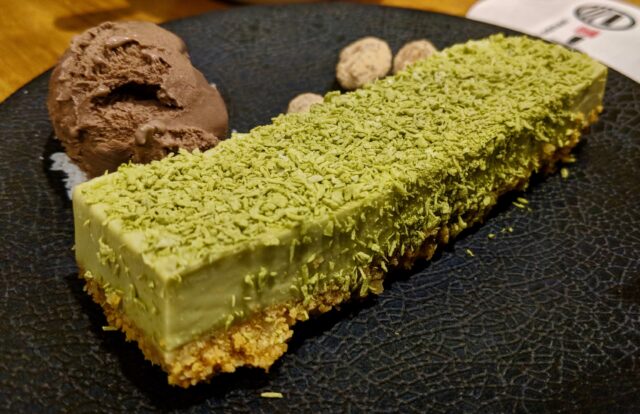 Mango tango: Sweet mango puree with a soft pavlova and sesame brittle. Not for those not partial to sweet treats.
Verdict:
Ramen to be rammin'. Treat yourself. Bonus for the introverts: there are about six privately partitioned booths where you can eat your ramen away from the eyes of, well, people. Win. Check out menu
here
.