Mother's Day looms and you know need to do something this year to make up for that crappy soap-in-lace and lame bulb plant you bought her from the Mother's Day stall at primary school. And don't think bodgy flowers and a Jodie Picoult book are going to cut it, either. No, Karen. No they are not.
There's plenty happening in Melbs and we're giving you the heads-up now so you can dive in and book early and show those other siblings that you were always the favourite (you were, right?). This list is by no means exhaustive so we'll be adding to it until May 11 (Mother's Day is May 13) so keep an eye out and pounce like the lithe cat you are when you see something that's going to ring Mum's bell. She's worth it (and Happy Mother's Day in advance to your mum from GRAM, too xo).
Update: May 9
Tick tock, kids. Just four days to go to Mother's Day. You're not running out of options, but you are running out of time.
Half-price kids and all the bubbles
Probs not a great mix, to be sure, but The Langham will always come through with a winner for mum for breakfast.
For $225.00 per adult (children aged between 4 and 12 are $99.00) includes free-flowing sparkling wine, espresso coffee and tea. Every mother will also receive a gift certificate to enjoy Wedgwood high tea at Aria Lounge, valid until the end of November 2018, valued at $64.00.
Feature dishes include grilled lobster, poached blue swimmer crab, tiger prawns, premium oysters from around Australia including the Sapphire Coast, South Australia, Tasmania and New South Wales as well as pasta bucatini with crab claw as well as and extensive options from the restaurant's live cooking stations including pasta and steaks made to order.
If dinner is more your thing, adults are $109 (children four to 12 are half price). Mums can tuck into sashimi and sushi with Avruga caviar and salmon roe, marinated mussels, Singapore-style chilli crab, Spanish seafood, chorizo and pork belly paella and tandoori prawn cutlets.
Breakfast from 6.30am – 10.30am
Dinner from 5pm – 7.30pm (if you want to catch a show. Look at you spoiling mummy) or 8.30pm until 11.30pm.
Call: 1800 641 107.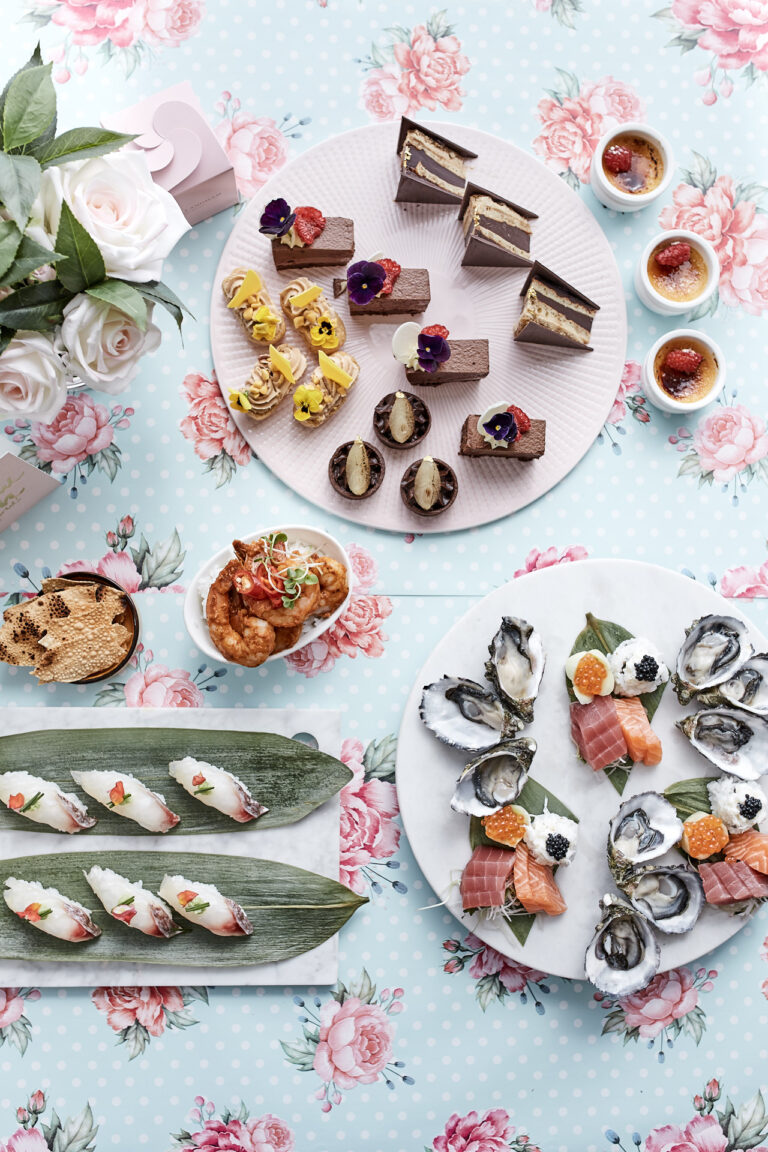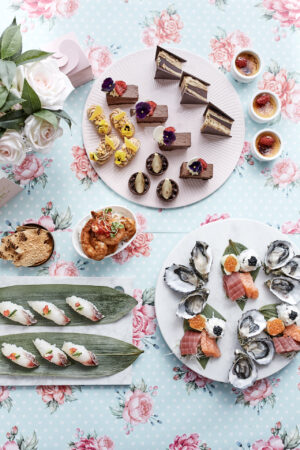 Wine not whine
Head out of town and into the Yarra Valley and stop at Rochford Wines who have put on a choice of two menus for Mother's Day: breakfast and lunch. Breakfast is a lighter option with bircher muesli, bacon and egg bagel or ricotta pancakes with caramelised banana and roasted halzeluts. Lunch is four-course fabs starting with a goats cheese parfait appetiser, followed by an exquisite sharing platter of baked camembert, heirloom beetroot cured ocean trout, and roasted heirloom carrots, figs and hazelnuts. Third course is a choice of pumpkin & chickpea tagine, tarator style salmon,16-hour oyster blade of beef or a confit duck leg sausage cassoulet. Wrap up the day with a shared dessert platter bursting with vanilla panna cotta, white chocolate & macadamia blondie and a succulent macaroon.
Also wine.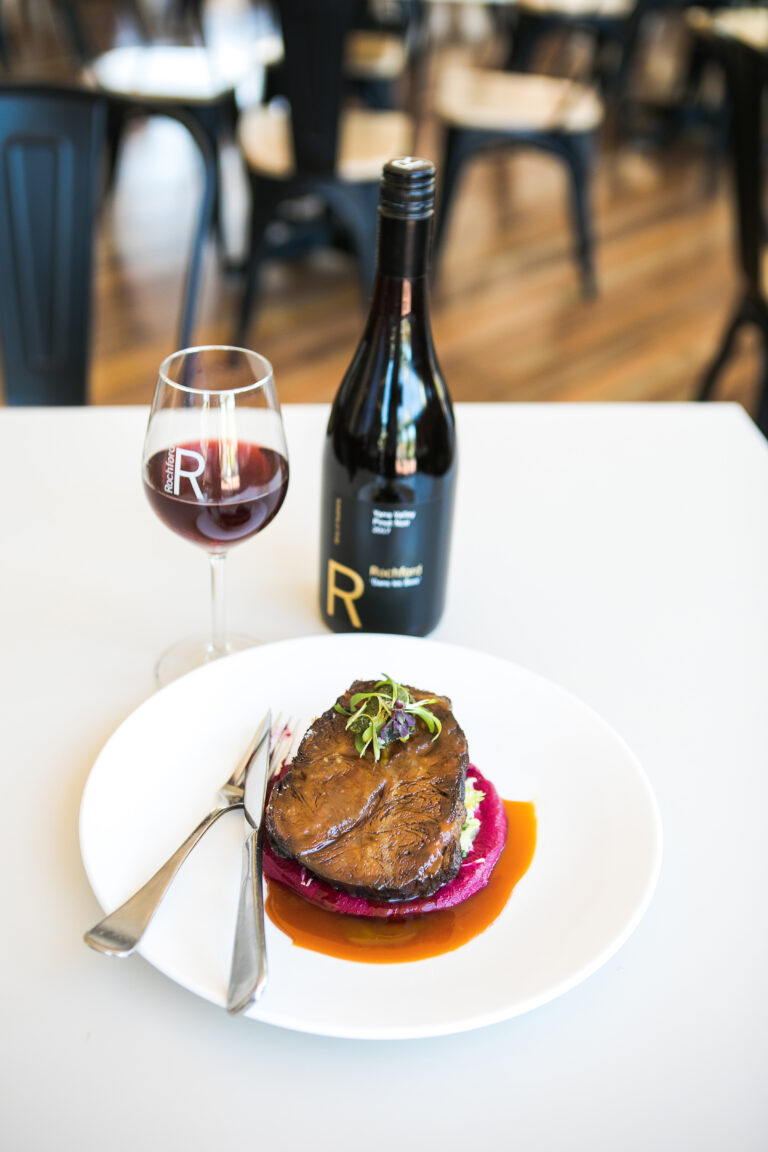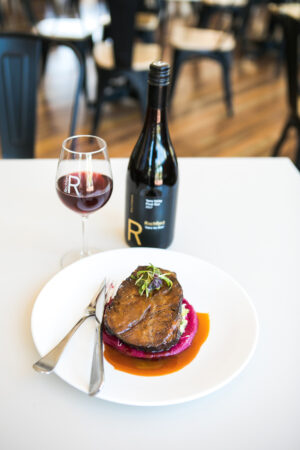 Nomada, 412A Brunswick Street, Fitzroy
Put mum on a fixie in an ironic hat so she can get her hipster on and head on down to Nomada. The team there will be offering a  $66 per person set menu for both lunch and dinner on Mother's Day. Dishes include Coffin Bay oyster, slow cooked egg with creamed leek, spanner crab and Yarra Valley caviar,  rabbit rillette, leek and manchego cheese croqueta, coal grilled calamari, milk braised lamb shoulder, patatas bravas and to finish, churros with chocolate.
Call: 03 9416 4102. Bookings are essential.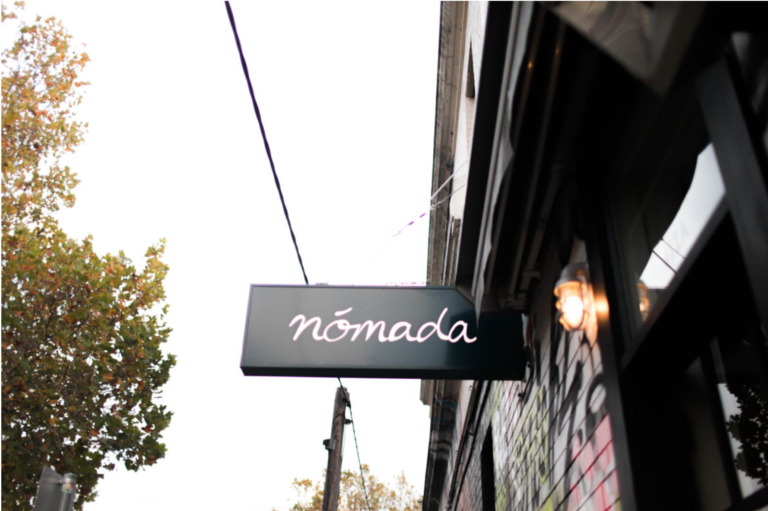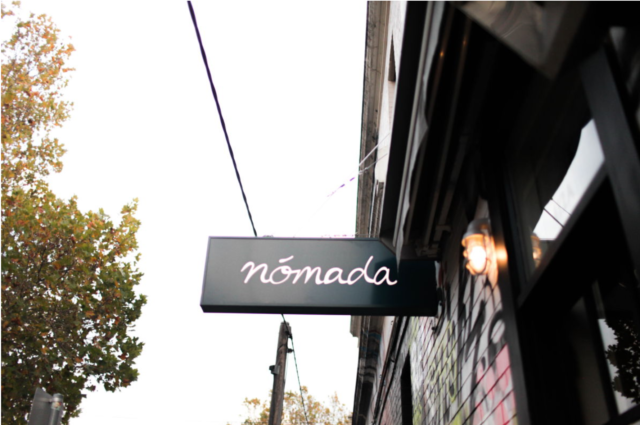 Take Mum to the top
Like, straight to the top at Eureka 89 where, quite literally, you cannot dine any higher in Australia. Well, not counting a plane but that doesn't count (because airline food). Running from 12.30 – 3.30pm, guests will score a signature cocktail (look at it! Prettier than mum. Don't say that) and canape, before enjoying a menu filled with cured ocean trout, beef fillet, and chocolate and praline feuillantine, and accompanied by Dalzotto Pucino Prosecco, Tarrawarra Chardonnay and Greenstone Sangiovese.
Three courses at $150 for adults, $105 for children 13-17 and $44 for children under 12
When:                  Sunday 13 May 2018
Time:                    12:30pm – 3:00pm
Cost:                     3 course menu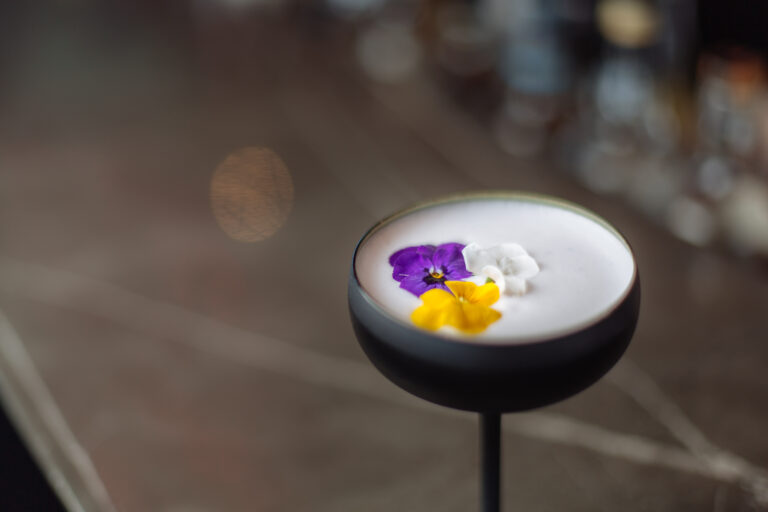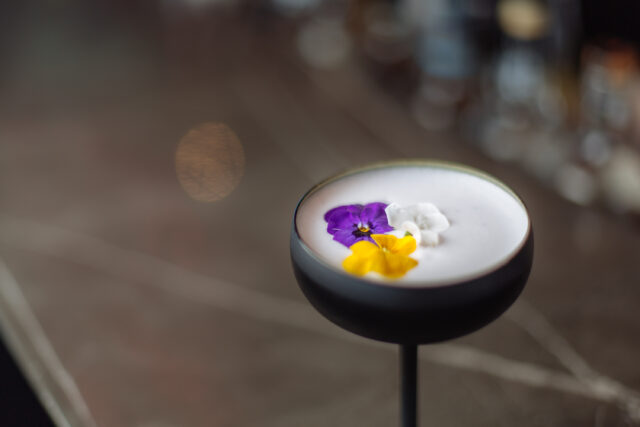 Dumpling goodness or Mum Cha?
Hu Tong CBD and Prahran, Man Tong Kitchen Crown and China Red all offer exquisite banquets for the ultimate family lunch. You can even book a private room for those families wanting to go all Carringtons from Dynasty and shun the plebs. Apart from dumplings, try for dishes likes stir-fried lobster. Prices start from roughly $50 per person.
You'll need to book. Call (03) 9693 8889.
Hu Tong Prahran: 10:30am – 4pm and 5:30pm – 10pm. (03) 9098 1188
Hu Tong CBD: 11:30am – 10:30pm (03) 9650 8128
Man Tong Kitchen: 11:30am – 3pm – 5:30pm – 11pm (03) 9686 9888
China Red: 11:30am – 10pm  (03) 9662 3688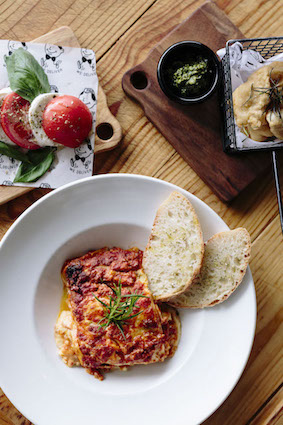 Unlimited Italian? Yep
Figo Cantina
 at 73 Brighton Road, Elwood has it all for mama this Mother's Day. Literally, all of it. Try non-stop truffle infused dishes, copious mouthfuls of soft Italian cheese, beautifully-cured luxe meats and endless metres of Roman inspired pizzas, Nutella calzone with marsacpone oozing out of a sugar-dusted pizza base. Think Italian yum cha. Or mum cha. Actually, don't say that. Like ever. We did? Oh.
Best still, $40 per person and $20 per kid won't break the bank and you'll look like the titular head of a mafia dynasty.
Don't get cheesy, get cheese. 
That's Amore Cheese, 66 Latitude Boulevard in Thomastown – the lords of Italian cheeses – have a four-course Mother's Day feast for $65 per person including soft drinks, Vino Bambino wines and Hawker beer (kids are $30). Start with sharing plates of stracciatella, ricotta timble, olives and smoked bocconcini with mozzarella leaf and fried mozzarella. Then move on to handmade ravioli, orange butter sauce and handmade cavatelli with sugo della domenica. Secondo is porchetta di casa, insalata mista and roasted potatoes before finishing with all the dolce. Bellissima!
For bookings and times, call That's Amore's retail outlet on 03 9463 4222.