A book like In Good Company has a special allure after a year of social distancing. The pages are filled with generous recipes and idyllic scenery from Sophie Hansen's visits to the homes of family and friends around Australia. There are snippets of stories, tips for being a generous host and a welcome guest, time-saving tricks and seasonal menus you can switch and change to suit.
But In Good Company is more than the sum of its parts. For Sophie, it's a book about how we welcome others into our lives and take care of them with food and hospitality.
"I want people to see company itself as an excuse to celebrate and cook," Sophie says. "My first book, A Basket By The Door, was about gifts and care packages. This one is about opening the doors and saying, come inside, let me feed you. Each menu took on its own life, with the contributions of people who welcomed me in."
In Good Company isn't just for the home-chefs and seasoned hosts – although they'll find a wealth of information to refine their hospitality for new occasions and locations (Holiday rental! Field! Boat! Burgundy!). If you're intimidated by the idea of a 'dinner party' or have no idea where to start, you will find this book an absolute godsend.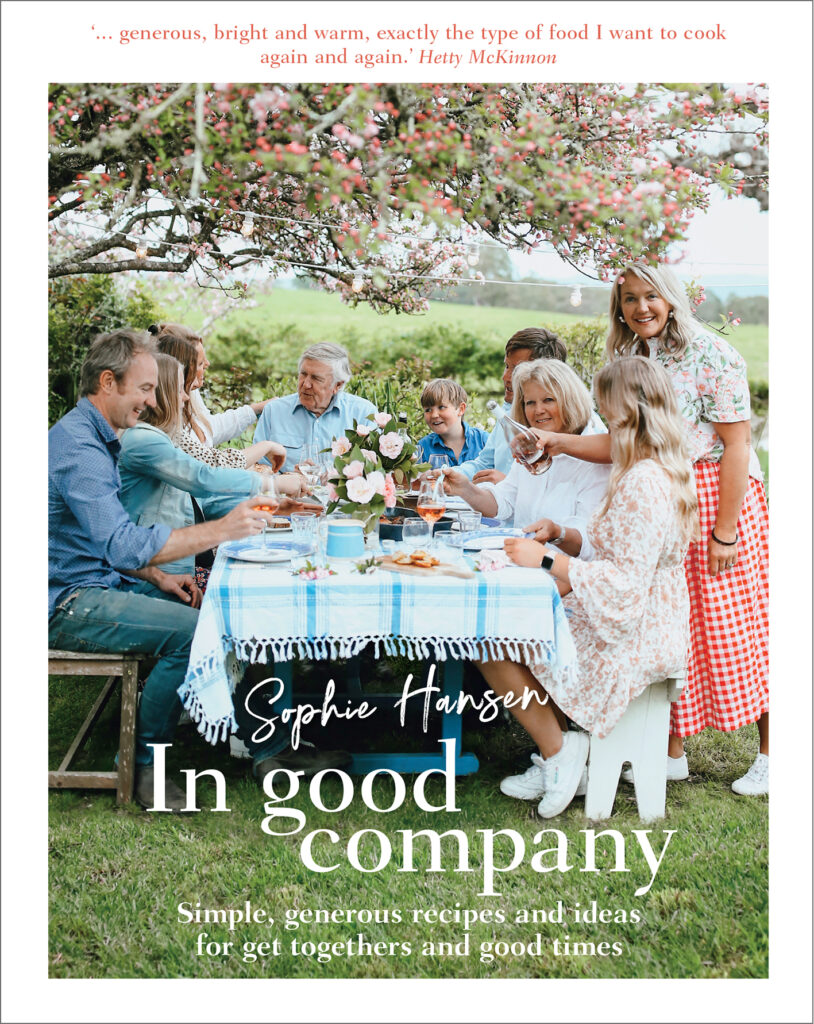 "Build your confidence by starting simple and learning a new skill with each recipe," Sophie says. "Before you know it, you've built up a repertoire, so you always have something in your back pocket, like a quick 'Visitor Cake' for afternoon tea, pastry you can make from scratch or a comforting Polpettone meatloaf that's a real showstopper when you lay it on the table."
Showstopping meatloaf? Absolutely. Sophie wants to free us from old-fashioned expectations of home entertaining – expensive, special-occasion ingredients, chef-level recipes or days spent preparing 5 different dishes for a home degustation.
Instead, it should just come down to good food at a generous table.
"We go out to restaurants for the foam and fancy plating, we go to people's homes for homely cooking," she says. "Your friends and family don't want you to be cooking and cleaning the whole time. They just want to sit at the table with you. The book has recipes you can prepare ahead, or throw together with the help of your guests – a quick Chatter Platter is perfect for that."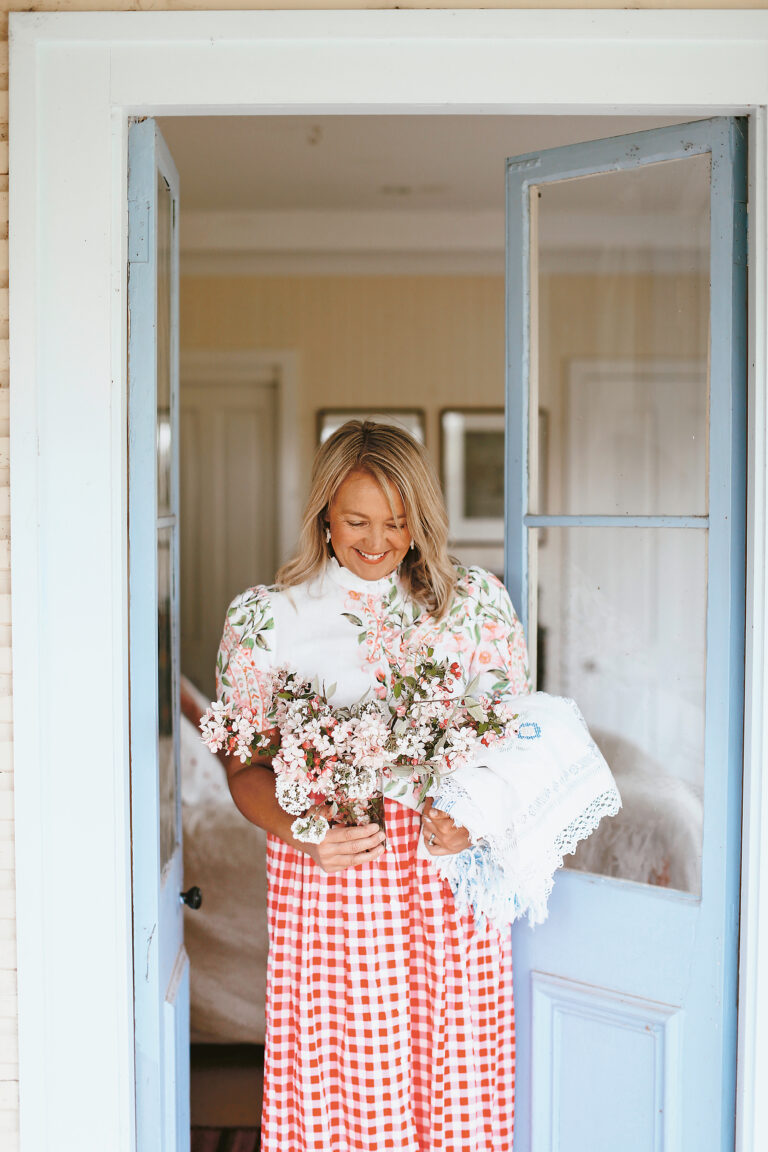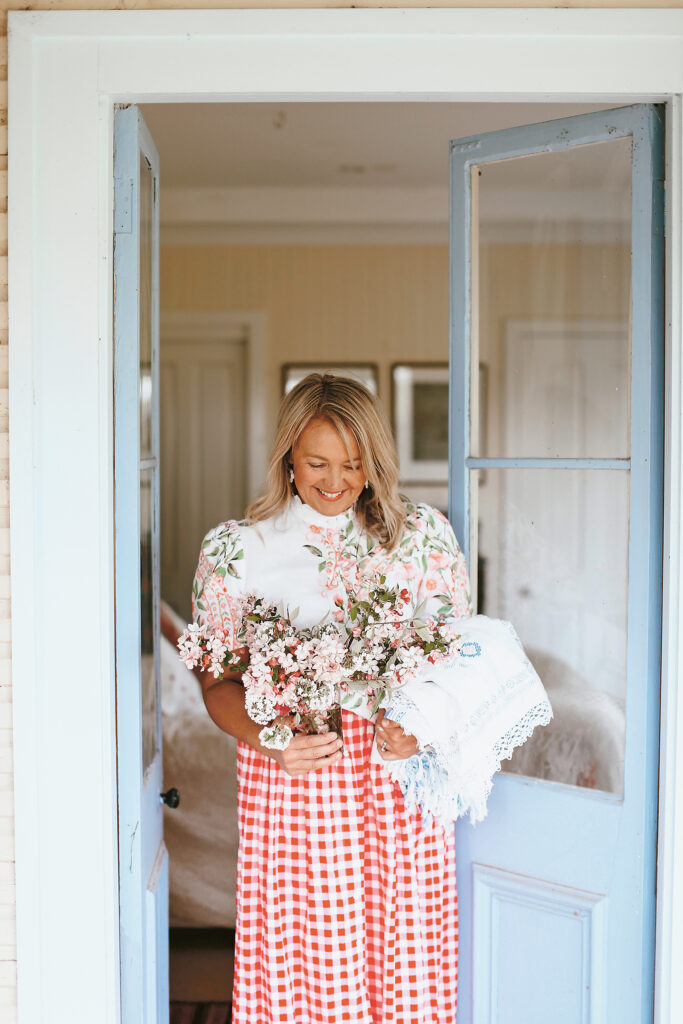 While you can use the menu plans and table-setting tips as a guide, Sophie wants people to make the recipes and advice work for them, with their own unique flourish.
"There are lots of little ways we can turn a meal into something special, even if it's just some candlelight and flowers," she says. "Get creative and put your own spin on it. Ultimately, I want people to have fun together and find joy in sharing home cooking."
Start by mastering a classic: roast beef. It's a deceptively easy no-fail recipe that – to my shock – ended up looking exactly like the picture. Just the confidence boost a roast-novice needs to feel like a hospitality maestro.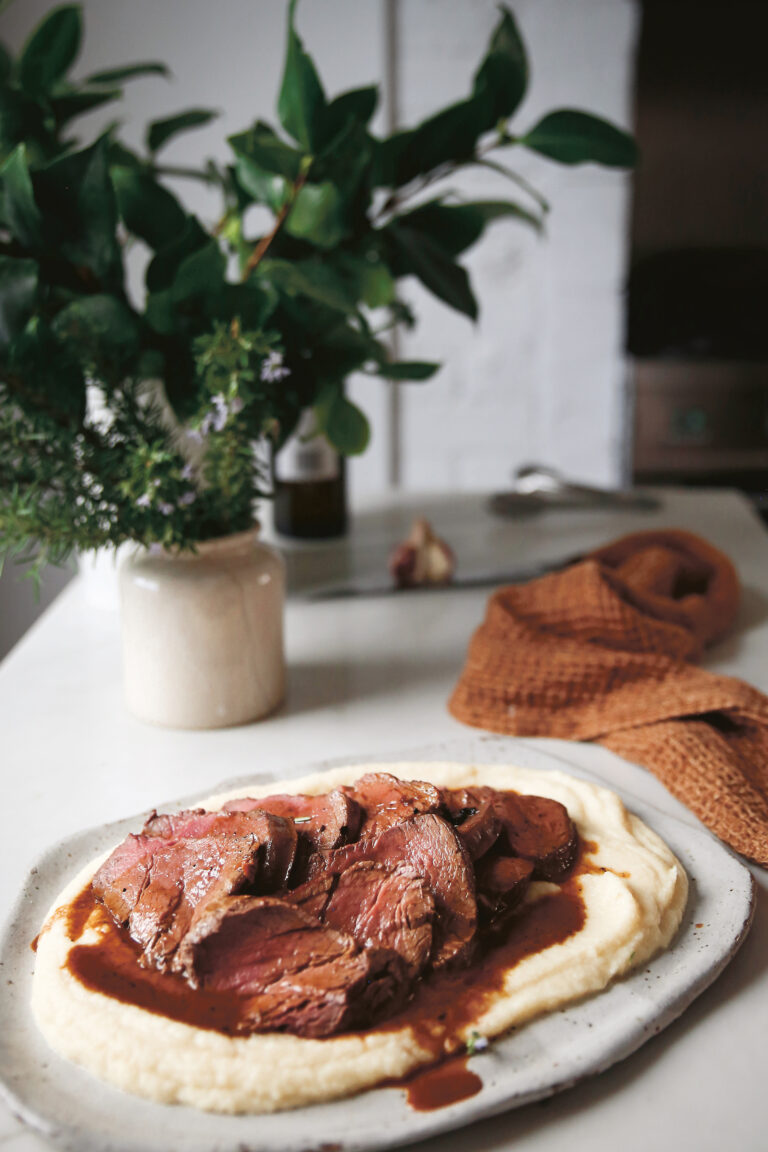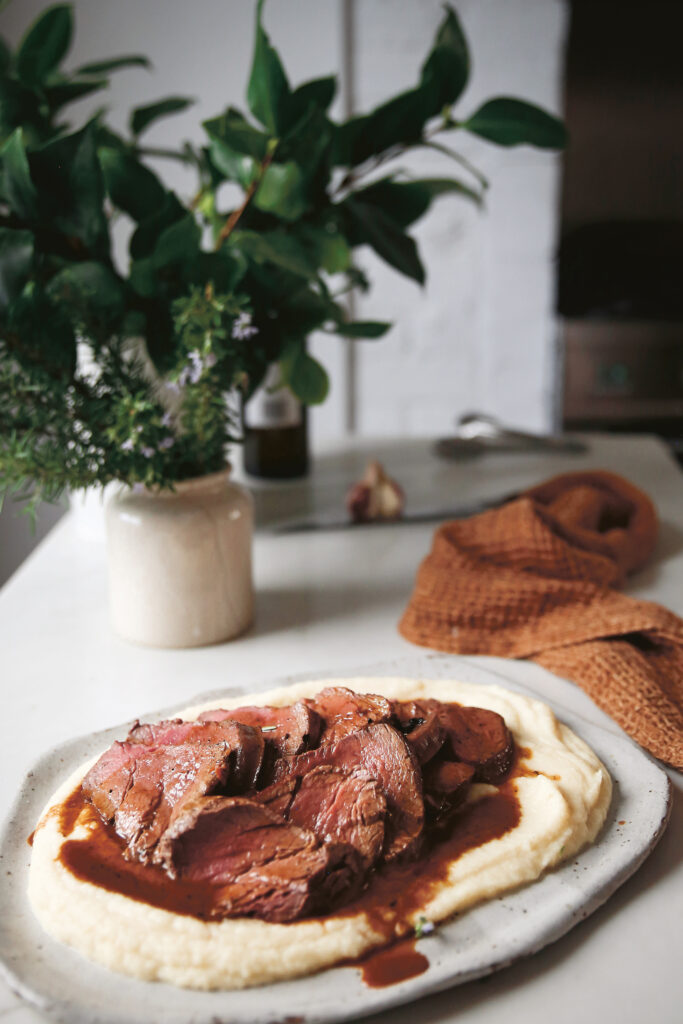 RECIPE: Roasted eye fillet with quince glaze and parsnip and onion purée (p. 249)
Serves 6
Prep time: 20 mins, plus 6 hours marinating
Cook time: 1 ½ hours
I usually make this with a fillet of venison from our own farm here in Orange (if you'd like to do the same, reduce the cooking time to 10 minutes after the browning stage – venison, being such a lean meat, needs a faster cooking time). It's my family's special occasion dish; we have it for birthday dinners or when we want to really showcase the beautiful delicate flavour and tender texture of the meat we produce. I know that venison isn't always easy to source, so here we have a beef fillet from our fantastic local butcher (hello, Michael!), which is also just beautiful.
800 g (1 lb 12 oz) beef eye fillet
4 garlic cloves, finely chopped
2 Tbsp thyme leaves
3 anchovy fillets
1/3 cup (80 ml) olive oil
1 cup (250 ml) white wine
2 Tbsp quince paste
Parsnip and onion purée
2 Tbsp (40 g) butter
2 brown onions, roughly chopped
1 kg (2 lb 4 oz) parsnips, peeled and roughly chopped
1 tsp sea salt
2 cups (500 ml) chicken or vegetable stock
Put the beef on a large plate. Combine the garlic, thyme, anchovy fillets and 2 tablespoons of the olive oil in a small bowl and mash with a fork to make a rough paste. Rub the paste all over the beef, then loosely wrap with a clean, damp tea towel or plastic wrap and place in the fridge for at least 6 hours or overnight.
For the parsnip and onion purée, heat the butter in a frying pan over medium heat. Cook the onion for about 8 minutes or until completely soft and cooked through. Add the parsnip and salt and cook for another minute or so. Pour in the stock, cover and cook for 25 minutes or until the parsnip is completely tender. Transfer the mixture to a blender or food processor and blitz to a smooth purée. Keep the purée warm until serving, or pop it into the fridge and reheat it when needed.
Preheat the oven to 180°C (350°F). Heat the remaining olive oil in an ovenproof frying pan and brown the beef all over, about 6 minutes on each side or until really well sealed. Put the pan in the oven for 20 minutes or until the beef is cooked to your liking. Transfer the beef to a chopping board, cover with foil and leave to rest for 15 minutes.
While the meat is resting, use the roasting juices to make the rich quince glaze. Put the pan over medium–high heat and pour in the wine. As it bubbles away, scrape up every little bit of flavoursome residue on the bottom of the pan. Once the wine has reduced by half, whisk the quince paste into the glaze. Thin out the glaze with a little water and season to taste. Strain the glaze into a jug and keep warm until serving.
Thinly slice the beef and place it on top of the warm parsnip and onion purée on a serving platter. Drizzle the glaze over the beef just before serving.
Images and text from In Good Company by Sophie Hansen; photography by Sophie Hansen, Murdoch Books RRP $45.00