Sexy, swish, swanky and super sultry. We could come up with many alliterations for the smashingly stunning iconic dining destination, but simply put, the name Saké alone is enough for many to recognise some of Australia's best restaurants. Stupid Sydney (did we really just say that? Oh no she didn't), has had the pleasure of two Saké restaurants for quite some time now, but Melbourne is upping it's game, with the latest arrival of numero duo (but certainly not second best) in the popular Flinders Lane.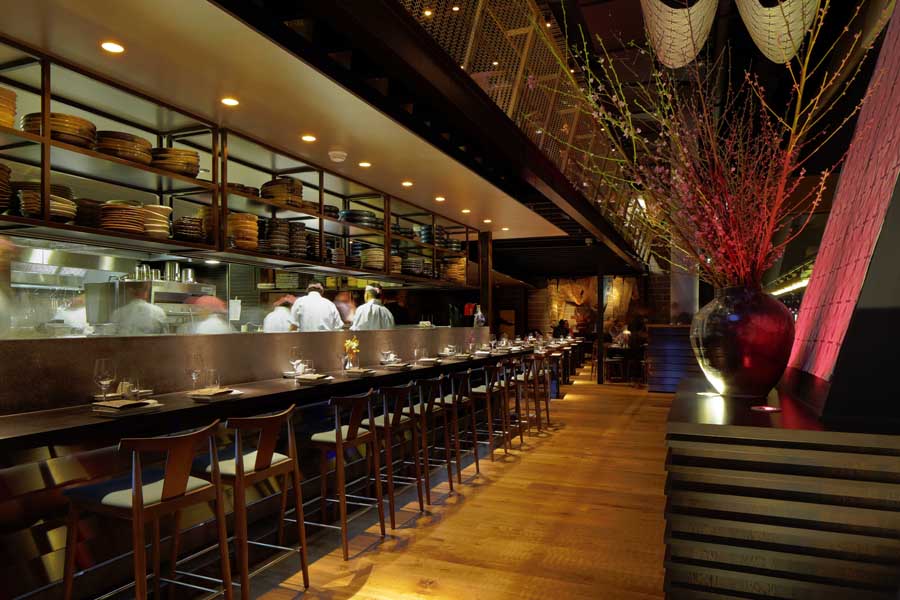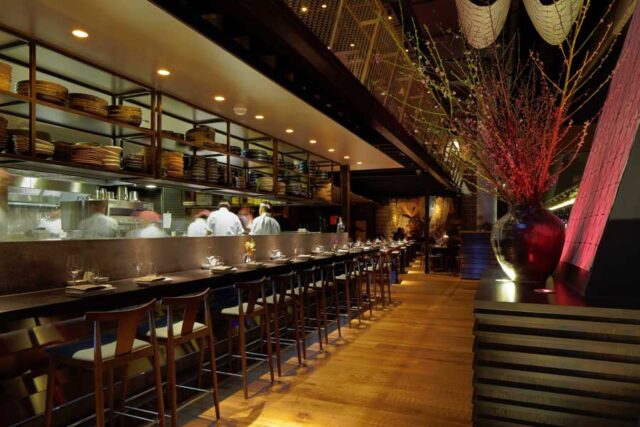 The original Melbourne based Saké holds a scenic location, adjioning the architecturally renowned Hamer Hall on one side, and the start of the Southbank promenade on the other. Packed full of theatre goers, gallery gurus, afterwork business people and tourists alike, the Southbank clientele is likely to vary quite a bit from the more CBD centric Flinders Lane version.
Right next door to some of Melbourne's best restaurants, such as Chin Chin, Meatball and Wine Bar, Cumulus Up, (we could go on forever), the new Saké has staked it's spot on the street's foodie destination reputation. But hold the eye rolls, this isn't just an attempt at gastronomic domination by offering the same menu in multiple destinations. The Flinders Lane menu differs slightly from the one at Hamer Hall, so really, diners could theoretically visit both in one week, and there'd be no sense of doubling up—unless you count eating brilliant contemporary Japanese cuisine doubling up… In which case, cry me a river.
While some things have changed, other's stay reliably similar, such as the high-quality sashimi and sushi starter options, exquisite cocktails, as well as many tapas-style dishes with an emphasis on sharing. We're super excited for the Satsumaimo ramen with roasted apple, koji and pine dashi, which sounds perfect to warm you up with the cooler weather. If you've got a big group of meat eaters, don't go past the Black Market beef brisket roasted over charcoal, served with fermented pears, broccoli and yeast.
Sake
http://www.sakerestaurant.com.au/flinders-lane/
121 Flinders Lane, Melbourne
1300 670 910