You know where's better than Melbourne locked in the icy grips of winter and our pretty much dicey-at-best weather for the next six months (c'mon, let's not pretend)? Italia, that's where. Beautiful, majestic, long-legged Italy.
But if you're not in a position to fuga (that's Italian for 'escape'. We hope. Thanks, Google Translate) out of Winter's City and into an Aperol spritz on the Amalfi Coast with some tanned god/dess who looks at you with wanton desire across a plate of antipasto from a white ledge-side balcony with an uninterrupted view across the sapphire sea and you're thinking, "this is our Forever Place, Carlo/a/whatsyername" then don't worry, you can have all of the Italy right here in Melbourne for one day only on Sunday, May 27.
Now in its fifth year, The Italian Wine and Food Festival is straight-up awesome. Everything you could imagine Italiano across food e vino will be there under the magnificent grand arched roof of the Royal Exhibition Building in Carlton.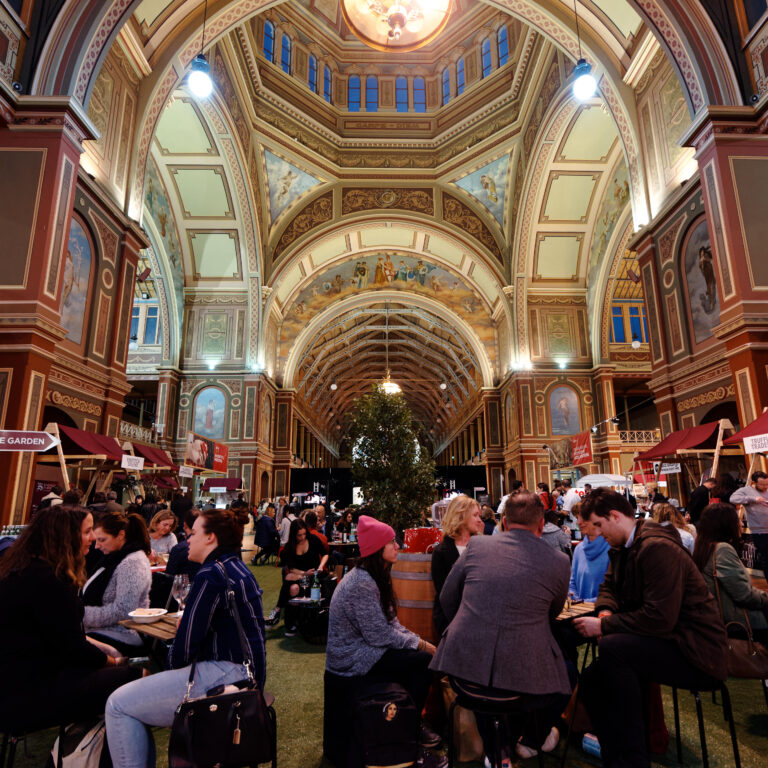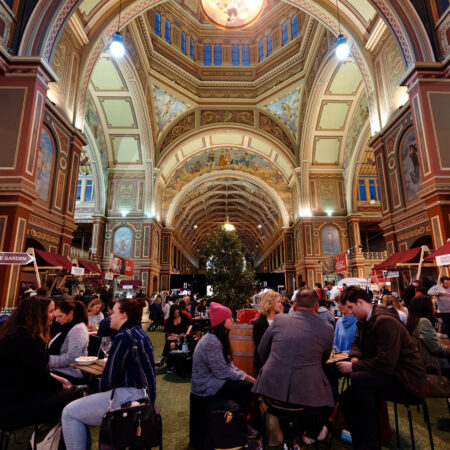 Melbourne's leading maestros of Italian cuisine will be on-site presenting their own unique demonstrations throughout the day (yep. Learn the tips to mastering gnocchi, for example) from chefs such as Joe Vargetto (Mister Bianco + Massi), Jesse MacFadden (Massi), Johnny di Francesco (400 Gradi), and Dusty Treweek (Bottega) among others.
A self-confessed geek, Treweek said one of the greatest aspects to the Italian Wine and Food Festival is to be around like-minded chefs, cooks, exhibitors and attendees.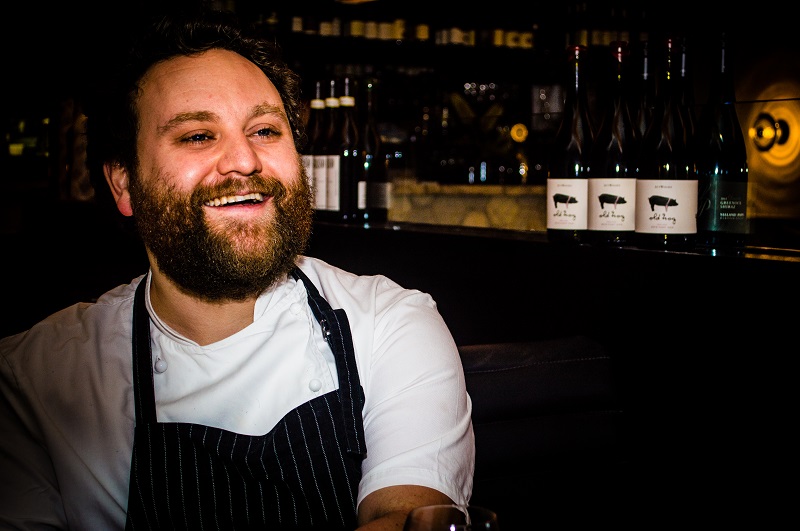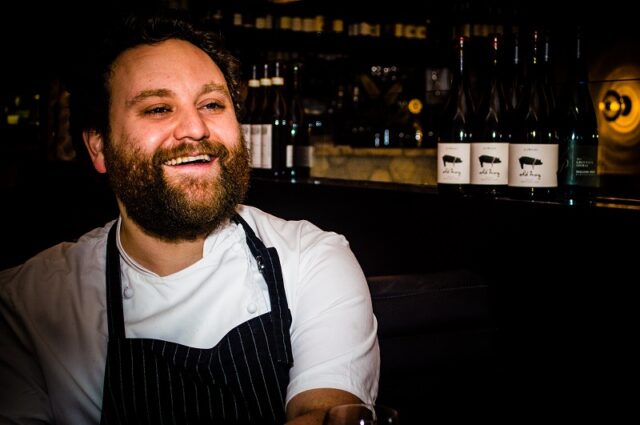 "I'm looking forward to being around and with people with a similar passion and understanding for Italian food," he said.
Treweek will represent Bottega on the main stage at 3pm where he and farmer, Judy Croagh, will go through the art of making his ricotta gnocchi with Western Plains pork and cime di rapa (imagine the offspring of broccoli and turnip leaves); a marriage of northern and southern Italian cuisine enveloped in Camapania-styled sauce with pecorino sitting by wanting to get in.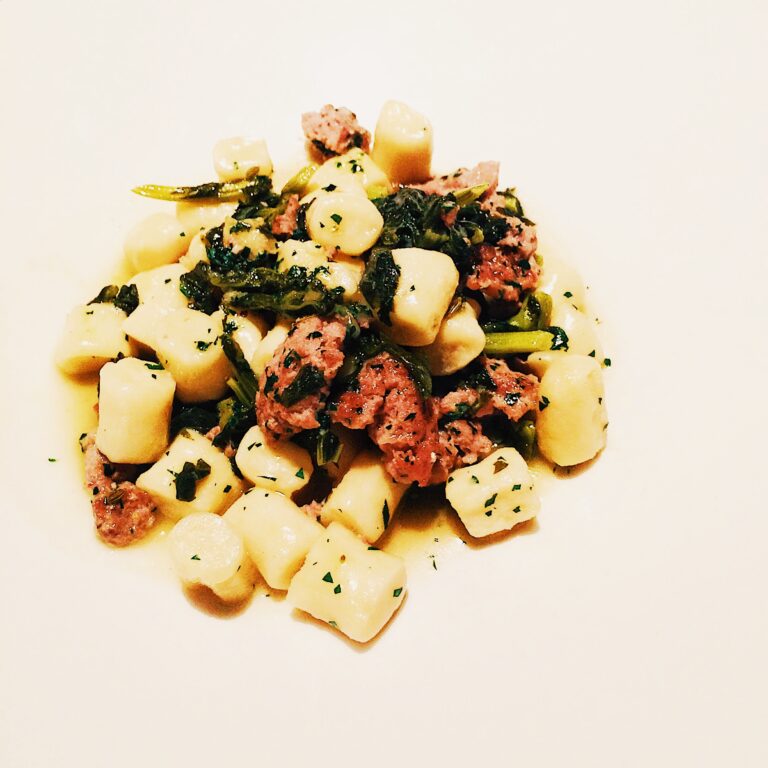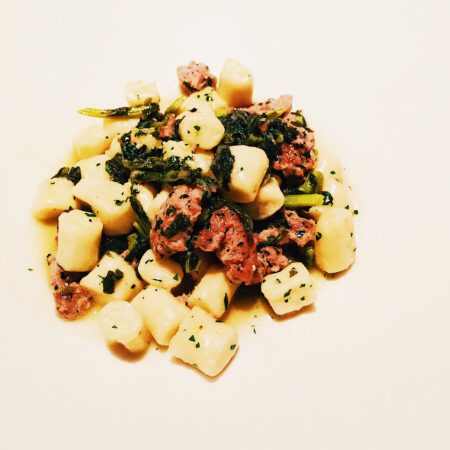 Treweek's dessert dish will be a tonka bean (think marzipan-ish/amaretto-ish flavours) panacotta topped with a pureed ricotta and Sicilian-pistachio crema and crowned with amaretto cherries and Baci chocolate.
And what's Treweek's tip for mastering gnocchi?
"Use as young and fresh a ricotta as you can. A good sign is if you receive it warm."
"A ricotta gnocchi won't fill you up as much, which means you can check out more of the festival without needing a nap," he said.
There actually won't be time for a nap, Lisa. As well as demonstrations there will be a festival marketplace so you can replicate what you've seen and learnt at home and smugly show your friends and family just how magnifico you really are. Plus free coffee from Espresso di Manfredi and a bruschetta station by Mutti as well as pizza acrobatics by 400 Gradi, and live music all day.
And wine. Delicious, Italian vino. Did you know Italy's the world's biggest producer and exporter of wine. Well it is. You can tell people that, Peter, and they will love you for it (probably not, you can be a smug prick when you want to be, so keep it to yourself). Explore Italian and Aussie-Italian wines region by delicious region and discover your favourite new Prosecco, Barolo, Amarone or Chianti. Meet winemakers and importers, learn all about the grape varieties, the regions, and best of all, how good they taste. Delve deeper with an Italian Wine Masterclass, or relax and soak up the atmosphere with a glass from the wine bars in the trattoria style wine gardens.  Not into wine (what's wrong with you?) then there's Moretti Beer on tap, or sip on an authentic Italian cocktail from the Aperitivi Bar, serving up spritz all day!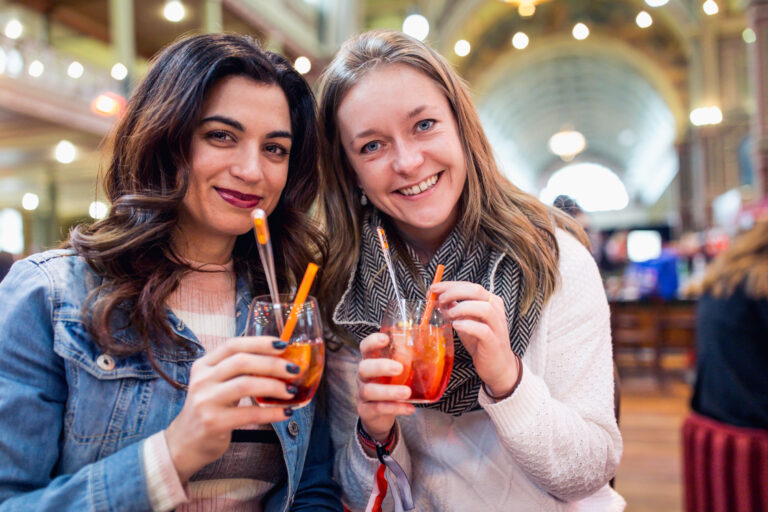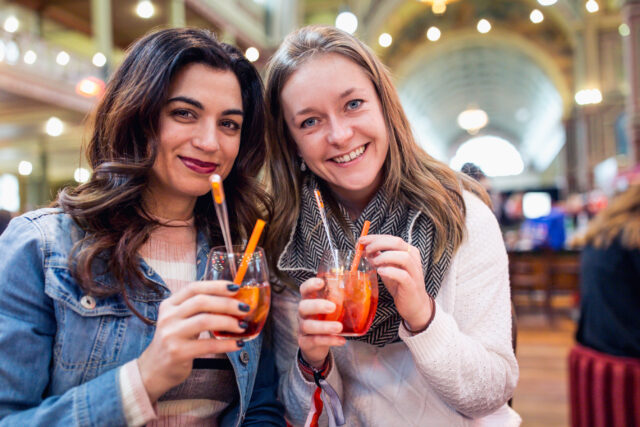 Tickets can be pre-purchased from $25 (including things!) or $30 at the door (still including things!) and range right up to a Vino Grande Pass (yep, an all-day wine zone entry and lots of other things! – Make sure you eat from the pop-ups, Hannah. Don't get loaded. Keep it nice. Good girl). Kids under 18 are free (one per paying adult).
So don't let the last weekend in autumn go to waste by gnashing your teeth at Melbourne's looming winter. Get to the festival, eat, enjoy, and toast a Prosecco to winter. Because you're not going to let that bitch get the better of you in 2018. Saluti!
Buy tickets here.