Struggling to think of the perfect gift for the foodie in your life? Boy, do we have you covered!
For the Cheese Lover
When it comes to those What-On-Earth-Do-I-Buy-Them friends and rellies (Dad, we're looking at you), the 30-strong range of artisan cheese and booze hampers from Milk the Cow Licensed Fromagerie may just be your Christmas saviour.
The drool-worthy combinations include Whisky and Cheese, Beer and Cheese and French Sparkling and Cheese, to name but a few. There is also a solid selection of fromage-only options such as Stinky Cheeses, Big Blues and even Rennet-Free for the vegetarian in your life.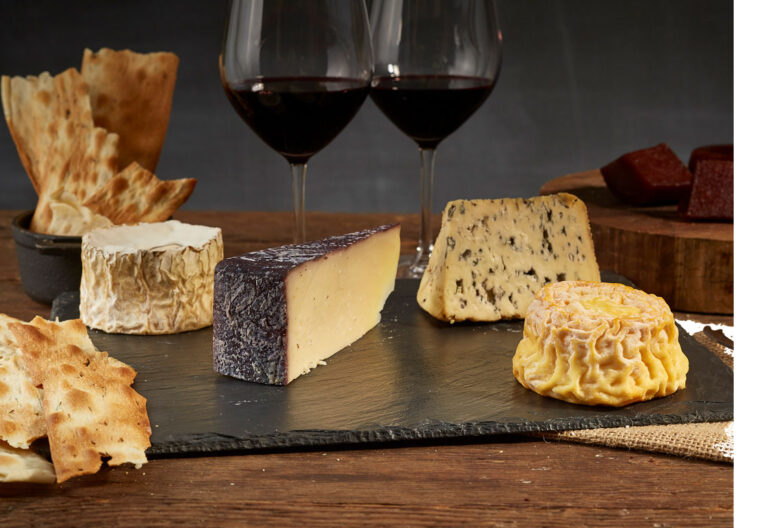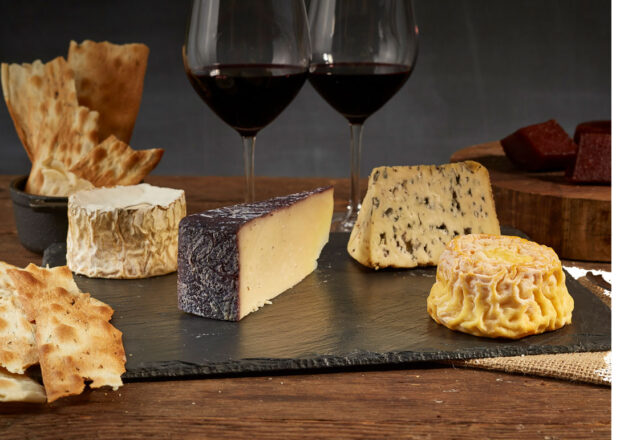 Especially for Christmas, the clever cheesemongers have weaved their magic to come up with some seasonal hampers that include festive cheeses only available for a limited time. Ceramic keepsake Stilton pots, triple cream cheeses with truffles and spice-rubbed cheeses all feature, helping to make it a very merry holiday feast indeed.
Hampers start from $85.00
Purchase online at milkthecow.com.au for same day Melbourne Metro delivery or pre order and pick up instore at St Kilda (157 Fitzroy Street, St Kilda).
Phone 03 9537 2225 or email [email protected]
The Craft Beer Experience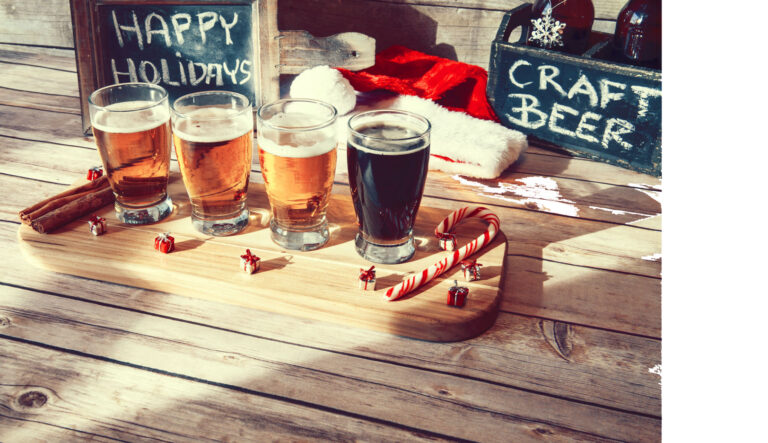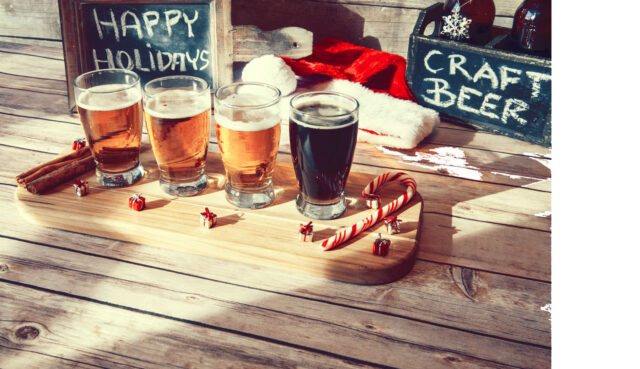 The perfect stocking filler for the craft beer lover is here!
Join Melbourne's first sole craft beer tour operator and experience local beer at its best. Ben's Brew Tours has collaborated with some of the city's best brewers, stockists and specialty bars to bring you one step closer to your favourite brews. From Hawkers, 3 Ravens and Moon Dog to Boatrocker, Dainton and Bad Shepherd, there's something for everyone's "beer-o-meter" on a Ben's Brew Tour!
Want kudos as a champion gift giver?
Get on board Ben's Brew Tours gift vouchers. Choose a specific tour or amount. Check out our website to purchase! All vouchers valid for 12 months.
Corporate Bookings or Special Events?
Awesome! We have special rates when booking a full tour. Get in contact and we'll make it happen!
Cheers and Merry Christmas from the team at Ben's Brew Tours.

bensbrewtours.com.au
Moroccan Preserved Lemons

The Spice Library's signature spray free preserved lemons is the quintessential ingredient used in Moroccan and Middle Eastern cookery. This speciality creation is tangy and delicately spiced in flavour. The skin is used in tagines, salads, grilled vegetables or fish.
For more global flavours visit The Spice Library Online Store or the nearest good grocer.
Locally Made Moroccan Preserved Lemons: $10.00
AVAILABLE ONLINE FROM THE SPICE LIBRARY
www.thespicelibrary.com.au  | [email protected]
Persian Ghee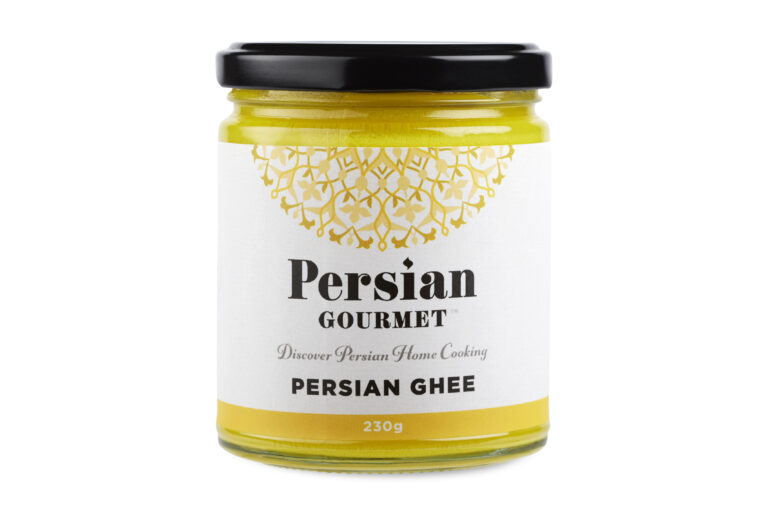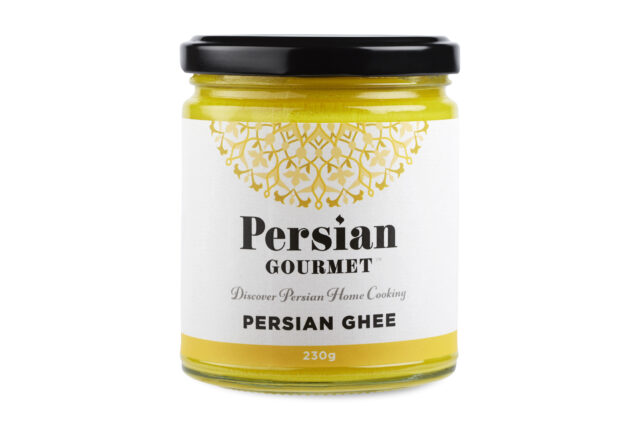 Australian Made Persian Gourmet Ghee is a "Must-Have" cooking oil for all foodies who seek a healthy alternative.
Persian Ghee is a clarified butter with a subtle nutty aroma and flavour. It is a healthy substitute for cooking oil due to its high smoking point and being stable at room temperature for a long period.
This golden goodness makes a beautiful gift for your foodie loved one.
Persian Ghee 230g: $10.00
AVAILABLE ONLINE FROM PERSIAN GOURMET OR NEAREST GOODGROCER
The Pig and Whistle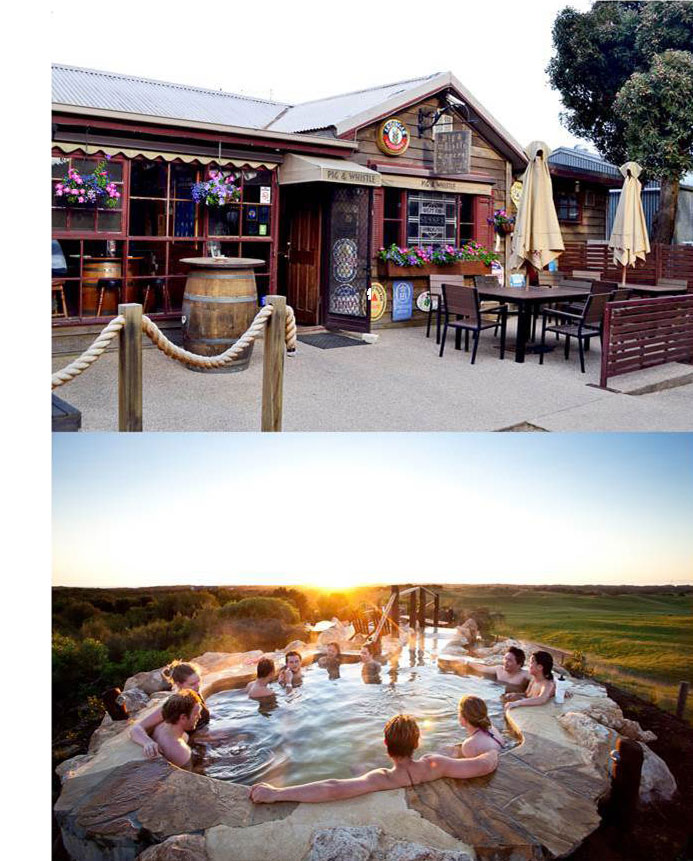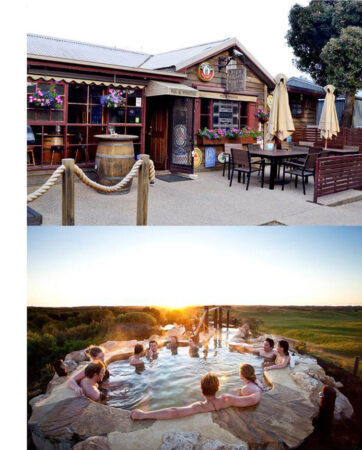 The Pig & Whistle in Mornington Peninsula is excited to announce that we've team up with Peninsula Hot Springs to offer one of the most gluttonous experiences you'll be able to find this Christmas!
Indulge in all of the perks like a two-course meal comprised of our signature selection of comfort food and then soothe away in the natural thermal mineral pools at the Hot Springs, located just minutes away.
These experiences would make the perfect gift for relatives and loved ones, and can be snapped up at only $95. Deals this good don't last forever – book now!
The Pig & Whistle
365 Purves Rd, Main Ridge (03) 5989 6130
thepigandwhistle.com.au/tourism-packages-2
A GIFT FOR THE BURGER LOVER
Hello SAM is one of Melbourne's most loved burger bars where all appetites are catered for.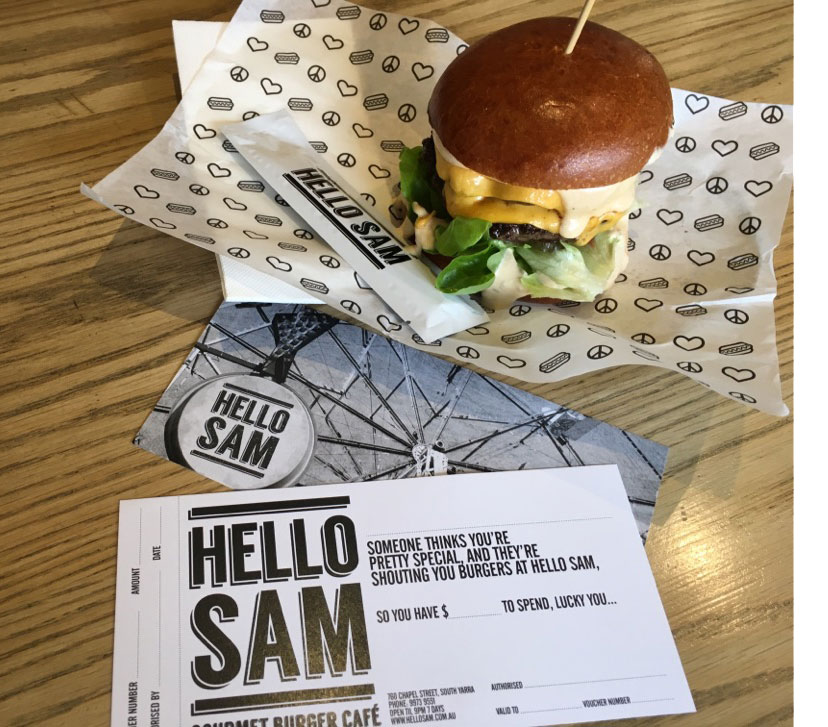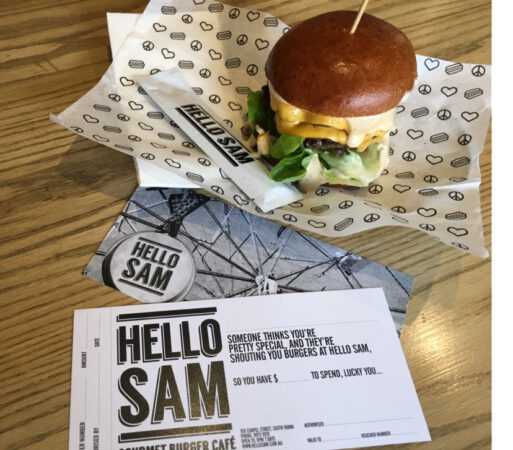 Our manageable Simply Sam combines 100% Aussie Angus beef, lettuce, tomato, onion and house mayo. At the other end of the spectrum is the Juicy Lucy – a mozzarella stuffed beef patty with bacon, cheddar, pickles, onion, mustard, barbecue sauce and an option to add our famous southern fried chicken. We also have a delicious salmon burger, breakfast options and we cater for both vegetarians and coeliacs.
Side options include beer battered onion rings or chips, loaded fries and sweet potato fries. In the fridge, you'll find local and international beers and ciders, Australian wine and French champagne, though you might give them a miss once you see the milkshakes!
Pick up and gift voucher for the perfect Christmas present.
Hello SAM Burger Cafe
760 Chapel Street, South Yarra
9973 9551
www.hellosam.com.au
THE SCHALLER STUDIO – BENDIGO
This Christmas, take the family out of the city to Bendigo.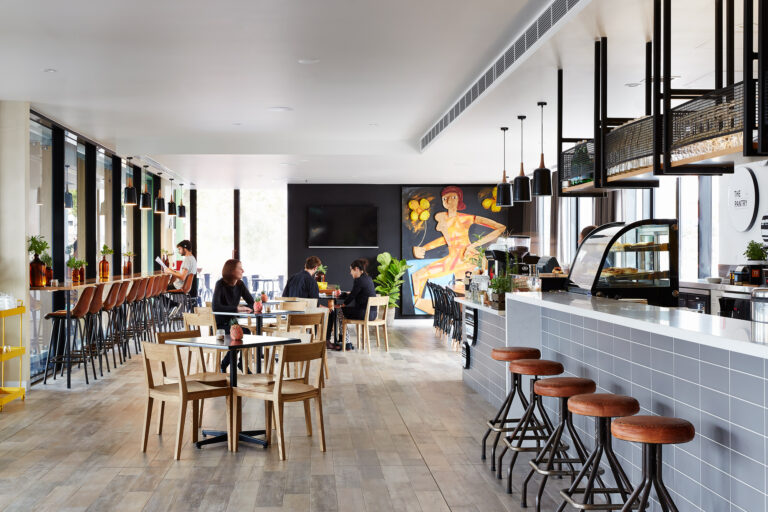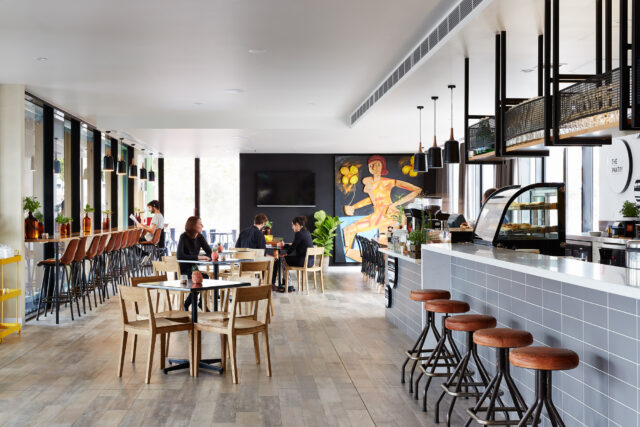 Drawing from the art and cultural overtones of Bendigo, The Schaller Studio is inspired by contemporary expressionist artist Mark Schaller and his working studio. Working fluently across a variety of art forms including sculpture, ceramics, and painting, the Melbourne based artist uses a bold array of abstract shapes and colours to capture his visual experiences and local surroundings.
On the corner of Lucan and Bayne Street, Bendigo, The Schaller Studio is a hop away from the vibrant arts precinct. Start your day at The Pantry offering locally sourced produce, then jump on a yellow Lekker bike, The Schaller Studio tram or a Smart Car to discover the hidden gems of Bendigo.
(ph): 1800 278 468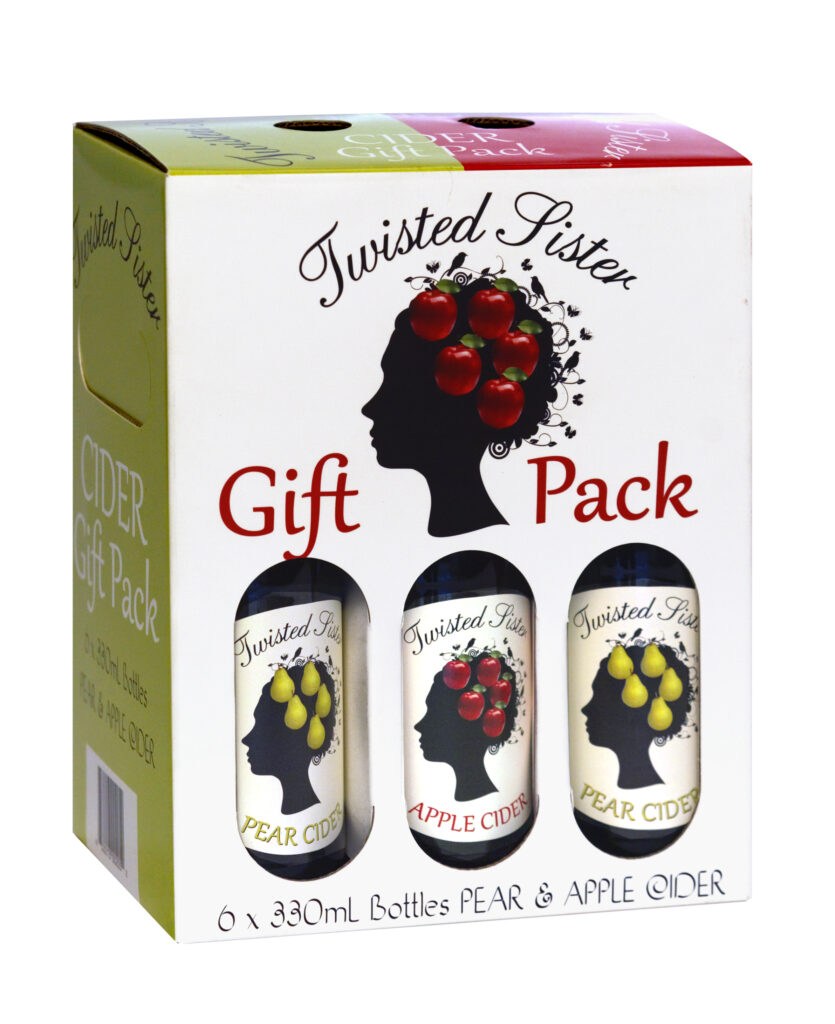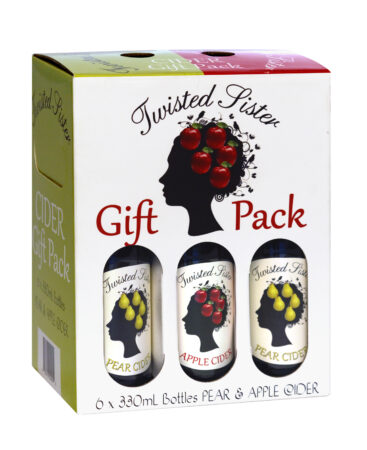 A FRESH TWIST ON GIFTS
Twisted Sister Cider has been developed over two years by Grand Ridge Brewery founder Eric Walters and his four daughters. Both ciders are crafted using top quality Gippsland fruit with no added sugar, artificial flavour or concentrates. These crisp, dry ciders are sure to impress and the mixed pack makes for a great, affordable Christmas gift.
Each cider pack contains three bottles of Twisted Sister Apple Cider and three bottles of Twisted Sister Pear Cider. Grand Ridge also offer mixed beer gift packs containing six different beers from their award-winning range. RRP $25.
Ask for Grand Ridge Beer and Twisted Sister Cider gift packs at your local liquor outlet or shop online at
THE DEADMAN'S DOZEN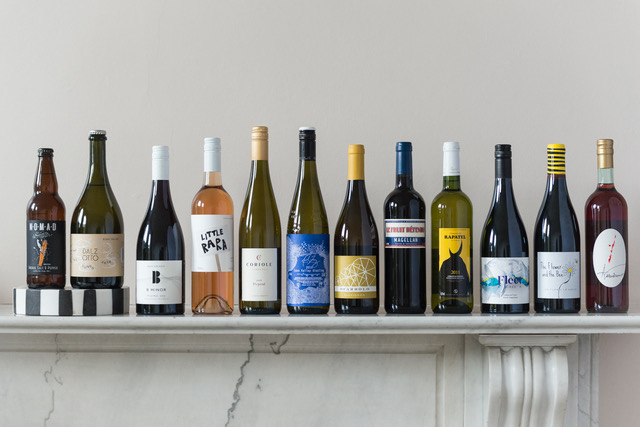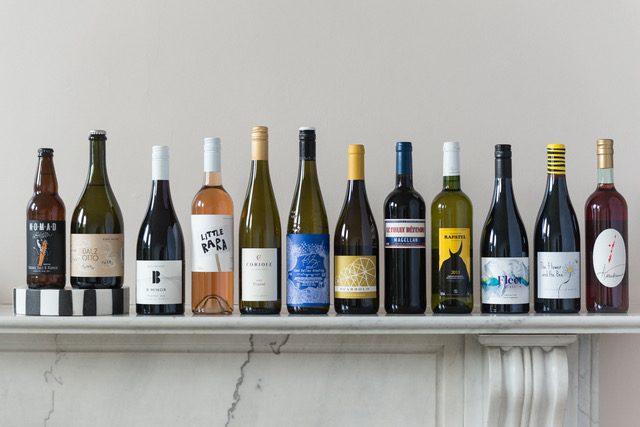 A changing, mixed dozen wine selection procured by the team at Andrew McConnell's Fitzroy wine bar – Marion. The Deadman's Dozen is a celebration of seasonal, unique and mostly limited production wines, presented in a take-home box.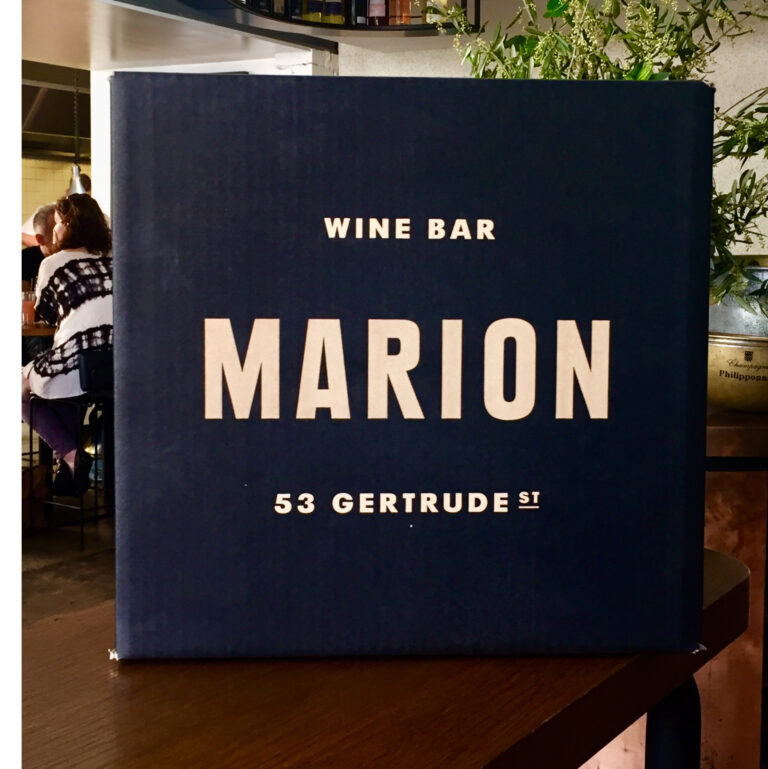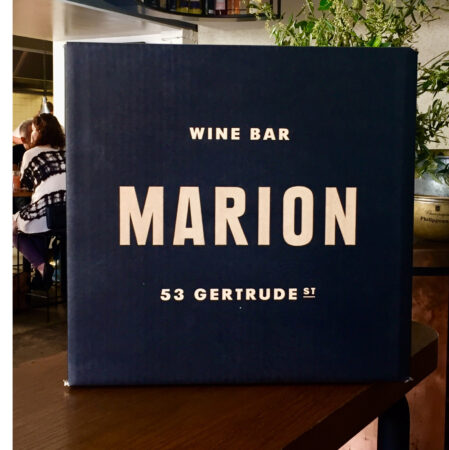 The Deadman's Dozen is available to purchase whenever you visit Marion, for $270. That's only $22.50 per bottle – exceptional value for some truly outstanding and enticing wines. Six month subscriptions are available too (if you're feeling extra generous).
Subscriptions include free delivery within the Melbourne metro area.
Marion
53 Gertrude Street Fitzroy | 03 9419 6262
[email protected]
www.marionwine.com.au
SUPERNORMAL THE COOKBOOK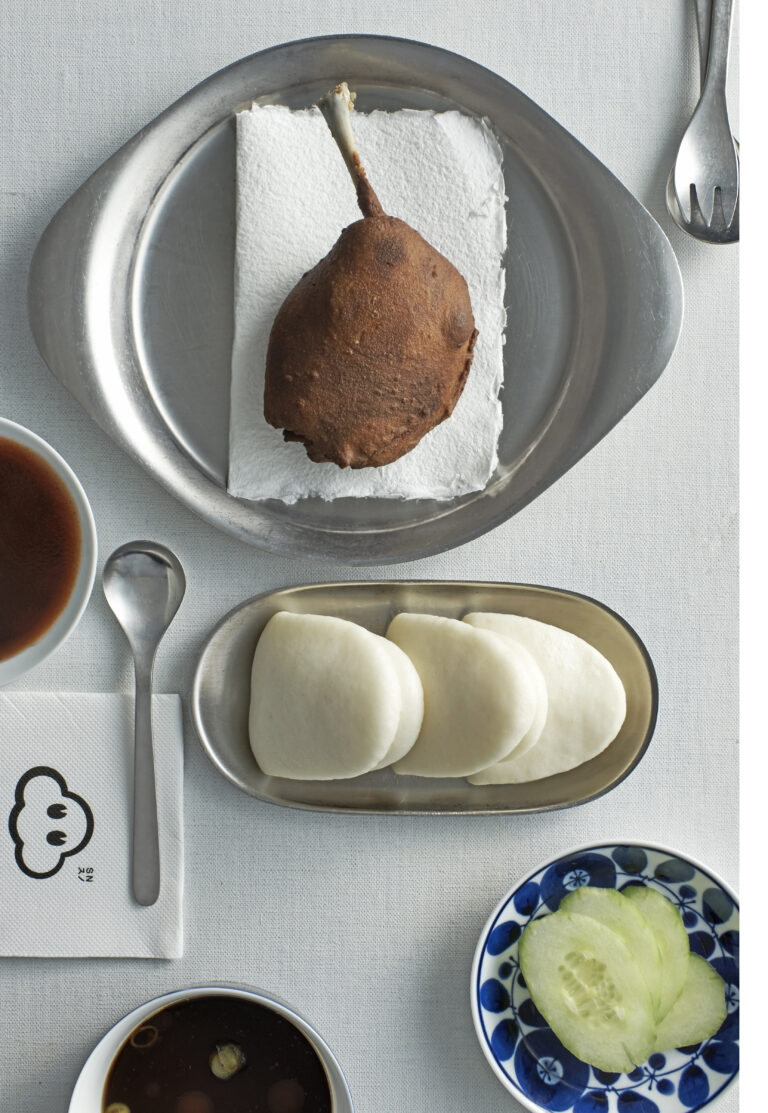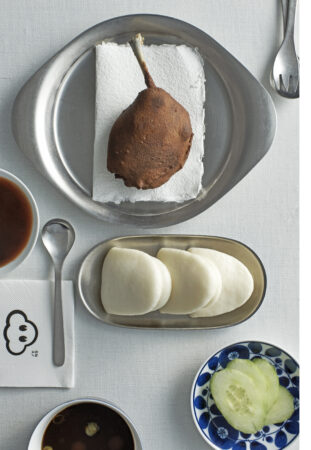 "The story of Supernormal is a story about what I like to eat and cook. It's about cooking in Hong Kong and shanghai and the confident simplicity of Japanese food. It's about the irresistible lure of dumplings and tonkatsu, the comforting serenity of ramen, the bracing kick of kimchi and pickles, the addictive qualities of pipis and xo. It's about midnight snacks and lunchtime feasting. It's about watching flavours from Asia, Europe and Australia play nicely together and, of course, it's about celebrating the shared table and eating well".  Andrew McConnell
Give the gift of Supernormal for Christmas this year, with the Supernormal cookbook – the perfect present for your food loving friends and family.
The Supernormal cookbook is priced at $60.00 and available in house or via the Supernormal website:


MElbourne's favourite Restaurants
Apples + Pears Restaurant Group have a range of great gift ideas to spread seasonal cheer this Christmas. Visit their one-stop online shop to find the perfect presents for all your foodie friends and family.
Delicious dining vouchers to be enjoyed at Red Spice Road, Red Spice QV, Burma Lane or Meat Fish Wine are sure to bring a smiling face and happy belly to your loved ones. Or perhaps you have a few home chefs on your gift list? The Red Spice Road an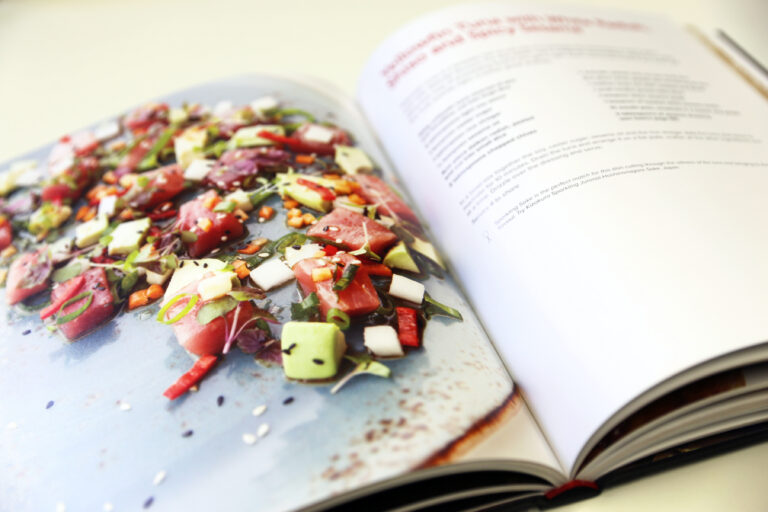 d Road to QV cookbooks will have them busy in the kitchen recreating all the beloved dishes from talented Executive Chef – John McLeay – including the famous pork belly! Head to their online store now (store.apeg.co) and fill your Christmas shopping cart with delightful festive goodies!
SHOP ONLINE:  https://apeg.co
FOR THE COFFEE PUREST…
Traditional Stove Top 6 cup coffee maker 2 Pantone series espresso cups and 250g Urban Gotham coffee.
The micro batch roasted coffee origins are sourced from Rainforest Alliance plantations in West Brazil and South Mexico. To compliment the blend is a small yielding origin added from Far North Queensland.  The coffee is full bodied,sweet and the aromatics intense made from the classic Italian Stove Top.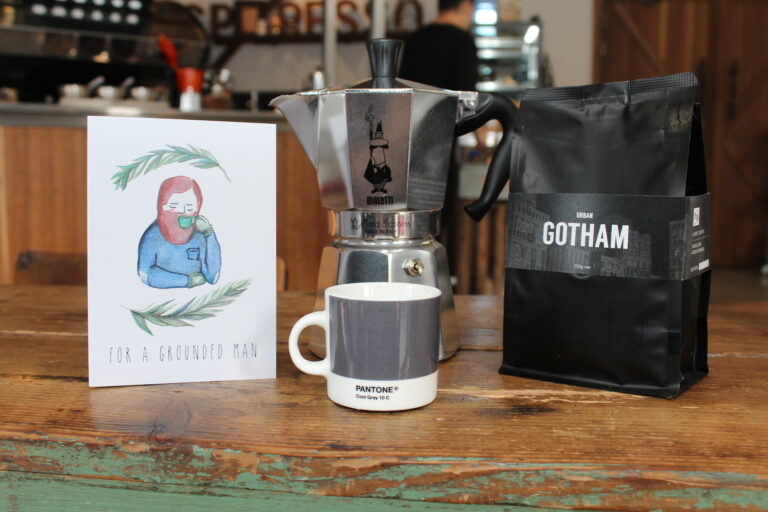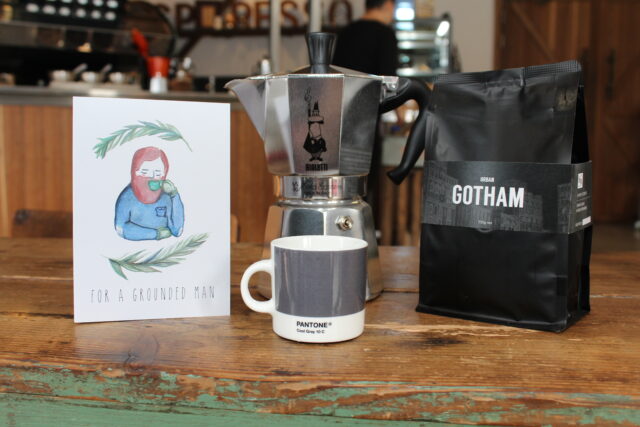 AVAILABLE FROM 30KERR65
30 Kerr Street, Fitzroy
[email protected]
Ph: 9416 2077
MELBOURNE FARMERS MARKET
Make this Christmas an ethical one by shopping at Melbourne Farmers Markets!
Visit our accredited farmers' markets for all your Christmas fare – whether it's free-range turkeys and ham, freshly picked vegetables and berries, Christmas puddings, gingerbreads, fruit pies or craft beers and wine.
By purchasing directly from local farmers and producers, you're ensuring your festive spend supports local Victorian communities.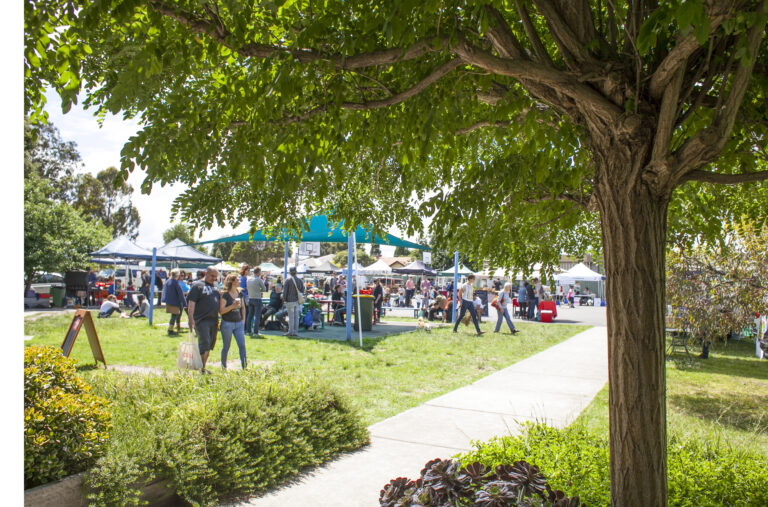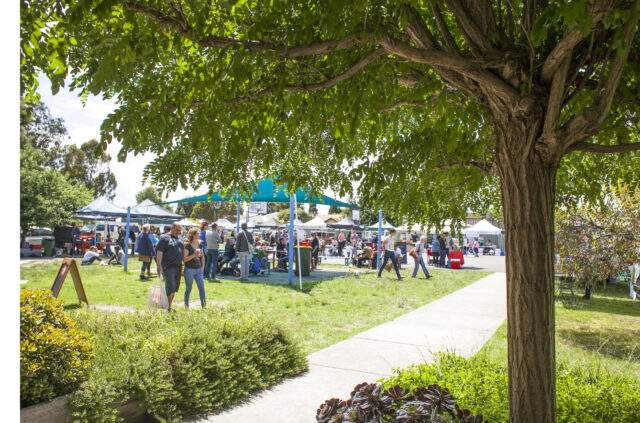 Take the stress out of the festive season and pre-order ahead of market day, from a range of featured producers on: mfm.com.au/online-christmas-shop. Producers will then have your orders ready for collection at the Christmas Eve farmers' markets – Coburg Farmers Market and Slow Food Melbourne at Abbotsford Convent, 8am to 1pm Saturday 24 December.
Don't forget to subscribe to our weekly market news on mfm.com.au for full details on all our accredited farmers' markets:
#CarltonFM #CoburgFM #CollingwoodFM #FairfieldFM #GasworksFM #RingwoodFM #UniMelbFM #SlowFoodMelbFM
Silver Spoon Estate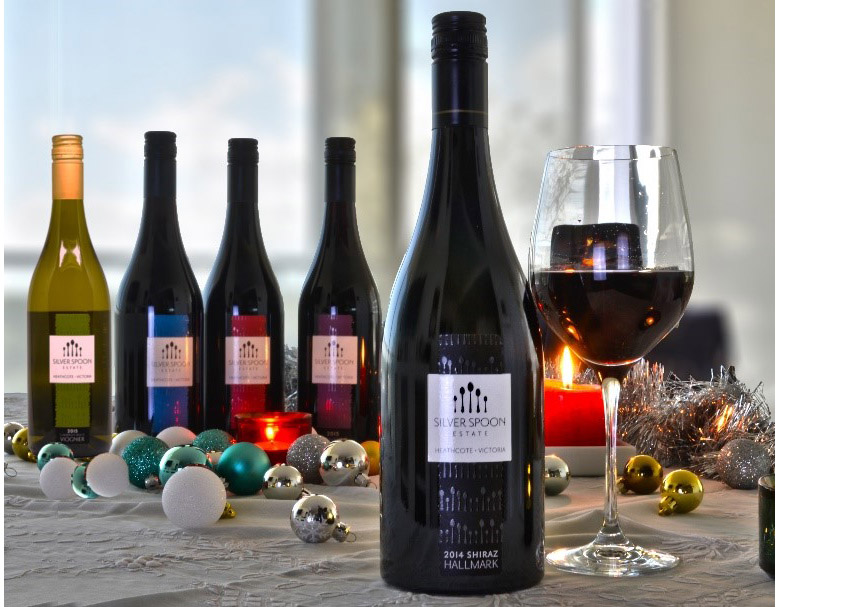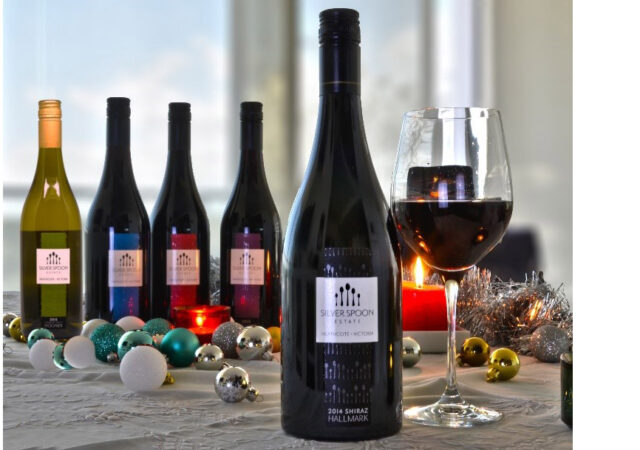 Silver Spoon Estate brings you an amazing selection of Estate grown Heathcote wines to cater for all your Christmas dinners and functions, with beautiful wine gifts to also purchase whilst overlooking our vineyards and beautiful vista.
We specialise in dry-grown French and Spanish grape varietals – including Viognier, Grenache, GSM, our award winning Heathcote Shiraz, our Monster Shiraz and our very latest dessert wine – Cambrian Gold Viognier.
Our Cellar Door has a Christmas Shop now open within the winery and Cellar Door to showcase hand crafted wood-work and wooden pens, beautiful hand craft items for that special someone and local Heathcote Artists Inc works of art including paintings and drawings for sale.
Open from 11-5pm every weekend and weekdays by appointment, and for private wine tastings and events.
You won't be disappointed with the quality, variety and stunning wines and gifts to choose from.
Only 15 minutes drive north of Heathcote town, or 15 minutes drive south-east from the Toolleen Hotel.
503 Heathcote-Rochester Road (C347)
Mount Camel
Phone: Tracie 0412 167 927 for enquiries
BUY THEM A BREWERY THIS CHRISTMAS!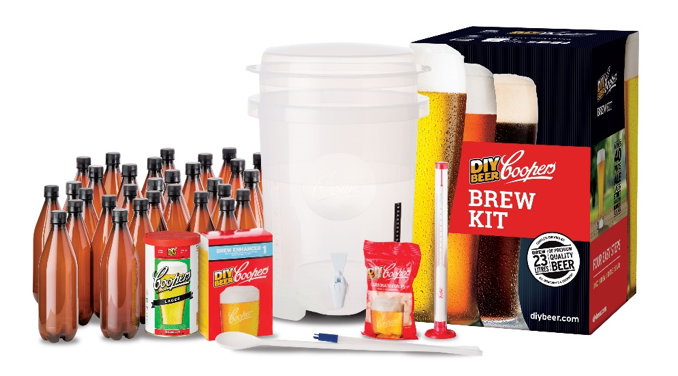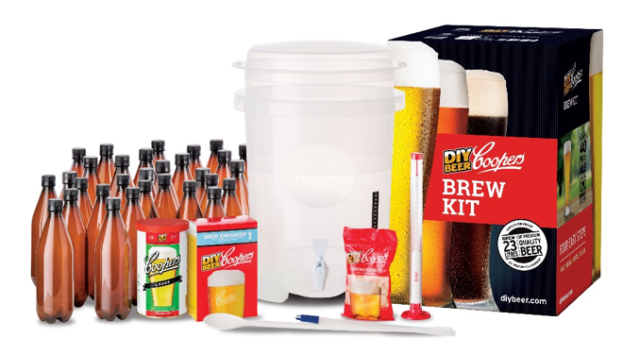 Brewing great tasting beer at home is so easy with the Coopers DIY Beer Brew Kit.
The kit includes everything needed to make 23 litres of great tasting beer – that's equivalent to 60 x 375ml stubbies. From the patented fermenter to PET bottles, caps and a can of Lager brewing extract; it's all in there ready to go. If only all DIY projects were this easy!
For a limited time, just $99 at select Dan Murphy's and Big W stores.