Winter is days away and, let's face it, the weather is going to be complete shit between now and, well, if you're in Melbourne, early 2019. If you escape catching a cold during this bleak period then, Helen, your genes need to be bottled and saved for the future of our species. But, if you're like the rest of us (normal people, Helen) then you're probs going to be snot-ridden, dour, take a day off work and end up watching Studio Ten for reasons unknown and contemplate your imminent end of days (could be the cold, could be watching Studio Ten. Same same).
Anyway, you know what blasts a cold? Curry. Beautiful, delicious, rich and wonderful curry. And the Countess of Curry herself, Anjum Anand, has given GRAM readers her very own cold-blaster curry.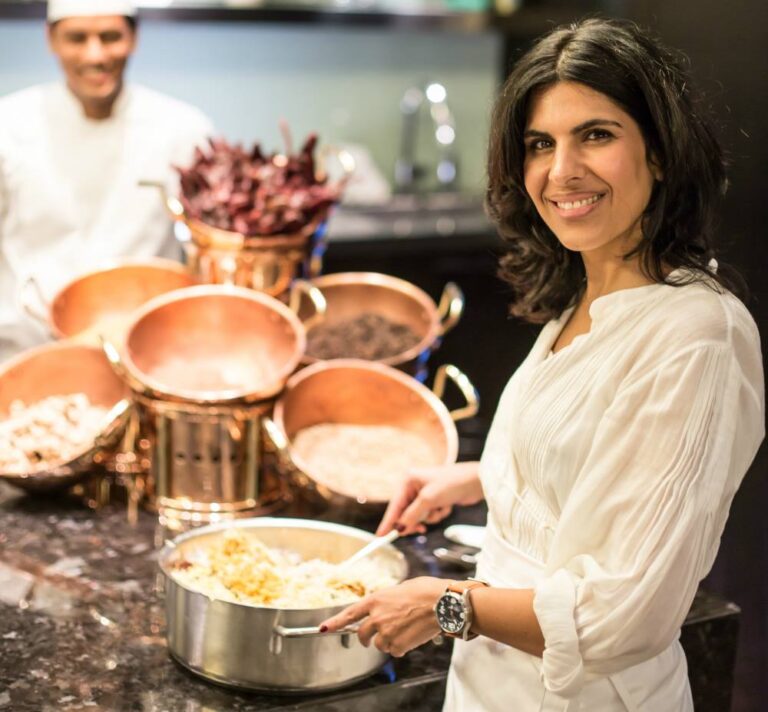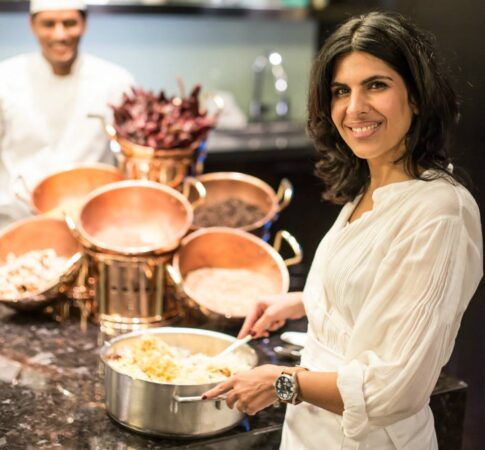 Better still, she's giving away a whole sample pack from her Spice Table range. All you need to do is follow GRAM on Insta at @gram_magazine, post a pic of your very own cold-killer curry, tag us and add the hashtag #grammagazine and we'll make sure you're in the running. The best curry wins. Winner announced Sunday, June 10.
What do you win? An 'I Love India' cook book by Anjum herself, 2 x The Spice Tailor Street Food kits, 4 x The Spice Tailor sauces, 3 x The Spice Tailor chutneys and 2 x The Spice Tailor daals. Delish.
Now, here's the recipe to kill that cold: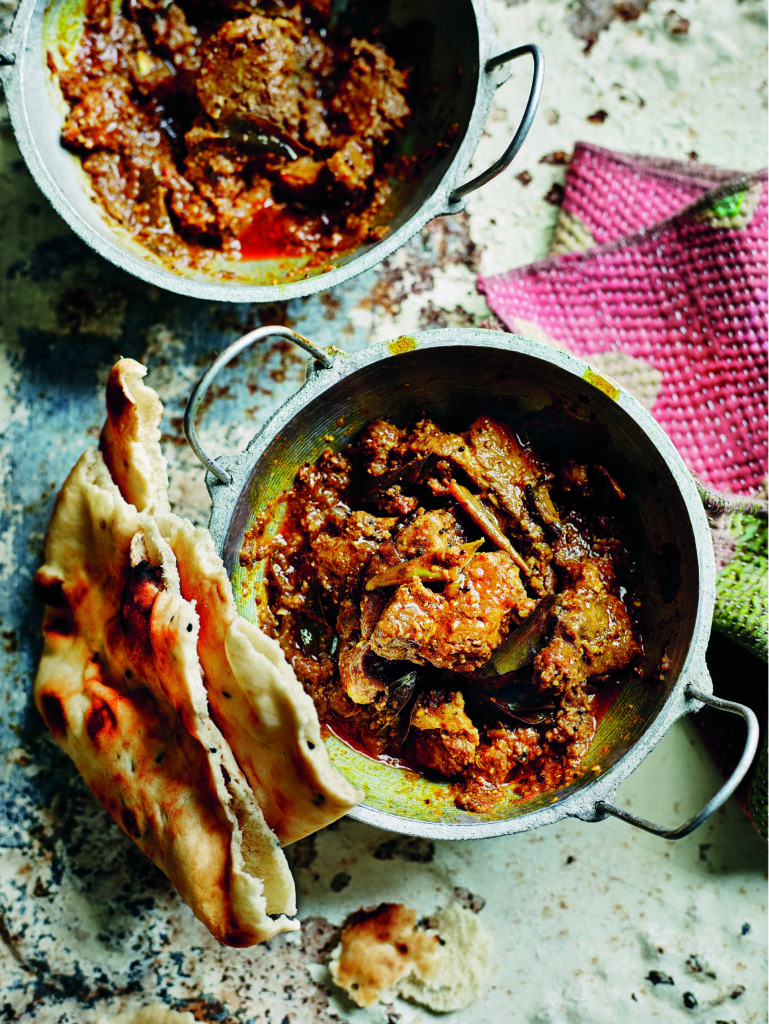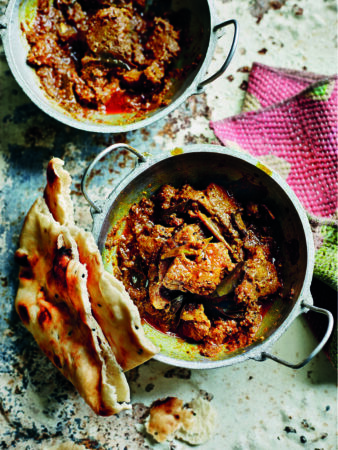 Slow-Cooked Karnataka Pork Curry
Serves 4
Ingredients
For the Curry:
15g roughly chopped root ginger
7 large garlic cloves
1 tomato, quartered
3 tsp vegetable oil
½ tsp brown mustard seeds
15 curry leaves
2 medium-small onions, finely chopped
1-3 green chillies, stalks removed, pierced with a knife
½ tsp ground turmeric
Salt and freshly ground black pepper
1 tsp ground cumin
½ tsp Kashmiri chilli powder (optional)
500g pork shoulder, cut into cubes, with some fat
3½ – 4 tbsp white wine vinegar
Handful of coriander, leaves and stalks to serve.
For the Spice Blend
1½ tsp cumin seeds
2 tsp coriander seeds
3 small cloves
5mm cinnamon stick
1 tsp fennel seeds
10 black peppercorns
pinch of brown mustard seeds
Method
Blend the ginger, garlic and tomato until fine, adding a little water to help the blades turn. Set aside.
Heat the oil in a large non-stick pan. Add the mustard seeds and, once the popping calms down, add the curry leaves, onions and one green chilli; cook until really well-browned. Add the blended paste, the turmeric, salt, cumin and chilli powder – if using – and cook well until all the liquid has reduced and the remaining masala releases oil, around 10 – 12 minutes.
Meanwhile, dry-roast the spices (using a fry pan, don't let spices burn) for the spice blend for 40 – 50 seconds, or until lightly golden. Pour straight into a mortar and pestle and grind to a fine powder.
Add the pork to the masala in the pan and brown a little in the paste. Add 3 tsp of the spice blend and the vinegar. Bring to the boil, then cover and simmer really slowly, stirring often and checking to see if you need to top up the water (if so, use boiling water from the kettle). Cook until the pork is really tender, anything from one to two hours, depending on heat.
Taste, adjust the seasoning, adding more of the spice blend if you like, stir in the coriander and serve hot with rice or Indian breads.