It's no secret that Melbourne loves a good doughnut. Whether it's filled with salted caramel, dipped in chocolate, piping hot and covered in sugar, or all of the above, it's a favoured afternoon treat by many (and no judging if it's a morning and evening treat, as well). With so many great doughnuts in Melbourne, they have to be pretty impressive to gain recognition, which is why it's even more amazing that a 15 year old has managed to make his mark in the sugary scene.
Bistro Morgan started selling his doughnuts to cafes when he was just 14, and if you want to hear more about his story, head over to our article here, on some of Melbourne's best doughnuts. The exciting news we're bringing you today, is that young Morgan Hipworth is treating us all to a doughnut pop-up in Windsor!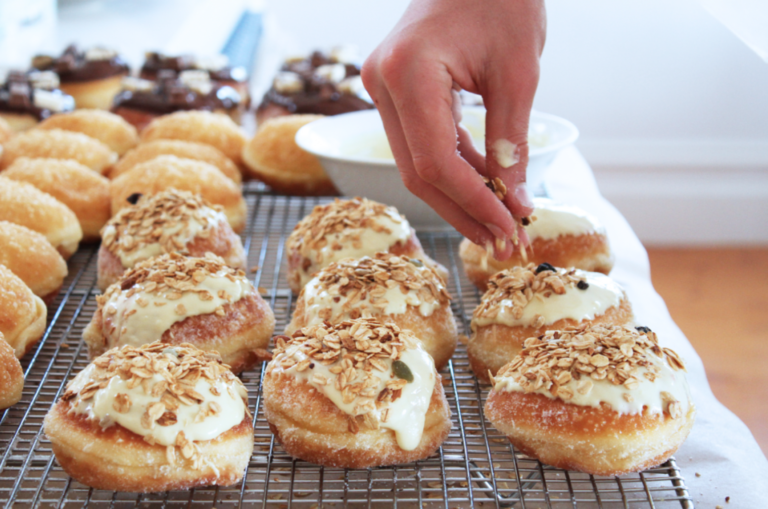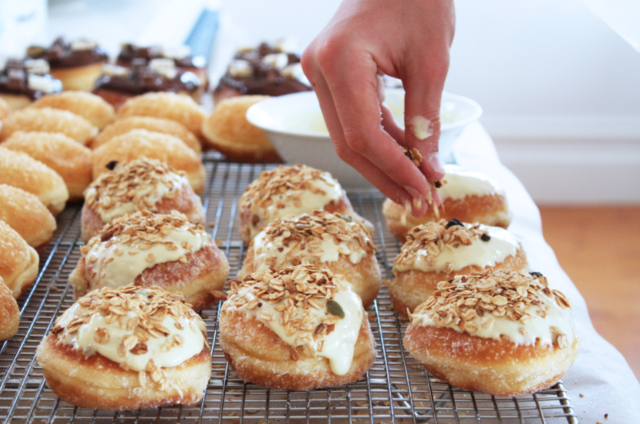 Fan favourites such as peanut butter, jelly and popcorn, golden Gaytime and white choc and raspberry will be making an appearance, as well as some creative inventions such as Nutella Rocky Road, Tim Tam and fairy floss, Snickers, lemon cheesecake and Fruit Loops. These are just a few of forty different flavours the 15 year old baker plans to smash out! Sitting at 190 High Street, next door neighbours at Soldier On Espresso will be supplying some piping hot caffeine to visitors, or if cold brew is more your style, look out for the Workshop Bros' collab with AYOMO in the form of bottled cold brew.
It's going to run for ONLY a week, and if the queues at the Flour Market are anything to go by, expect to wait in line for these little balls of bliss. Starting from September 18th, and running until September 25th. Sunday through to Wednesday the Bistro Morgan Pop Up will be open from 10am until 6pm, but from Thursday through to Saturday, you can save room for dessert, with the pop up staying open from 10am until 9pm! We'll see you for our 3pm sugar hit!