Food culture pervades our lives in Victoria – brunch is instagrammed en masse, chefs are elevated to rockstar status and hype around restaurants can mean lines extending around the corner and hour-long waits, because you simply MUST try that new bao joint everyone is talking about. Happily, alongside this growing passion for food, exists a growing consciousness about where our food comes from.
While exotic international foods are celebrated, consumers are also supporting fresh, local growers and producers – doing more research into their food, attending markets and establishing relationships with their producers.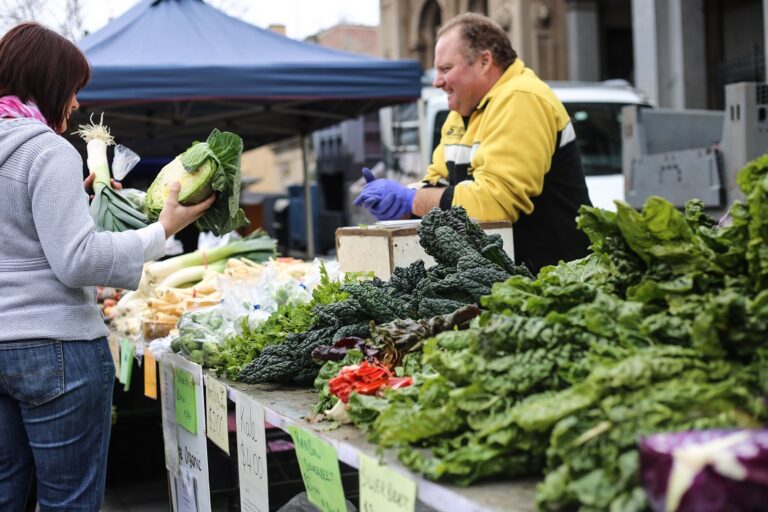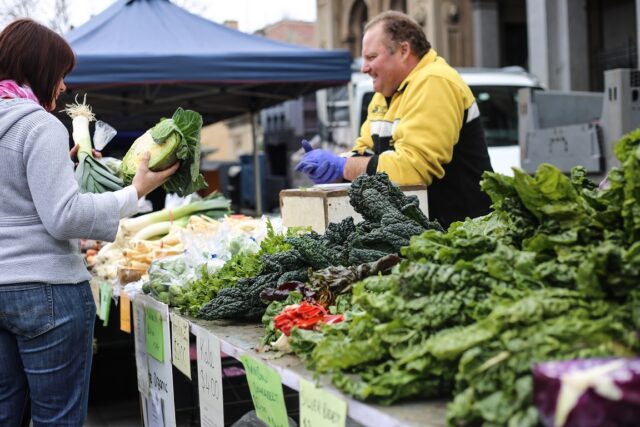 This ethos is particularly prominent in the Victorian city of Bendigo, just 150km north of Melbourne. A small community with a lot of history, Bendigo is passionate about its food and about supporting local. Bendigo and its surrounding areas in Central Victoria – Tooroobac, Harcourt, Boort, Heathcote to name a few – have been honing their skills in the realm of food. Local farmers and producers are developing new ways of farming that combine traditional methods with sustainable practice and new technology, and restaurateurs and other food organisations are coming up with new and innovative ways to show off the best the region has to offer.
Bendigo and broader Central Victoria is a tight knit community, with strong relationships and bonds across their food industry. Bendigo food businesses look out for each other; from the local restaurants using local producers, to the local producers knowing exactly how to cater to and promote local food businesses. They all have a common goal in mind – to produce fresh, high quality food, support the local food industry, and in turn, bolster the Bendigo community.
There are many producers and restaurants within the Bendigo community – Masons of Bendigo, McIvor Farms, B&B Basil, Simply Green Tomatoes, Holy Goat Cheese and many more – that share this philosophy.
Owner of Masons, Sonia Anthony, together with husband and head chef Nick, is very involved in the Bendigo local produce scene. President of the Food Fossickers Network, and promoting local produce through the offerings at her well-reputed restaurant, Sonia is passionate about supporting local producers and what it means for the local economy.
"I guess the whole bigger picture is about creating a localised, sustainable economy; keeping dollars within the community," Anthony says.
"When you're promoting and supporting local, you're actually supporting the greater community – not just the individual producer. People are supporting and purchasing off each other in a way that can extend really far out into the community; it's not just the restaurant buying from that producer. That producer needs to buy feed for their animals, they need to go to the local vet so they're spending money locally there… all those things that go into sustaining a farm.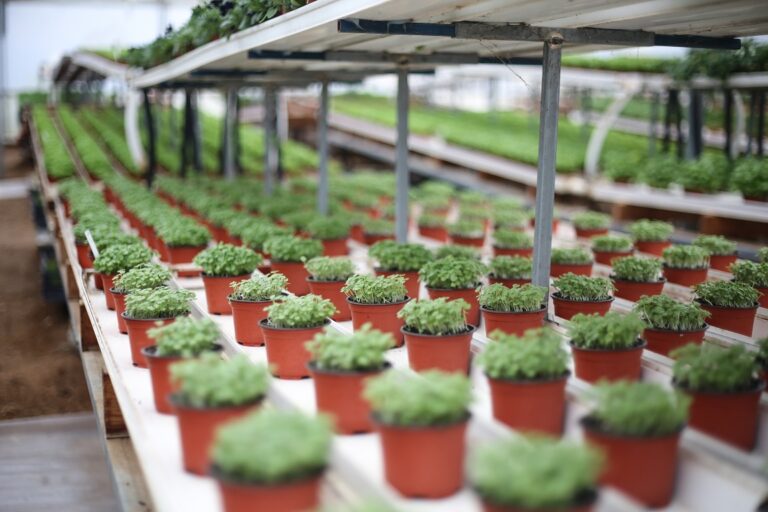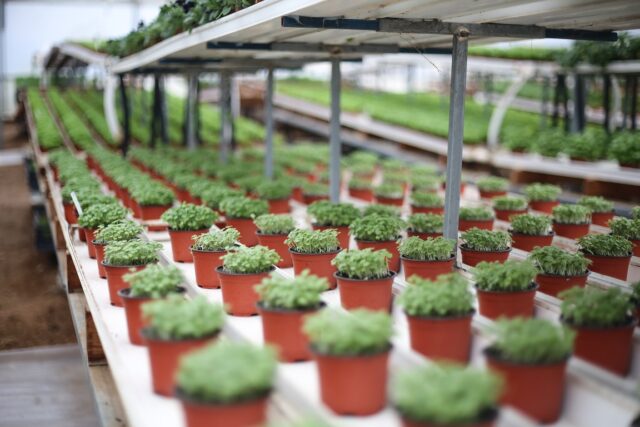 Anthony says hospitality is a great platform for marketing and educating the local and broader community about small producers.
"There's some great stuff being produced right on our doorstep," Anthony says. "At Masons, there are some 70 producers that we purchase off. And people come in and try the food and the wine, and get interested in where it's coming from, and want to purchase off those producers as well, creating a great localised food system that benefits our local producers, which is really cool."
A local success story in produce, B&B Basil, is testament to engaging with local produce. A family-run operation in the heart of Bendigo, B&B Basil grows a variety of herbs and edible flowers with a strong focus on different varieties of basil. The business supplies restaurants internationally as well as nationally and of course, locally across over 50 regional restaurants, cafes and fruit and veg shops.
"Buying fresh produce is very important to our community's health and wellbeing," Susie Young, co-owner of B&B Basil says. As a producer, having local support means we get direct feedback when owners of businesses we supply, or chefs visit the farm. We get local chefs requesting different varieties [of basil] and different products to try."
Like Anthony, Young is passionate about supporting local, and the direct connection it gives you to the food and to your local food industry. "Personally, I like to know where my food comes from; and it feels like a lot of our community feels the same, and it shows in [the attendance at] the markets," Young says. "Bendigo is a thriving community and small business growth helps local jobs. When you [contact] a small local business, you'll most likely be talking directly to the owner."
Bendigo Wholefoods is a prime example of a small business with a strong and vital connection to the region. A former chef, owner of Bendigo Wholefoods and also founder of Food Fossickers, Darren Murphy is very aware of supporting local and how it enriches the Bendigo community.
"I have lived and worked around this stuff for most of my life," Murphy says. "I was bought up in a small town, Beechworth, where many of the locals had some kind of job or connection to food at a grass roots level."
"[Supporting local produce] was just naturally valued as being part of the community and it created jobs," Murphy says.
Despite the huge focus on it today, it has taken some years for the Bendigo community to restore its pride in the local food industry.
"I moved to Bendigo over 18 years ago and after having a restaurant focused on local produce, there was not much in the way of formal Producer and Product food DNA in the community at that time," Murphy says. "I started a local producer list with a local chef to do the Longest Lunches and some regional dinners. We ran this small list for many years until I got the Food Fossickers brand off the ground.
"With Food Fossickers the idea was to shape regional identity around food, building a strong sense of place that was uniquely and distinctively ours to share with the world. To have our local product on local plates and tables. It was about us being proud to showcase our own offerings; to use this produce in our everyday life."
Anthony says that the reinvigoration of the food industry in the Bendigo region has been a gradual process.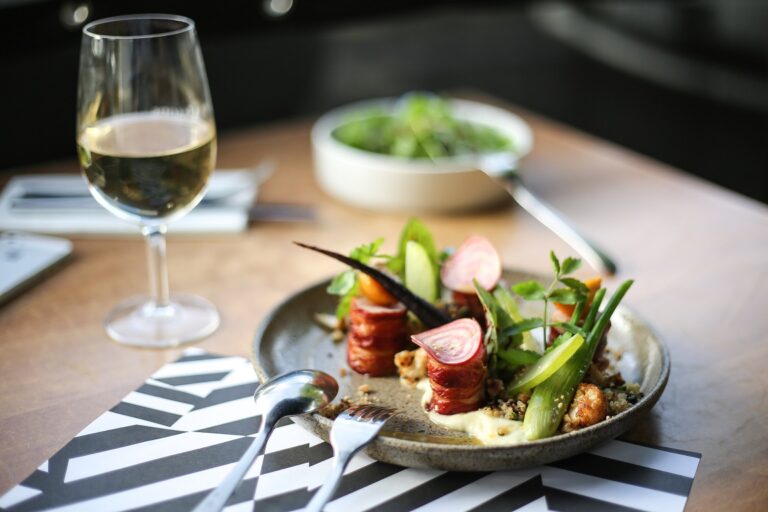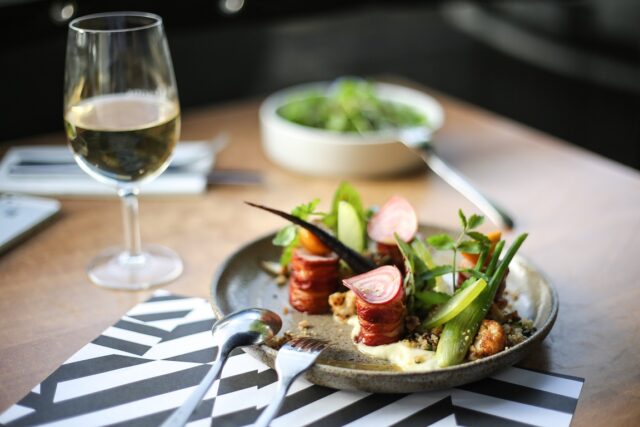 "I think [the interest in local produce] was always there," Anthony says. "When [we first began with Masons] there were a few places trying to source locally like we were, but we just found there was a real inconsistency in terms of trying to get the quality of the product in the quantity that we needed; the producers were just that little bit too small. A lot of farmers had left the Bendigo region, and then the next generation had gone away and worked at other places.
"But they happen to be returning now. So it's kind of a whole range of things that have happened over a period of time. Food is really becoming a serious part of the culture in Bendigo.
We're seeing a lot of people moving here from Melbourne, or coming from interstate wanting that foodie experience, and they're inviting their friends and family to come as well, so it's really all just happening at the same time which is fantastic."
Anthony says the reason Bendigo has such a strong food focus is the abundance and the opportunity for local product to be established in the region, and the passion of the local community.
"There's just so much local product out there," Anthony says. "So much produce, wine, beer, cider, you name it. People are creating quality, and it's getting supported by the customers coming in as well. It's probably due also to the reinvigoration of Food Fossickers as the communication lines are more open.
"So contacting these people is more accessible, we work together a lot better in our community in terms of restaurateurs and cafes. In Bendigo, [the majority of our food businesses see] that there's so much benefit to collaborating within the region and really creating a strong brand, and I think that's really coming through now, which is really exciting."
It goes without saying, there are huge benefits to knowing where your food comes from. You can control who you're supporting, you know how fresh the produce is, you know what the producers practices are and whether they align with your values. And you know that love, commitment and passion have gone into the food you're buying.
Anthony agrees with this. "These local producers are creating a great sustainable farming model and making money from it, doing something they love," She says. "I think what's happening with industrialised farming is that food has become something you just fill your mouth with; it's taken the "real" out of food. When you're supporting smaller, local producers, you're respecting the food and where it comes from; you're bringing respect back to the farmers; you have that connection to the food and you're bringing it back to where the food needs to be."