It's May and, to be honest, there's quite a lot of cray planned in Melbourne town this month. Think dumplings while copping a rubdown and listening to trance, or UV rooms and purple negronis and virtual paragliding over ski fields. It might be cold, but it won't be boring. Check out what's happening around the traps this month starting right now!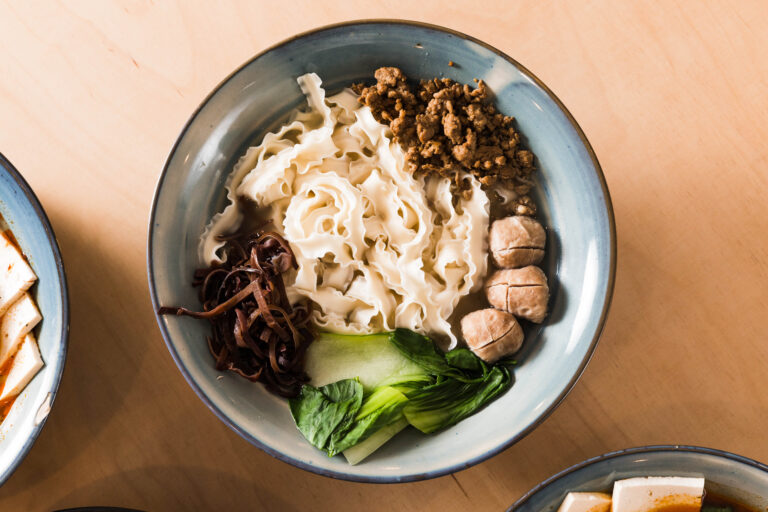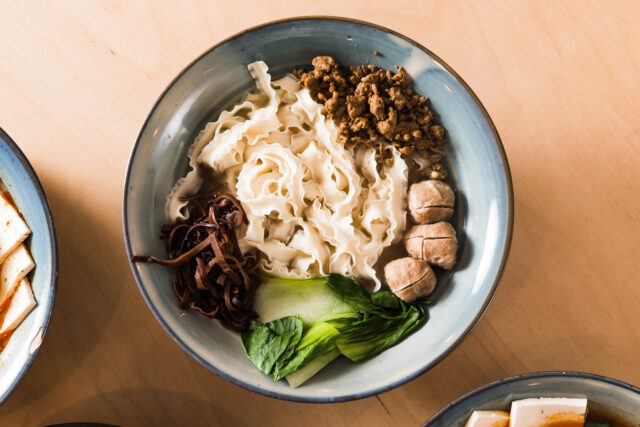 You love noodles. But you freaking fang for free noodles. Well, Angie honey, you can have them. But you better sharpen your claws because it's only for the first 50 people each night from 6pm at the new Little Lonsdale restaurant of Wonder Bowl. You'll want their superior noodle soups. The space is white ethereal so you can feel all the zen while ramming free noodles. Runs until this Friday, May 18.
Wonder Bowl, Level 1, 267 Little Lonsdale Street, Melbourne VIC 3000 (03) 9650 1649
Monday – Sunday 11:00am – 10:00pm


An old-world European wine bar is about to happen and it's happening tomorrow, May 15, with the opening of Ines Wine Bar. Melbourne restaurateur, Matteo Bruno, will open the bar and has named it after his grandmother, Ines. Featuring an 80-strong list of Australian, French and Italian variety wines from sommelier, Raffaele Mastrovincenzo, and small plates of wonder featuring such pearls as the Croque Signore (aged prosciutto and a trio of cheeses oozing out of butter-grilled bread), you will think you're in the heart of Europe, rather than old Chaps.
Ines Wine Bar, 150 Chapel Street, Windsor.
Tuesday to Saturdays from 5pm until late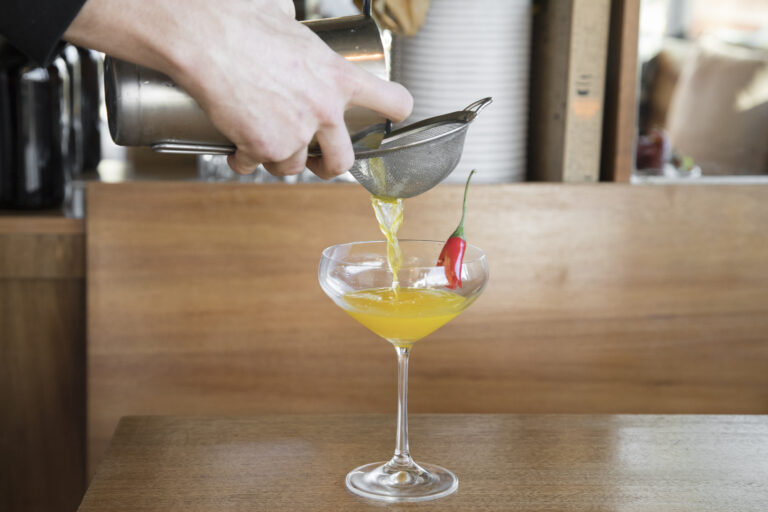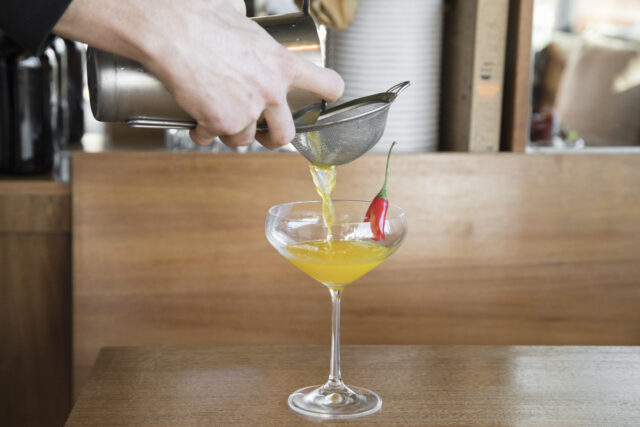 Got dietary issues? Not at Cornerstone of Northcote, you don't. Operators Dani and Will Walters are turning superfoods into everyday food, backed by scientific research. Here, questions about the food are welcome and discussion around benefits encouraged.
A wholesome tapas menu has just kicked off and available every Friday and Saturday night. Go for jalapeno poppers, beef brisket with vegetable gratin and chimichurri or slow-cooked lamb on rocket with capsicum relish. Desserts flip flavours around with a molten lava pudding made with fresh citrus and a panna cotta made from chocolate. Plus wine and cocktails. So pull up a chair, order a hibiscus martini or a blood orange and bourbon sour or a dirty chai martini and get your Northcote on.
Unit 8, 57 Victoria Road, Northcote 3070
Open Mon ‐ Fri 7am – 4pm & Sat‐Sun 8am ‐ 9pm
9489 1471
On Thursday night May 17 but, like, hundreds of metres in the sky, Eureka 89 and Wine Yarra Valley are bringing the tastes of the Yarra Valley to Melbs. Try wine, cheese, gin and cop a gander at Melbourne from the city's highest vantage point on the top floor of Eureka Tower. T
Eureka 89 – 7 Riverside Quay, Southbank 3006.
6:30pm – 9:00pm
$45pp + booking fee (includes a Riedel Ouverture glass valued at $20 to take home)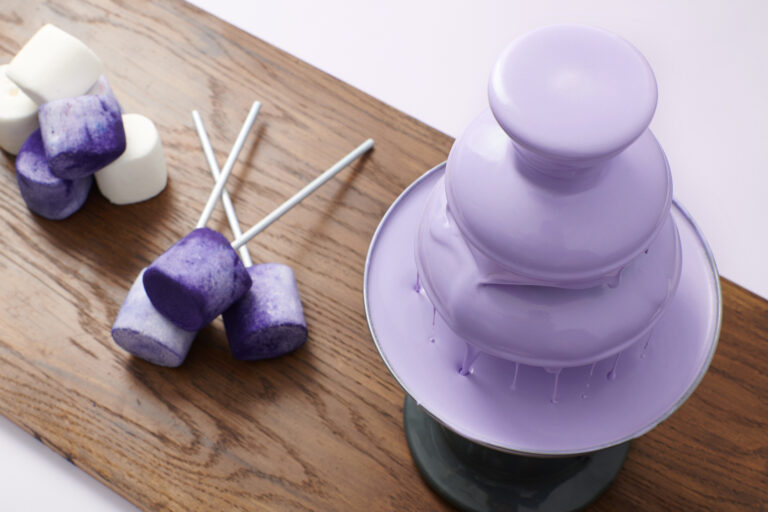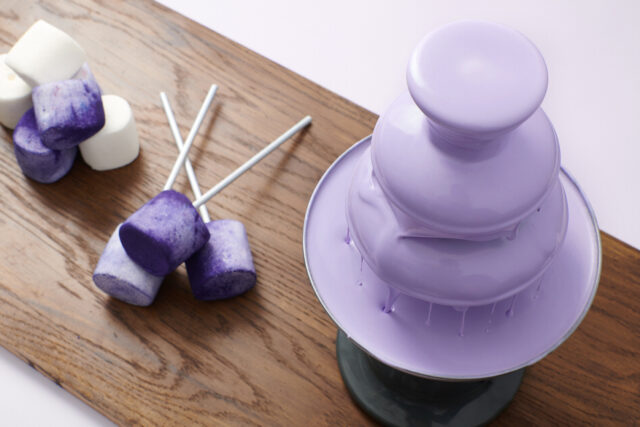 Here's where things get cray in May. Melbourne Central is going all purple bonkers with an Ultra Violet Party this Friday, May 18. Think purple negronis at the Ultra Violet Negroni Bar, there's a mad-ass tarot card reader to bang out your fortunes, some room decked out in purple haze-craze reportedly for selfies (you know you want to plus $100 gift vouchers for best pics). There's also a purple chocolate fountain with purple marshmallows. We don't really get the purple caper, but what the hell. Plus, who doesn't like purple?
Melbourne Central, Corner of La Trobe & Swanston St, Melbourne
10am – 10pm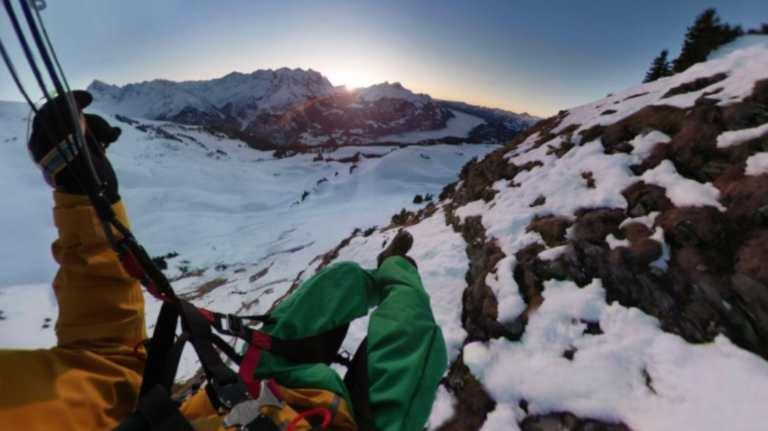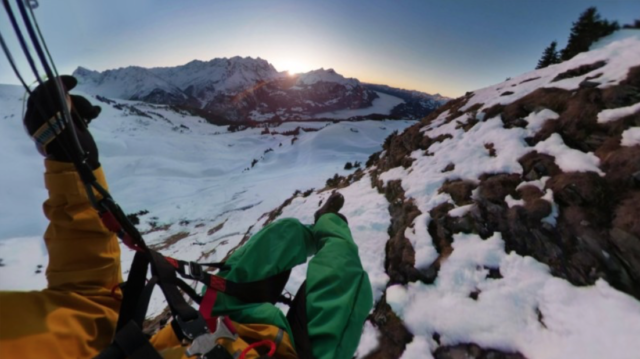 Filled up on purple and want some more action on Friday night? Head over the road to QV and check out Virtual / Chill an all-new completely immersive VR experience where you can *virtually* take flight 2000 metres in the air past snow-capped mountains, dancing over treetops and through the valleys of the Swiss Alps as you hang suspended in a paragliding harness, all without leaving QV Square. Once you've done your "paraglide" head over to the complimentary build-your-own s'mores station. Pick and choose what you want 's'more of', toast melting marshmallows on the open fire pit and sip on bespoke hot cocktails at the Virtual / Chill Bar from the multi-award winning Teeling Whiskey and listen to free tunes. Oh yeah, it's free.
QV Square (Level 2), QV Melbourne, corner Lonsdale and Swanston Streets, Melbourne.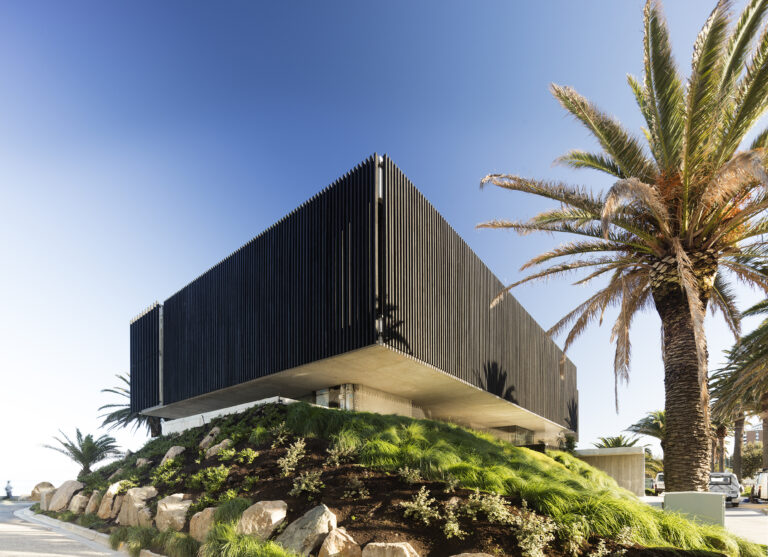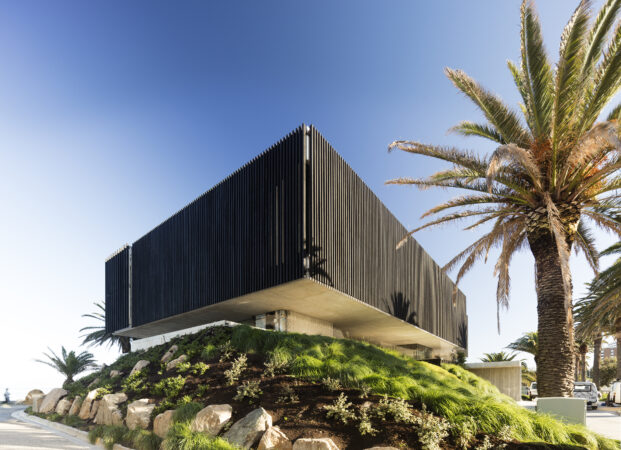 If you're a worshipper at the altar of the funghi god, then this is for you, our little mushy friend.  The Truffle Melbourne 2018 Season Opening Dinner will this year be hosted in the world class setting of St Kilda's iconic Stokehouse on May 24. Expect an interactive evening with truffle farmers, producers and prize giveaways where you can learn so much about truffles that you will dazzle/bore your friends and fam for years to come. Guests will crack in canapes followed by  a four course truffle-driven menu from Stokehouse Head Chef and 2016 Good Food Young Chef of the Year winner, Ollie Hansford. Dishes will include:
Truffle and the pig
Corn and fungi
Octopus, leek, truffle, sea succulent
Wild mushroom, duck egg, saltbush, truffle tea
Robbins Island vintage wagyu, chestnut, cippolini, périgord sauce
White chocolate, truffle, quince
Tickets are $220 per person
Stokehouse, 30 Jacka Boulevard, St Kilda.
From 6.30pm. (03) 9525 5555
Poetry more your thing? Go grab yourself a little slice of spoken word goodness on May 25 at In Full Swing in Fitzroy and down a few beers and get your maudlin on (actually don't. Poetry doesn't have to be sad little poems from someone's journal, Dara. C'mon). Entry is $15 and includes a back issue of Going Down Swinging who are celebrating almost 40 years of multi-platform poetry publishing and events.
Rokeby Studios, 1/90-94 Rokeby Street, Collingwood VIC 3066
6-9pm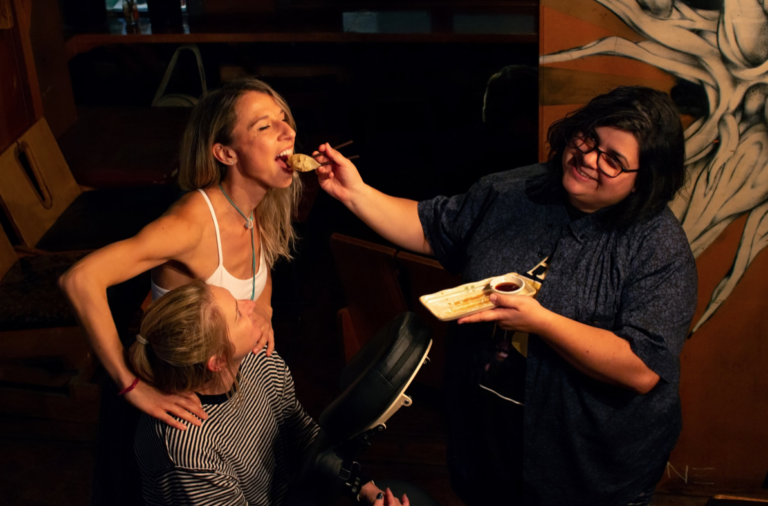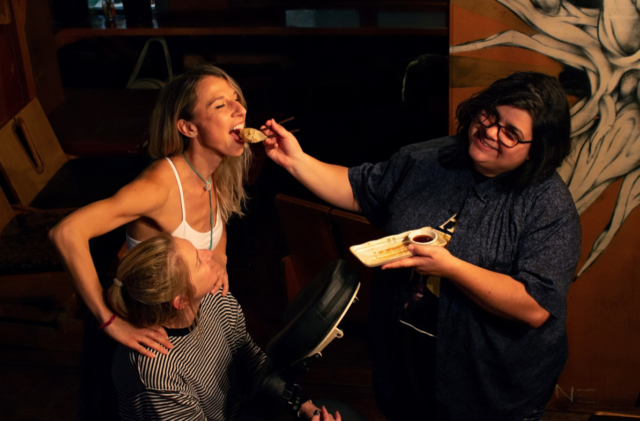 Horse Bazaar dumplings, massage and beats
Straight up, we don't know WTF is going on here but it's so bonkers we reckon it must be checked out to be believed. Let us know how you go. Pitched as "Melbourne's best kept secret and only Japanese-owned restaurant, bar and music venue, Horse Bazaar is offering this unique experience every Tuesday night. With massage by Jelena, beats by MzRizk, and delicious Japanese Izakaya style food by Horse Bazaar's passionate husband and wife team Takako and Fumi Tamura – this is a midweek break you'll want to get down to."
Yeah, we can't really grab all that's in there either, but what the hell. $15 for a 10-minute massage and some truly whack dumplings (try crispy fried cream cheese and dill; Aussie breakfast of egg, bacon, Vegemite, and N 'n' N (Nutella & nuts) as well as vegan dumplings.
See? May is cray.
Horse Bazaar, 397 Little Lonsdale Street, Melbourne
Tuesdays 6-9pm