Khanh talks to me while he's on a walk. You can tell he's got some pace going, both in step and mind, as he answers questions like he's rapidly julienning. He hits life head-on, so why not do an interview and punch in an exercise hour at the same time? Khanh's the type who crams the max into his day and even more into his heart. He is not a backseat partner. He sits up front and tries to grab the wheel.
2020 was a hell of a year for the Masterchef favourite who performed a grand jete to propel his modern Southeast Asian restaurant, The George on Collins, into providing takeaway and finish-at-home meals. Somehow, amid the tumult, he also found time to pen his first book 'A Gay Guy's Guide to LIfe, Love, Food' that not only curates some of his much-loved recipes, but also serves the occasional side of heartache served on a bed of humour.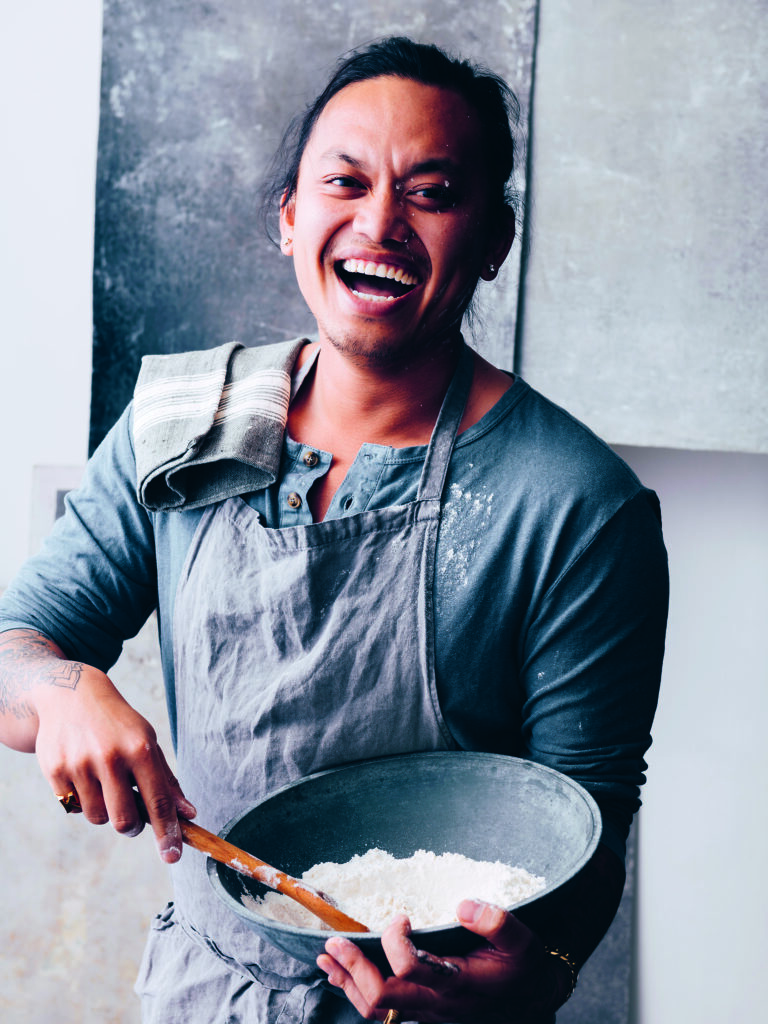 "I wrote the book in the style I did because I found, when I read other cookbooks, that they're often missing the story about the food. To me, it's so important to find out the story. For me, that's about family, friends, and some exes," he said.
Khanh said writing the first half of the book came easily as he drew on nostalgia from his much-loved family and their experiences and recipes but, when he shifted into opening up about his love life, memory became a key ingredient.
"The chapters on sustainable dating were the most challenging as I was revisiting a time when I had a broken heart.
"Going back and cooking those dishes again from that time made me understand that love always comes from my end. It made me realise that it's not always about cooking for a partner, it's about cooking what you want to eat for how you feel at that moment," he said.
The phone cuts out twice in the space of a 20-minute call because other calls come in. He's popular, and not just because of his profile. He's popular because he is a full-wattage neon sign that people orbited long before Masterchef. And last year saw a return to his first foray into television.
"[Masterchef] 'Back To Win' was incredible. I love being involved with that show as it celebrates food. I wouldn't be where I am today if it wasn't for Masterchef. This season I was more myself… I stopped trying to be what I thought was wanted from me, and started to be more true to who I am.
"So I made dishes that made me happy and dishes that made me cry, but I put my heart into every dish to hit the brief and I'm proud of how I went," he said.
One of his most popular dishes on the series also plays a lead role in the book. Khanh's kladdaka, a seemingly simple but spectacularly sticky Swedish chocolate cake, is like hot Swedish royalty sliding into your mouth. We've included his recipe for you, so make sure you find an hour to bake your own intimate encounter.
When it came to including his recipe for beef pho in the book, however, the decision wasn't so easy.
"Um, the beef pho recipe was controversial and almost didn't make it in because so many people have different views about how to make it. I like sriracha and hoisin but, to others, that's sacrilegious," he said.
But make it in it did, along with 70 recipes from Vegemite dumplings to tamarind crab and designed in a style akin to his own flamboyant sartorial style. 'A Gay Guy's Guide to LIfe, Love, Food' not only curates some of Khanh's much-loved recipes, but also serves the occasional side of his heartache on a bed of humour.
A Gay Guy's Guide to Life, Love, Food by Khanh Ong
$34.99 (paperback)
Plum/Pan Macmillan Australia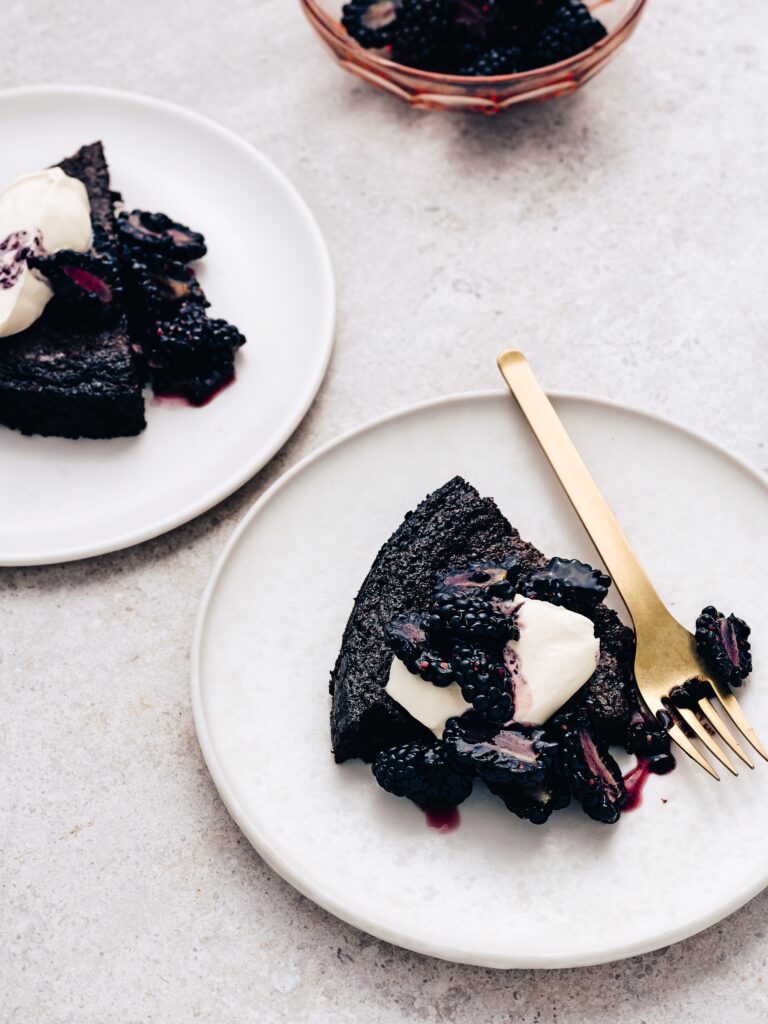 Khanh's Kladdaka
Serves 6
Ingredients
2 large eggs
280 g caster sugar
65 g plain flour
30 g (1⁄4 cup) unsweetened cocoa powder, plus extra for dusting pinch of sea salt
120 g butter, melted, plus extra for greasing
1 tablespoon vanilla bean paste icing sugar, for dusting (optional) thick cream, to serve blackberries, to serve
Method
Preheat the oven to 180°C. Grease a 20 cm springform cake tin with butter and dust the inside with cocoa powder.
In the bowl of a stand mixer fitted with a paddle attachment, beat the eggs and caster sugar until thick and pale in colour (this will make the cake gooey and fudge-like).
Sift the flour, cocoa and salt together into a bowl.
Gently fold the dry ingredients into the eggs and sugar. Mix in the melted butter and vanilla paste. Pour the batter into the cake tin and bake for 20–25 minutes until the top has hardened but the centre is still soft. You can test this by inserting a wooden skewer into the centre and seeing if comes out with little pieces of wet, sand-like crumbs. If it's fully coated then the cake isn't ready; if it comes out totally clean then you've taken it too far.
Remove the cake from the oven, release the springform and run a knife around the kladdkaka to help release it. Allow to cool slightly, dust with icing sugar (if you like) and leave to cool completely.
When you are ready to serve, lift the cake from the base of the springform onto a serving platter. Slice and serve with a generous dollop of cream and some blackberries.