For the first time in history, dining like royalty is as common as a TV dinner. In the delivery era of hot food versus pre-packaged meals, it's pre-packaged meals for the win, with one steamy exception.
Does fried chicken travel? Can sous vide suckling pig reach the super crispy stage from your own oven as you perform the vanilla stroke of completing the dish at home?
One of Melbourne's most-loved chefs, Frank Camorra (Executive Chef and Director, Movida Restaurants) said that, unlike any time before, 2020 and 2021 have provided simpler access for consumers to learn from professional chefs.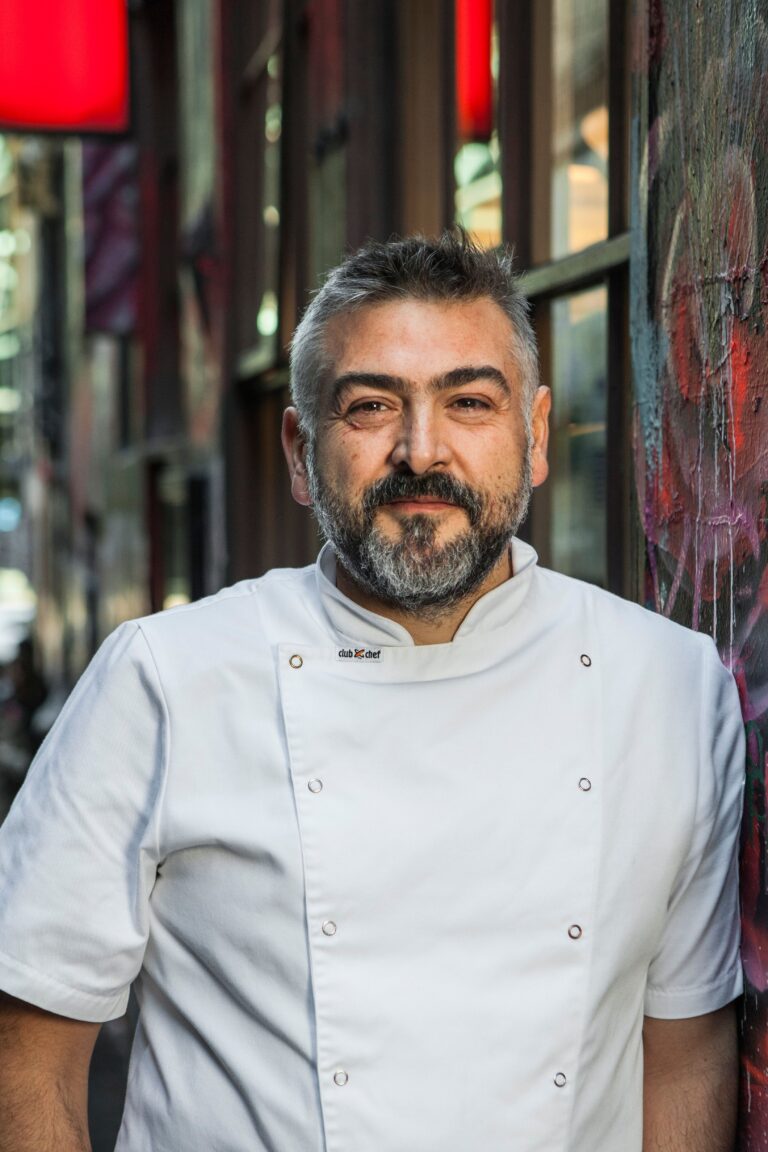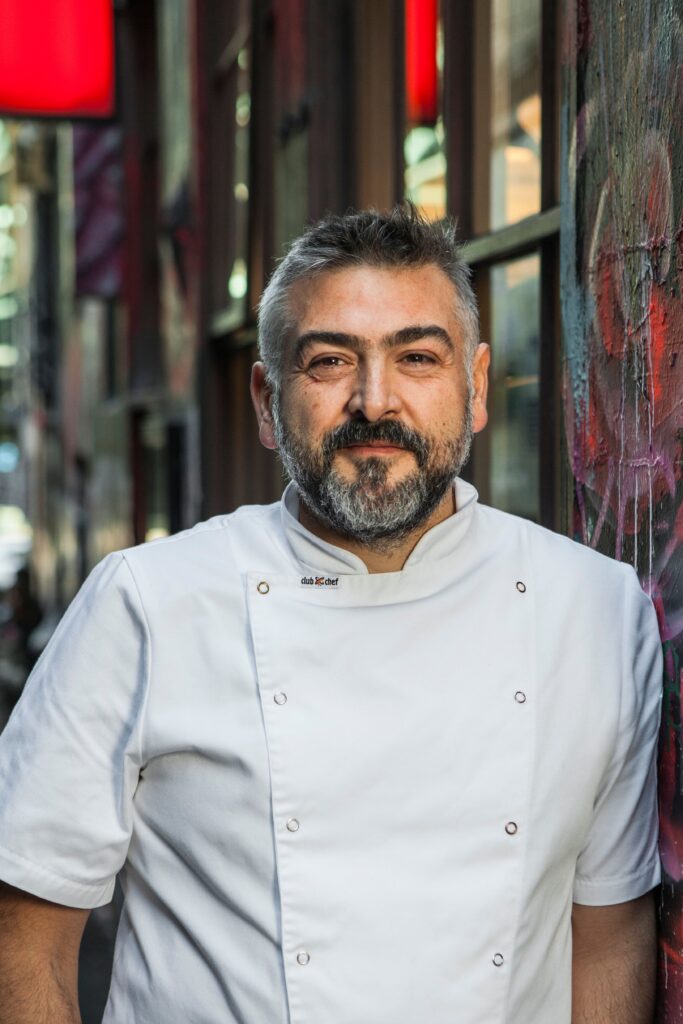 Camorra insisted that it's not just about dishes that travel, but that the last two years have seen the unveiling of exclusive high-end ingredients in home kitchens. Diners are not typically exposed to the long-standing, privileged relationships restaurants have with suppliers and producers to access the likes of Sher Wagyu Beef, Hiramasa Kingfish, Cape Grim Beef, and Great Ocean Duck, for example.
Let professional kitchens do the hard work, Camorra suggested, "the idea is that then you complete it at home so you get some sort of resemblance of the food that you might have at the restaurant. I think it's a better experience for the customer if they can then do something to it, so you get the ultimate experience."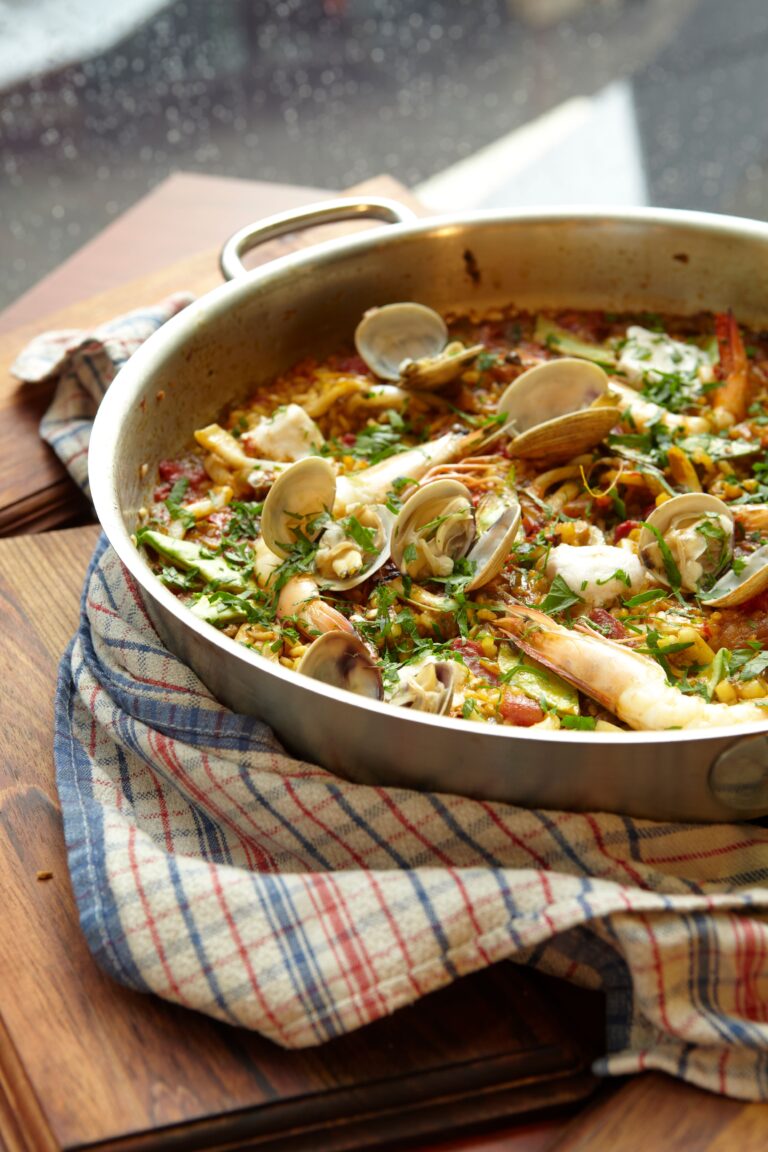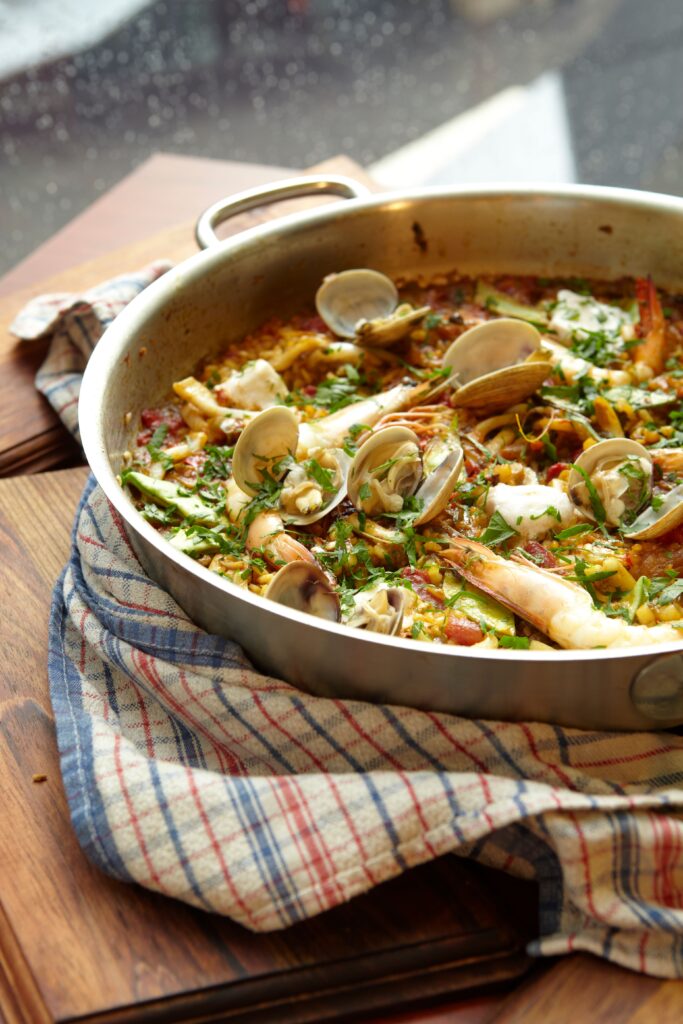 For the last six years, Jenna North has headed up the pass at Lucy Liu Kitchen & Bar. North serves up some of the tastiest Asian flavours found in Melbourne's CBD. "Stuff that really travels is our green papaya salad because it's a salad that doesn't wilt, [and our] slow-roasted short rib with a rendang curry," she said. Seek out cuts that can be slow-cooked and those meals that you can leave and they won't overcook. It has to last, "it has to be easy for people to reheat or cook themselves," she said.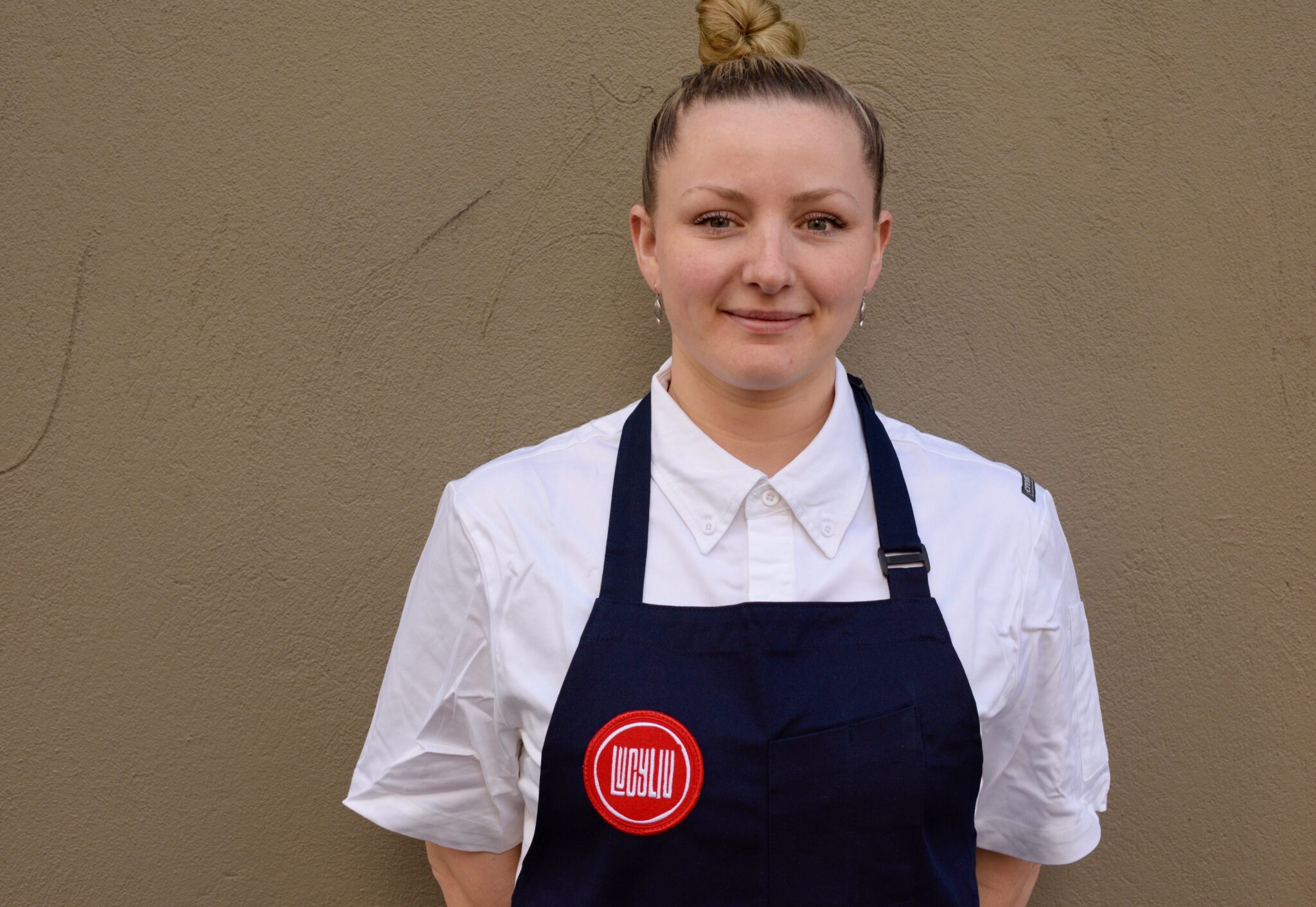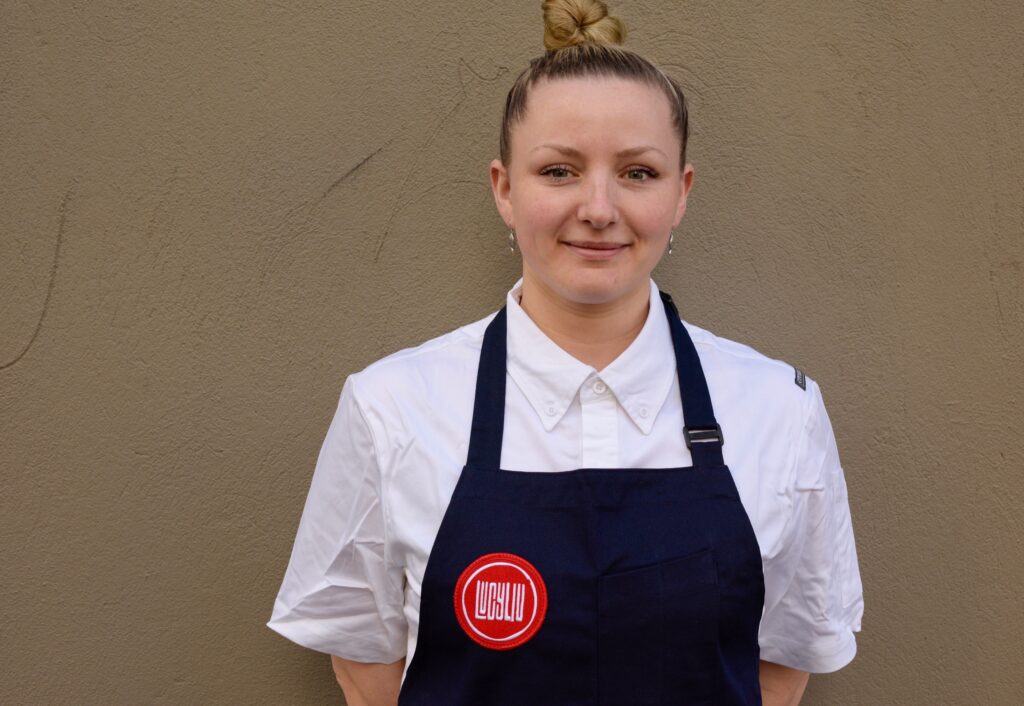 Hot meal delivery qualifies up until the point it leaves the restaurant kitchen, then the responsibility is on the delivery service. For pre-packaged meals, chefs have articulated basic instructions so that once it reaches your kitchen, you can complete the finishing touches and serve. Perhaps leave the turning out of a crème brûlée onto a plate and torching to the professionals, though.
Avoid pasta (gluggy), hamburgers (go cold), cooked meat cuts (fancy a mouth coated with fat, anyone?), and dumplings (those delicious wrappers absorb everything around them). Stick with meals where the heat is sealed, like hot chicken.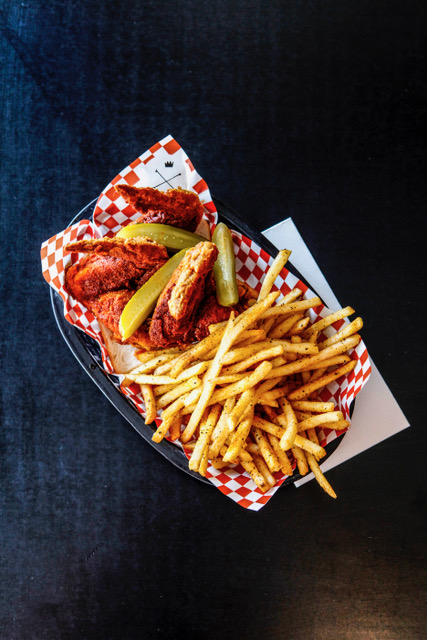 Aaron Turner's offerings in Geelong (Igni, The Hot Chicken Project, and recently opened Tacos y Liquor) are shining stars of the gateway city's growing restaurant scene. Turner's menu for The Hot Chicken Project lends to delivery, "the way we do our hot chicken is the Nashville method, [it] is creating that crust so it seals immediately and the chicken is actually steaming on the inside… that's why it travels well," he said.
In the lead up to restrictions in Victoria, Turner was working on his latest Geelong venture, Tacos y Liquor, a taqueria, which now delivers burritos and quenching cocktails via Deliveroo, while Igni has offered an 'at home' menu, too. Both Movida and Lucy Liu Kitchen can be enjoyed from your couch through the Providoor order and delivery platform.
TAKE ADVANTAGE
Access to marinated premium meat cuts, restaurant-quality salads, at-home meals that feature ingredients such as saltbush (a native coastal plant you will not find at the grocer) are now available through restaurants to consumers for possibly the first time. Even old fashioned mashed potato – home cooks tend to make an average mashed potato *ducks* – but when purchased from a restaurant, you can enjoy elevated buttery, creamy cooked potato goodness.
If you're missing the Riedel glassware, polished cutlery, artisanal crockery, and restaurant soundtrack? Dim the lights, light the candles, and spark the mood. Search Restaurant Talise – 2020 on Spotify, and put on a robe when dining at home. Add a mirror at the table for an additional dinner companion and note how they laugh with you at all of your jokes.
HELP KEEP THE LIGHTS ON
"I feel like takeaway is the only way restaurants are going to survive. In at least the next couple of years anyway," North said.
People are craving what they are not able to get because the opportunity to dine-out has gone. This is why high-end restaurant delivery services are working, but love needs to be felt across hospitality businesses. Turner urged, "we should be ordering right now, as much as you can from as many places as you can… to support the people just trying to keep the lights on."