THE SCHALLER STUDIO – BENDIGO

This Father's Day, take your dad for a trip out of the city and into vibrant Bendigo.
Drawing from the art and cultural overtones of Bendigo, The Schaller Studio is inspired by contemporary expressionist artist Mark Schaller and his working studio. Working fluently across a variety of art forms including sculpture, ceramics, and painting, the Melbourne based artist uses a bold array of abstract shapes and colours to capture his visual experiences and local surroundings.
On the corner of Lucan and Bayne Street, Bendigo, The Schaller Studio is a hop away from the vibrant arts precinct. Start your day at The Pantry offering locally sourced produce, then jump on a yellow Lekker bike, The Schaller Studio tram or a Smart Car to discover the hidden gems of Bendigo.
(ph): 1800 278 468
FOR THE CRAFT BEER LOVER
Three different limited release craft beers delivered to your Dad's door each month.
Filled fresh from the keg into impressive 946mL CANimals which includes tasting notes for him to learn about the beers he's drinking.
A refreshing gift pack subscription your Dad will love this Father's Day. From: $59
Online from Hops to Home
h.hopstohome.com.au/fathersday
CHEERS TO YOU DAD! 
The perfect Father's Day gift for the craft beer lover is here!
Treat your Dad, Father-in-law, Dad-to-be or just a top bloke in your life, to a day out celebrating some of the best craft beers Melbourne has to offer.
Ben's Brew Tours has collaborated with
some of the city's best brewers, stockists and specialty bars to bring you one step closer to your favourite brews. From Hawkers, 3 Ravens and Moon Dog to Forester's Hall, The Terminus Hotel and Carwyn Cellars, there's something for everyone's "beerometer" on a Ben's Brew Tour!
Dad will be treated to tastings at each venue, the chance to hear the tricks of the trade direct from the brewers themselves, access to great discounts, a gift from each venue, lunch and a special Ben's Brew Tours gift bag. And if that wasn't enough, just because we love our Dad's, use the promo code BBTDAD for 20% off*!
Can't decide which tour to take Dad on?
Get on board Ben's Brew Tours gift vouchers. Choose a specific tour or amount.
Check out our website to purchase. All vouchers valid for 12 months.
Want to make this a family affair?
Awesome! We have special rates when booking a full tour. Get in contact and we'll make it happen!
*Terms and conditions apply, offer valid until 4 September for travel between 1 September 2016 – 26 November 2016.
Cheers and Happy Father's Day from the team at Ben's Brew Tours.
FOR THE COFFEE PUREST…
Traditional Stove Top 6 cup coffee maker
2 Pantone series espresso cups and
250g Urban Gotham coffee.
The micro batch roasted coffee origins are sourced from Rainforest Alliance plantations in West Brazil and South Mexico.
To complement the blend is a small yielding origin added from Far North Queensland.  The coffee is full bodied,sweet and the aromatics intense made from the classic Italian Stove Top.
AVAILABLE FROM 30KERR65
30 Kerr Street, Fitzroy
Ph: 9416 2077
FOR THE TECH-SAVVY BEER CONNOISSEUR

BrewArt. The world's first fully automated personal brewing system.
A complete system that enables you to brew your own pub quality beer at the touch of a button, monitor and control your brew from your smart phone and then keg and dispense without requiring CO2.  Choosing your favourite beer can be as simple as scrolling through the range of BrewArt inspired BrewPrints or developing your own customised brew.
Available from exclusive retail partner Harvey Norman
SUPERIOR LIQUORICE CO.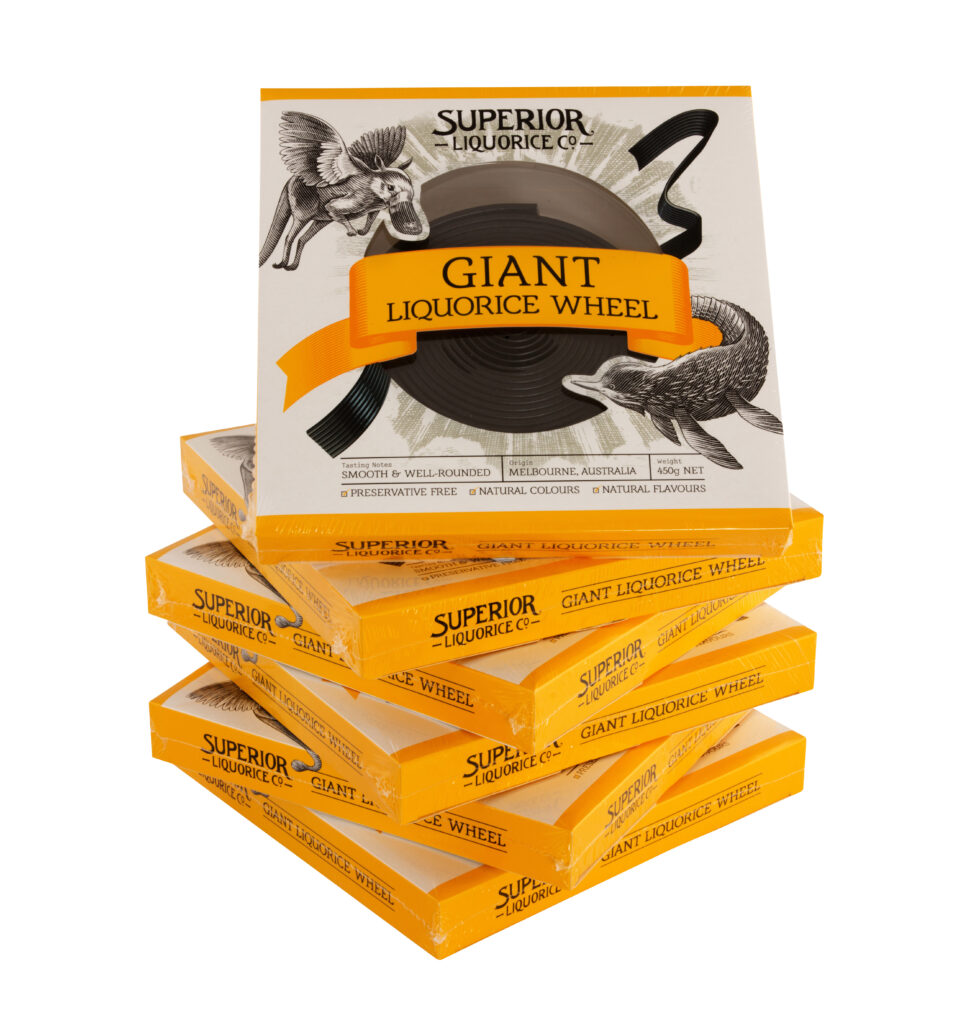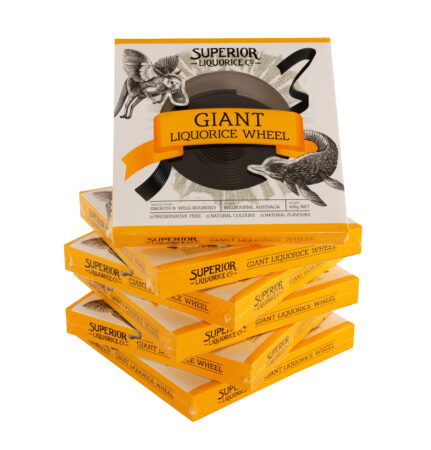 Australian-made Superior Liquorice Co has released a novelty limited-edition Giant Liquorice Wheel, the ultimate confectionery gift for Aussie dads to enjoy and 'unwind' this Father's Day. Offering smooth and well-rounded flavour, the extraordinary 450gm Giant Liquorice Wheel has never been done before and is sure to be a real hit with dads across the country.
The Giant Liquorice Wheel is a unique addition to Superior Liquorice Co's established range of soft eating liquorice treats, which have become fast favourites with Australians since launching in 2015.
Produced by local sweet specialists, Fyna Foods, The Giant Liquorice Wheel is preservative-free and boasts all natural colours and flavours.
The Giant Liquorice Wheel is available from mid-August at Woolworths, RRP $8.00 (while stocks last).
www.superiorliquoriceco.com.au
The Ultimate Ingredient Hub for Foodies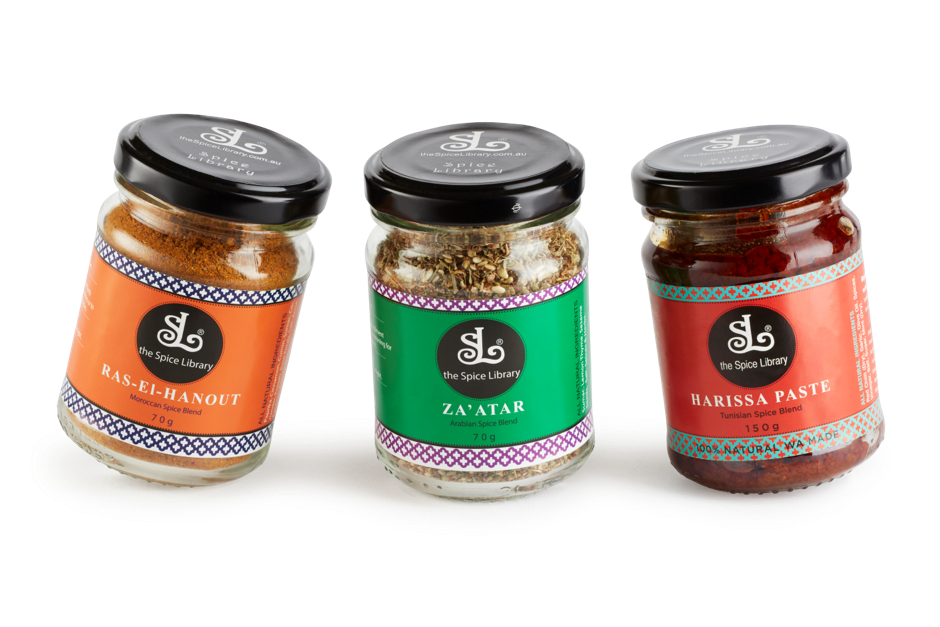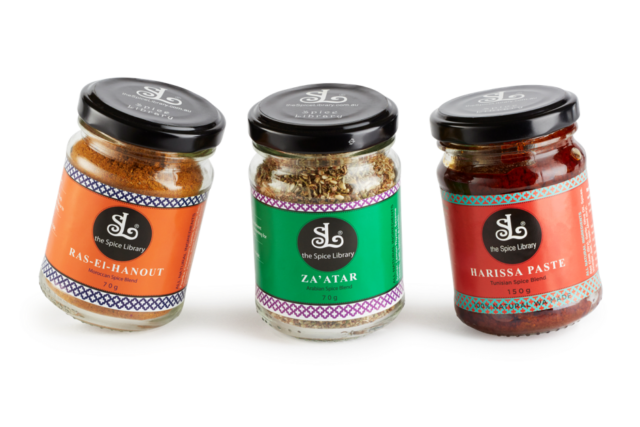 The Spice Library is the online ingredient hub for everyday and hard-to-source gourmet ingredients from around the globe for food lovers and enthusiastic cooks. Whether, you are cooking Moroccan tagine or Mexican tacos, we have just the ingredients for you. Choose from our in house roasted and ground Moroccan Spice blends or our signature Swan Valley preserved lemons or how about Mexican Chipotle or Ancho chilli for your next Mexican Feast?
AVAILABLE ONLINE FROM THE SPICE LIBRARY
MILK MADE by Nick HADDOW
A Book About Cheese: How to Choose It, Serve It and Eat It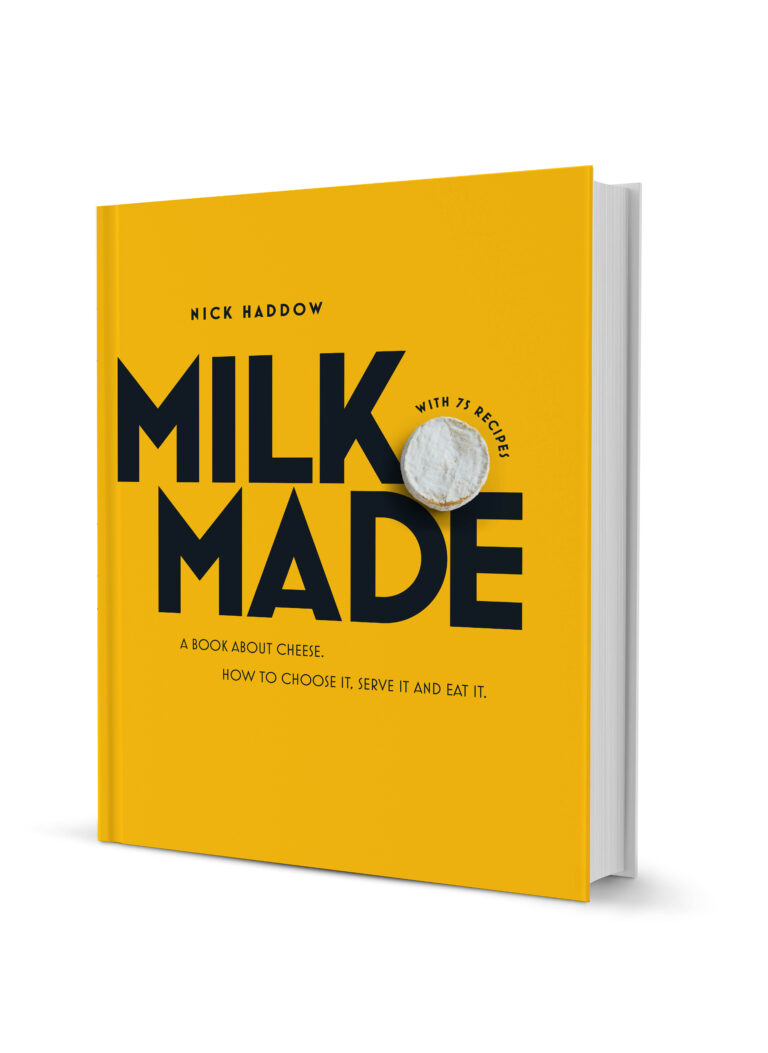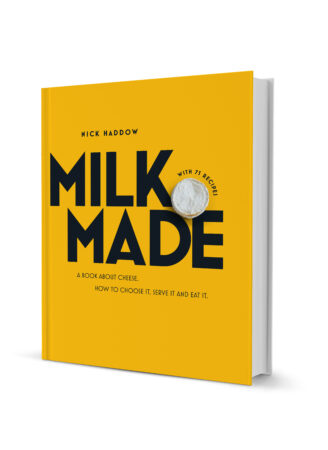 Give Dad the definitive guide for making wise choices about the cheese you buy and eat.
Milk Made by Nick Haddow of Bruny Island Cheese celebrates the centuries-old traditions of cheesemaking and reveals how they are being applied in new ways today.
Milk Made imparts all of Nick's wisdom around making, serving and storing cheese at home, as well as 75 recipes that celebrate cheese in its myriad glorious forms.
RRP: $55.00
Available at all good book stores. www.hardiegrant.com.au
Discover Persian Home Cooking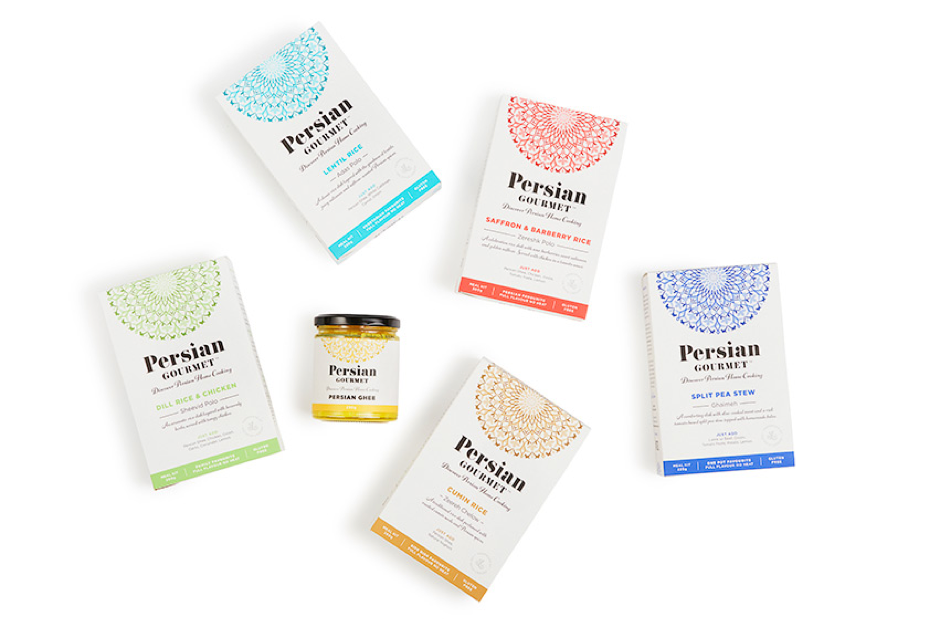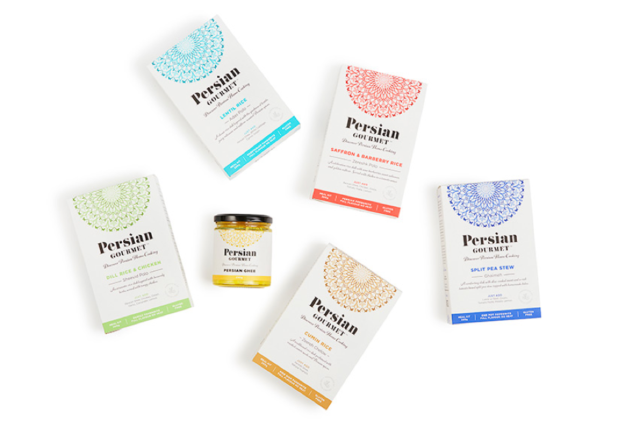 Persian Gourmet hand crafts an exclusive range of Persian meal kits and Persian Ghee. Behind the brand is a passionate cook, Anna, who through her creations shares with you four generations of family recipes. The meal kits are full of flavour with no heat, catering to families, vegetarians, slow cooking enthusiasts and those who love to entertain or would like to expand their cooking repertoire. For an authentic Persian flavour use the preservative free Persian Ghee.
Complete Set: $45.00
AVAILABLE ONLINE FROM PERSIAN GOURMET
HAIGH'S CHOCOLATES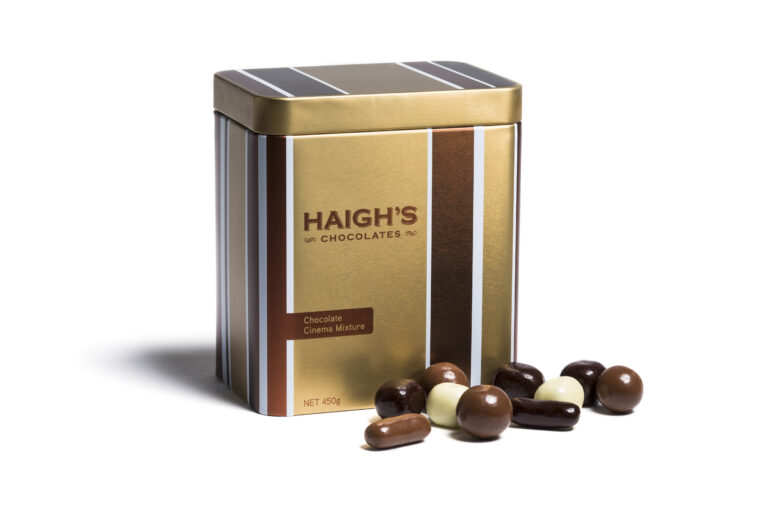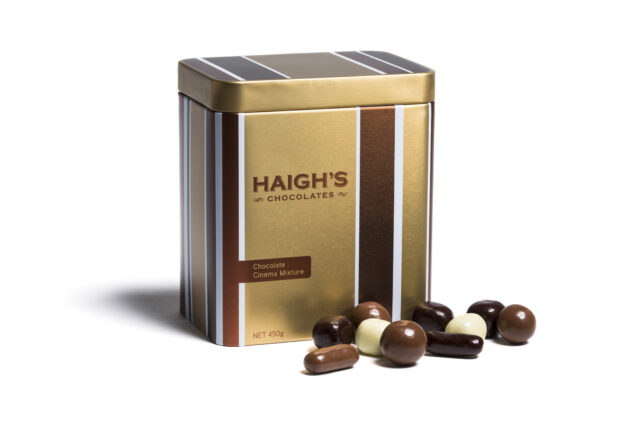 Make your father's day with a gift from Haigh's Chocolates. Their stores are filled with all of Dad's favourites including milk and dark Chocolate Assortments, Scorched Almonds and Cinema Mixture Gift Tins plus they're ready for gift giving. Purchase from one of their 15 retail stores across Adelaide, Melbourne and Sydney or online.
Phillip & Lea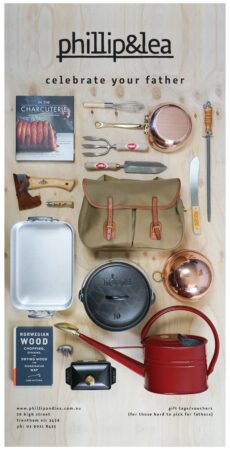 FABULOUS GIFTS FOR THE GOURMET DAD…
Book a dining experience for Dad, buy him a gift voucher, or better still buy him the cookbook and enjoy the fruits of his labour at home! Visit the online
Apples + Pears store for great gift ideas from award-winning Melbourne restaurants: Red Spice Road, Red Spice QV, Burma Lane and Meat Fish Wine.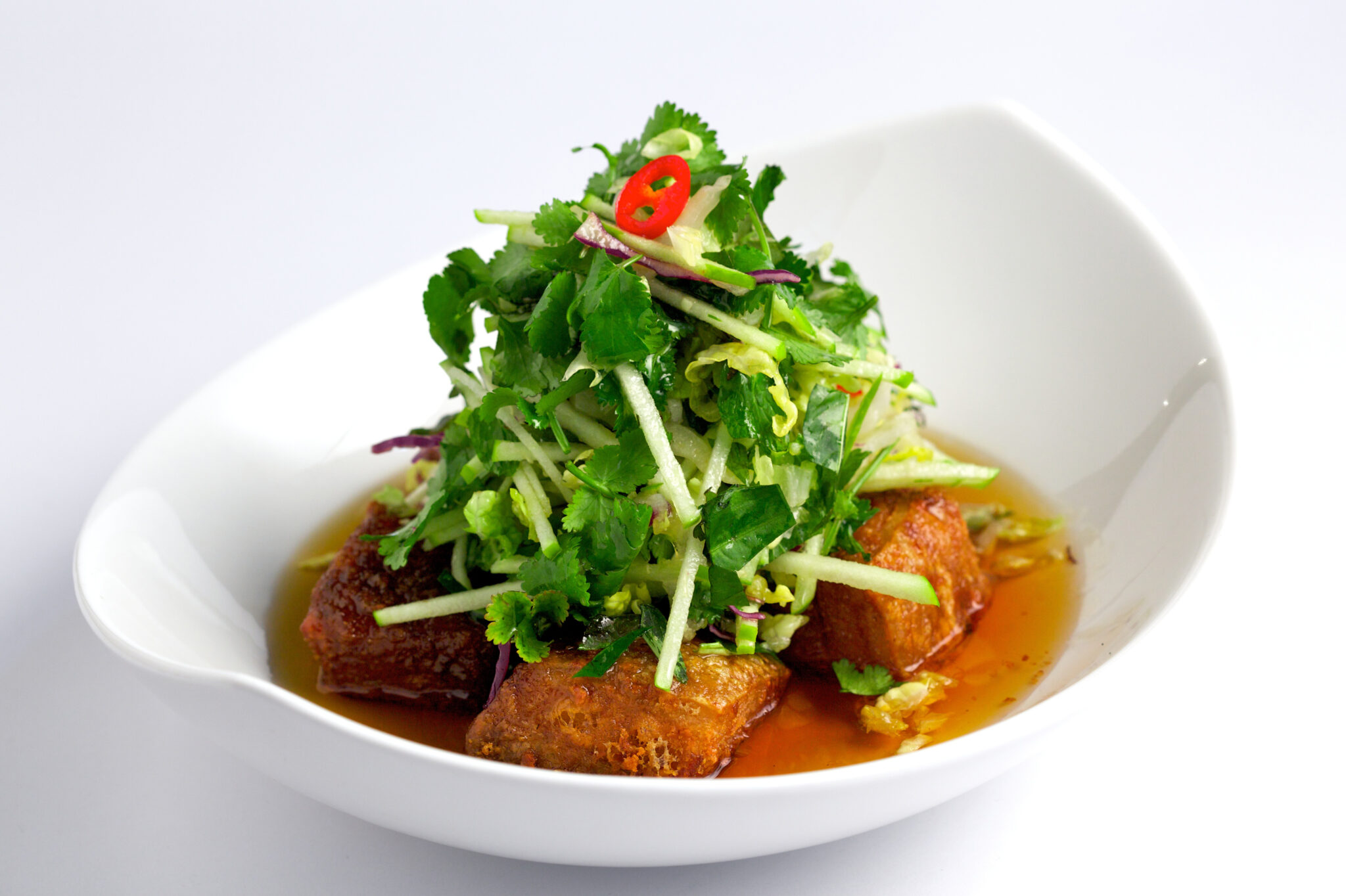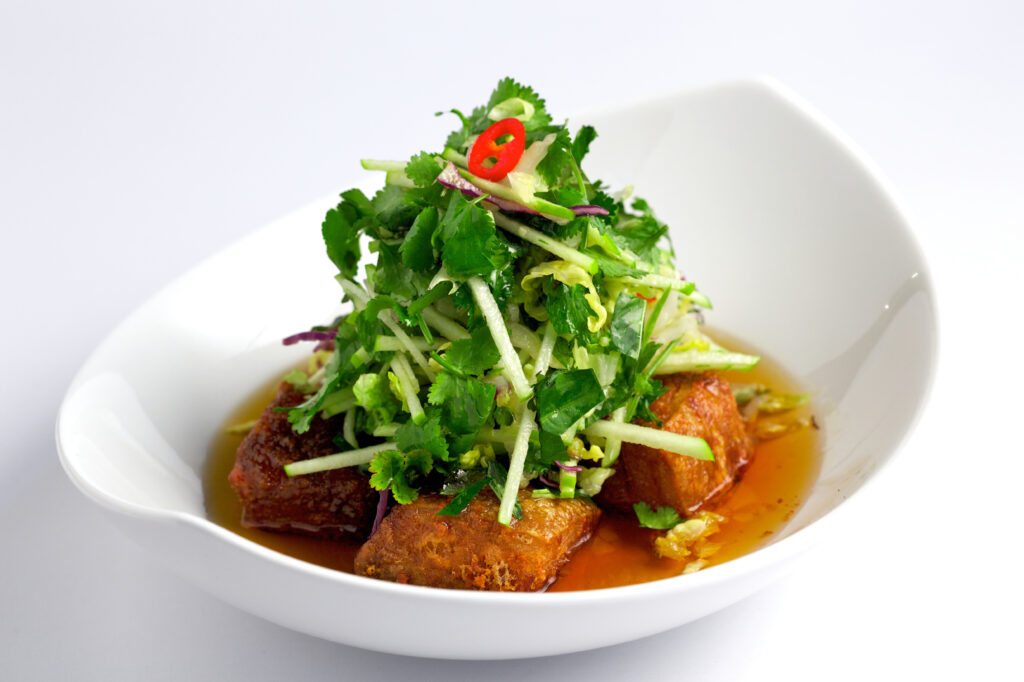 Whose Dad loves pork belly and free beer? Bring Dad into Red Spice Road or Red Spice QV for lunch/dinner on Father's Day and not only does he get to enjoy our famous Pork Belly with Apple Slaw, Chilli Caramel and Black Vinegar, he'll also receive a complimentary Moon Dog 'Love Tap' Lager to enjoy on arrival!
RED SPICE ROAD
RESERVATIONS: 27 McKillop St, Melbourne | (03) 9603 1601 |
redspiceroad.com.au
SHOP ONLINE: store.apeg.co