As 2018 comes to its inevitable end, you know what you need most? Yep, another wrap of the year that was. And now it's GRAM's turn. We've gone deep analytics (not really) to discover for you, our top ten most-read recipes of 2018. We're going to work backwards from 10 like that truly shit 20 to 1 show on Nine and really amp up the drama. Because drama. So buckle up, Barbara, you're in for one hell of a ride (probs not).
10. Sichuan Haloumi Steam Buns
Transformer in Fitzroy's Olivia Oldfield-Beechey has re-purposed the meat-like texture of haloumi to woo any vegetarian with Sichuan goodness. Don't whimper at the ingredients and the process, Tina, it's a lot easier than it looks. Pour yourself a champers and smash out some for your guests at your NYE soiree.
9. Ricky & Pinky's Northern Style Lamb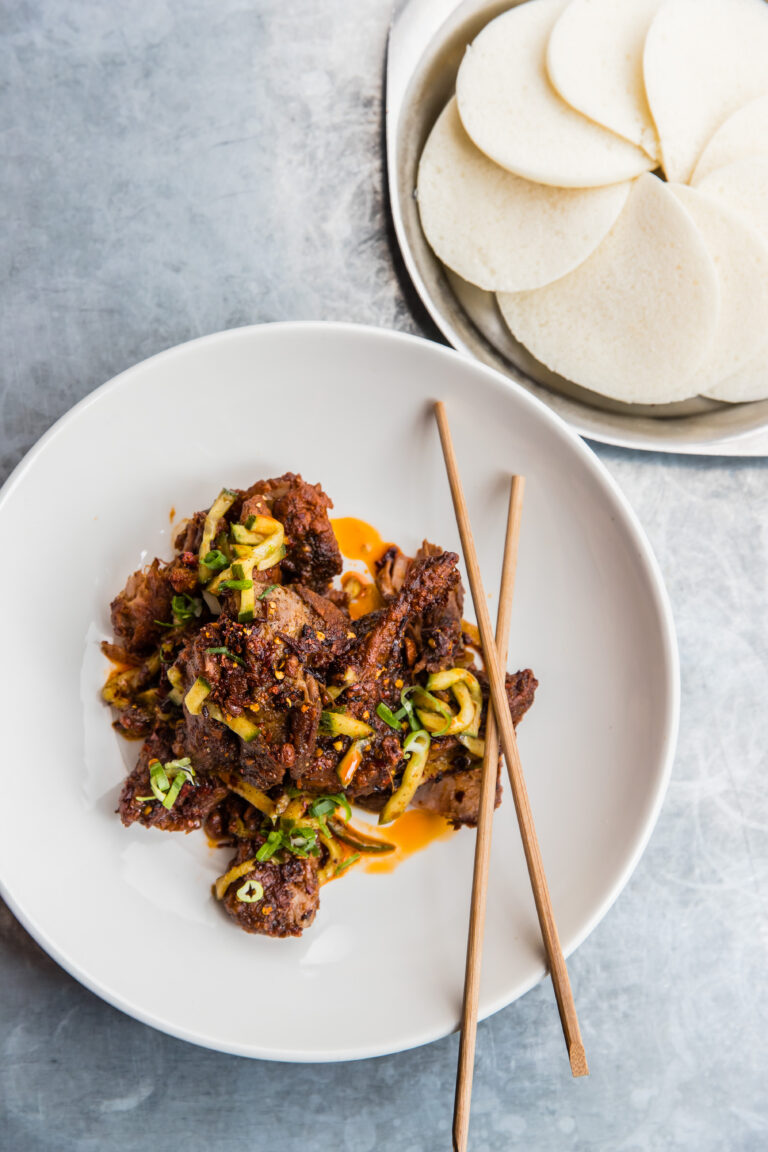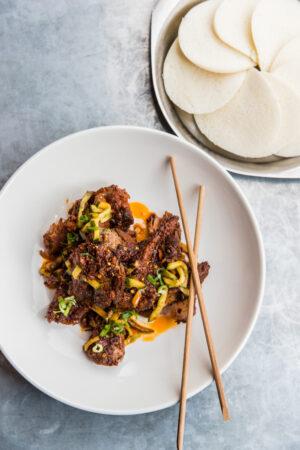 Regional Chinese cuisine remains a hit on GRAM's most read. Again, there's a few steps to the process, but there's deep-fried lamb as the reward. And, like L'Oreal, you're worth it.
8. Pappardelle with Pine Mushrooms and Parmesan Cream
Pine mushrooms are the orange fungi goodness that pop out at the end of winter and early spring. They're basically heaven and they belong in a marriage with fresh pappardelle and parmesan cream. Or basically how D.O.C Deli's Alberto Biscaro does it.
7. Créme Caramel with yuzu jelly and goji berries
That classic French dessert popular in the '80s and a perennial favourite among boys of that era who would agitate the plate to make them wobble like "boobs" (sure, it happened). Equally popular in Vietnam (formerly part of the French colony of Indochine – history lesson) Windsor's Saigon Sally puts another twist on the old fave with a goji berry caramel, coconut praline and yuzu jelly (citrusy-flavoured little jellies).
This recipe has been in the top ten of GRAM's most-read recipes every year since it was first published in 2013. You're going to need to plunder the spice drawer for this and, FFS, make your own chicken stock. Love you.
The bride looked fabs. The pastor was berko. The choir was ace. Zara lost her shit. But the cake, well, it was an elderflower masterpiece and you can make it yourself in cupcake form. Because you don't need the whole cake, right? Right.
4. Cà Bung (eggplant, pork belly and tofu stew)
Another score for Vietnamese cuisine! This time a simple-ish dish where the pork belly can be easily subbed out to leave the focus on the hero ingredients of eggplant and tofu. You need to be organised for this one, Brodie.
3. Johnny Di Francesco's Margherita Pizza
This pizza was named world's best Margherita in 2014 in the World Pizza Championships in Parma, Italy, in 2014. Here's the recipe. Because you're a winner, too, Donovan.
2. Baked Rockling with Dill Butter, Braised Celery and Yarra Valley Chardonnay
Another perennial fave, who doesn't love white wine and white fish? This little recipe has been popular since first published three years ago. Maybe it's the recipe, or maybe we got lucky with SEO. Who cares, it's delish.
1. Almond Feta
And here we are… number one. The big numero uno. The big cheese. And, guess what, it is cheese! Well, almond feta. So not really cheese, but vegan cheese. And, tell you what, ANYTHING vegan is hot right now. Like it ranks its virtual tits off. This recipe by St Kilda's Sister of Soul brings the Balkan's most delicious cheese to our plant-based-only cobbers and then goes one step further by giving you a gnocchi combo (including gnocchi recipe, to boot).
So, there you go. Make them all. Dare ya.
And Happy New Year for 2019. May this year be the first of your very best years.
Love,
From all at GRAM.