The life of a photographer is never boring. Each job is a new experience and location working with varied clients and a whole new set of requirements and challenges. I decided many years ago that I wouldn't get stuck doing one thing, preferring to diversify and tackle different areas and styles of photography in order to keep fresh and current and have work regardless of the time of year. While I still shoot a lot of functions, portraits and interiors/architecture, lately my work has taken me very much into the hospitality scene, working with cafes, restaurants and bars, as well as people bringing out new food and beverage products. These kinds of jobs often mean being out and about at all hours, and it was one such night where my journey to The Hidden Sea began.
It all started after popping in to a mate's venue in Collingwood for a chat and shot of rum. I was introduced to the team from a yet to launch wine brand hailing from Limestone Coast in South Australia. I was immediately intrigued by the branding, there was something dark and mysterious about it and I wanted to know more. Unlike the beer and spirits industries that are both considered unorthodox and progressive, where traditions are challenged and flavour profiles are pushed to the extreme, the wine world, by comparison, is still seen as conservative. Yes, there has been a change in recent years with a move toward natural and minimal intervention wines, but it's wine, maybe with a little less done to it, but wine all the same. There's no mixing or garnishes to change the flavour, and no amount of shaking or stirring will change the fact that you pretty much have a bunch of grapes in your glass.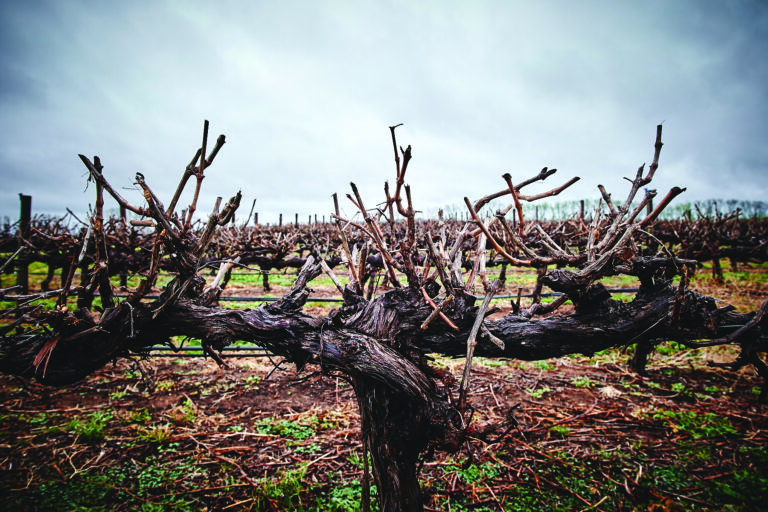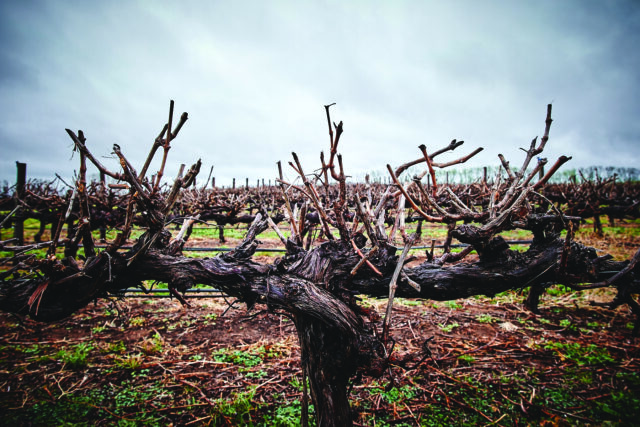 Wine is a product of agriculture and is crop and weather dependent, you can't just make it unless everything in nature goes right and maybe that's where a lot of the conservatism comes from, with winemakers wanting to respect the beautiful fruit they use. So if you just accept the fact that wine is wine and doesn't need to be messed around with, how do you take it and make it sexy, engaging and very desirable? The answer is simple – take a photographer looking for his next challenge and do a three day road trip to the home where it comes from to capture the essence of a brand known as The Hidden Sea.
One very cold morning in late August at about 5:30am, my initiation began, sitting in the back of a car with Ryan the national brand manager, Ally the head of marketing and more than enough wine for the three of us, not knowing where I was going or exactly what I had to do. The wine had already launched in Melbourne and also in New York a couple of months before that, and while I knew what style of photography was required, this was to be a branding exercise to give the wine a sense of place, with me being taken to various areas in the region and given free reign to capture what I believed would tell the story as best as possible.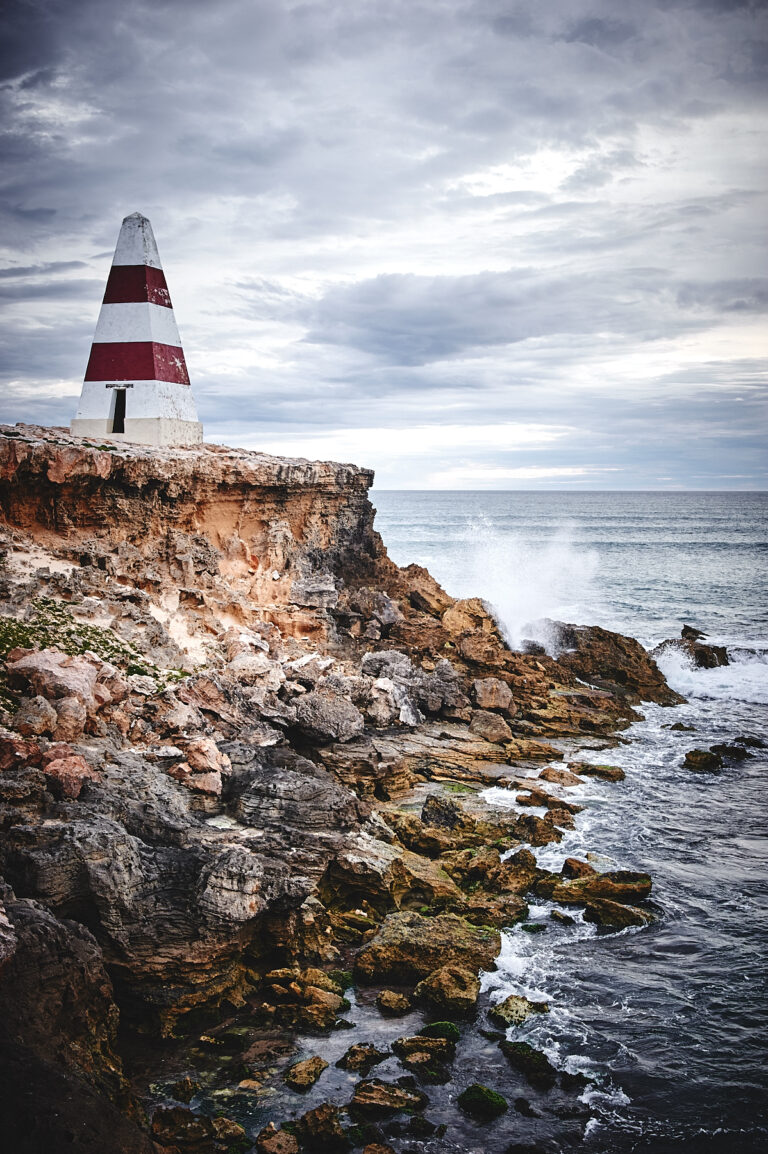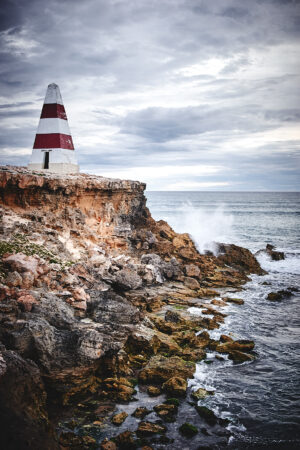 We drove along The Great Ocean Road, finally arriving in the beautiful town of Robe where we proceeded to Cape Dombey to capture the wines and the iconic 160 year old obelisk. We went to the beach where we lit a fire and grabbed some shots as the sun began to set, playing on the
feeling of warmth against the backdrop of a cold and desolate sea and the coexistence of the elements and environment. Fire has always helped people to gather, bringing a sense of ritual and respect, something The Hidden Sea brand is all about, believing they are taking from nature and giving $2 from every case back into projects to help preserve our world's wilderness in all its forms. With day one nearly over we retired to our accommodation where we were welcomed by local chef, Kirby Shearing from Soul Projects, who prepared a beautiful meal using seasonal local produce and hand picked wild herbs. A few glasses of wine and we were ready for a good night's sleep.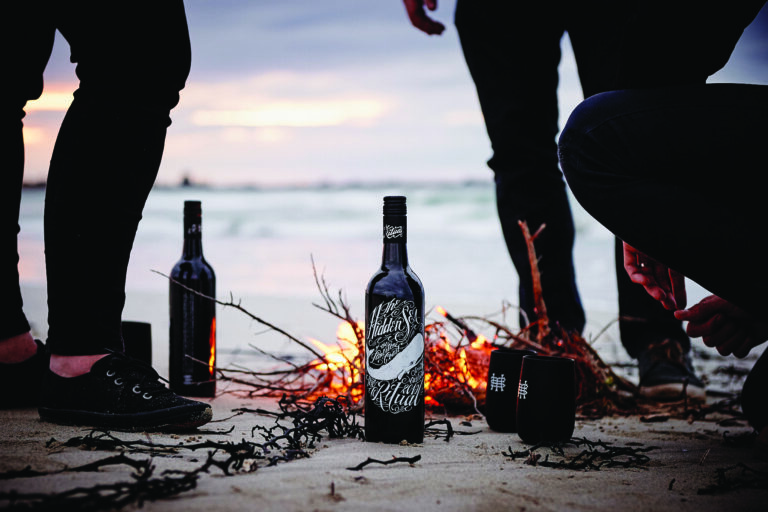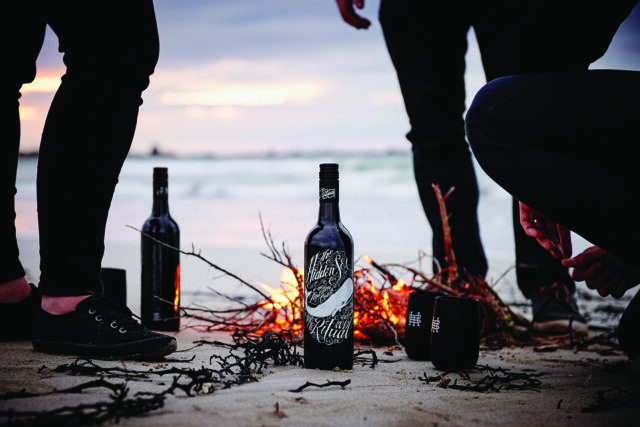 The next day began with a full breakfast, cooked by Kirby who also stayed the night. We reluctantly said goodbye to our private chef and left for Mount Benson where we took more shots on the beach followed by some photos in the vineyard and the amazing pine plantation across the road. We travelled on to Padthaway, arriving late afternoon at our destination, the Willalooka Eco Lodge. It was here that I needed to capture the native surrounds and show the wines being enjoyed in a domestic setting with beautiful cheeses and antipasti. It was only natural that once the photos were done, we drank a few bottles and finished off the food together with a delicious broccoli pasta dish that Ryan whipped up for dinner.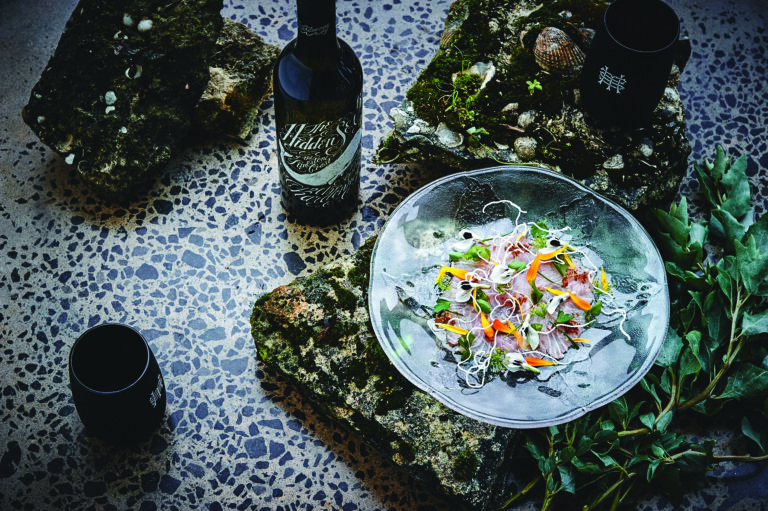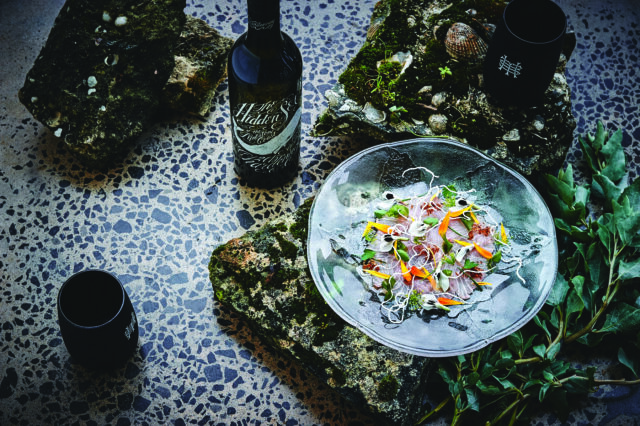 An early start on day three and we set off to the limestone caves at Naracoorte. I was secretly dreading this part of the trip, knowing the underground setting for the shoot would be by far the most demanding element. While I had portable lighting with me, I had to use it sparingly, wanting to keep the images as natural as possible and allowing the wine to blend into its surroundings. The caves and this part of the region are integral to the brand, as 26 million years ago the whole coast was submerged by the Great Southern Ocean and when the water receded it left behind the limestone covered with marine fossils including one of a whale that lies beneath the vineyards. It's this natural legacy that gives the wines their minerality and created the soil's unique filtration system. Travelling down into the depths of the caves, we felt a true sense of place and instantly understood the inspiration for Hidden Sea's bottle design, created by famous New York artist Jon Contino. What makes it so beautiful is the fact that the bottle has no label, it is screen printed with Jon's haunting imagery, leading you to what's inside, a product of its environment, so much so that you can almost taste the past. If these guys wanted me to feel a connection to their wine, then they had achieved success.
The final part of our journey, as we made our way back to Melbourne, was through Coonawarra, where more fruit is sourced. It was here that I actually got to see the cutting where the terra rossa soil this area is known for, merges with the limestone. You can see how the gnarled roots of the vines have pushed their way through the layers, drawing on this history and the pure underground water, to produce the most amazing fruit used by the some of best winemakers around the world.
There are many wine regions of Australia, but none so remote as the Limestone Coast. For such an expansive area filled with so many vineyards I barely saw a single person in our three day trip. The feeling of isolation was eerie to say the least, especially when it was cloudy and raining. If anything though the solitude brought me closer to my assignment and regardless of the other two people I was with, it almost felt like it was just me and the wine. Nothing else seemed to matter, there was no distraction, only inspiration. I felt consumed by my surroundings, by the task at hand and knew that I was exactly where I was supposed to be. Once I arrived home and began the editing process, the sense of excitement returned and the thrill of seeing the result of my work was electric. Even now as I sit back and watch my images being rolled out across social media both here and overseas, I get a little tingle knowing that I am a part of helping to make this product an international success. It was one of those jobs I will never forget, my three day journey had finally come to a close, I had found The Hidden Sea and I will definitely be back.