Not sure what to get your mum this Mother's Day? Renowned chocolatier and "Chocolate Queen" Kirsten Tibballs shares with Gram these delightful chocolatey treats that are bound to get you on your mum's good side.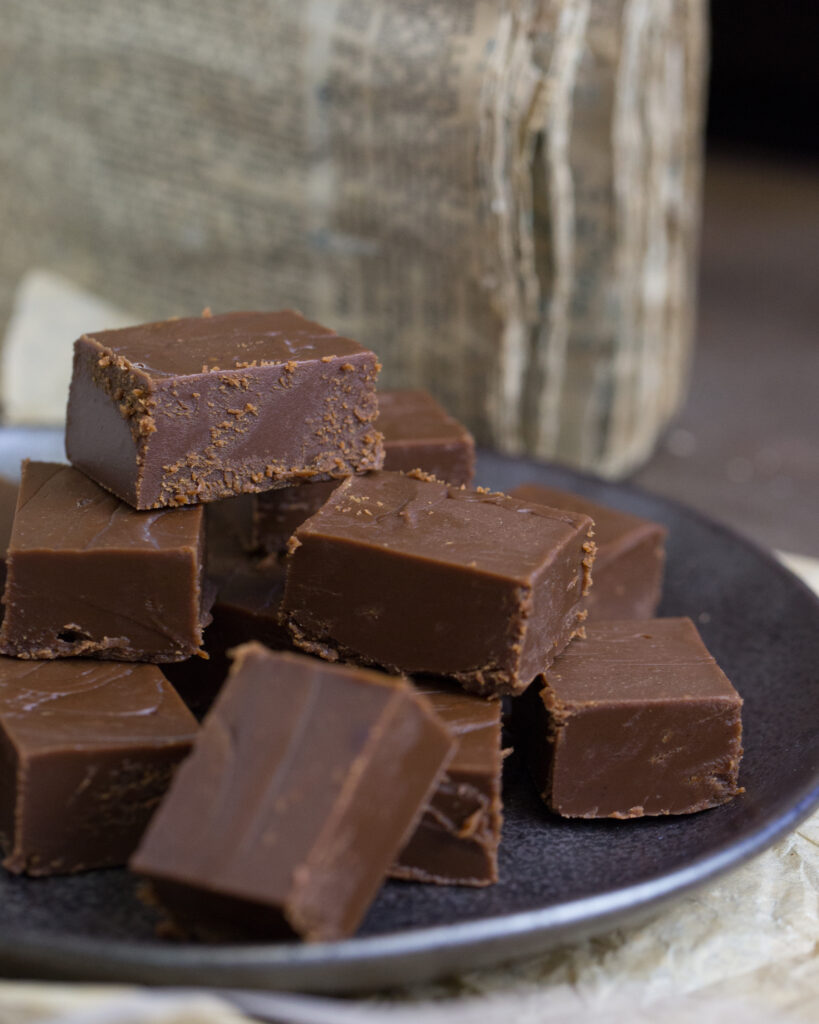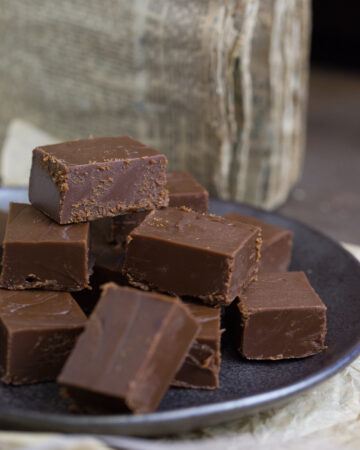 Chocolate Fudge
Preparation Time: 25 minutes
Yield: 24 pieces
Ingredients:
350g Bulla Fresh Cream 35% fat
2 vanilla beans
200g caster sugar
50g brown sugar
70g liquid glucose
50g water
30g golden syrup
250g unsalted butter
5g salt
3g bicarbonate soda
50g Callebaut Milk Chocolate
150g Callebaut Dark Chocolate
Method:
1. Line a 24cm x 15cm slice tin with baking paper.
2. In a saucepan, boil the cream with the cut and scraped vanilla beans to boiling point, keep warm.
3. Cook the caster sugar, brown sugar, glucose and water to 145°C in a large pot. If you don't have a thermometer take a small amount of the sugar syrup with a teaspoon and drop it into a bowl of chilled water when it reaches 145°C it will separate when it hits the water into hard, but pliable, threads that will bend slightly before breaking.
4. Stop the sugar cooking at this stage by whisking in by hand the butter, golden syrup and then the boiling liquid cream (to prevent the temperature of the sugar from dropping below 110°C pour in the cream in two or three stages). Add in the salt and bicarbonate soda.
5. Reheat the mixture while stirring to 119°C. To test when the mixture reaches 119°C drop a small amount into a bowl of chilled water and it should be a firm but pliable texture. Once you reach 119°C whisk in the couverture and stir vigorously to ensure that the sugar crystalizes to create a fudge.
6. Pour it into the
prepared frame on a lined tray. Cool at room temperature. Once cool cut with a slightly oiled knife into individual squares.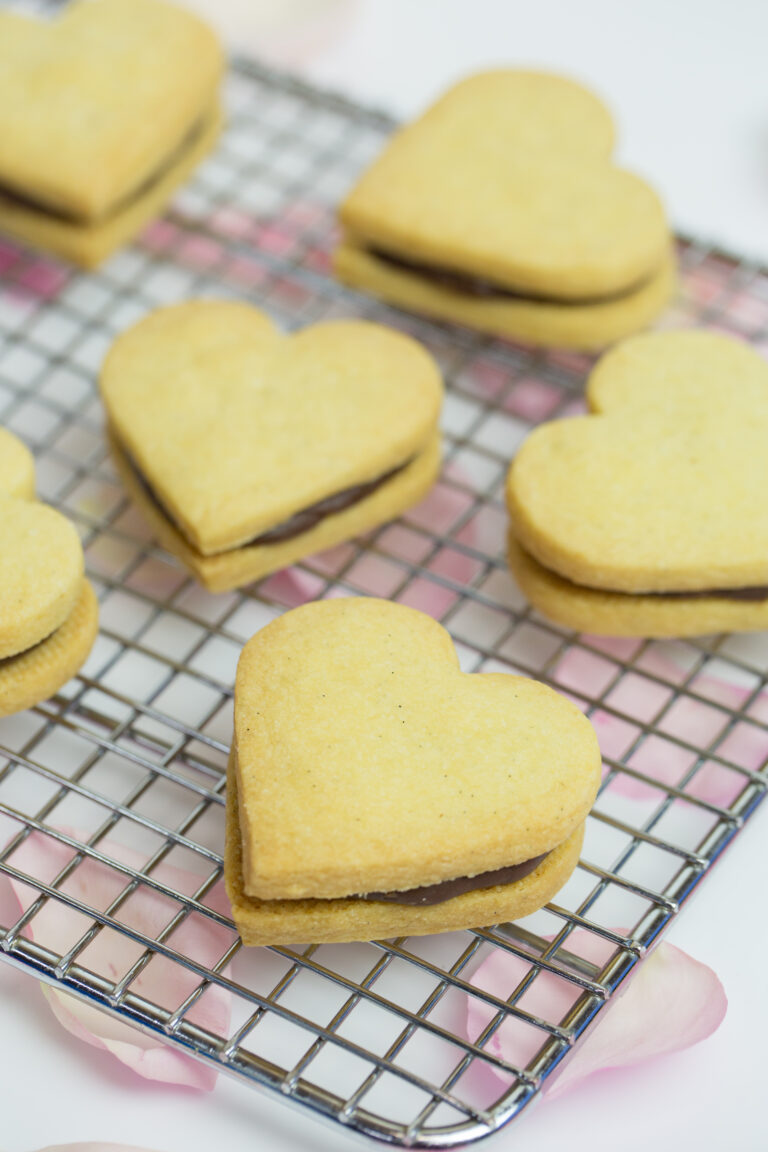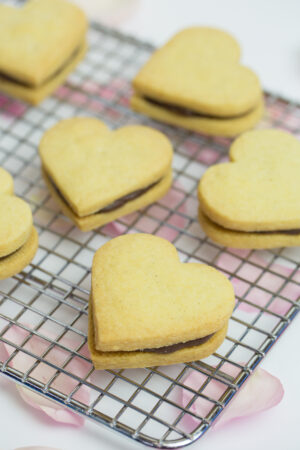 Shortbread Hearts
Yield: 24 biscuits
Preparation time: 25 minutes
Baking time: 12 minutes
Ingredients:

For the shortbread
250g butter, softened
155g caster sugar
1 teaspoon vanilla paste
300g plain flour, sifted
90g cornflour, sifted
Method:
1. Using an electric mixer, beat butter, sugar and vanilla together until all the butter is fully incorporated. Add in sieved flours.
2. Roll the dough on a lightly floured bench to a 5mm thickness and cut out 5cm hearts. Carefully transfer to prepared tray. Bake at 170°C for 10-12 minutes or until golden brown.
For the chocolate filling
300ml Bulla Crème Fraiche
30g honey
380g Callebaut Milk Chocolate
60g unsalted butter
Method:
1. Bring the cream and honey together to the boil and pour over the chocolate. Whisk together until combined and add in the butter.
2. Place plastic wrap on the surface of the bowl and leave it at room temperature for 2-3 hours.
3. Pipe the filling or use a teaspoon to add it to every second biscuit and then sandwich it together. Store in air tight container.