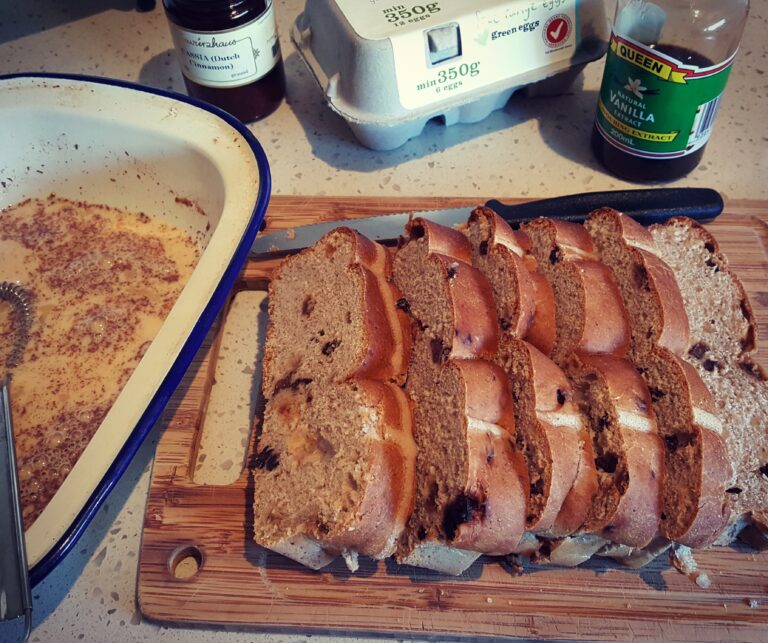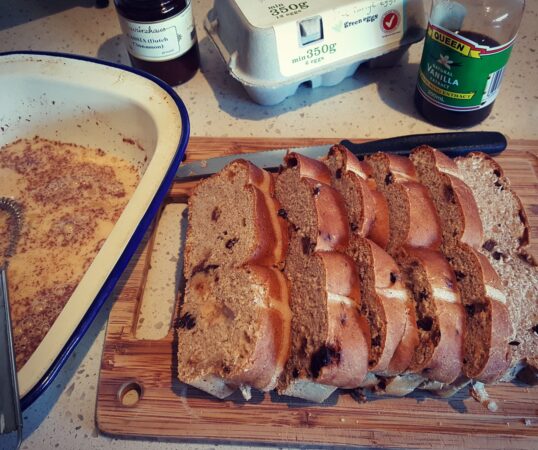 Think French toast is the perfect communion of bread and goog? Wrong. Get creative this Easter and swap out bread for HOT CROSS GODDAMN BUNS. Show Aunt Karen who's the boss when she pops around this weekend to drop off her handcrafted chocolate truffles and delicious serve of judgement and side eye.
Marvellous multi-award winning baking queen of Moonee Ponds, Kate Stubbings (Instagram: @kateleadbeater. Because rare possum lover), has whipped up a recipe for you to make Aunt Karen die a bit inside with jealousy as she finally admits that she honed her dubious chocolate making skills in a weekend CAE class. She will leave misty-eyed, a little broken, but also completely sated with all the delicious.
Here's how to nail Aunt Karen:
Hot Cross Bun French Toast
6 hot cross buns (if you really want to get Karen's goat, use the Mörk Chocolate HCB. Thank us later).
1/2 cup milk
2 eggs
2 tablespoons raw sugar
1 teaspoon vanilla extract
1 1/2 teaspoons ground cinnamon
Butter for frying
1. Cut hot cross buns into thick slices (not in half, as you usually would with an HCB).
2. Mix milk, eggs, sugar, vanilla extract and cinnamon in a dish, until combined. Dunk HCB slices in the mixture, flipping to ensure both sides are coated.
3. Melt butter in fry pan on medium heat. Fry HCB slices, until a golden crust develops. Flip and repeat on second side.
4. Serve hot, with maple syrup, berries, icing sugar, butter or whatever takes your fancy.