Pomegranate season is upon us! We celebrated this beautiful jewel-red fruit with PomLife at the gorgeous Kitty Burns café in Abbotsford last week, which inspired us to build a recipe around the sweet, delicious fruit.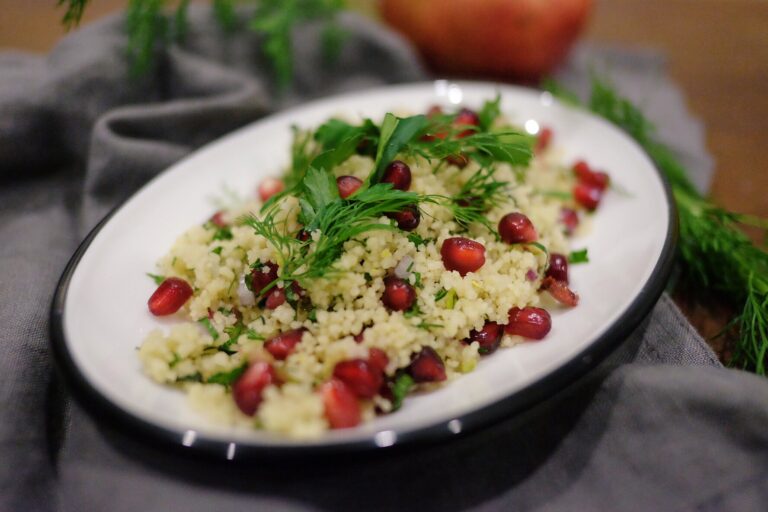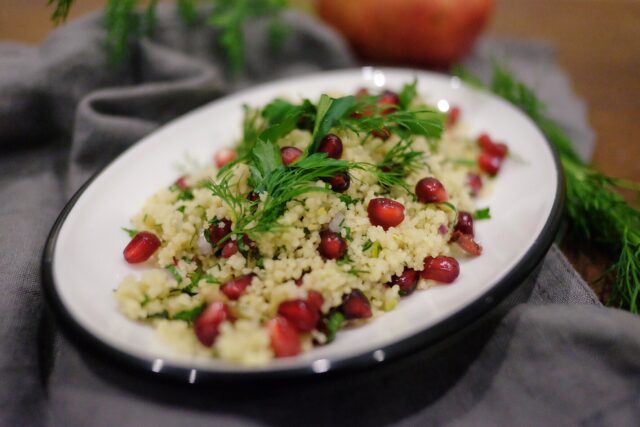 The juicy richness of the harissa lamb is paired beautifully with the zesty, flavourful pomegranate cous cous. It's a super quick recipe and it's a delicious balance of flavours and produce, so get stuck in!
Serves 4
Rack of lamb (large enough for two cutlets each)
Harissa paste
2 cloves garlic
1 tbsp olive oil
1 tsp salt, to taste
1 tbsp lemon juice
1 tsp cumin seeds
1 tsp coriander seeds
4 long chillies
Pomegranate Cous Cous
1 cup pomegranate seeds/arils
Zest and juice of 1 lemon
½ cup pistachios, chopped
½ bunch mint, finely chopped
½ bunch parsley, finely chopped
½ bunch dill, chopped
½ red onion, diced
1 cup chicken stock
1 cup cous cous
1 tbsp olive oil
50g butter
Salt, to taste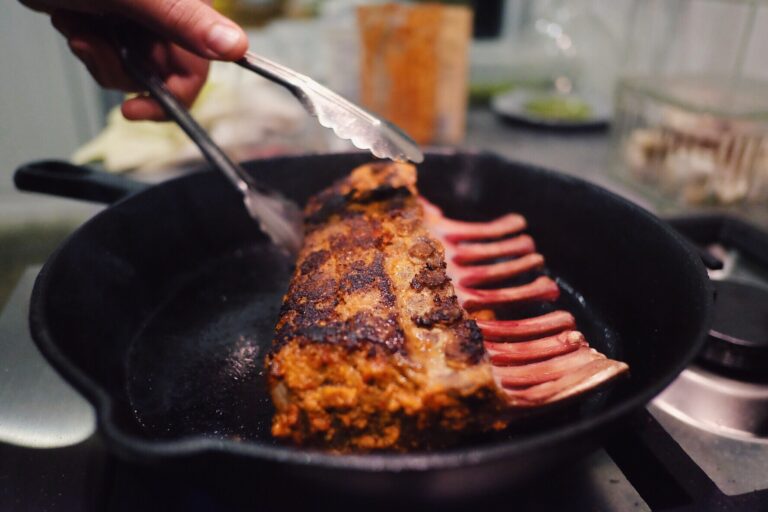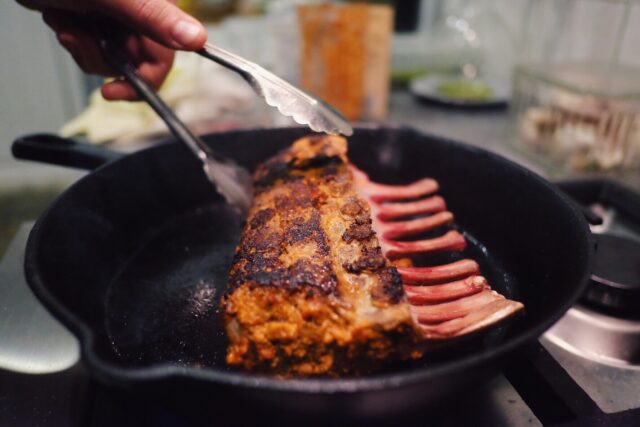 Yoghurt
2 cups full fat Greek yoghurt
1 tsp harissa paste
1 tbsp. mint, finely chopped
1 tbsp dill, finely chopped
1 tbsp lemon juice
salt, to taste
Method
To make the harissa paste, blend all ingredients together in a food processor until well combined and mixture goes a creamy orange colour.
Rub all over the lamb and set aside. Leave a tsp of harissa paste for the yoghurt.
For the yoghurt, add all ingredients together and mix well. Set aside.
For the cous cous, heat the chicken stock. Bring to the boil, add the cous cous and the olive oil and turn the heat off. Mix well and cover for ten minutes, then uncover, add the butter and fluff up the cous cous with a fork. Add the rest of the ingredients and toss, then season with salt to taste.
To cook the lamb, sear on both sides until sealed and then place in the oven at 180C for around 6-8 minutes, or insert a thermometer into the meat to check temperature inside the meat is 55C (medium rare). Let the lamb rest for 5 minutes while you start plating up the rest of the dish.
Place an equal amount of cous cous in the centre of each plate. Slice the rack of lamb and add 2 cutlets on top of the cous cous. Dollop the yoghurt over the top and sprinkle with leftover herbs and pomegranate arils to serve. Enjoy!