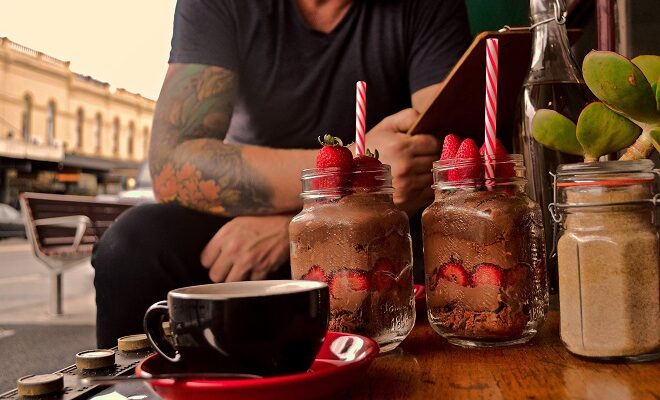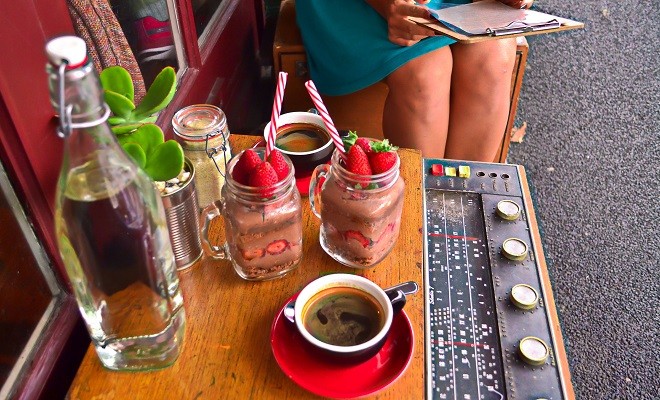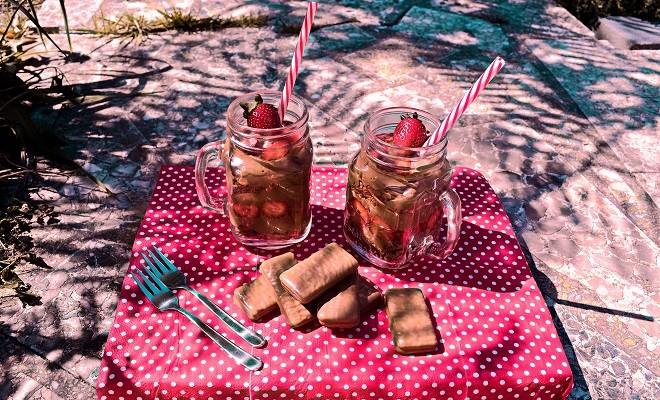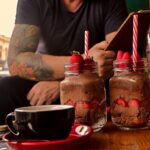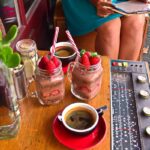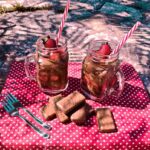 Recipe: Double Chocolate Tim Tam No-Bake Cheesecake
|
INGREDIENTS
1 package of your favourite Tim Tam's
1 package cream cheese
1/2 cup coconut sugar
1/2 cup raw brown sugar
1/2 cup almond milk
300 grams shaved dark cooking chocolate
1/2 cup coconut oil
3 tablespoons cacao powder
1 tablespoon vanilla bean paste
1 carton fresh strawberries
2 to 4 Hipster Jars
METHOD
In a large bowl, add cream cheese, coconut oil, almond milk and vanilla bean paste together and mash together with a wooden spoon.
In a separate bowl, mix coconut sugar, raw brown sugar, cacao powder and shaved dark chocolate.
Next, combine both bowls together and mash until it is smooth and creamy and then with a spatula, put filling into a piping bag.
Place Tim Tams in a sealed bag and bash them with a heavy object (I used a coconut).
Slice strawberries to make little round discs and place aside.
Gather your hipster jars and layer the magic as you please.