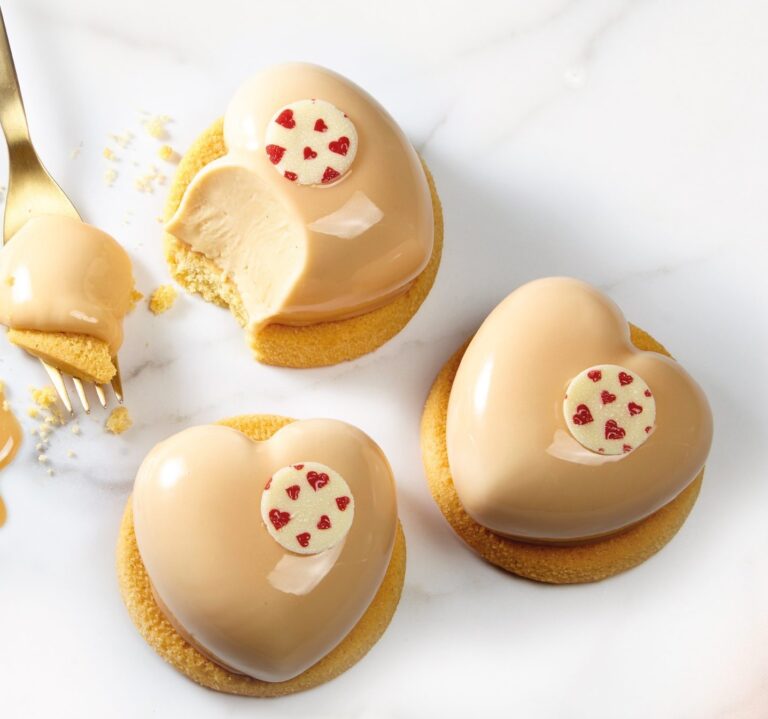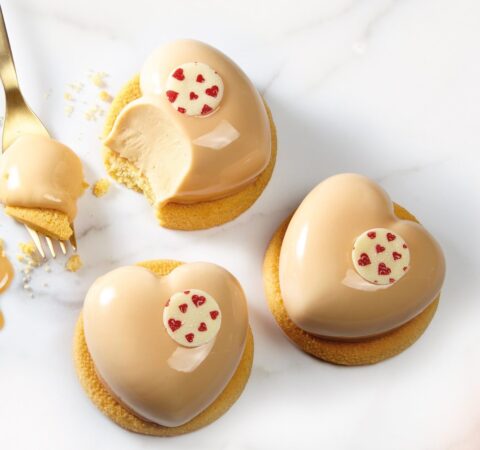 Two days to go until Valentine's Day and you're fresh out of ideas on how to convince your significant other that they're all that? Handing over chocolates is as thrilling as an invite to a day surgery procedure, so why not next-level it and take some exquisite chocolate and work it into something extra special. And by special, we mean cheesecake. Who doesn't like the beautiful triumvirate marriage of chocolate, cheesecake and caramel? No-one, that's who.
And don't muck around with any old chocolate, either. Go for Belgian chocolate and by Belgian, go for Callebaut (available at Savour School and Essential Ingredient, among others) who have spun together this majesty together.
Valentine's Day
Callebaut Caramel Cheesecake
Breton Shortbread
Ingredients
60g egg yolks
132g caster sugar
168g butter
200g flour
2g salt
8g baking soda
Preparation
Mix together and roll out 4mm thick. Bake at 160C for 20 minutes.
Caramel Cheesecake
Ingredients
160g butter
160g sugar
320g cream cheese
200g eggs
0.25g Vanilla
Boil together.
30g lemon juice
30g gelatin mass
180g Callebaut Finest Belgian Caramel Gold Chocolate
Add and mix well.
Salted Caramel
Ingredients
250g sugar
250g glucose
250g cream
Boil together.
100g butter
4g salt
0.25g Vanilla
200g Callebaut Finest Belgian Caramel Gold Chocolate
Add and mix well. Use at 40C
Callebaut Gold Glazing
Ingredients
180g sugar
180g glucose
90g water
Boil together at 105C
2g Sparkling Powder Gold
300g Callebaut Finest Belgian Caramel Gold Chocolate
120g sweetened condensed milk
80g gelatin mass
100g mirror glaze
Mix and pour over previous mixture. Mix well. Use at 40C