Today is National Burger Day (not a thing. Who invents these things? Who cares. Burgers) so we've pulled together a list of where you should grab Melbourne's best, most innovative burgers for lunch or dinner. So go treat yourself to the glory of meat/not meat patties in a bun/not bun, order the fries and guzzle the soft drink because, like L'Oreal says, you're worth it.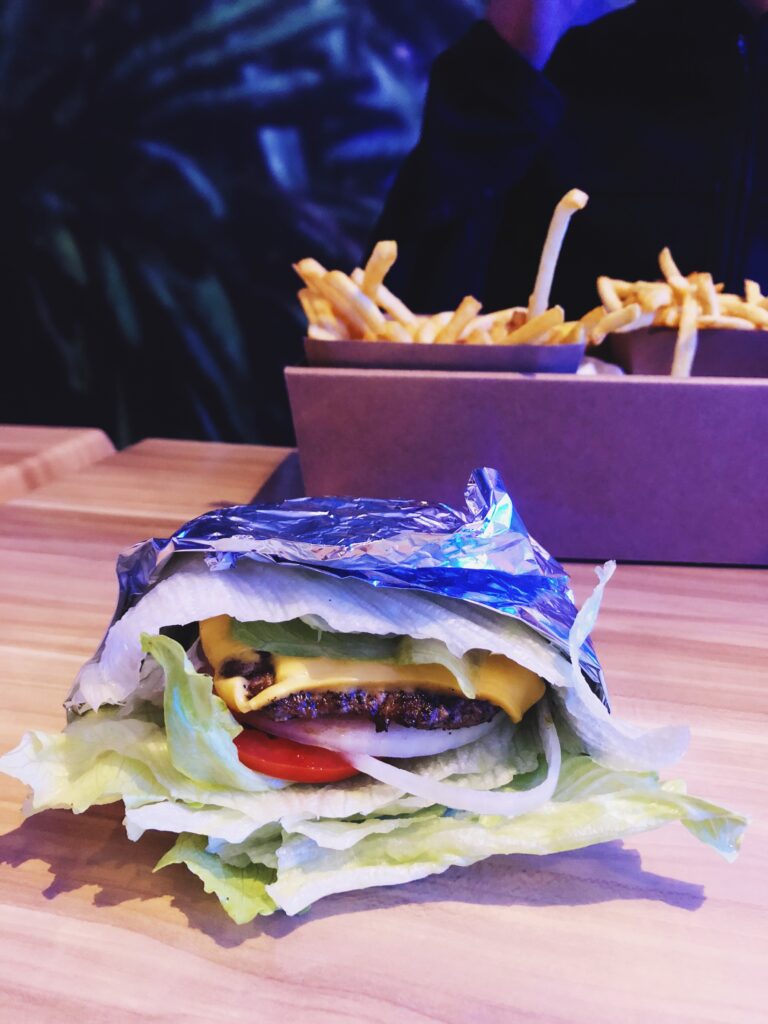 California Burgers, 42 Chapel Street, Windsor
Opening Hours: 6pm – 2am Mon – Thurs and Sun; 6pm – 4am Fri and Sat
There's only a handful of places in Melbourne where you can grab an ace burger until 4am in the morning and not Macca's, and California Burgers is one of them. Inspired by the burgers of California, Rosie, Theo and team don't pre-cut the ingredients, rather, they slice and dice as required ensuring your tommies etc. are fresh AF. There's a secret recipe to the massive outstretched-hand-sized patties, prepped on site, that you will want to kill to find out. While you're trying to work out their secrets, try to find our the recipe to their signature pink mayo, too, because you'll want that. All the burgers are named after Los Angeles hot spots and there's eight signature ones from which to choose. For the health conscious, go the Malibu burger, a turkey pattie (low fat, high protein) and then go one step further, for our keto and paleo friends, and opt out of the brioche bun and choose to go Calabasas like the Kardashians and wrap your burger in iceberg lettuce. The LAX is also a ripper with a double double like In & Out Burger and the Muscle Beach's 4 x 4 patties is for the seriously hungry. They may not be open today for National Burger Day (remember, not a thing) but save this gem for real celebrations.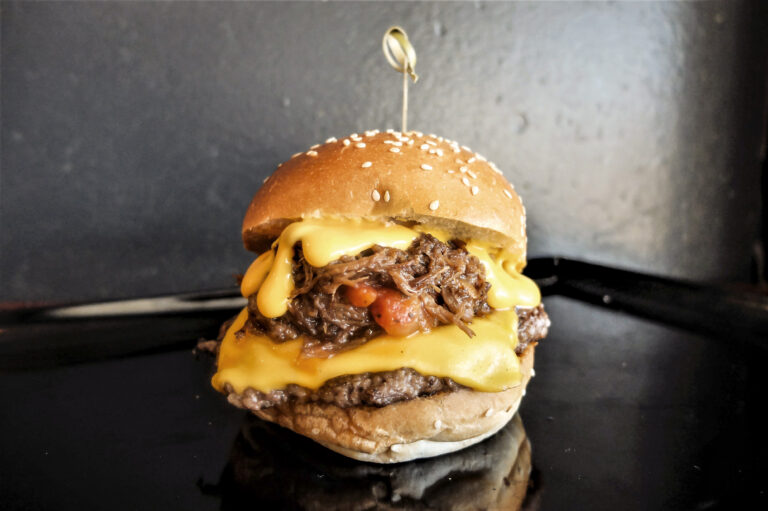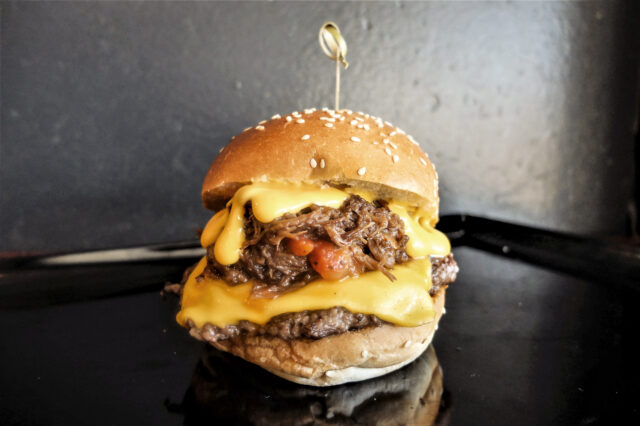 Rude Boy Burger, 482 Albion St, Brunswick West VIC 3055
Opening Hours: 12pm – 10pm every day
On the other side of the river, head to Rude Boy and arrive early because the first 200 people to get there today will get a free Roo Boy burger: pulled slow-cooked barbecued kangaroo with a smashed wagyu patty & homemade smoked bush tomato relish topped with grilled Australian cheddar. What's better than free? Health. Kangaroo is high protein and low fat. Do it for your body.
Andrew's Hamburgers, 144 Bridport Street, Albert Park and 155 Franklin Street, City
Opening Hours: Albert Park, Monday – Saturday 11am – 9pm (not open Sundays), City, 10am – 9pm daily
An institution since 1939, Andrew's is where you go when you seriously need an old-skool burger. A lot's changed since the beginning of World War II, however, and you can now get specialty burgers with Mexican and American twists. A classic Andrew's burger starts at $13 for a beef pattie and a straight-up simple Little Andrews with beef pattie, cheese and tomato sauce will set you back only $8.
Danny's Burgers, 360 St George's Road, Fitzroy North
Opening Hours: 12pm – 2am every day, Friday and Saturday to 3am
The second oldest girl on the block, Danny's has been flipping killer burgers from its wedge-shaped premises in North Fitzroy since 1945. Another late night legend, you can grab a basic burger for not much more than $6. The service is quick and perfunctory. The grill legends smash out the burgers in record time so that you can be back in that Uber before you even have to worry about the surge pricing you opted to select. Don't go looking for a website, Danny's Burgers don't have time for dat.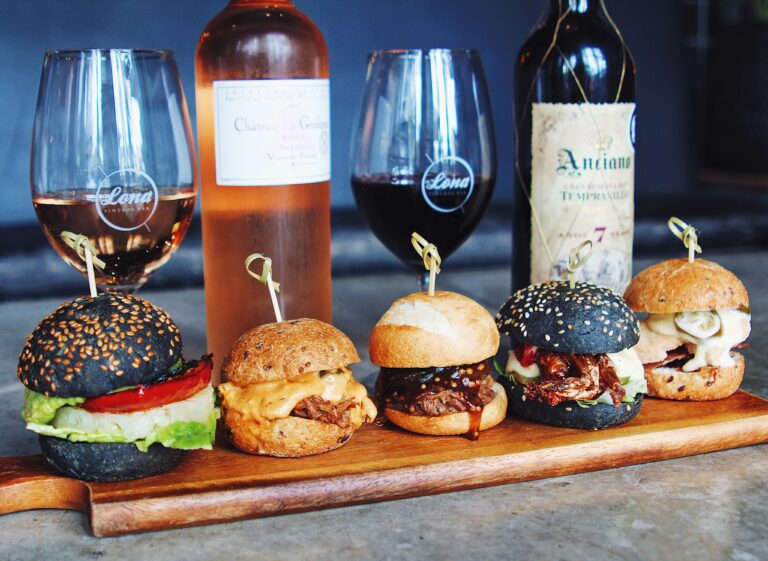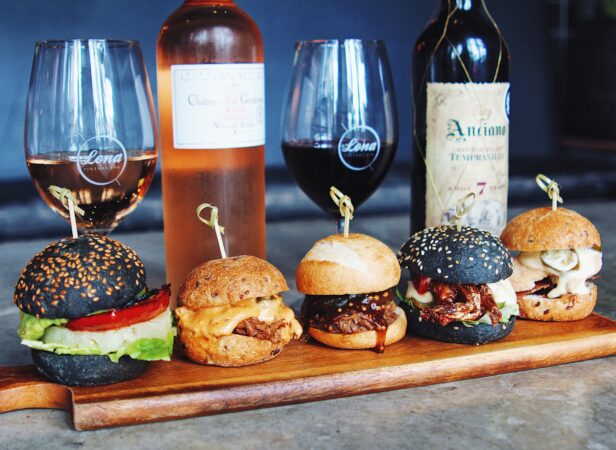 Lona, 64-66 Acland Street St Kilda
Opening Hours: 8am to late, 7 days 
Slide into Acland Street for slider heaven at tapas bar and restaurant, Lona. Why have one burger on National Burger Day (not a thing) when you can sample your guts out with sliders and go all San Sebastian? Take  your pick from pork belly, pulled lamb, or fried chicken, filled with all the essentials and pulled together by a soft, rustic bun. Vegans, don't worry, you can 'celebrate' National Burger Day (not a thing), too, with Lona's jackfruit slider. Think slow-braised, BBQd jackfruit with a concoction of sweet apples, cabbage, carrot and tumaca and served on a gluten free bun.