If there was a continent more poorly represented in Melbourne's restaurant scene, it would have to be Africa (yeah, we're not counting Antartica; c'mon). And, despite a growing, dynamic and active community, good African cuisine is found, well, barely anywhere outside of some south-eastern suburbs and western Melbourne.
Come to the guts of the CBD, though, and you'll find your own little savannah: polēpolē (267 Little Collins Street. It means 'relax' or 'slowdown' or 'calm the farm, Sharon' in Swaheli) where you can get your neo-colonist/hero big game farmer on (not really) and eat all the goodness of the world's most-bullied continent without being a dick and shooting it yourself.
Climb the narrow staircase to the first floor, hang a left and you're there. Snare yourself a table near the windows for the evening northern light for the best 'grammable shots (if you're that girl, Wendy), exhale, examine the menu, order the wine (do that first; good list) and go. Wednesdays are typically your Big Game nights. Polēpolē claims to be Melbourne's only African-Australian fusion restaurant (and, let's face it, who's going to knock their claim?)
Inspired by extensive travels through Eastern Africa, owners Dean and Jeanelle Mariani fell in love with the vibrant cuisine and rich culture of Tanzania and Kenya.
"The ethos behind polēpolē was to blend our love of African flavours with Melbourne's stylish Food and Wine culture – the result has been something incredibly unique in Melbourne's thriving restaurant scene," they said.
Brazilian born Head Chef, Felipe Bley, is fresh off the tails of a one-year culinary adventure in Switzerland and is delighted to be back with the team. Felipe, who was behind the original bar menu, is excited to lead the venue's new chapter, evolving from a bar serving delicious, African-inspired snacks to the double offering it is today: two lively and cohesive venues in one, offering everything from after work drinks to unique restaurant dining and events (yeah, Glamp is upstairs. Think a big-arse African tent where you can imagine you're Karen Blixen trying to reach Bror and his unit in WW1. OK, fine, excuse the obscure Out of Africa reference. Anyway, look it up, find a fabs hat and sit there, memsahib, after dins. You look divine).
Chef Felipe will be busy smoking many of his meats in-house, including the wildly-popular smoked goat curry (eat this. Eat all of this; it's fabs). With each dish designed for sharing, polēpolē provides the perfect opportunity to take yourself on a culinary safari through the plains of east Africa, across the Nullarbor and back to Little Collins. By bringing a fusion experience, the polēpolē team have been able to get creative and be inspired by places and ingredients.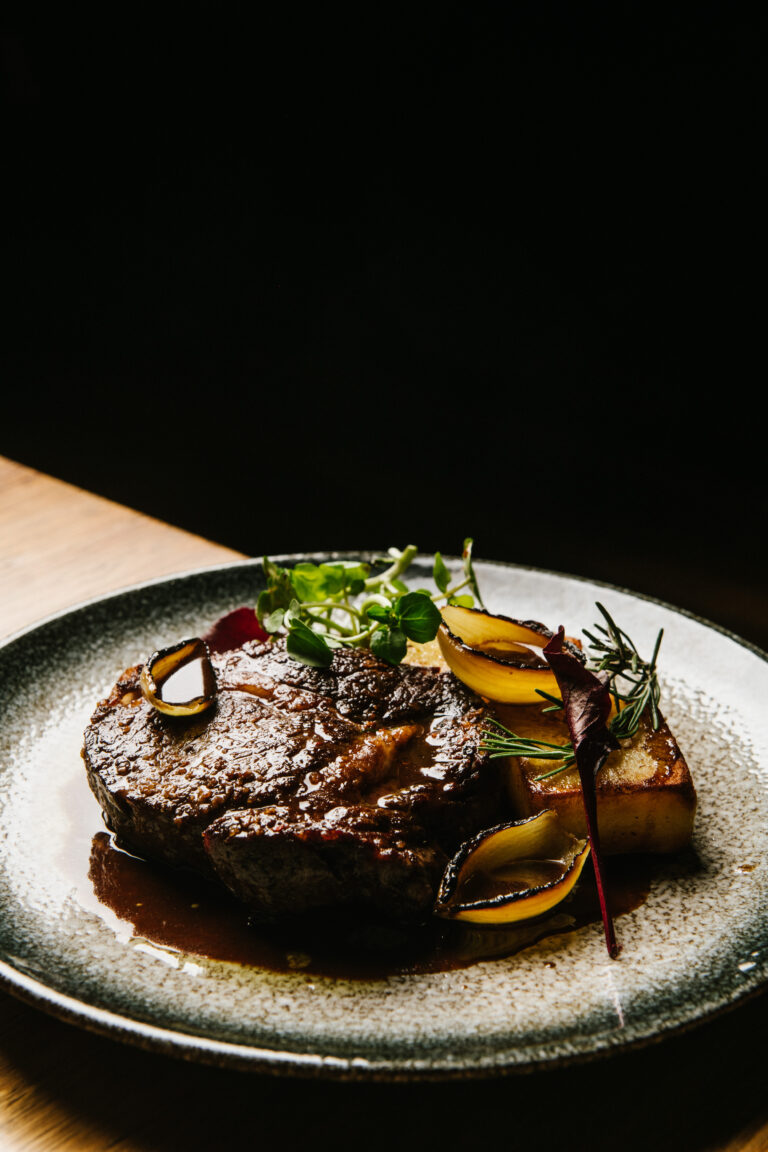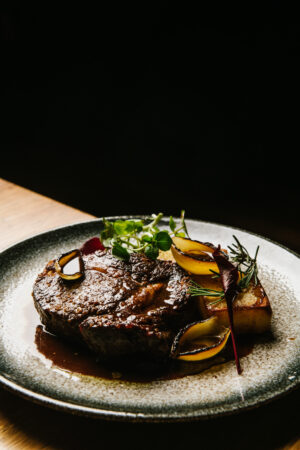 Aside from the curry, get stuck into the water buffalo steak and savour every goddamn morsel. Deadset, you can taste the laziness of this beast. Better than wagyu. Like, always better than wagyu.
The crocodile tail is a must-try, but imagine it poached in a laksa where the meat can slowly loosen into the milky curry goodness. Points to polēpolē if they can fuse the cuisine of three continents into one (and don't start, puritans, on the Indo/Middle Eastern/Indian influence on East African cuisine. Just don't).
So drop your basic bitch Italian, and your eye-roll "everyone's eating Korean BBQ, Karen" and take your tastebuds on a safari. For once in their lives. Love you.