Valentine's Day 2018 is looming. Like, really looming. In just seven days, you better have that reservation locked in that Tina's been dreaming of, or take care of something yourself because, you know, Tom's kind of useless. You're probably on your way home right now, dreading the inevitable "where are you taking me for dinner on Valentine's Day?" aren't you?
Well, never fear, GRAM has got you covered. Here's a list of all the restaurants we know still have availability in Melbourne for Feb 14, 2018. So get cracking because these will fill quickly and you don't want to spend the night at Red Rooster with a quarter chicken and chips, servo flowers and a look of utter disdain/failure. We'll have some more tomorrow.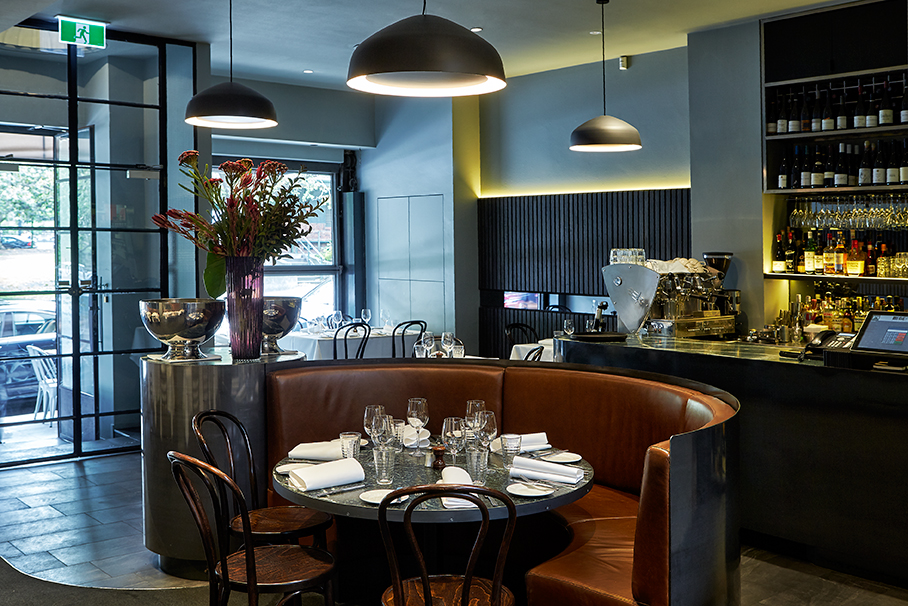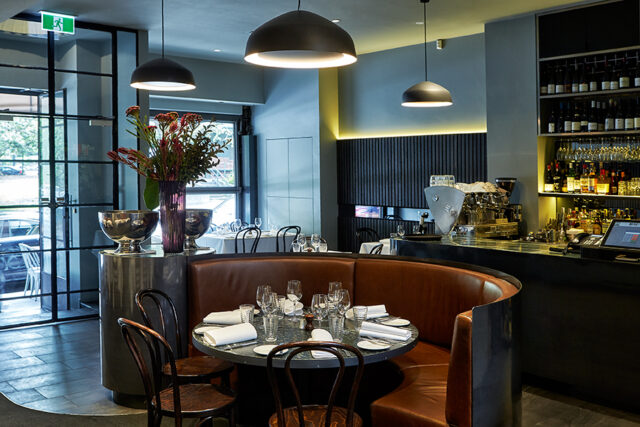 Bacash:Treat your loved one to a special four-course set menu at Bacash designed especially for Valentine's Day. Indulge in Melbourne's finest seafood, spectacular wine and unrivalled service where the best of the sea meets the lush green of Melbourne's Botanical Gardens. $120pp and includes a complimentary glass of Kreglinger Sparkling Rosé. Bookings online here.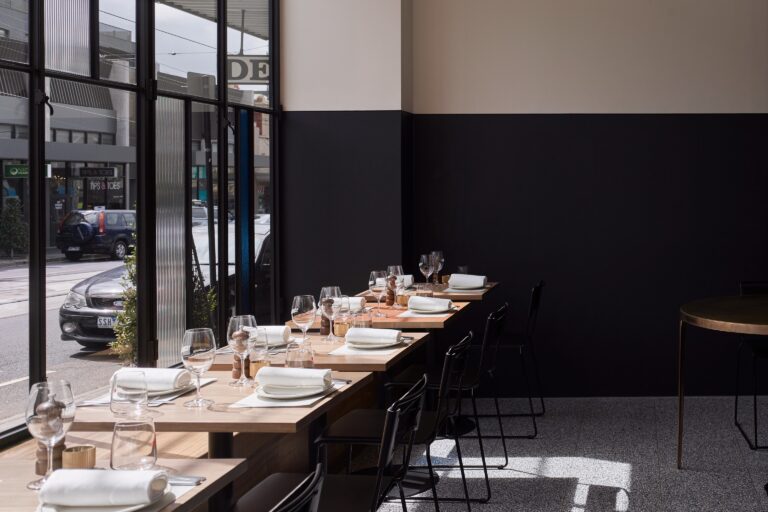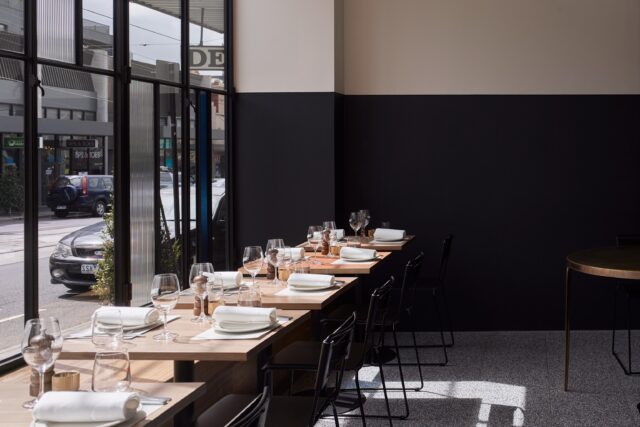 Bar Carolina is the ideal setting for couples to settle in for a romantic evening this Valentine's Day. Guests can indulge in a three-course menu for $85 per person, inclusive of a glass of Prosseco and red rose on arrival. From the team behind Sarti and Il Bacaro, think all Italian with a totes mod twist. Bookings online here.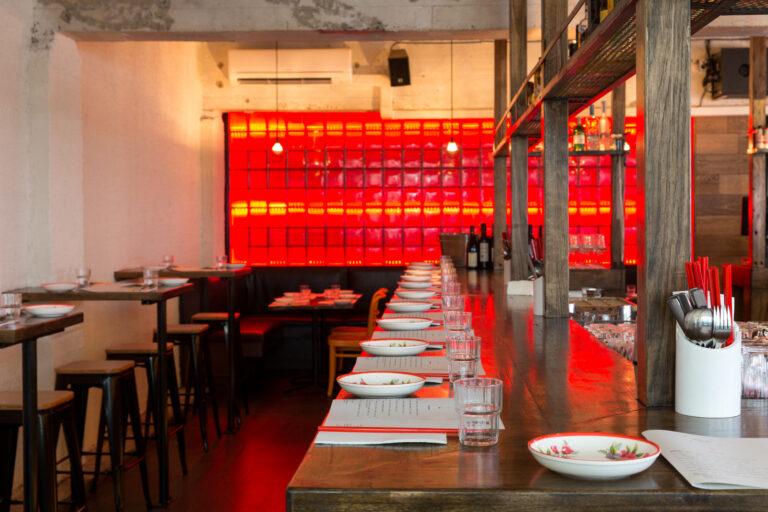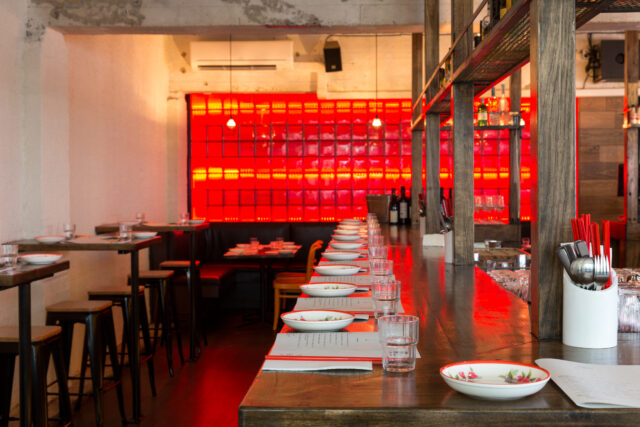 BKK: Dine at Windsor's newest Thai destination for punchy authentic food, wine, and cocktails. Get into snacks like 24 Hour Condensed Milk Glazed Pork Skewers, Banana Leaf Wrapped Curry Of Mussels, Scallops, and Fish with a Basil Coconut Cream or feast on something more substantial with Rolled Rice Noodles or a traditional Green Curry. Bookings online here.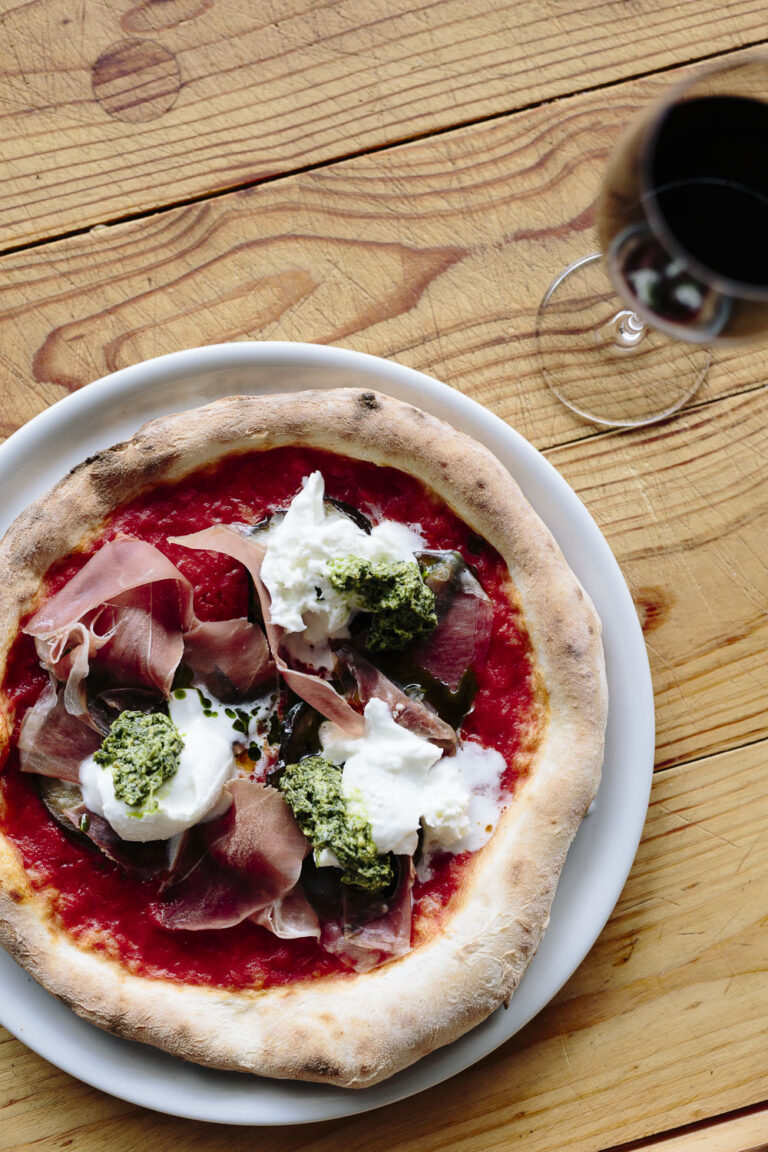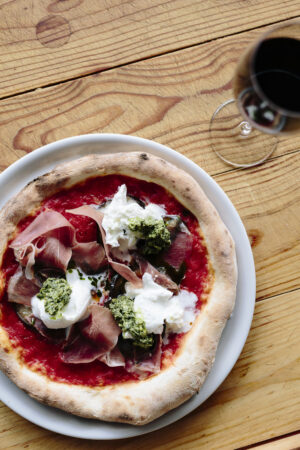 Figo: Who doesn't think Italian when they want some amore? No-one, that's who. Take your pick from Figo's delicious antipasti spread – think all things truffle, arancini, fine prosciutto, succulent san marzano tomato and fior di latte mozzarella. Followed by a delicious Roman-inspired Pizza? Si, bellissimo. Also, tuck into artisan gelato and boutique wine and beer. Open from 4.30pm. Call them pronto to book on 03 9531 7732. Located at 73 Brighton Rd, Elwood.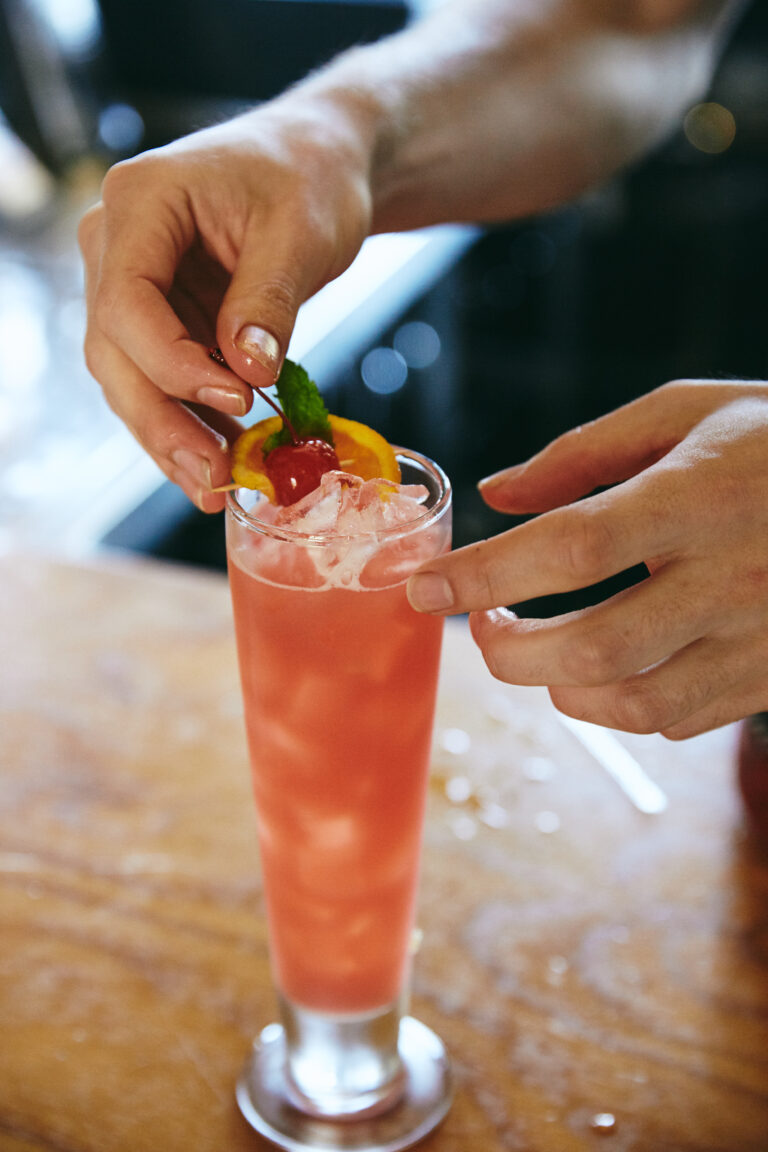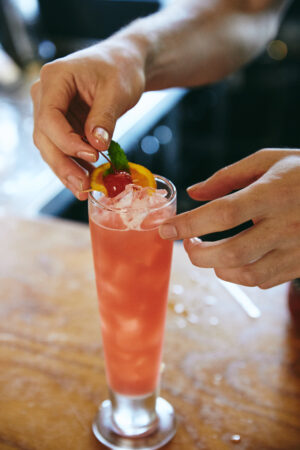 Grosvenor Hotel: After something different to impress your loved one this Valentine's Day? Grosvenor Hotel is taking bookings for its FREE Valentine's Day-themed trivia night. Kicking off at 8pm on February 14, think romantic movies, love songs and all-things Tinder! The team will also be mixing up the special 'Friends with Benefits' cocktail or the 'Friends without Benefits' mocktail. The favourite St Kilda local is also taking dinner bookings for couples in the bistro. For bookings please call 03 9531 1542. Bookings are essential.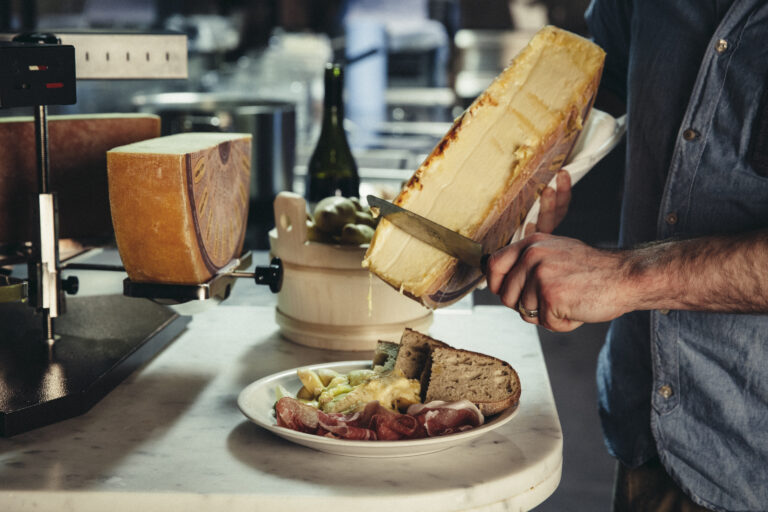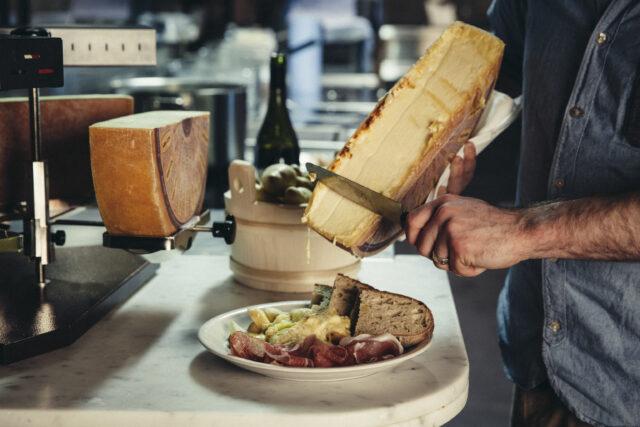 Juliet Melbourne: But, soft, what light through yonder window breaks? Romeo meets Juliet on Little Bourke Street with two cocktail menus inspired by one of the world's most famous love stories. The speak-easy inspired wine bar is seductive and welcoming, with an atmosphere and menu that leaves you wanting more, marrying classic European design with contemporary Melbourne sleekness. $65pp includes four cocktails. Choose either the Romeo menu or the Juliet menu or why not two of each? For bookings please call (03) 9639 4944.
L'Hotel Gitan: No-one does romance like the French, so treat your amour to Prahran's own French gastropub, L'Hotel Gitan is the perfect spot for lovers this Valentine's Day and celebrate all things French. Serving beautiful pastries and desserts, it is a sweet way to end an evening as well. Bookings online here.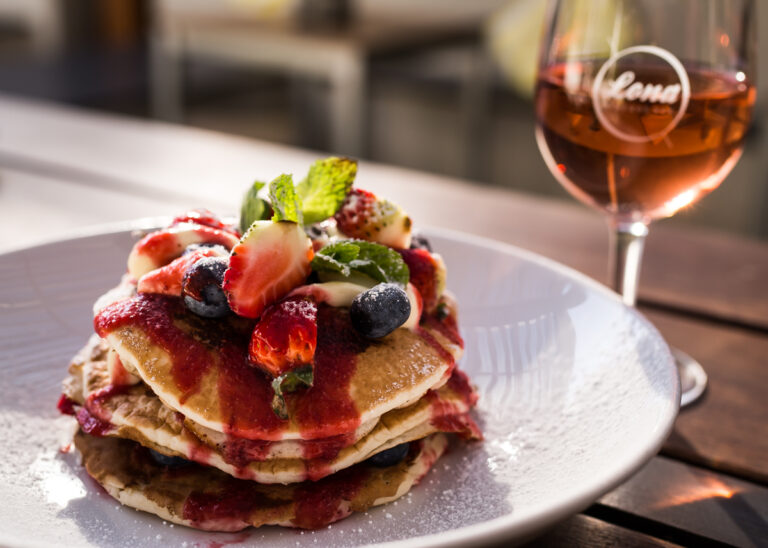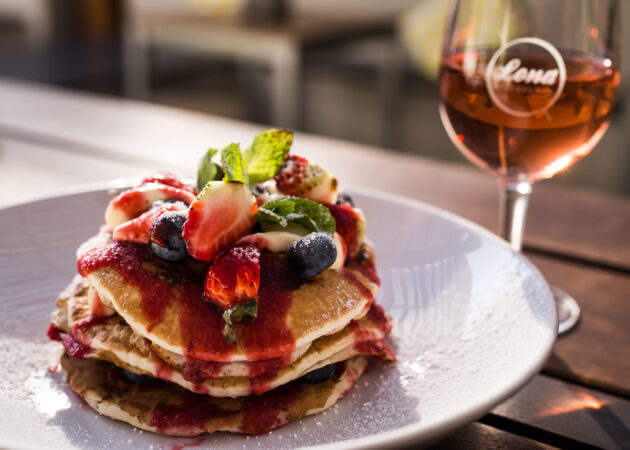 Lona: Don't be a loner at Lona. Treat your lover right and take the day off and get the romance rolling with a decadent boozy brunch, which will leave you both feeling all bubbly and gushy on the inside and out. Go for poached eggs, crispy pork belly, jalapeños, smashed avo (unless saving for a house, hey Bernard Salt. Eye roll) and quince chutney paired perfectly with a Bloody Mary. Feeling a little cheeky? Indulge in some succulent buttermilk pancakes topped with mascarpone, strawberries and a delectable glass of Frosé. Open from 8am until late. Call to book on 03 9525 3755. Located at 64 – 66 Acland Street, St Kilda, VIC 3182.
Neptune: Windsor's buzzing local, Neptune, has opened up bookings for two, giving couples the opportunity to explore its Mediterranean-inspired menu and lengthy cocktail and wine list. Feast on an array of starters ideal for sharing, before tucking into larger mains such as house-made pasta, scotch fillet and porchetta. To finish the evening on a sweet note, Tiramisu is the perfect dessert for two. Bookings online here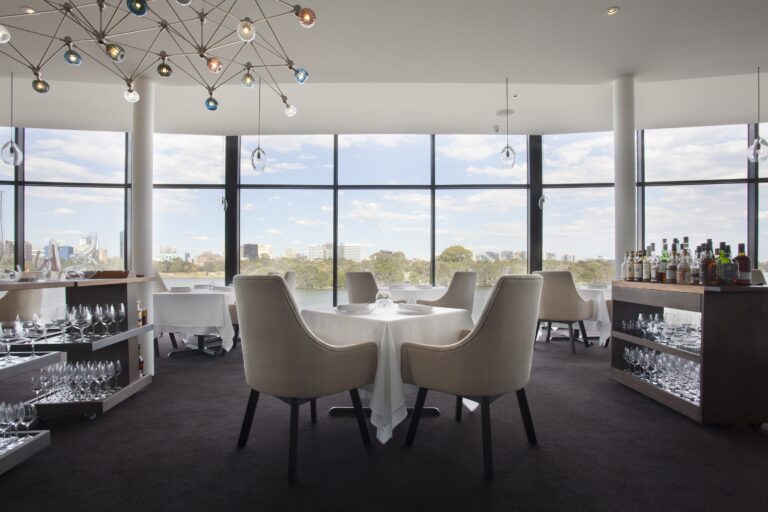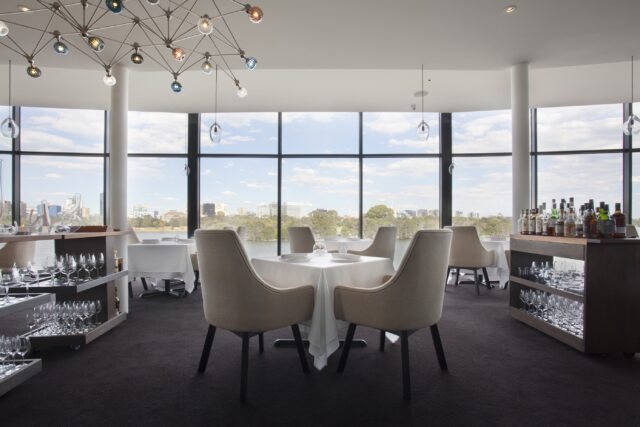 The Point: A long-time Melbourne institution with a stunning setting on Albert Park Lake. There's two sittings for dinner each running for two hours at 5.30pm (four course degustation for $150pp) and 7.30pm (six course degustation for $195pp). Expect lobster mouselline, oyster sabayon and stuff lamb back strap with black garlic gnocchi to help woo your evening along. Lovebirds will be greeted with a glass of Piper-Heidsieck on arrival. Email reception here or call and charm them on 3 9682 5566.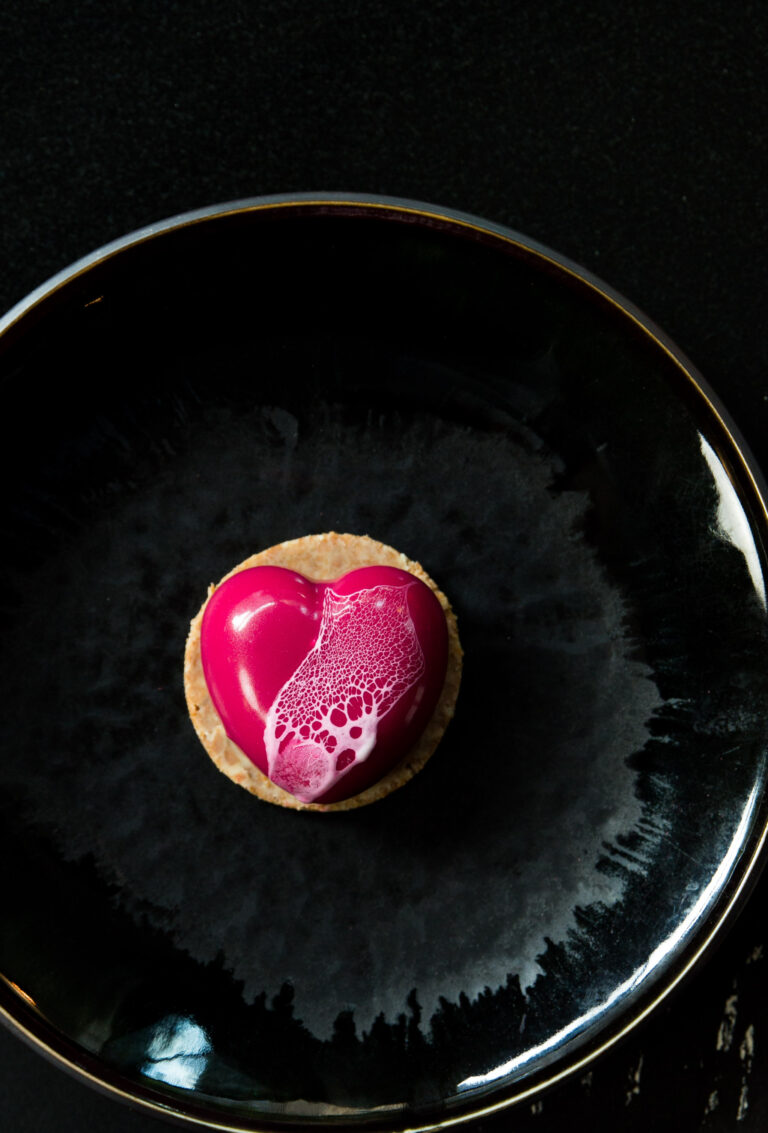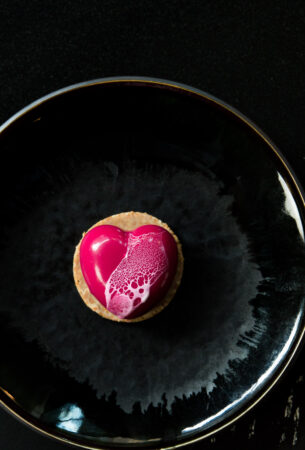 QT Melbourne – Pascale Bar & Grill has created the ultimate declaration of love with 'Room for Dessert' – where you can engage in pillow talk straight after dessert. The package is available for a week so, if Feb 14 means you have other plans, spread the love and bathe in the glory of adulation from your SO. QT's signature restaurant, Pascale Bar & Grill, will set the scene for spontaneity, adventure and romance, with all diners given the option to order 'Room for Dessert' directly from the menu between 12-18 February 2018. Once ordered, guests will be presented with a beautiful sweet treat with a twist, a room key, and are automatically checked in for the night, complete with a half bottle of Mumm NV Champagne waiting on ice. Guests of Pascale Bar & Grill will be treated to a boxed delight, designed by Executive Chef, Andy Harmer. The White Chocolate & Raspberry Gift consists of vanilla white chocolate mousse, raspberry jam, caramel coated popping candy with a toasted feuilletine base, glazed with raspberry white chocolate glaze, and encased in an edible white chocolate box. Price: $400 (inclusive of dessert and room night). Bookings online here.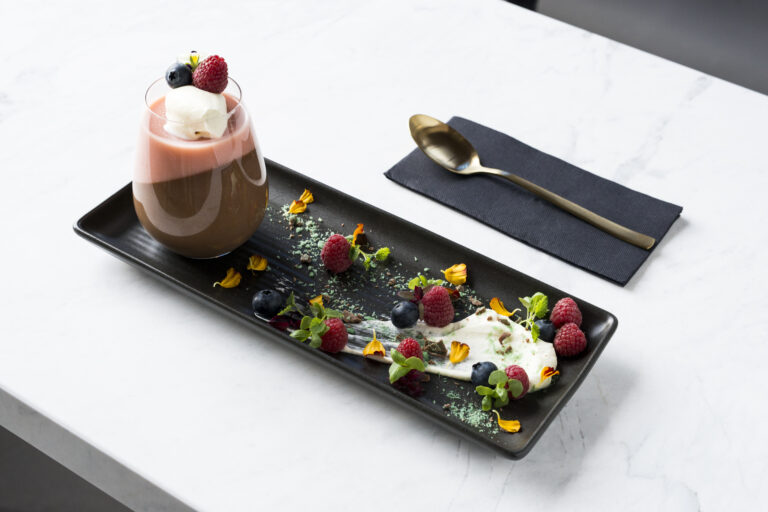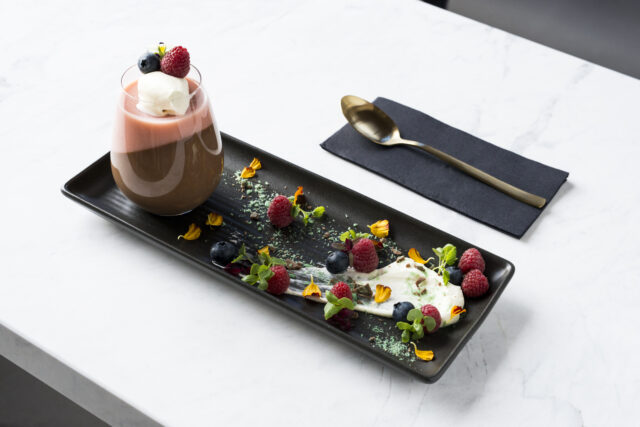 Riddik: Need to keep it local to the leafy north-east? Riddik in Lower Templestowe still has availability. Three course set menu from $65pp with a glass of bubbles on arrival. Two sittings at 6pm or 8pm. Call to book on 03 9850 2680.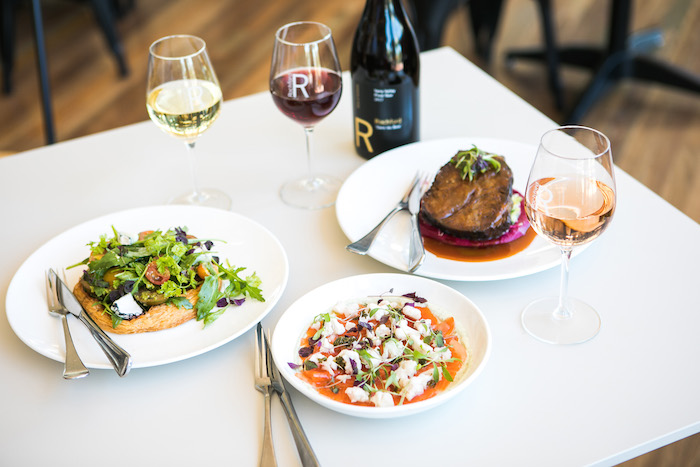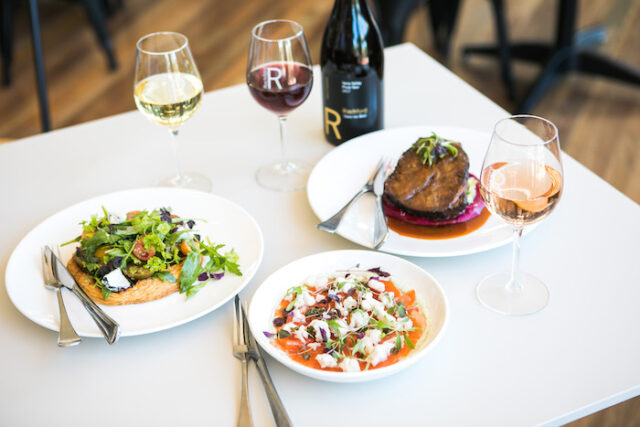 Rochford Wines: Go for maximum impress value by organising a whole-day soiree out to the Yarra Valley that ends in a spectacular dinner at Rochford Wines. For $90pp you will be treated to a delicious set menu curated by Head Chef Raki Adriana and a stunning view over the vineyards and rolling hills. The cellar door and restaurant and wine bar all open at 9am so remember to keep things tidy for dinner. You don't want to be that girl/guy. No. No, you don't. Plus Mariah has performed here so you can be that hero that came along. You can find the menu here. Book here. Located at 878 – 880 Maroondah Hwy, Coldstream VIC 3770.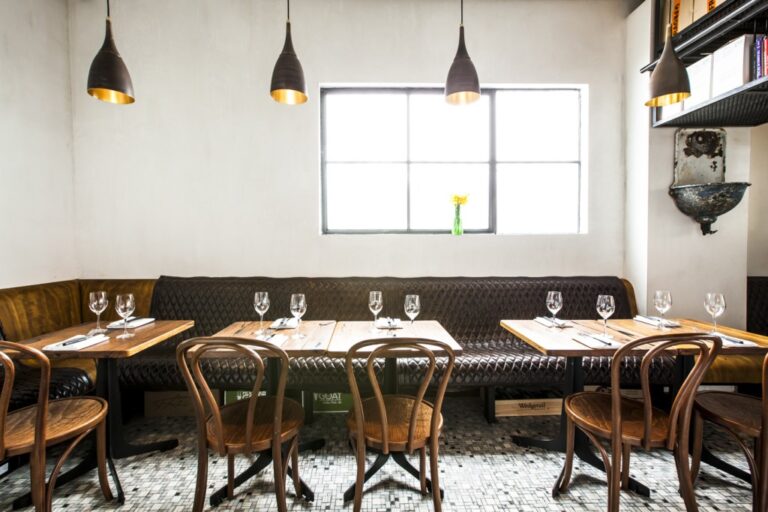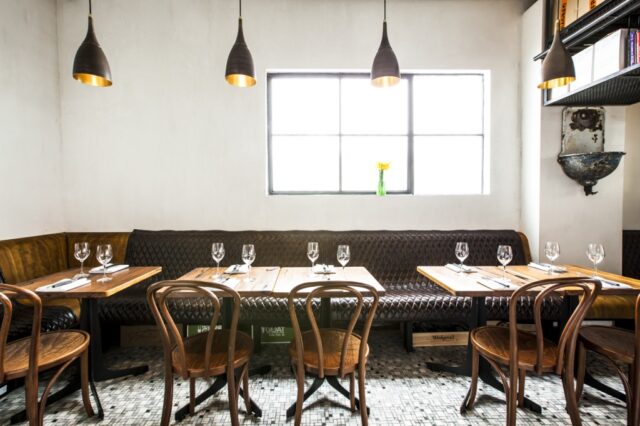 Saint Urban
: The Richmond restaurant that claims to be named after the the patron saint of wine (amen) is celebrating all things love with a special four-course menu for St Valentine's Day. $75 per person for four courses or two chesses and condiments for $10 per person. Bookings online 
here
.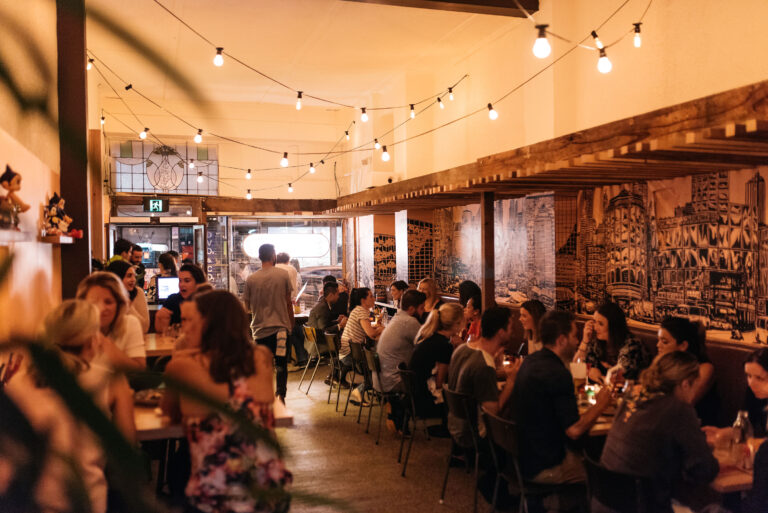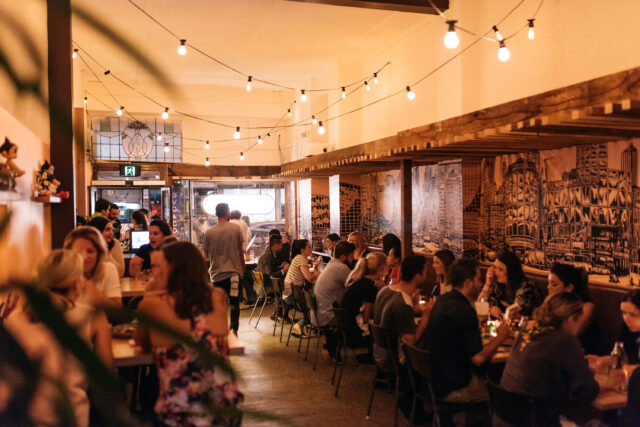 Tokyo Tina: Chapel St's popular Asian eatery, Tokyo Tina, is also taking bookings for two. The lively restaurant is ideal for a fun date, offering Japanese street-eats with hit dishes including ramen and the famous DIY beef rib bao – ideal for sharing! Bookings online here.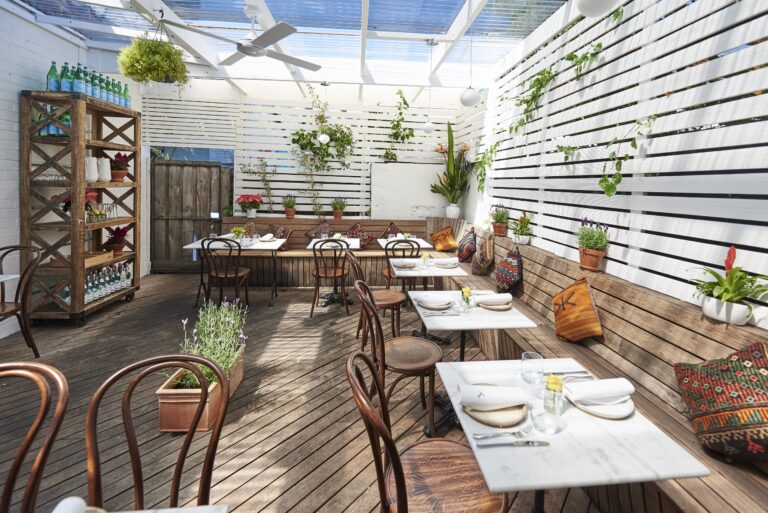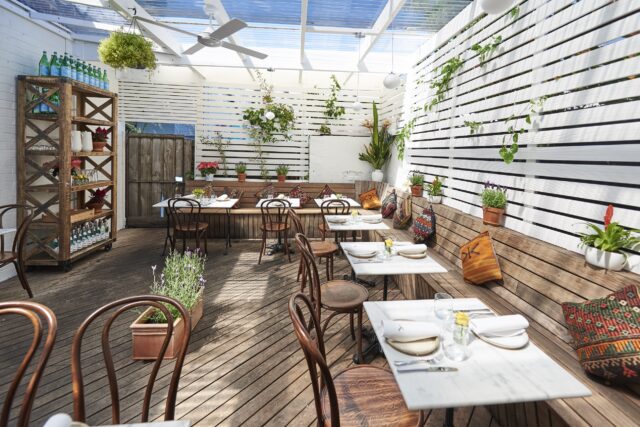 Tulum: A fab Turkish restaurant based in Balaclava. Rotates menu every three months and draws inspiration from traditional Turkish cuisine and then adds a modern twist. Six-course Valentine's Day menu from $65pp. Go old skool and call them on 03 9525  9127 or book here.
So lock and load, lovers! We'll have more tomorrow.