Now you've exhausted your enthusiasm for home-baked cinnamon scrolls that never turn out quite right, it's time to get back to what you're best at: appreciating the work of the pros. Hume offers a whole world of sweets and expert-level sugar-bombs at your doorstep. When you have a sweet hankerin', put down the Tim Tams: you can do better.
Mayflour: get your tarts here! Be they lemon, frangipane or Ferrero Rocher. Not to mention macarons and old-school cream buns with home-made jam (even Nan didn't make 'em this good). For the perfect care package or iso-indulgence, they offer exquisite mixed cupcake packs take-away. Next: waffles. Nutbug is on MenuLog and Doordash, so don't bother leaving home: let waffles come to you. From a genteel strawberry-and-cream affair to the luxurious Choc-Chip Waffles with whipped cream, chocolate-cherry sauce and cookies, there's a waffle for every inclination. But if you're craving the comforts of tradition in very untraditional times, Black Caviar Cafe at Living Legends in Greenvale still sells their famous Devonshire Tea to-go: hot bev, homestead scones, cream and jam. It's sweetness that feels like a warm hug.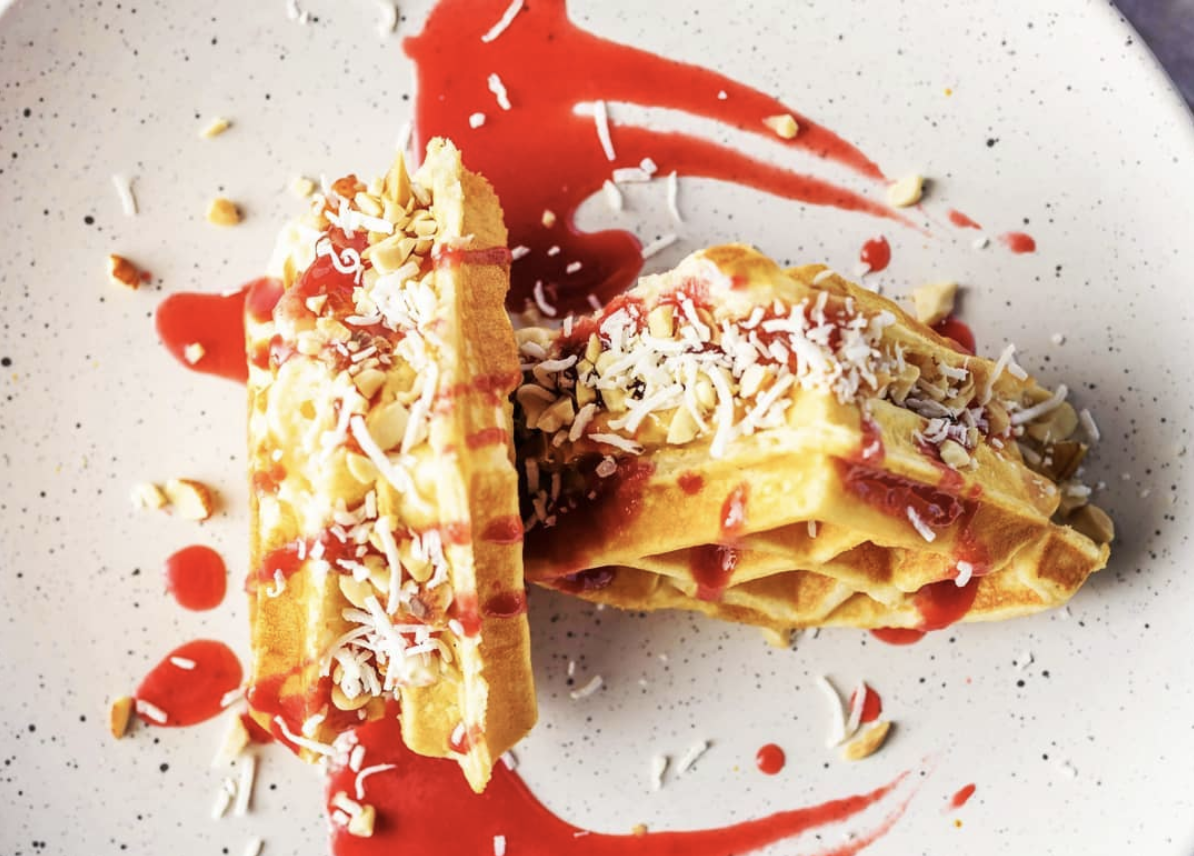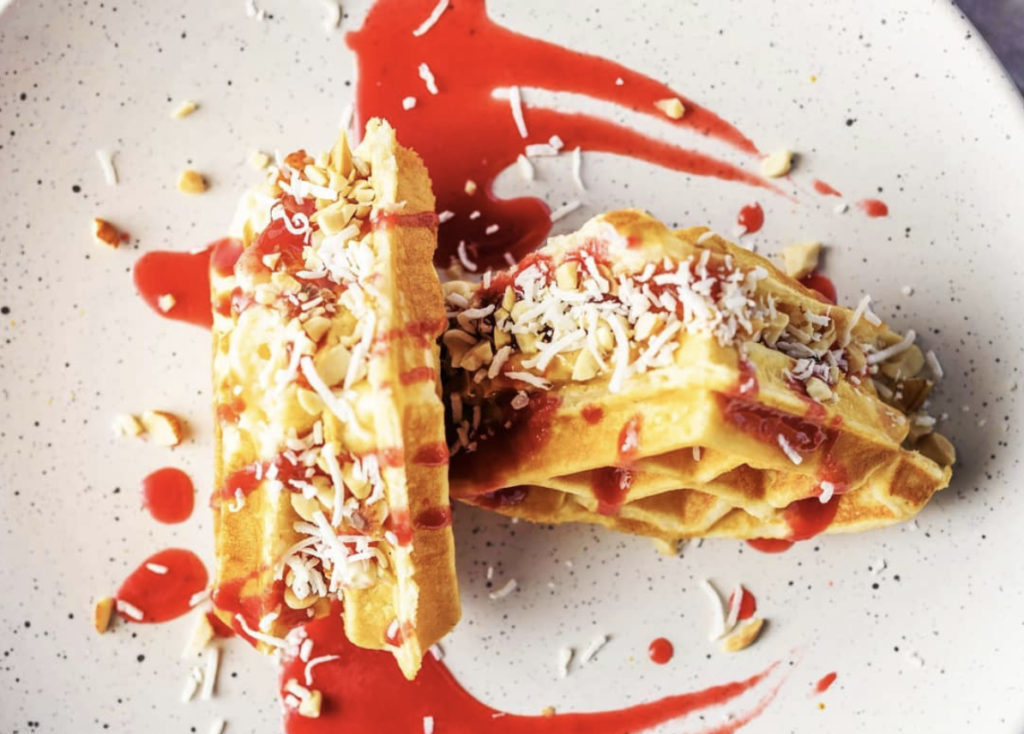 You know the only thing that makes brioche better? Frying it. Dr Donuts has the prescription for your cravings: Turns out it's brioche donuts. Custard, jam, Nutella-filled, or just cinnamon-sprinkled, all available for delivery – as are the crispy churros with dipping sauce. If you have a 'round-the-clock donut fixation', then That's Alotta Donuts is available 24-hours on UberEats, or drop in for pre-curfew take-away and indulge your wildest fantasies: we're talking pistachio custard, blueberry cheesecake, Golden Gaytime, PB&J, Tiramisu and more. Can't decide? Get the build-your-own six-pack (vegan available). Plus, they have gluten-free classic cinnamon sugar donuts.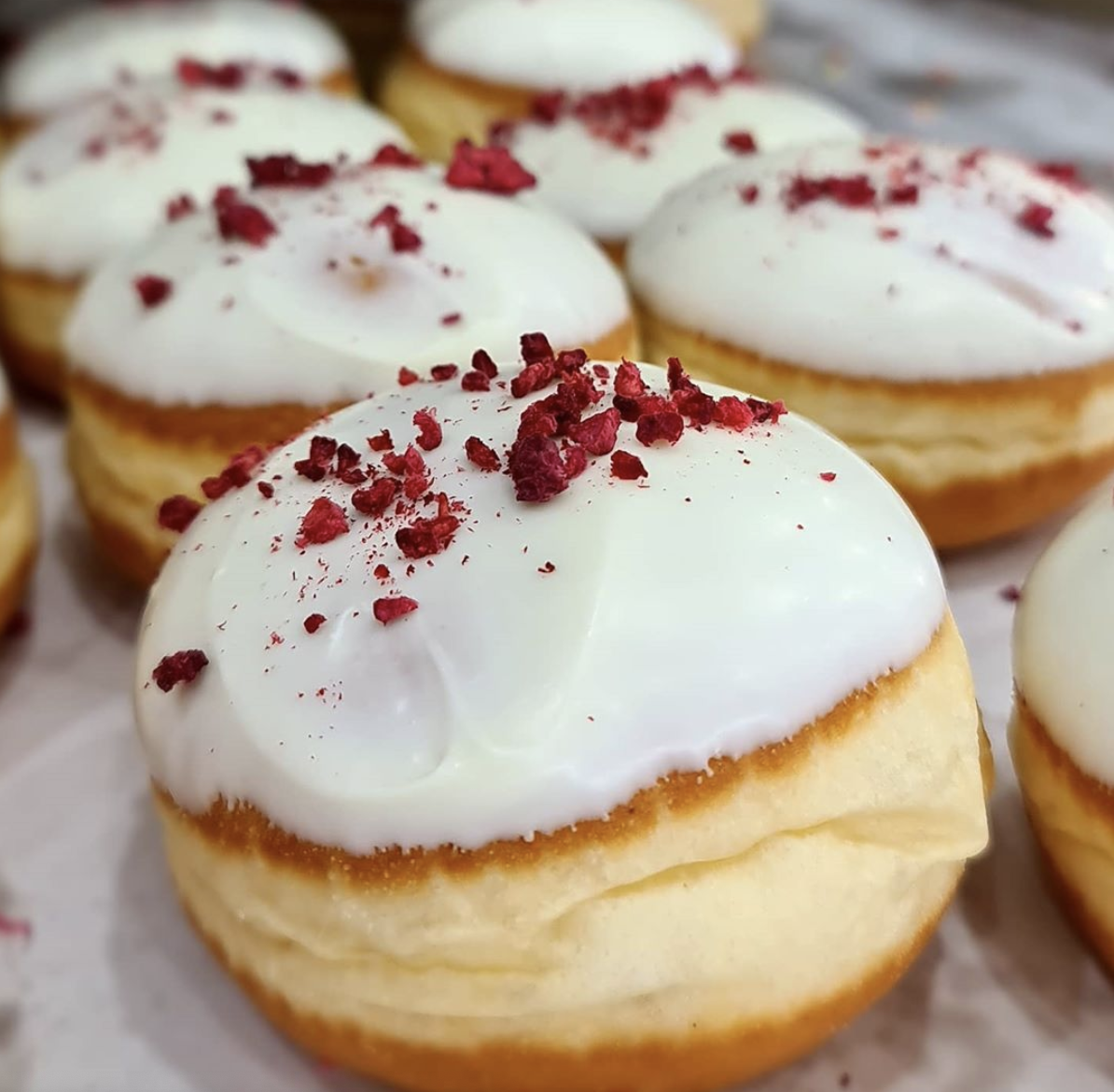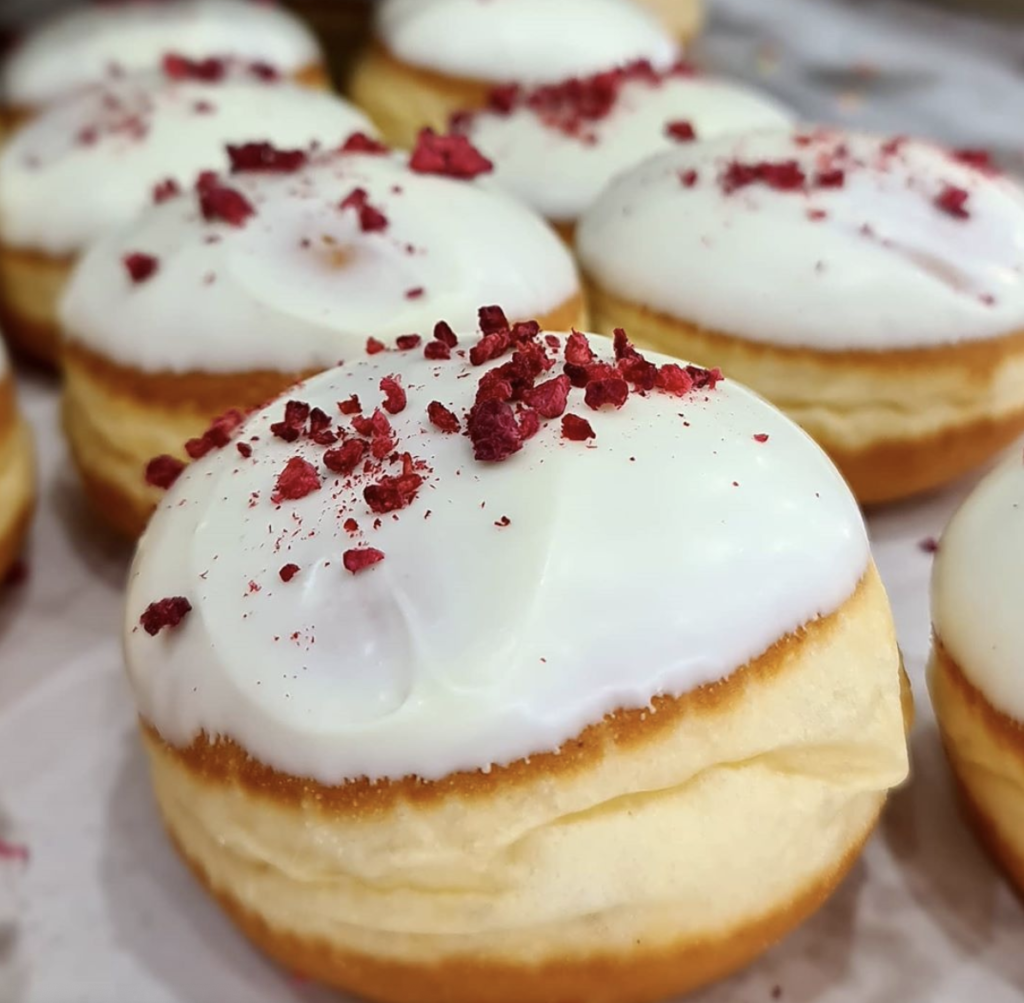 If that's somehow not enough, Brew Machine in Sunbury are known for more than brilliant coffee: they're deep into 'crazy donuts' – i.e. how much can one pile, drizzle and stuff into a donut, and still have it fit into a human mouth? Think cookies, candied popcorn, pretzels, choc sauce, fairy floss and oozy centres of Nutella, caramel or jam. Even their more restrained 'mega' donuts are still an entire dessert. For those less into fillings and more into toppings, try Lokm'art in Campbellfield (takeaway and UberEats), specialising in Lokma: Turkish 'donut holes'. Traditionally served with syrup, Lokmart also takes it up a notch by slathering them in melted chocolate, with optional peanuts or Oreos.
Fact: Hume is home to the best Lebanese sweets in Melbourne. Dive deep into a flavour spectrum of dates, pistachios, rosewater, honey, clotted or cheese creams and spices. Everything you can stuff and sandwich between buttery, crispy filo. Grab a selection from Sweet Inspirations in Campbellfield, take-away or delivered. There are classic baklawa packs, or try the syrupy, spiced mafroukeh with rosewater, or Ashtah clotted cream pudding or sweet-cheese pistachio Knefeh – if you can't get enough of that 'stach. Your Coolaroo go-to for Lebanese desserts is Kasr Sweets. You might not be able to linger at the beautiful display, but you can take away or have them delivered via Menulog. It's all the usual suspects, including Halawet El Jibn (sweet cheese rolls), Shaabiyat Ashta (crisp, buttery cream-filled filo sprinkled with nuts), Maamoul (date-filled cookies) and syrup-soaked namoura slices. All best enjoyed with strong, dark coffee.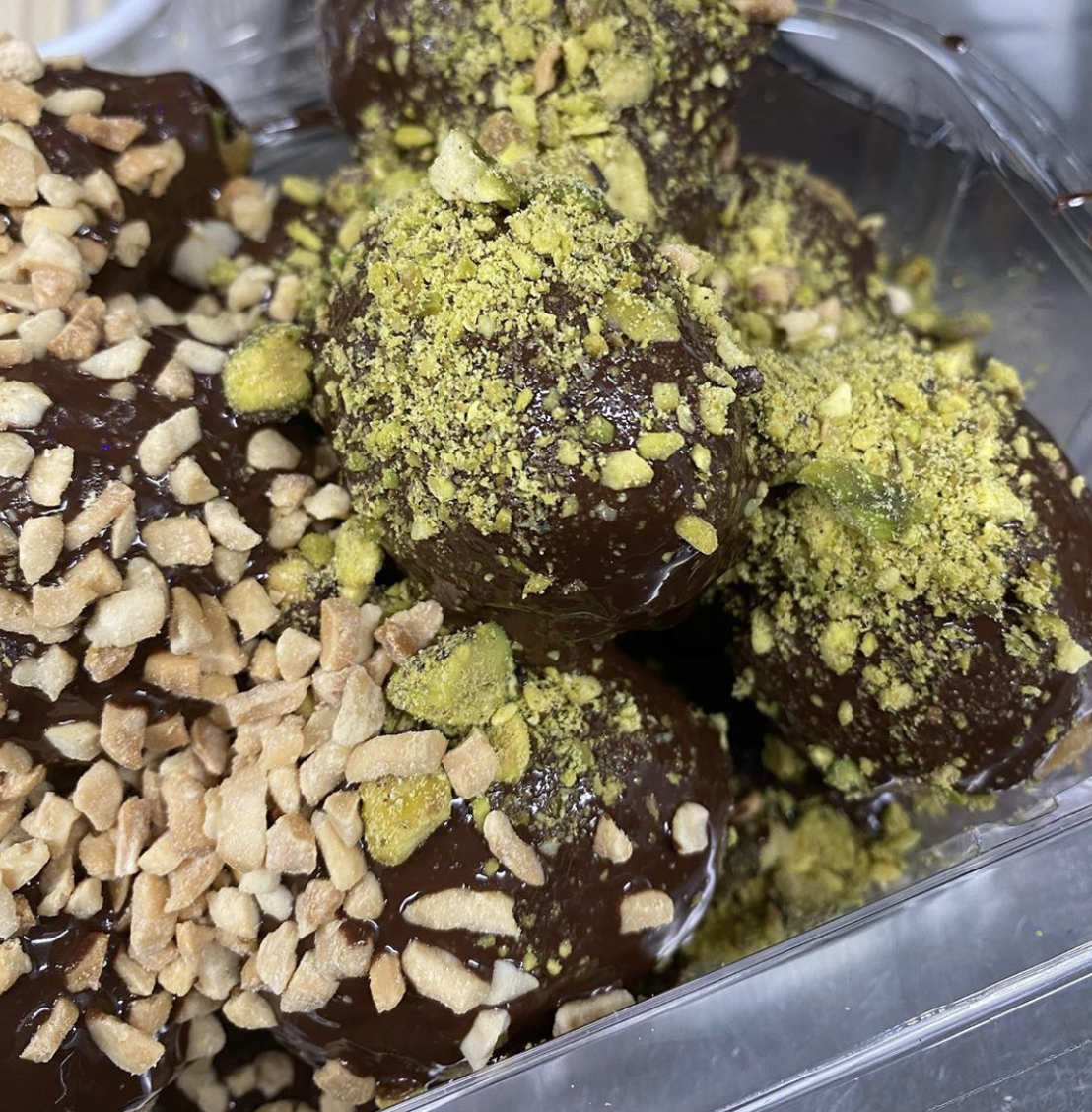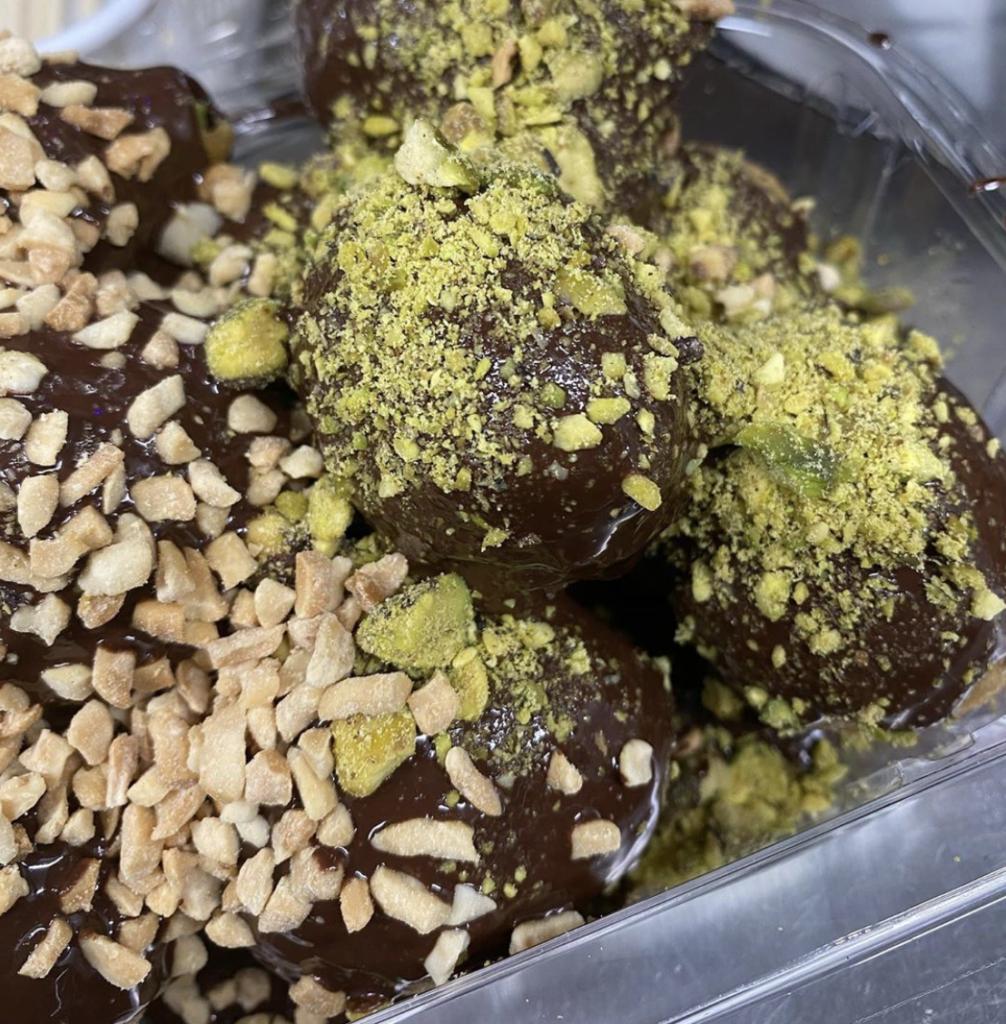 It's still important to adhere to all lockdown guidelines, including any distancing, hand-sanitising and contact tracing measures taken by local traders for the wellbeing of staff and customers. Stay safe, stay sweet.
Follow @discoverhume on Instagram to keep up to date with everything and discover new local traders you can support!